Attract Website Traffic and Rank Higher with SEO Company in Dallas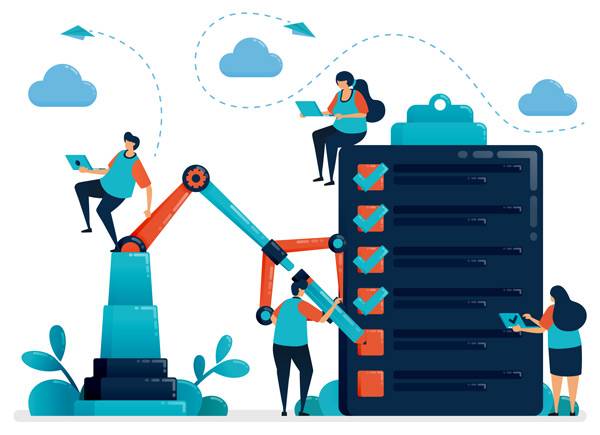 Attract Website Traffic and Rank Higher with SEO Company in Dallas
There are approximately 1.72 billion websites online today. The numbers continue to rise with each passing day. The latest data shows that there are over 99,000 searches every second on Google.
In light of this, if you believe that simply developing a website and adding content would help you reach your target audience, you are wrong. You might be surprised to learn that Google's algorithm currently considers over 200 parameters to rank web pages. 
How would you approach each of these 200 variables? How would you deal with the changing metrics of Google and other search engines? The answer is simple: find the best SEO agency for your business. 
Infidigit, a specialized Dallas SEO company, can assist you with a variety of marketing services. We will help you and your website by increasing your brand's visibility on various social media platforms, increasing organic traffic, improving conversion rates, and more. Infidigit specializes in eCommerce SEO, enterprise SEO, local SEO, and SEO audits for numerous businesses in a variety of industries.
Make Your Website Rank Higher On Google
You are just one step away from ranking your website higher on Google!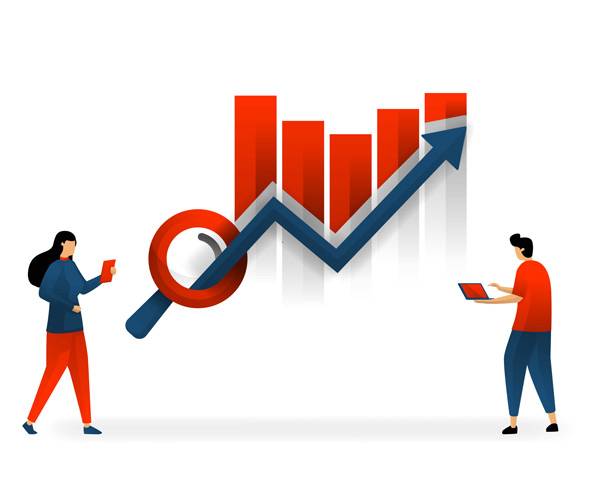 Dallas has seen a significant boom in eCommerce services in the last few years. With the means of conducting business now majorly shifting on the digital sphere, it is no surprise that businesses are looking to enhance their rankings on search engines.
With competitions growing at an exponential speed, businesses are now in a battle with their competitors to grab the target audience's attention. SEO plays a big role in this, as it is what makes your website rank high and attracts more customers and leads. Dallas SEO services are important in this climate because they can not only help businesses get to the top but also stay there.
Having an experienced SEO company in  Dallas like Infidigit assisting you comes with loads of benefits. Let us tell you exactly how it can benefit your business and can take you to new heights.
According to statistics, 95% of search traffic lands on the first page of results. As a business owner, if you fail to improve your visibility on SERPs, you may not be successful in the long run. Here is a list of services provided by us.  Being a Dallas SEO company, Infidigit's team will support you with your organic search strategy.
White Hat SEO

On-Page SEO

Off-Page SEO

Technical SEO
Statistics suggest organic traffic accounts for 23.6% of all eCommerce orders. To rank on top, you need to create an organized web page, conduct a thorough competitor analysis, precisely put your keywords, and simplify your site layout. You should also optimize your product pages, images, and videos. 
All of this may appear to be simple to you. Unfortunately, they are extremely complicated. Our eCommerce services can help identify the issues and create optimal solutions to not just generate traffic but also grow sales.
Enterprise SEO is critical to increasing your company's income and organic visibility. To keep up with the competition, you will need to focus on short-tail and competitive keywords. You must also pay attention to page compatibility, link building, cluster content linking, automation, etc. 
Local SEO is a marketing strategy that helps you get noticed in local searches. It's perfect for small businesses, franchises, and so forth. According to statistics, 46% of Google searches are conducted with local intent. This type of search includes keywords like 'near me, 'in Dallas', etc. 

A local SEO strategy includes building citations, website optimization, spam fighting, local link building, and so on. As a top Dallas SEO company, Infidigit can help you with local SEO as well.
An SEO audit can help you keep track of the progress of your marketing campaign. It can aid you in identifying technical, on-page, and off-page SEO concerns. It will also provide you with identifying content opportunities and gaining an understanding of the competitive marketplace. 
However, the audit process is very complex. It involves audits of redirects, crawlability, robots.txt, duplication, schema, legacy domain issues, and more. We conduct SEO audits to make complex things easier for you to understand and create better growth opportunities.
Our consulting services include the following: 
SEO audit

Generating periodic SEO reports

Link audit

Competitor analysis

Technical Recommendations
Get Acquainted with our SEO Process
It is no secret that SEO services require constant monitoring and understanding of the intricacies of the processes. Here is ours: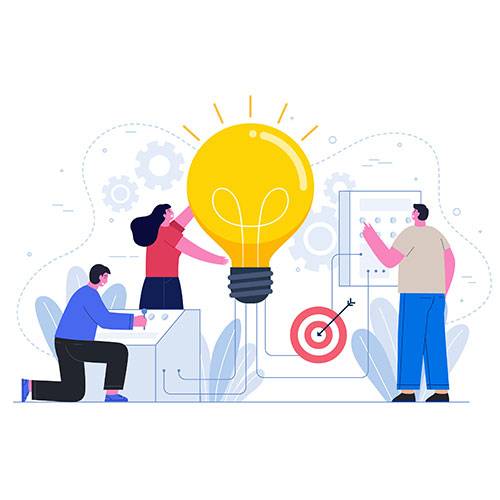 1. Keyword Research & Optimization
At Infidigit, we meticulously research the optimal keywords for your ranking. Our workflow includes identifying subjects for pillar pages, compiling a bucket of keywords, and picking the correct keywords from the list after conducting critical metrics. After we have executed the preceding tasks, we will place the keywords on the web pages and assess their effectiveness.
Technical SEO makes your website easier to index and crawl on the search engine. Our technical SEO workflow includes auditing your preferred domain, page speed optimization, crawlability checklist, indexability checklist, and more. Our key checklist also includes renderability and rankability-related things like server performance, load time, analyzing backlink quality, etc.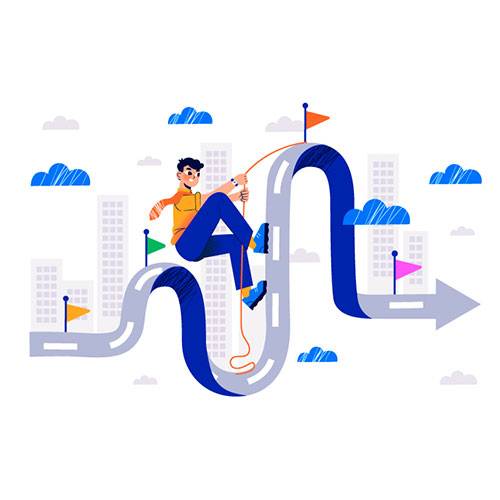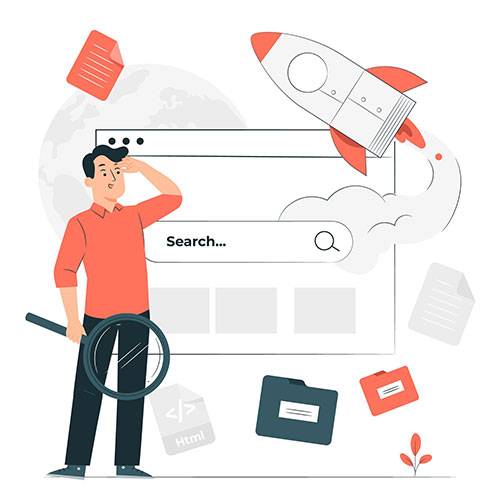 On-page SEO is a critical part of SEO. We primarily focus on HTML elements, content elements, and website architecture elements as part of on-page SEO. It includes placing short and long-tail keywords, optimizing page layout, and improving and optimizing page titles, header, and meta descriptions. Our workflow also includes internal linking, SEO-friendly URLs, and so on. 
Content aids in increasing traffic, converting leads into customers, and raising brand awareness. As part of our content development process, we will provide you with content planning and strategy by analyzing what your rivals are doing and what is trending in your field. We will set content goals and concentrate on developing a buyer persona. Our content workflow also includes content auditing and promotion.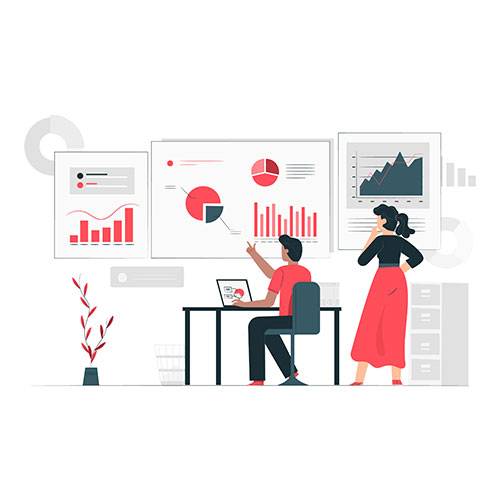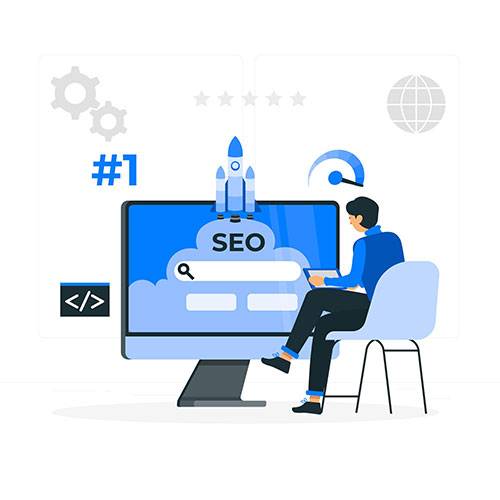 SEO reports can help you figure out how effective your marketing effort was. We will provide you with reports on the analysis of traffic, brand traffic, and backlinks. The traffic analysis report will provide information on direct traffic, search and referral traffic
Tracking allows you to see how well your website or a specific campaign is performing and how to improve it. At Infidigit, we help you track organic traffic, clickthrough rate, bounce rate, keywords ranking, and domain authority. You can also track new backlinks and their sources, as well as conversions.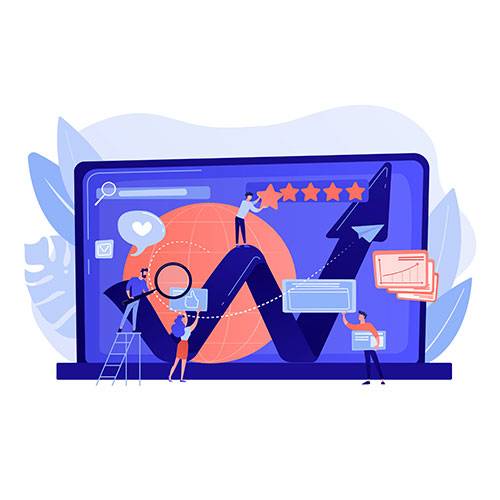 How Does Dallas SEO Services Help Your Company?
Organic growth refers to a company's expansion through internal resources, marketing strategy, content, and other means. It is far superior to paid advertising. We will align your brand's perspective in your marketing, assist you in developing compelling content, track your business's SEO analytics, and more to help you expand organically.
A great SEO strategy will help you outperform your peers not only in terms of search engine results but also in terms of return on investment. Our Dallas SEO agency will help you generate informative content, pick and place the proper keywords, and monitor backlinks.
Get a Comprehensive SEO Audit
The rules related to search engines are constantly changing. You must follow the new rules to avoid penalties and being demoted to the SERP. The idea is not just to help you understand new rules. But also give you an idea about competitor analysis, improving the site's overall performance, and finding new keywords.
For a product or service to thrive, you, as a business, will need to create digital brand awareness. This can be done through a successful SEO strategy. Be it through influencer marketing or guest articles created for blogs, SEO can help in creating brand awareness. At Infidigit, we can help with brand promotions via social media, email, and content marketing with the help of SEO. 
Technical SEO Audit By Our Experts
Connect with our SEO audit experts and get your website SEO friendly
Our Featured Case Studies
Subscribe to Monthly Growth Marketing Newsletter
Once a month, 100% Useful. No spam.
Frequently Asked Question
SEO or Search Engine Optimisation is a process that helps websites in elevating their ranking on search engines organically. Search engines have crawlers that basically venture into the web and collect as much information as they can. They bring all this information they've collected together as 1s and 0s and build an index of data. This index is imperative, as it is fed through an algorithm. Its job is to match the data collected to what the user has searched. SEO is the process of refining web pages so that they can be indexed, and detected by this algorithm to display on search results.
The purpose of SEO is to elevate the standards of a website so that it can be easily detected and displayed by search engines. It is a prevalent technique that comes in handy if you want to rank your website higher on search engine results.