Attract Website Traffic and Rank Higher with SEO Company in seattle
Best Seattle SEO Agency Driven By Business Success
For your business to thrive in Seattle, you will need to assign resources on marketing, including SEO. A good SEO strategy can only be devised and implemented by an agency that understands the nitty-gritty of internet marketing. 
If you are considering investing in an SEO campaign, you will require the assistance of Seattle SEO services. The best Seattle SEO company can assist you in improving your online presence, driving traffic, obtaining qualified leads, and providing opportunities for your sales team to convert them into buyers.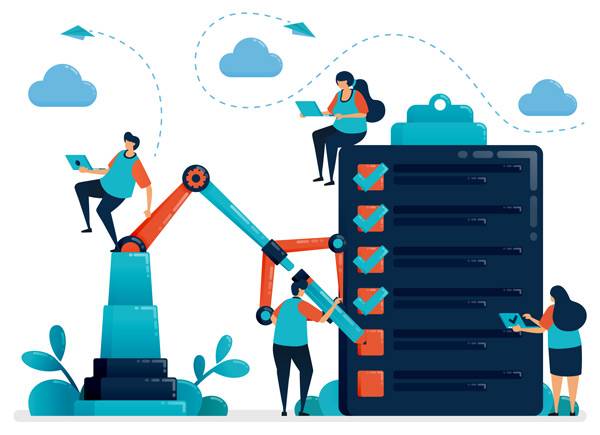 Attract Website Traffic and Rank Higher with SEO Company in seattle
Seattle has seen a significant boom in eCommerce services in the last few years. With the means of conducting business now majorly shifting on the digital sphere, it is no surprise that businesses are looking to enhance their rankings on search engines.
With competitions growing at an exponential speed, businesses are now in a battle with their competitors to grab the target audience's attention. SEO plays a big role in this, as it is what makes your website rank high and attracts more customers and leads. Seattle SEO services are important in this climate because they can not only help businesses get to the top but also stay there.
Having an experienced SEO company in Seattle like Infidigit assisting you comes with loads of benefits. Let us tell you exactly how it can benefit your business and can take you to new heights.
Make Your Website Rank Higher On Google
You are just one step away from ranking your website higher on Google!
What Our Seattle SEO Services Includes?
Infidigit is one of the top SEO service providers in Seattle. With its flair for delivering exemplary results in the form of search engine rankings and exceed marketing goals, Infidigit has a proven track record of driving exemplary results by providing top-tier SEO services.

1.. SEO Audit
We cover more than 270 pointers in our technical SEO audits

2. Keyword Research
Keyword Research helps us to finalize the keywords we need to rank for

3. Content Marketing
We create engaging content which ranks better on SERPs

4. On Page SEO Implementation
On-Page factors like meta tags, URLs, header tags are implemented

5. Off Page SEO Implementation
We create engaging content which ranks better on SERPs

6. Technical SEO
Technical SEO makes it easier for crawlers to crawl and index the pages.

7. Seattle Local SEO
local SEO services is a must to reach your customers

8. E-commerce SEO
E-commerce sites have countless products and compete directly with the behemoth Amazon.

9. Analytics & Reporting:
Regular reports help us to track our performance
SEO audits aid in identifying existing flaws in your website. You won't get traffic if your site is not user-friendly or if your content and landing pages aren't optimized. At this stage, Infidigit, a top Seattle SEO company, conducts an in-depth analysis of your web pages, links, site structure, and visuals to determine where you fall short.
Keyword research helps you determine which phrases people search for in your industry. We also provide a list of keywords on which your peers are ranking. You can tailor your topic accordingly if you can find keywords with a high search volume. Integrating relevant phrases into the content helps in gaining search engine visibility. 
Regardless of how good your content is, your audience will not be aware of it unless you market it well. Being one of the premium Seattle SEO agencies, we help you promote your content or brand through social media, third-party websites, news sites, e-mailers, and newsletters. We further reach out to industry influencers to promote your content cost-effectively.
On-page SEO focuses on optimizing your entire site and is critical for ranking and traffic generation. We focus on creating well-researched and keyword-rich content and optimizing title tags, snippets, and images. We further work on content refurbishment and optimizing landing and product pages with trending keywords.


SEO focuses on every action related to your brand that occurs outside of your website. Infidigit works on creating guest posts for link-building strategies, influencer marketing, and engaging with your target audience via social media comments. We also keep an eye out for removing links obtained from spam sites.
Technical SEO helps  search engines understand what your page is about and makes it easier for crawlers to crawl and index the pages. At this stage, we fix duplicate content, remove dead links, implement a robots.txt file, secure your site with HTTPS, and add an XML sitemap.
If your company serves only Seattle, you must concentrate on local SEO to reach your customers. Local SEO is made up of five major components. These include a Google My Business listing, consistency in contact information across pages, obtaining and maintaining positive reviews, optimizing landing pages, and being mentioned in local media. We can help you with all of these.
E-commerce sites have countless products and compete directly with the behemoth Amazon. Our primary focus is on optimizing the homepage and product pages with keywords, adding relevant FAQs, optimizing the contact page, and improving help center answers. We also make your site smartphone-friendly so that users can easily navigate it.

Without thorough monitoring of your SEO campaign, you cannot achieve success on the internet. As one of the top Seattle search engine optimization companies, we provide timely reports on traffic, leads, conversions, bounce rate, page sessions, and more. Our report also includes a detailed comparison of your site to that of your competitors.
How Do We Ensure That Our Services Are Delivered Correctly?
It is no secret that SEO services require constant monitoring and understanding of the intricacies of the processes. Here is ours: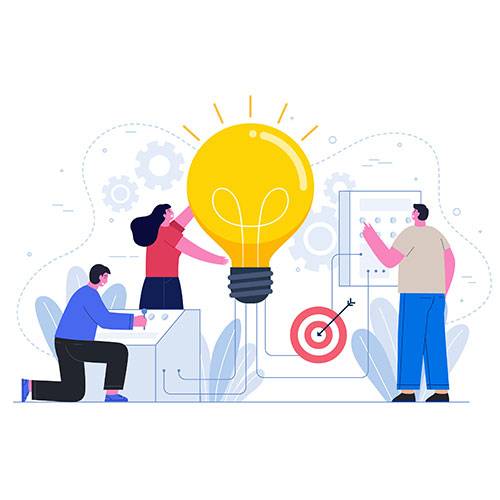 Our SEO company in Seattle begins by determining the needs of its clients. Different entrepreneurs have distinct goals. Some prefer PPC to achieve quick results, while others prefer organic search. Similarly, some businesses want their website to generate subscribers, whereas others are more concerned with sales. We first attempt to comprehend your requirements before establishing a goal.
2. Creating Long Term Plans
SEO success does not happen overnight. In reality, it is a long-term process that will necessitate hard work throughout. You must regularly publish content, optimize your pages with new keywords, and look for link generation opportunities from authoritative sites. Considering this, we concentrate on long-term goals and plan our strategy accordingly.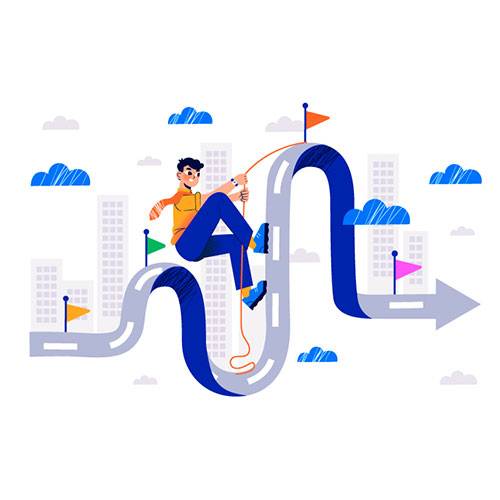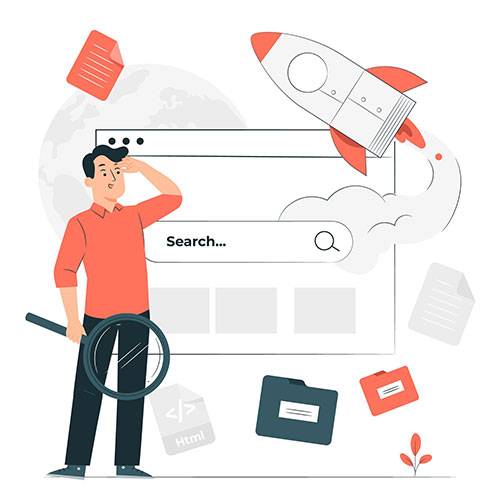 3. Getting ahead of the Competition
We plan our SEO strategy after thoroughly reviewing your competitors' websites. We look at the keywords they are using and on which they are ranking. We also look at their link-building strategy to see where they are getting more links. We also look for content that has helped them drive massive traffic.
4. Conducting Thorough SEO Audits
Auditing is essential for any SEO campaign or marketing campaign. It identifies the root causes of your website's failure to rank on Google. The audit we perform alerts you to flaws in on-page SEO components, technical SEO, and link-building strategy. We help you track the areas where you are not following search engine policies.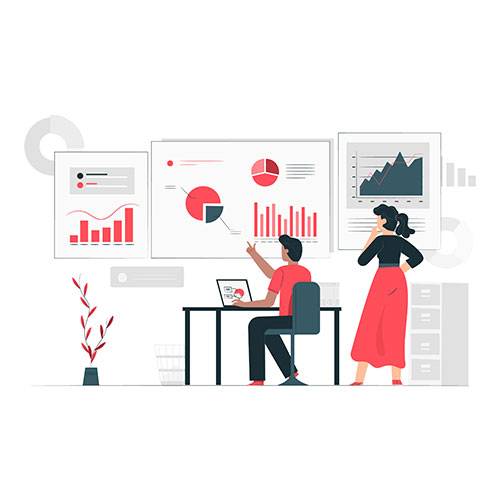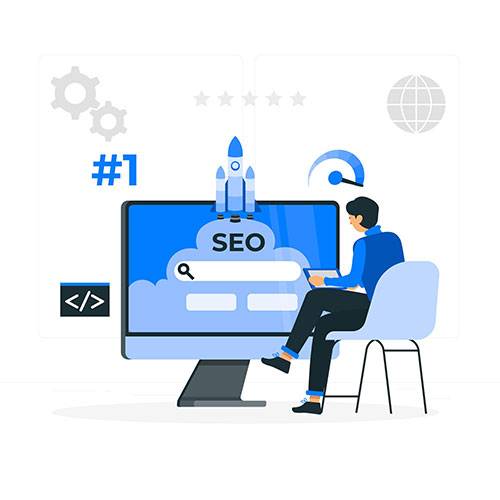 We handle all aspects of on-page SEO to help you gain visibility. Our process begins with the identification of relevant keywords, the finalization of content topics, the creation of compelling content, and the publication of that content on your site. We then turn our attention to existing web pages to see if they are keyword-optimized.
Once the content is published, we begin marketing it on various platforms such as third-party sites, social media platforms, and so on. We also develop a strategy for link building through guest posts, affiliate marketing, and other off-page activities. Simply put, we will concentrate on obtaining both quantity and quality links.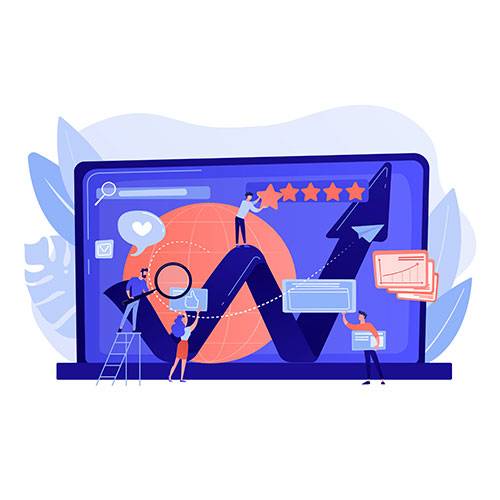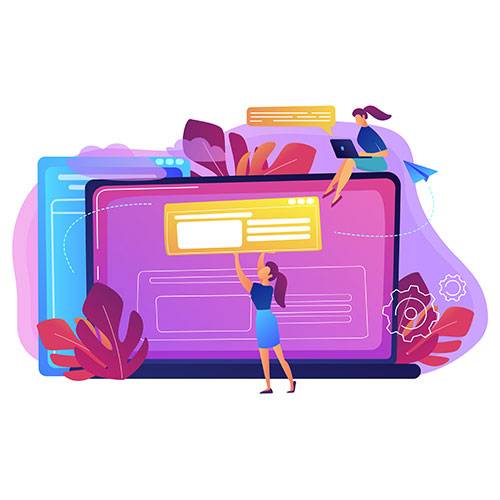 7. Regular Performance Tracking
As a site owner, you must keep track of what's being done to achieve results over time. You would also like to know if the Return On Investment (ROI) is the same as your expectations. To do this, we provide detailed reports on traffic, CTRs, conversions, and other critical technical reports.
Consider us as your In-house SEO Team
You are just one step away from ranking your website higher on Google!
Why Choose Infidigit as Your Seattle SEO Company
Technical SEO Audit By Our Experts
Connect with our SEO audit experts and get your website SEO friendly
What Our Seattle SEO Services Includes?
Infidigit has a track record of successfully managing complex projects and delivering on client expectations. We have experience dealing with all aspects of SEO, including on-page, off-page, technical, and local SEO. As the top Seattle search engine optimization company, we help your site improve its search engine visibility, acquire traffic, get quality leads, obtain more conversions, and improve return on investment (ROI).
However, before we deliver the results to you, we take a systematic approach that begins with understanding your goals and ends with providing an analysis report of our performance. Let's break down our approach in a pointer to help you understand how we work.
Our team will interact with you to understand your objectives and needs

We will conduct a thorough website audit to identify any existing flaws

Our executives will conduct keyword research and supply you with long and short-tail search phrases that have the potential to rank your website

We track for any search engine penalties that may affect your site's ranking

We optimize existing content and site structure

Our experts will then perform technical SEO to make it user and search engine friendly

We will then monitor the SEO campaign performance and provide reports on the same
Seattle Search Engine Optimization Firm
There are various search engine optimization companies in Seattle. The best one, however, is the one that understands your needs and provides you with customized services based on your budget. Remember that different businesses require different approaches, and if the agency takes the same approach for every client, you may want to reconsider your decision.
Our Featured Case Studies
Subscribe to Monthly Growth Marketing Newsletter
Once a month, 100% Useful. No spam.