Numerous new businesses are registered daily in the United States. Once launched, they create a website to thrive online. But given the competition, it is difficult to gain online sales if businesses do not focus on search engine optimization (SEO). With a top SEO company by their side, businesses can beat the competition and also boost their revenue.




Organic Sessions
1.8 Billion+

#1 Ranking Keyword
40,000+


Organic Sessions
1.8 Billion+

#1 Ranking Keyword
40,000+

The Leading SEO Agency in the USA
SEO will not provide you with results overnight, but that does not mean that the agency you choose will take years to improve your visibility on the internet. At Infidigit, we take a pragmatic approach and do not make abstract promises about the results. Every business is distinct, and the time it takes to appear in search results varies greatly with the industry.
When picking a project, our experts spend time learning about your company's goals. Then, we try to understand your expectations from an online marketing strategy. Following that, Infidigit's experts begin analyzing and researching your top competitors and industry. The data gathered at this stage will assist us in laying the groundwork for our SEO strategy. Next, we move on to the execution stage. Here, we work on optimizing your website's content, meta descriptions, headers, etc. In the context of off-page SEO, our focus is on improving backlink profiles. 
What distinguishes us as a leading SEO agency in the US is the unique SEO strategy and execution process we employ for each niche.

Vipul Oberoi
Director - Marketing, CSR & Learning at Dun & Bradstreet
"The efforts of our partner, Infidigit, on SEO have made turned our website into lean, mean ROI-generator. It has now become a pure evidence of how a coherent SEO strategy and creation of relevant content can work wonders for a brand in the digital space."
+156% Organic Sessions     +188% Organic Revenue      +186% Organic Clicks
+156% Organic Sessions
+188% Organic Revenue
+186% Organic Clicks

Carla Rabe
Product Lead: Growth at Superbalist
"The most notable outcome is holding the #1 ranking position in South Africa for "Black Friday" related keywords for 3 consecutive years and winning an international SMX award for the best retail search marketing initiative. "
+415% Organic Sessions     +236% Organic Revenue      +240% Return on Investment
+415%  Organic Sessions   
+236% Organic Revenue    
+240% Return on Investment


Source:

Source:

Source:

How Can Our SEO Agency Help Your Business
According to a recent research, around 90.63% of content receives no traffic. The primary reason for this is that there are approximately 1.88 billion websites on the internet. Google can't rank every website on the first page for at least one keyword. To address this issue, the search engine giant has Penguin and Panda, which are essentially ranking algorithms. There are over two hundred factors that go into determining a spot. If you try to work on them on your own, you may overlook important details and end up being penalized.
Infidigit can help you by working on every single element vital for ranking. We begin by learning about your competitors and your requirements. Following that, we perform an in-depth web analysis of your and your competitor's websites. Next, we research your industry-related keywords for optimizing your website content and aspects such as meta descriptions, headers, etc., to make it search-friendly. 
As the top SEO agency in the USA, our work is not limited to on-page optimization. We focus on content marketing by distributing your content in various formats across various platforms and gaining links from high domain score sites to drive traffic and make your site appear trustworthy.
A Wide Range of SEO Services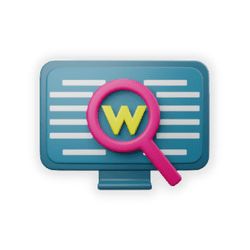 SEO Services
SEO audits help keep your SEO and marketing strategy up to date. If your site is not properly optimized, you will miss out on countless opportunities. Our audit report informs you of all technical issues with your website, such as broken links, bad URLs, non-standard HTML coding, and so on.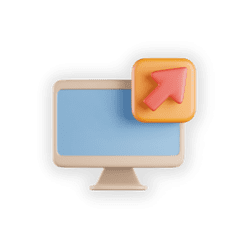 Local SEO
Local SEO helps to increase traffic to your website and physical location. It is a must-have strategy for small business owners with operations restricted to a single geographical location. Infidigit can assist your company by building links and citations, promoting on local media sites, and gathering positive reviews.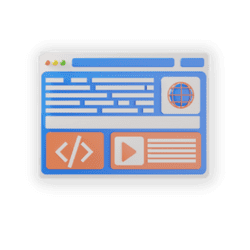 Enterprise SEO
We recommend that businesses use this service if their website has thousands of web pages and has been on the internet for a long time. While the SEO aspects we will work on will be the same as with regular SEO, the approach we will take differs significantly.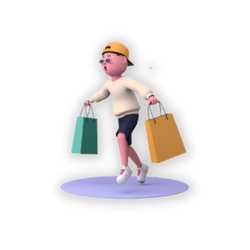 Ecommerce SEO
If you run an online store with a diverse product offering, each product must rank higher in search results. If they do not, your customer will be unaware of your offerings. As the best SEO agency in the US, we create responsive design, optimize product pages, simplify site architecture, and much more.
How We Rank Your Website Higher?
1. Competitor Analysis
Competitor Analysis helps us to understand SEO practices of your competitor
The goal of competitor analysis is to learn about their strengths and weaknesses. It gives us information on the factors contributing to your competitors' higher ranking. At this stage, our team will dive deep into the content that drives traffic, keywords on which they are in the top spot of the search results, the way the website is designed, and a few more. All of these factors give us an idea of what might work best for your company, and based on the analysis data, our experts lay the groundwork for our SEO strategy.
2. Keyword Research
Keyword Research helps us to finalize the keywords we need to rank for.
This stage is critical for optimizing your site by user intent. We look for the most popular search terms in your industry. We then sort these terms for placement across the website based on traffic volume, long-tail phrases, short-tail key terms, and search phrases with ranking potential. As a well-known SEO company, we also investigate the keywords and phrases for which your competitors have achieved the top search position.
3. Content Creation
We create engaging content which ranks better on SERPs
People enjoy reading articles that address their concerns. After identifying the most popular searches in your industry, we create content around them. Our SEO team provides our expert content writers with the topic and the primary and LSI keywords to be added to the content. The writers spend time researching the topic and data before creating appealing content. Our content creation process also includes creating video content, graphics, podcasts, etc. 
On-page SEO refers to optimizing various elements that are important for ranking and are available on your website. As the best SEO service provider, we optimize headers, content, landing pages, and so on. In addition, our team identifies content gaps across pages and fills them with relevant sections and frequently asked questions (FAQs).
5. Link Building
We create engaging content which ranks better on SERPs
Another important aspect of our SEO workflow is link building. It is critical for increasing your brand's credibility and the domain score of your website. We work on this by publishing content on free sites like Medium, answering questions on Quora while including a link to your site, guest posting, and a few other things. We also work with local and global media outlets and key industry figures to mention your brand or include a link to your site on their website.
6. Performance Tracking/Reporting
You won't be able to measure the success of your SEO campaign if you don't have numbers to analyze the performance.
You won't be able to measure the success of your SEO campaign if you don't have numbers to analyze the performance. At Infidigit, we create monthly reports that include information that can be used to determine whether or not your SEO investment is contributing to your revenue. Our report provides information on lead generation, conversions, traffic, bounce rate, ROI, page session, and other vital metrics.
Why Choose Infidigit as Your SEO Agency?
1. Dedicated Project Manager
Another USP of Infidigit is that we ensure that our clients get the most out of their engagement with us by dedicating a special team for each of them. Each of our clients has our complete attention and this ensures that the results obtained are at a whole new level.
2. 10+ Years of Experience
What was a small search engine optimization agency only 4 years ago saw unparalleled growth in terms of members and achievements. At present, we have a vibrant team of SEO experts who have a collective experience of 10 to 15 years in SEO practices. We also have bagged more than 20 awards for our premier SEO services.
3. Ethical SEO
Risky shortcuts that can cost businesses a hefty price and tarnish their status in the eyes of search engines are very common nowadays. Infidigit strictly adheres to the best SEO practices to ensure that your business's digital growth is not just organic, but also long-lasting.
4. Data-driven Approach
At Infidigit, we ensure that each of our strategies and decisions is backed by relevant data for our clients. While we believe that our work should speak for itself, we also understand that businesses trust numbers.
5. Unmatched Content Strategies
Content will always be the most rewarding way to market a business. Infidigit understands how good content can help businesses outshine their competition. Content marketing is a key player in the digital world that can help businesses achieve this.
6. Performance Tracking
At Infidigit, we make sure that each of our clients has a complete overview of the work we are doing for them. In the interest of complete transparency, we offer regular reports of the progress we have accomplished for them. These reports also include future plans, work-in-progress plans, and much more.
7. Extensive SEO Auditing
Infidigit utilizes a very detailed 250+ pointer checklist while conducting SEO audits. We know that to help businesses expand their digital presence, we must know where they stand first. Our detailed SEO audit of your website is aimed at gauging the potential for SEO optimization and detecting areas of errors.
8. Setting Sensible Goals
Infidigit ensures that the goals set are not only achievable but also geared towards continuous growth for your business. Before creating any strategies, our team understands the short and long-term goals of your business. This helps us in creating strategies that can help you reach your goals.
9. Extensive SEO Expertise
Five years ago, when it was set up, Infidigit was a small SEO agency. In the short time that we have been in the business, we have grown exponentially and collaborated with some of the most respected experts in our industry. Our cumulative experience, therefore, exceeds 20 years. At present, we have a very diverse and experienced team of SEO experts, who have worked wonders for brands and businesses of all types.

Rubi Gupta
AVP Marketing & Growth at Spinny
"Since SEO was an unexplored area for us till Jan 2021, we trusted Infidigit's SEO team to fulfil our requirements and formulate an action plan. Within 11 months, we observed an improvement in non-brand clicks by 169% and organic users by 131% with more than 800 keywords ranking in the top 10 positions. As a result, our overall organic numbers improved. With that said, we hope to achieve similar milestones in the future."
+169% Non-Brand Clicks      +111%  Organic New Users      800+  Keyword rank in top 8 pos
+169%  Non-Brand Clicks
 +111%  Organic New Users
 800+  Keyword rank in top 8 pos
Why SEO is a Great Investment
What is SEO?
SEO, or search engine optimization, is a technique that, when strategically implemented, aids in the higher ranking of your website on search engines. On-page, technical, and off-page SEO are the three most vital components of SEO. On-page optimization refers to optimizing aspects of your website such as content, headers, meta, and so on. Technical SEO focuses on making your site more user-friendly, whereas off-page SEO focuses on ranking factors that are performed outside of your site, such as link acquisition.
Why is SEO beneficial for Business?
SEO assists businesses by expanding their online reach and targeting global audiences while sitting in one corner of the world. You can improve your Search Engine Results Page (SERP) position by implementing an effective SEO strategy, making you visible to your prospects. Your click-through rate will increase, and you will receive more qualified leads if your page has an intriguing title. The sales team will then contact these leads and attempt to persuade them to purchase your product.
Why hire Infidigit for SEO?
Infidigit is a well-known SEO firm. Over the years, we have worked in various niches and assisted many established businesses in increasing their revenue. Our team has decades of combined work experience, and the approach we take has helped us win numerous awards since our inception. We approach each industry differently and begin our SEO planning after thoroughly understanding our client's needs and conducting extensive competitor and industry research.
How does SEO differ from PPC?
SEO is a broader concept that focuses on optimizing various elements that influence your site's ranking. The primary goal of SEO is to drive organic traffic to your website, which is why results take time to appear. SEO has a long-term impact. On the other hand, PPC allows you to gain immediate visibility in search results. You must bid for relevant keywords, and if your ad is displayed in the results and someone clicks on the ad link, you must pay for it each time.
Do you work on e-commerce sites?
Yes, at Infidigit, we provide customized service to you if you run an online store. Since e-commerce sites sell a wide range of products, each of these product details must be optimized so that they appear at the top  when your prospects search for them. We work on optimizing product pages, descriptions, and URL structure and making your site's navigation user-friendly and compatible with various devices as part of e-commerce SEO. 
Do I have to make changes to the website?
Yes, your website requires an update in response to changes in your customers' search intent and changes in the search engine algorithm. If you do not follow the algorithm, you will be penalized, and your online ranking will suffer. You should also check regularly to see if your site's coding is up to international standards. You can use the W3C validator to verify this, and if you find any problems, fix them quickly.
Do your services include link building?
Yes, at Infidigit, our workflow includes link building strategy. Link building is a key ranking factor. It helps to build your brand's reputation and raises your website's domain score. We create social media posts and guest posts and publish content on free sites like Medium, Quora, and others under this. We also work with influencers and media sites to promote your brands and acquire links. Infidigit organizes regular webinars or creates podcasts on behalf of clients to gain links through social shares.
Why should I Invest in USA SEO agencies?
SEO agencies employ a well-researched and data-driven approach to boost your site's performance. Working with such a company can save you from a potential manual penalty for failing to follow Google Penguin updates. They provide you with leads by making your site appear at the top of the search results.