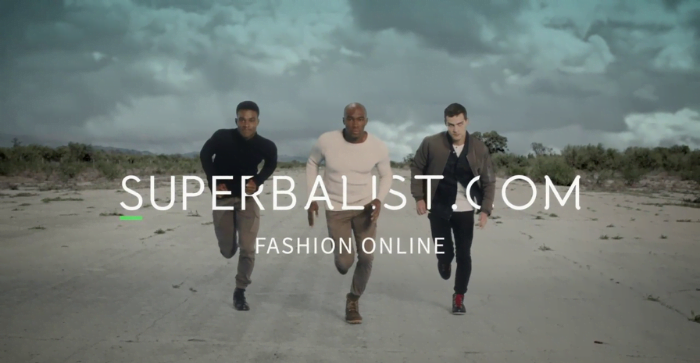 Luke Jedeikin
Co-CEO / CMO at Superbalist

Team Infidigit helped us with identifying and correcting the challenges faced with merging two established websites.  Their technical SEO knowledge helped in ensuring that the right SEO tasks were prioritised
and implemented, which in turn resulted in us expediting and increase in organic visits to superbalist.com website. Their data-driven approach to SEO & focus on improving ROI for their clients makes them the SEO team I recommend.

THE ICONIC
Head of SEO at THE ICONIC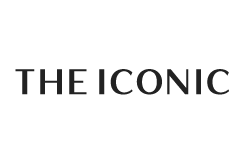 Given such a complex requisite, we believe Infidigit has done splendid job for our website. 5 stars to the Infidigit SE0 team for their continuous efforts. Were extremely happy with the results, and we hope to see more from our collaboration.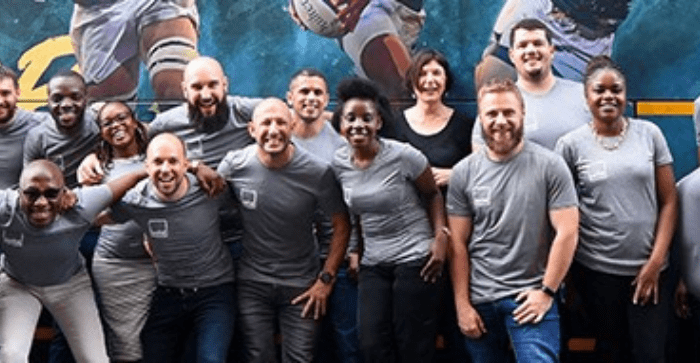 Lara Salomon
Marketing Specialist at Solid Systems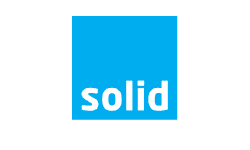 Working with Infidigit has been an absolute pleasure. But more than that, the results that we're seeing from the SEO that they've implemented speak for themselves, and show that the team has a great understanding of strategic optimisation.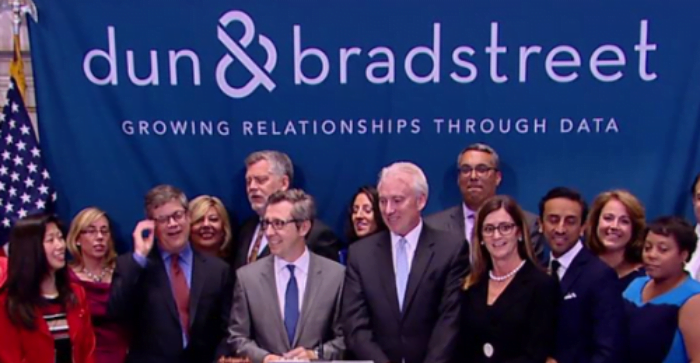 Aahiri Ganatra
Marketing Communications Manager at Dun & Bradstreet

The team at Infidigit were quick to adapt to our needs and started showing positive results at an early stage. That's how we managed to achieve our annual targets in four and a half months;
a goal which we were aiming at for the past 2 years. The team's swift response time deserves a special mention as it accelerated the project's growth.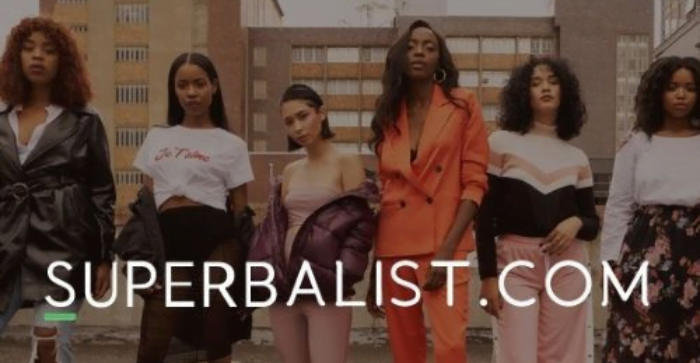 Kirsten Jacobs
Marketing + SEO copywriter at Superbalist

Working with Infidigit has greatly improved Superbalist's SEO ranking. Their team of strategists are dedicated to constantly improving, coming up with new ways for us to strengthen 
our SEO presence while staying true to the face and voice of the brand. It's a pleasure to work with them.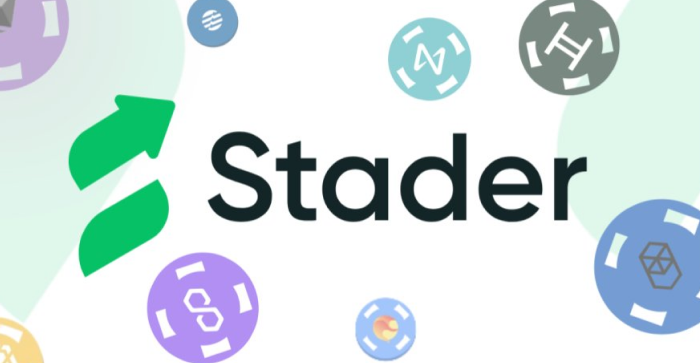 Awant Bhagat
Head of Digital Marketing at Stader

It's been a great going working with your agency on SEO for Stader. We've seen great gains Month over Month with the first report. Looking to take Stader to higher heights with your agency's expertise. The team is highly responsive and knowledgeable and been a guiding light for us.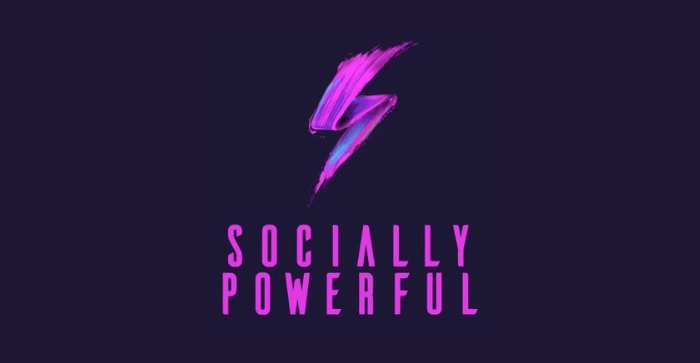 James Hacking
Founder of Socially Powerful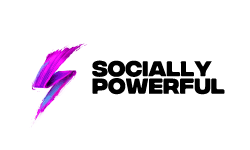 Awesome work, I must say – we are impressed with how you guys have started working for us and the results so far, especially with the new website being launched – I know this is always a tricky task.
Keep up the good work, but I know we have a lot more to do and I look forward to seeing the site rank #1 for more important search terms in the not too distant future and other geographies.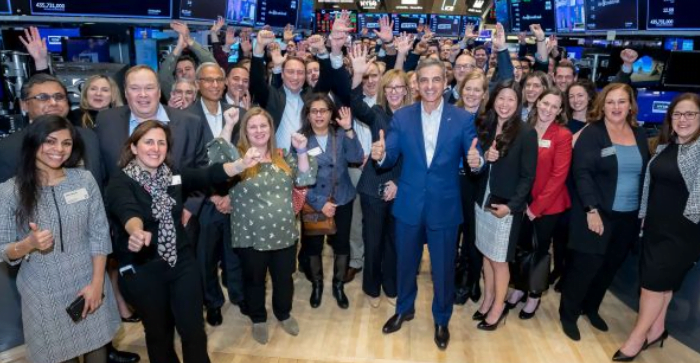 Vipul Oberoi
Director - Marketing, CSR & Learning Solutions at Dun & Bradstreet

At Dun & Bradstreet, we believe that great marketing is not about big budgets but about the big impact our activities have on the brand's reputation and to its bottomline. 
Website is as much a lead generation channel as it is the primary mouthpiece of D&B to the outside world. The efforts of our partner, Infidigit, on SEO have made turned our website into lean, mean ROI-generator. It has now become a pure evidence of how a coherent SEO strategy and creation of relevant content can work wonders for a brand in the digital space."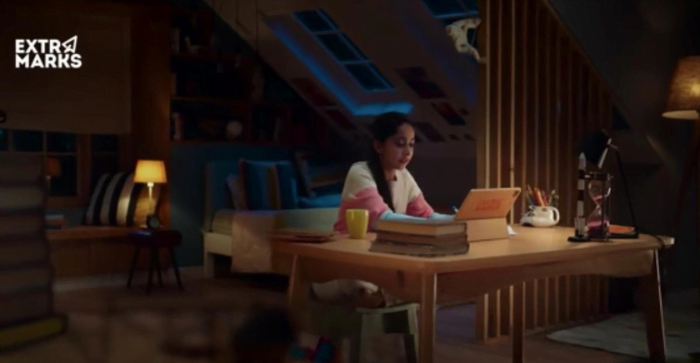 Anurag Goyal
Senior Manager - Digital Marketing at Extramarks Education India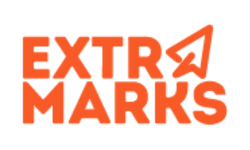 The infidigit team can go to any extent to assist you in all your SEO and ASO needs. The team helped in designing the complete taxonomy by doing the competitor analysis and remains a strong partner in strategizing for the new 
web pages. They push you to take the necessary steps and follow best practices to help you achieve your KPIs.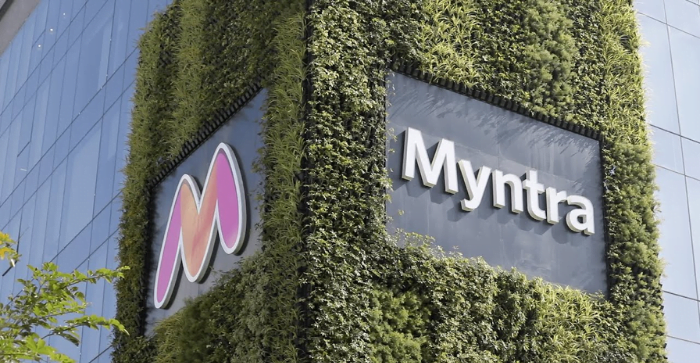 Achint Setia
Vice President, Marketing at Myntra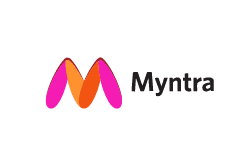 Myntra and Infidigit team have a good association with over the past years. The overall value creation has been wonderful. The SEO team has adopted a refreshingly innovative approach that has resulted in Myntra's improved 
performance. A goal which we were aiming at for the past 2 years. The team's swift response time deserves a special mention as it accelerated the project's growth.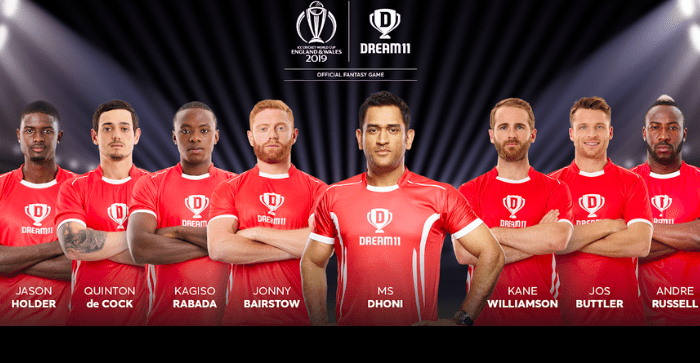 Rituj Kate
Sr. Manager – Product at Dream11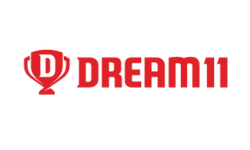 Technical SEO is where Infidigit excels. What I liked the most about Infidigit team is the sense of clarity and eagerness to explore different solutions. We saw this first hand when they proceeded to address the challenges we faced with utmost clarity and 
precision.  Now, with a clear roadmap in mind and data-driven SEO strategies, Infidigit continues to hit the bull's eye in target achievement. This raises our hopes to achieve much bigger targets with them in the future.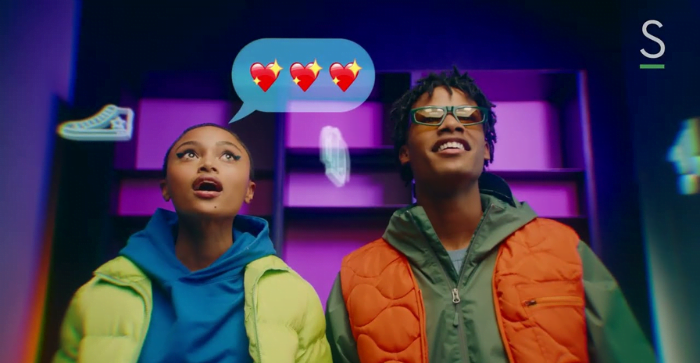 Carla Rabe
Product Lead: Growth at Superbalist

We've worked with Infidigit since May 2019. The team is candid, reliable, always available, and astonishingly proactive. Their technical knowledge and ability to work along with engineers, make them stand apart from the rest.
Together, we have pushed the boundaries of SEO across PWAs and built scalable solutions for contextual footer links and topical pages. Empowered by Infidigit we have implemented all-around best practices for eCommerce to achieve a world-class SEO reputation. The most notable outcome is holding the #1 ranking position in South Africa for "Black Friday" related keywords for 3 consecutive years and winning an international SMX award for the best retail search marketing initiative.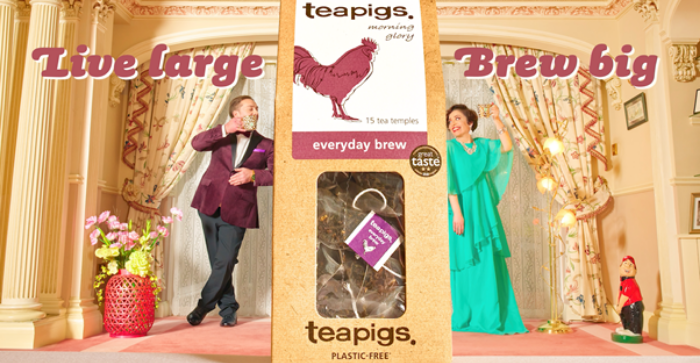 Nidhi Gupta
Marketing Assistant at Tata Consumer Products

I recently had the pleasure of working with Infidigit, and I must say, the experience has been nothing short of outstanding! The team at Infidigit is incredibly talented and works seamlessly to bring our ideas to life.
Their website designing skills are top-tier, and they were able to create a stunning and user-friendly website that perfectly captured our brand identity. The design process was smooth, and they were always open to incorporating our feedback, ensuring we got exactly what we envisioned.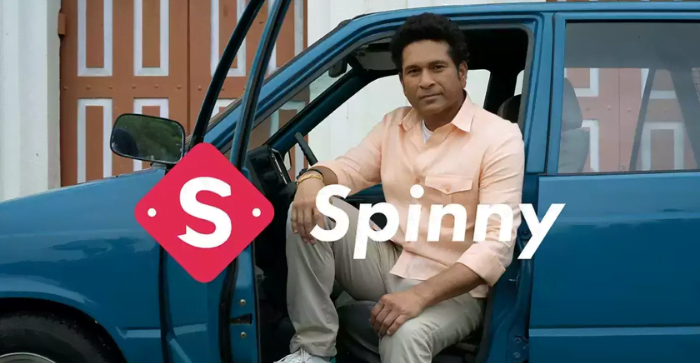 Rubi Gupta
AVP Marketing & Growth at Spinny

Since SEO was an unexplored area for us till Jan 2021, we trusted Infidigit's SEO team to fulfil our requirements and formulate an action plan. 
Within 11 months, we observed an improvement in non-brand clicks by 169% and organic users by 131% with more than 800 keywords ranking in the top 10 positions. As a result, our overall organic numbers improved. With that said, we hope to achieve similar milestones in the future.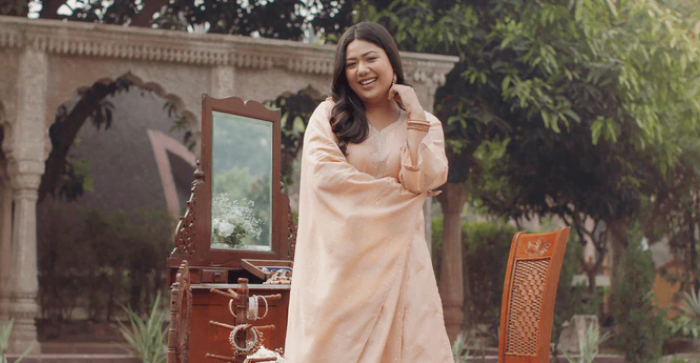 Shivi Tandon
Head of Marketing at Libas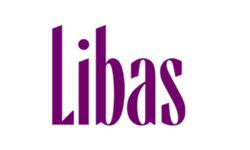 Working with Infidigit has been a game-changer for our brand and has helped take our SEO efforts to the next level. Due to their sustained efforts, we have experienced significant growth in our organic traffic and revenue.
The team at Infidigit has consistently exceeded our expectations by delivering the best in class performance and has become an extension of our own brand team. Their proactive and easy-to-work-with approach is second to none. They truly understand our brand's vision and have consistently contributed towards achieving our goals.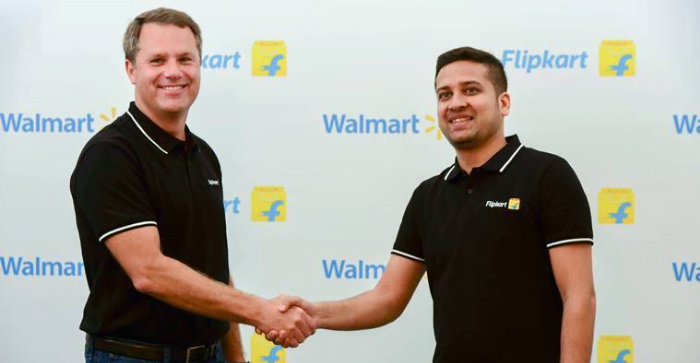 V. Unnikrishnan
Senior Manager - Seller Acquisition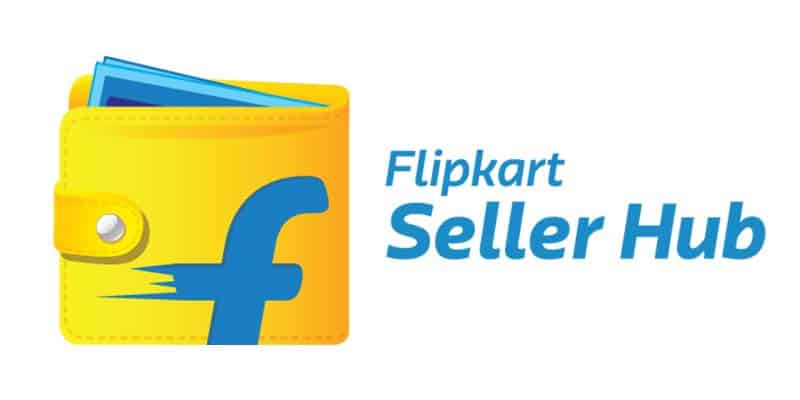 Our partnership with Infidigit is nothing short of great. Right from breaking down our brand problems to the minute details, detailed technical tracker, and competition mapping, and from there on working out the next steps
has been seamless to date. Our SEO rankings have improved drastically for multiple pages in just one month. The team allocated to us is an energetic bunch always ensuring to keep working towards bettering the results further.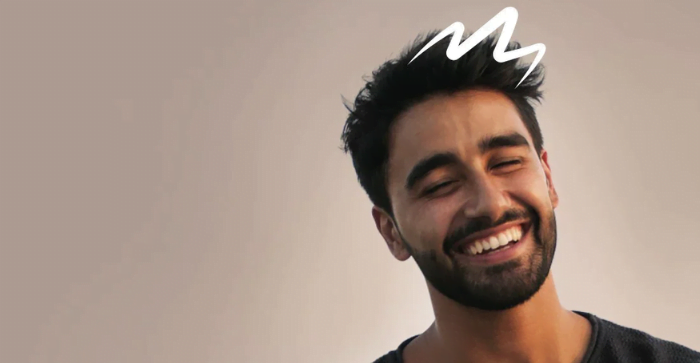 Altaf Saiyed
Founder of Traya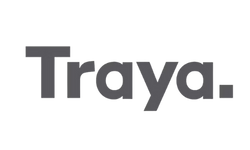 We were looking to partner with a team that could help optimise our website as per the current SEO trends. 
Our search ended with Infidigit, whose data-backed approach proved to be key in our website's growing visibility; an increase in organic sessions and page ranking on SERPs in mere eight months is one of the notable highlights. Needless to say, the results surpassed our expectations.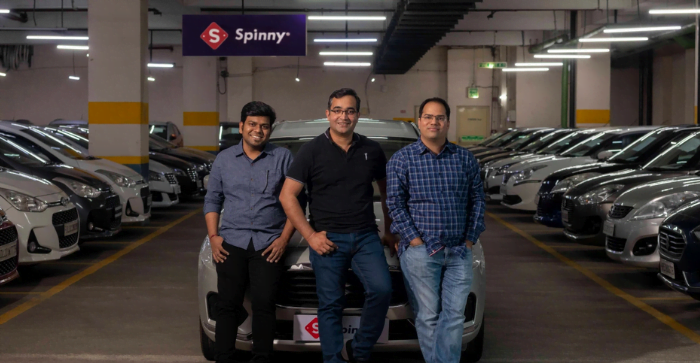 Adhiraj Singh
Manager Digital Marketing at Spinny

Post our internal audit of key SEO metrics and milestones, we chose to get in touch with Infidigit to understand opportunities areas and the competitive landscape.
The dedicated team of digital growth experts charted out a data-backed campaign and laid down a concise roadmap, highlighting growth hacking ideas, technical and off-page to help gain competitive advantage. We saw an increase of 111% in organic sessions and 146% in organic new users within just 11 months. Working closely with the team, we continue to identify key impactful items in accordance with best SEO practices and chase bigger milestones.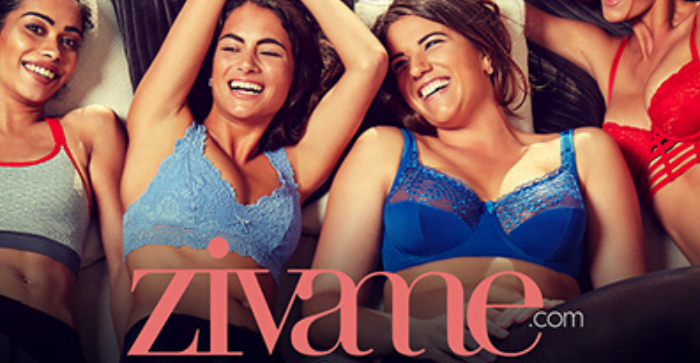 Anuj Gupta
Head, Revenue and Product at Zivame
In the past few years, we, at Zivame, have been looking to expand our reach in the digital space, especially Google. Considering how competitive the online circuit is, we knew we had to push the envelope.
However, since the time our association with Infidigit began, things have been looking exceptional with their data-driven SEO strategies. Thanks to which, we were exhilarated to see Infidigit achieve the target of 100% increase in non-brand traffic, two months before the set timeline. Such spectacular results can only take them forward in the road ahead.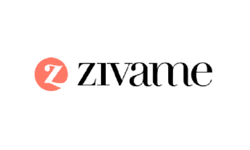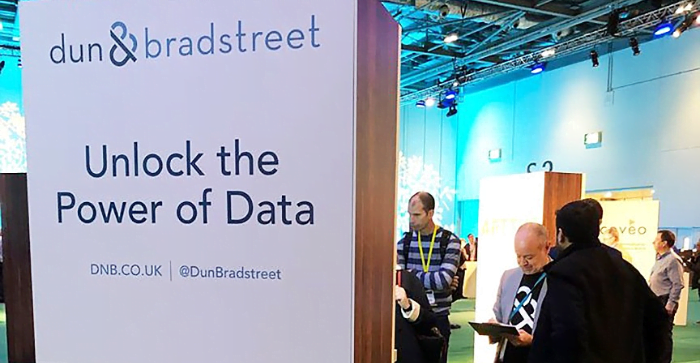 Nayna Bannerjee
Head of Marketing & Communication at Dun & Bradstreet

The Infidigit SEO team has been a fantastic asset to our online marketing strategy. They've met our organic traffic and user goals since they've worked on our site and have got multiple keywords up to the first page in a short span of time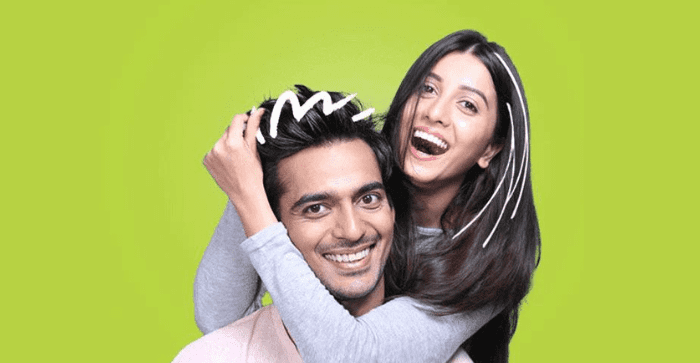 Harsh Khanna
Head of Digital Marketing at Traya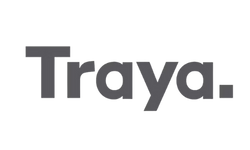 We needed a team of SEO consultants that understood our vision for Traya's website and found our match with Infidigit. They got a number of things right.
Apart from a massive increase in organic sessions and SERP rankings, their technical recommendation for blog pages helped enhance user experience. Their assistance in website migration was also much appreciated. All in all, it has been a fruitful collaboration.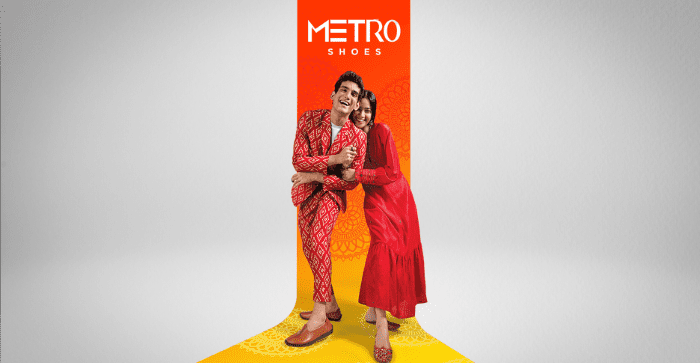 Alisha Malik
Vice-President-Marketing and E-commerce, Metro Brands Ltd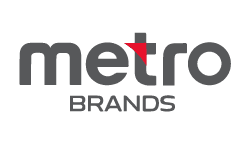 Mochi has been working with Infidigit since 2019, and we've seen extraordinary growth on our site. The brilliant minds have helped us achieve 6x organic site visits within the past 18 months.
It's a pleasure to be working with an agency that has been honoured worldwide for its data-driven approach towards its work. Recently, we awarded Infidigit with our sister website, Metro, for creating a similar or a better growth story than Mochi.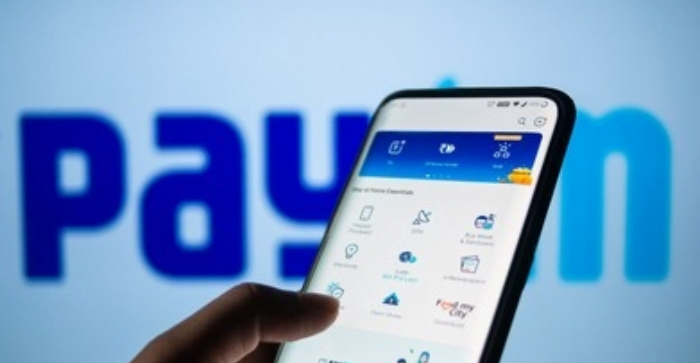 Ramprabu Chennakesavan
Senior Manager – Growth at Paytm
I am happy to have been part of Kaushal's team at Myntra. His data driven approach, detailed tracking and sound technical knowledge helped the team crack multiple X of organic traffic growth. 
Under his guidance, we also won the "Best SEO strategies" award from various organization. He is performance driven and helps the team constantly push the envelope. He is a great leader who mentors and guides his team to succeed!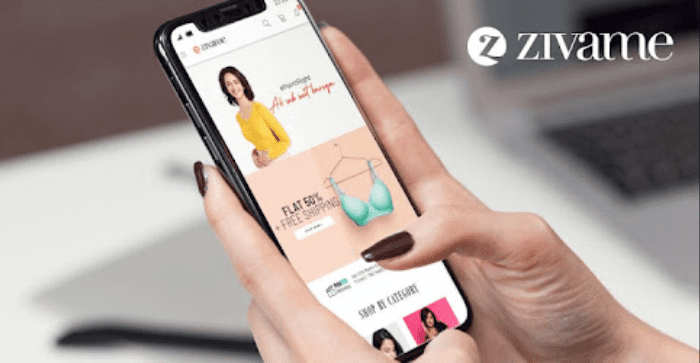 Anand Chandran
Head - Digital Marketing at Zivame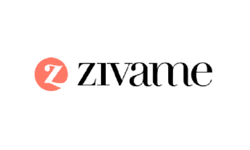 The award (after winning Gold in IDMA award) is a testament to the coordinated and inspired efforts between the teams at Zivame and Infidigit. In the road ahead, our vision continues to grow bigger and we hope to achieve many such milestones together.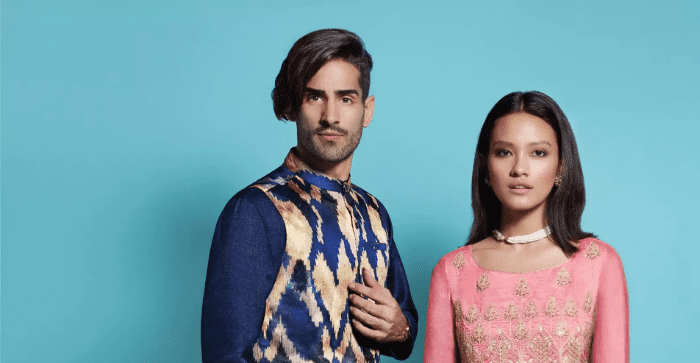 Meer Irfan Ali
General Manager - Digital Marketing at Lifestyle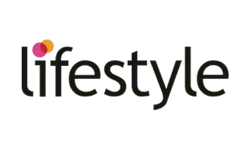 Really happy to have onboarded Infidigit for Lifestyle. They helped us hack growth and achieve good growth via SEO, ASO and CRO. I appreciate the focused approach to organic that they bring to the deliveries that help us in getting a much higher ROI on marketing investments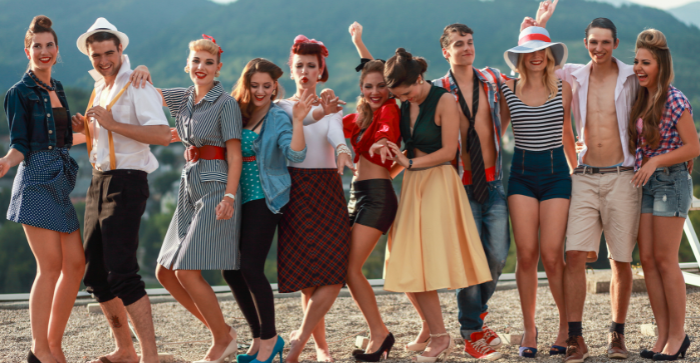 Manik Singla
Deputy Director - Digital Marketing at Myntra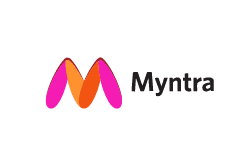 After re-launching our website in 2016, we wanted to make sure that our SEO strategies were refined as per the current requirements to pull in some great organic traffic and this is how Infidigit stepped in.
From conducting a thorough website audits to optimizing individual pages, they were able to optimize the Myntra website with efficiency. As a result of these measures, we were not only ranking on many high traffic keywords but we were also able to achieve the featured snippet position on many keywords. Not just that, Myntra won multiple awards for its SEO strategies, all thanks to team Infidigit's focused efforts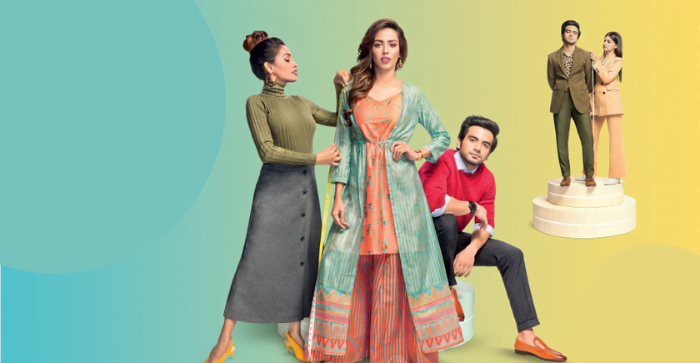 Raam Nayakar
Marketing Strategy at Myntra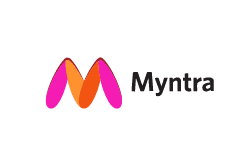 Kaushal is well-known for designing the SEO architecture of the Myntra website and SEO platforms that made the work of the SEO team quick and easy. In his presence, the SEO visits of the Myntra website had increased significantly. 
 His foresightedness of retaining the Myntra website URLs even when Myntra went app-only was highly appreciated by many senior leaders in the organisation. This helped Myntra to succeed in SEO as soon as the website was made live again in May, 2016. His prowess in technology and product, plus his love for search engine optimisation makes him one of the very few SEO consultants worldwide.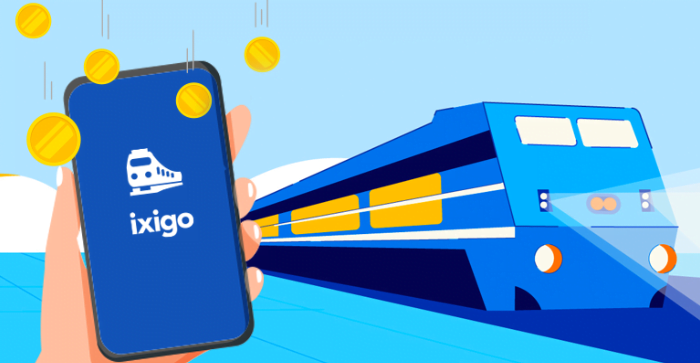 Manan Bajoria
AVP | Growth, Ixigo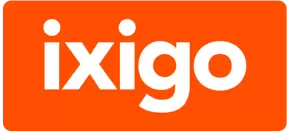 What we like the most about Infidigit is its in-depth understanding of the best SEO practices and how effectively they communicate solutions. Infidigit's recommendations were not just Googlebot-friendly but also kept the user experience
in mind. This energy and dedication of the team to provide the best solutions made our collaboration worthwhile.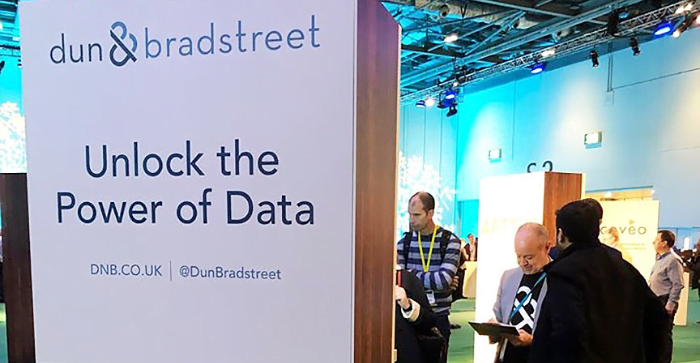 Rahul Mhasade
Digital Marketing Specialist, Marketing Communications at Dun & Bradstreet

Organically-driven traffic has been our biggest priority in this ever-changing digital landscape. Partnering with Infidigit proved to be one of the best decisions toward our digital growth.
In just a short span of 19 months, their innovative techniques and data-driven solutions resulted in 250% growth in organic traffic. Seeing this immense growth in such a small timeframe makes us hopeful for achieving several such milestones in the future.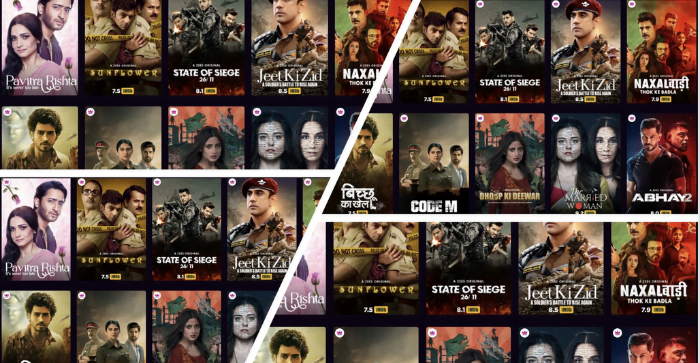 Aparna Acharekar
Programming Head at Zee5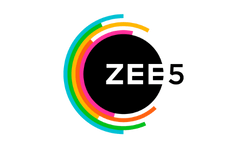 For ZEE5, establishing a strong presence on Google search engine ranking page was vital to expand its visibility. Right from the start, the team had a strong sense of clarity in the solutions they recommended.
User experience was the central goal for both – Infidigit and ZEE5, one of the key reasons why this partnership is effective. The results showed an increase in the number of users and organic visits. That said, the results made us ambitious to achieve more significant milestones with Infidigit.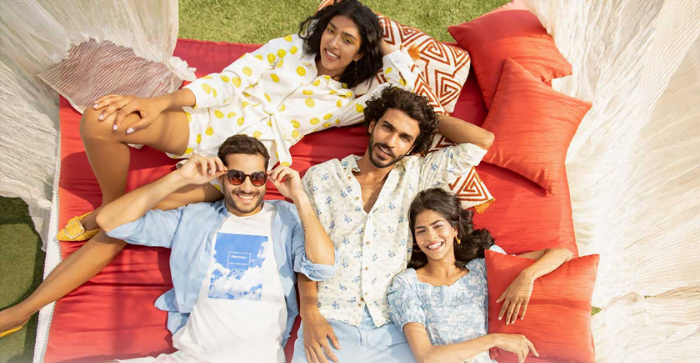 Pinaki Chakraborty
Sr. Manager – Digital Marketing at Myntra

With a team full of talented professionals and a go-getter attitude, Infidigit is exactly the kind of SEO agency we were looking to collaborate with. With an incredibly talented team in place, Infidigit helped us make some crucial changes to our website 
and SEO strategies. As a result of which, we have been able to maintain the top position for many of the high volume keywords and were able to improve the ranking on many other traffic-driving keywords. If I have to sum up my review in one line, then I would say, Infidigit is a team with committed people that deliver real results and we at Myntra are happy to be associated with Infidigit.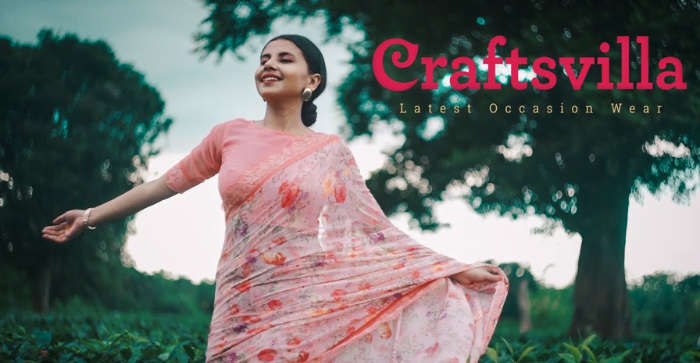 Manish Kalra
Chief Marketing and Business Officer at Craftsvilla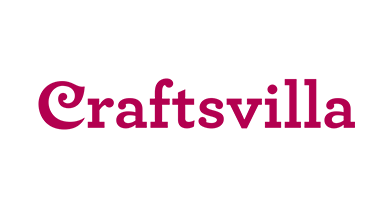 Kaushal is a result-oriented and ROI driven digital marketing expert! He is a self driven professional who will add lots of value to any digital marketing organization he choses to run. 
He has an in-depth and unmatched knowledge of organic search, along with a detailed understanding of paid digital marketing. He is also a great people leader and I have seen his team love him. I wish him all the best in his career!

BRAD CURTIS
VP of Global Sales & Strategic Accounts at eZdia Inc.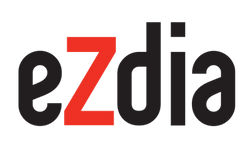 Kaushal is a game changer for any company! I've never worked with anyone so dynamic, creative and focused. He takes problems, crushes them and methodically erases the barriers until he achieves success.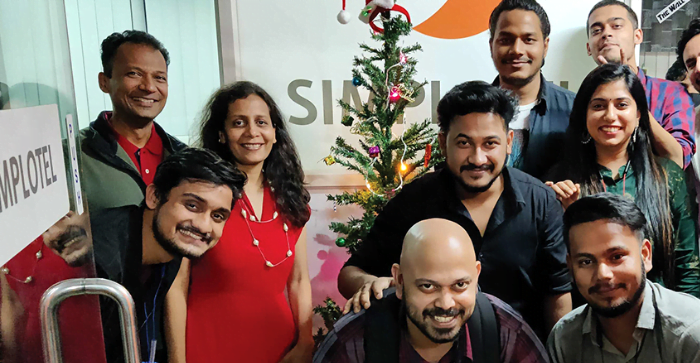 Tarun Goyal
Founder & CEO at Simplotel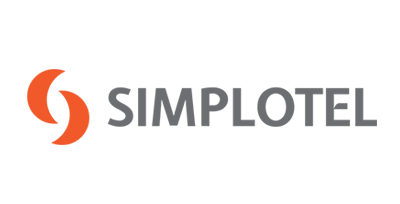 It has been multiple years since we were looking for the right SEO partner in India for a complex internet product. Considering the number of SEO agencies in India it was like finding a needle in the haystack.
Finally, the team from Infidigit was able to provide all the answers to our questions & help us in implementing the right changes to our product. Technical SEO expertise that these guys bring on the table is unprecedented in India. Strategic guidelines and SEO roadmap provided by the team is helping us to stay ahead of competition.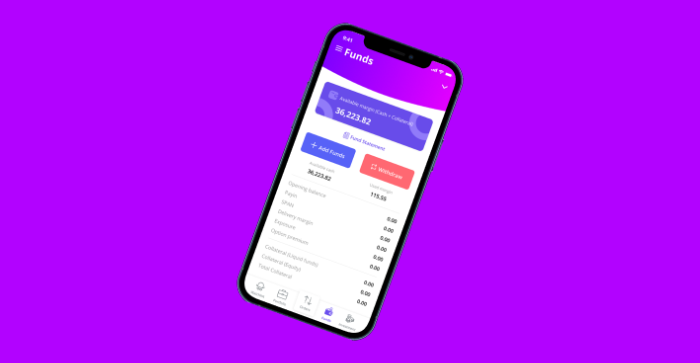 Suresh Chettiar
Marketing and Product Head at NUUU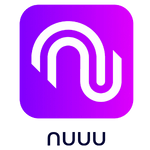 Since our engagement with Infidigit, it has been a great experience. With their expertise in SEO, they have helped us build SEO-optimized content for our website.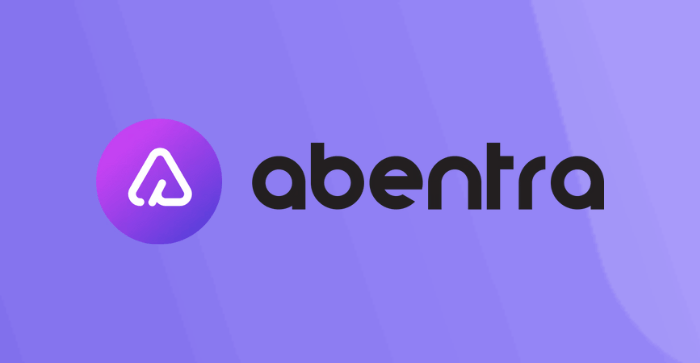 Abentra
COO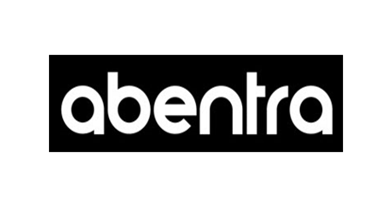 It has been a pleasure working with Infidigit.  We counted on them to advise and execute on an SEO strategy that works for a complex website structure covering varied categories.
 In a short time frame of approximately six months, the results for some of the landing pages they advised on are great – there is a clear increase in relevant traffic and other metrics such as keyword rankings have improved as well.  Technical SEO on a JS website isn't straightforward, and the team at Infidigit have proven that they have vast experience to manage complex JS such as react/angular websites from a tech SEO perspective.  Lastly, I can trust the team at Infidigit to follow up and execute on their plans, as they seem to have a very systematic approach following a scheduled drumbeat of standardized reports, update calls and keyword monitoring and reporting. A delight for any client !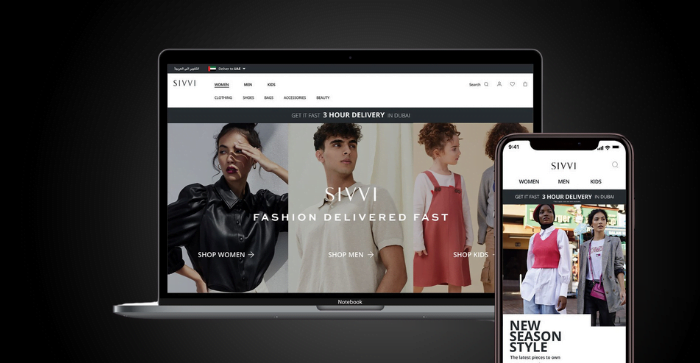 Bhaskar Reddy
Digital Marketing & Mobile Marketing Manager at Sivvi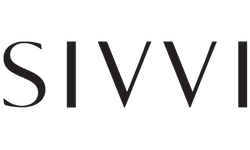 I had the privilege of working with Kaushal as part of the Digital Marketing Team for more than 2 years at Myntra.com. In all my years of experience, some people stand out for their great qualities and Kaushal is one of those people.
He is well known for his work ethics, positive attitude and leadership skills. He was the go-to person for SEO and Google Analytics at Myntra. I learned the nuances of driving SEO at scale for e-commerce and enterprise websites while working with Kaushal. He was more of a mentor than a manager to me. Thank you, Kaushal!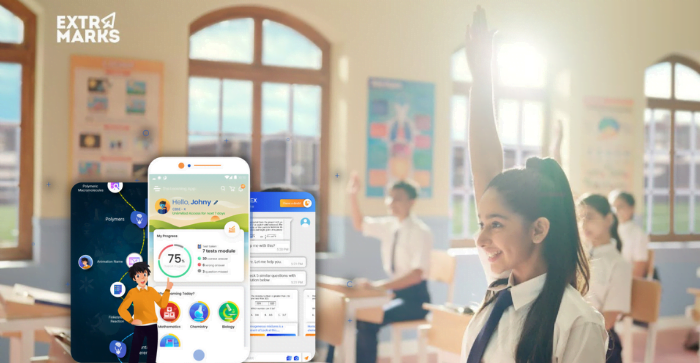 Raktim Talukdar
Marketing Manager at Extramarks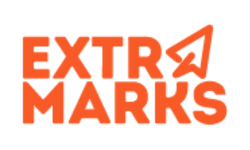 The team is absolutely professional when it comes to SEO and ASO needs. The best part about the team is they are proactive and chase the brand to meet the common objectives. I was really impressed with the analysis and actionable insights that the team brings to the brand from time to time.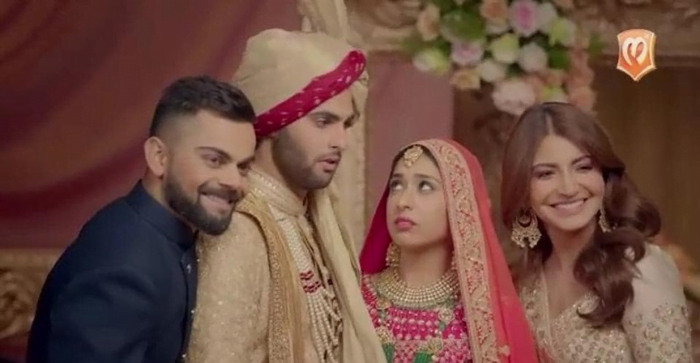 Arghyadeep Ray
Manager | E-Commerce at Manyavar

Team Infidigit helped us with the correct optimization required for our website as per the current SEO trends. Their data-driven approach towards SEO boosted our organic rankings in the Top 1 Position by multiple times within six months. With the help of their custom-built strategy, Infidigit was able to overachieve organic session targets.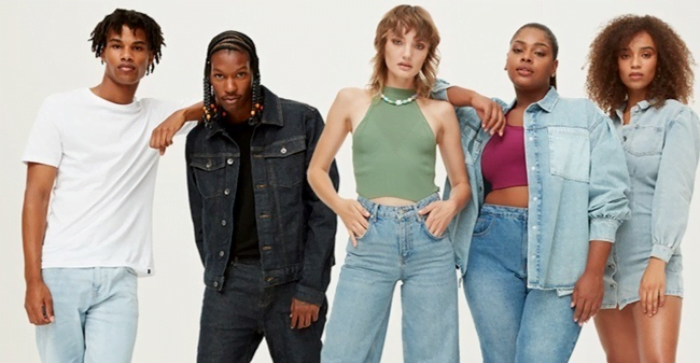 Natalie Christy
Head of Paid Media at Superbalist

The infidigit team are incrediblyy results driven and work hard and think out of the box to achieve our ambitious KPIs. They have helped us build a solid organic strategy over the years and continue to make improvements.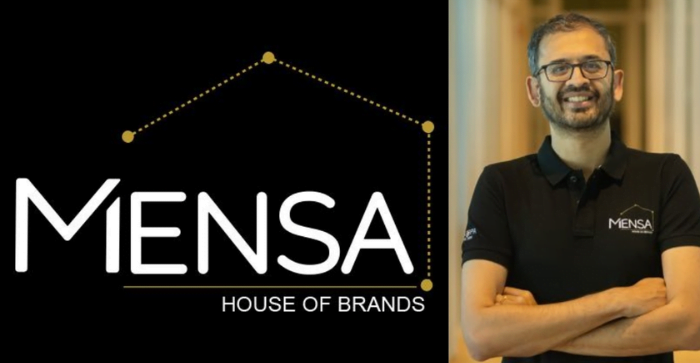 Nikhil Satelli
Growth Marketing Lead at Mensa Brands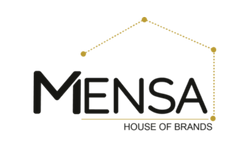 We trusted Infidigit for our SEO needs. The team at Infidigit has always been proactive and communicative. The team was able to move from 100 keywords ranking in top 10 to 600 keywords ranking in top 10 within 6 months.  A reliable SEO partner with strong analytics and well planned SEO calendar. Thanks to the team & highly recommended.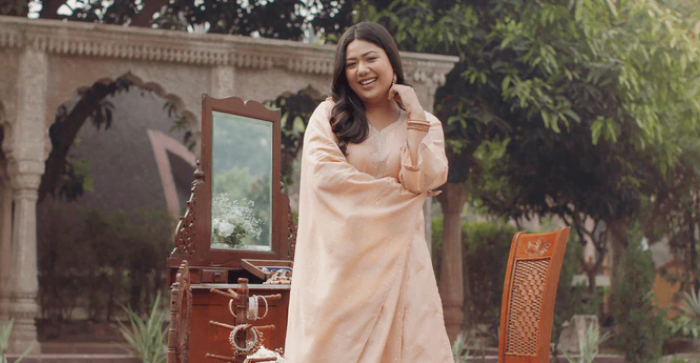 Abhijeet Yadav
Shopify Developer at Libas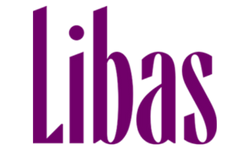 I have been working with Infidigit for the past 6 months and have seen a remarkable improvement in my website's search engine rankings. Their team of experts provided  a comprehensive analysis of the website and gave tailored recommendations to 
optimize it. Their efforts have resulted in a significant increase in organic traffic. The team at Infidigit is professional, responsive, and easy to work with. They were always available to answer any questions I had and provided regular progress reports. I am extremely satisfied with the services provided by them, and I would highly recommend them to anyone looking to improve their website's search engine rankings.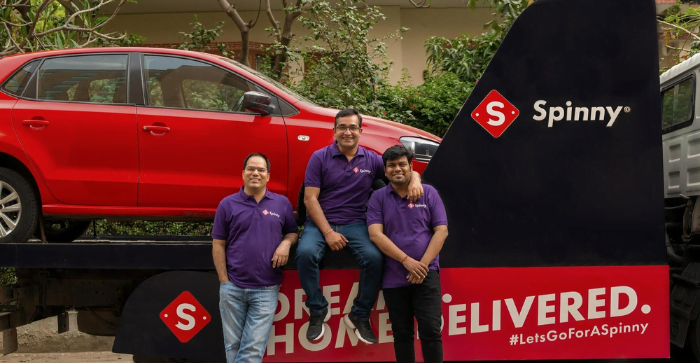 Anupriya Kumar
Lead - Content Marketing at Spinny

Choosing to work with Infidigit ranks among one of the best decisions we made. They are systematic in their approach, and they provide transparent reporting and analysis and offer a tailored solution to the organic growth needs of a company.
They also stay on top of the latest trends and best practices in the SEO industry. What's more, they are super easy to communicate with and prompt in their response to all our requests and queries. I would highly recommend Infidigit to anyone looking to achieve and exceed their organic growth targets!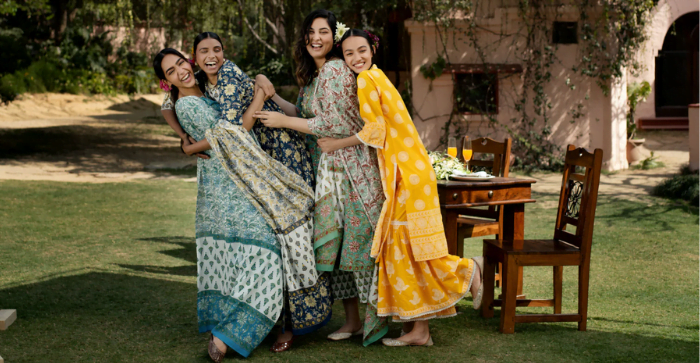 Parul Chanana
Marketing Manager at Libas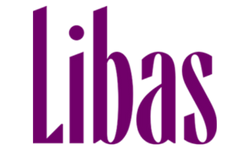 Infidigit team has proved that a great SEO strategy and the creation of relevant content can do wonders for your website. The team has been always available and very much supportive since we onboarded them.
Happy to share that because of their continuous efforts and dedication, we achieved a 200% growth in our organic sessions over a period of 6 months. With their data-driven insights and innovative growth strategies, we're sure of achieving many more such milestones in the future. Kudos to the team!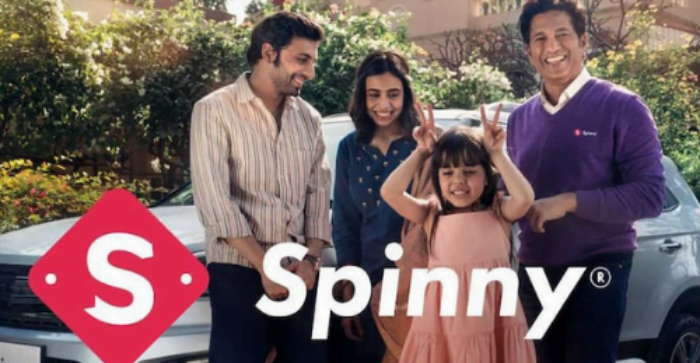 Mark Sanyal
Manager - Content Marketing at Spinny

SEO in content marketing is a long game with results often coming weeks or even months after implementation. Infidigit has played a significant role in helping us build and implement our content strategy to grow the overall traffic to blog while also
helping improve visibility for Spinny's blog. With targeted keyword research as well as continuous content optimizations, we were able to increase traffic by 280% within one year. The knock-on effects of this phenomenal growth has had a major impact on the role content plays in the organization's overall goals.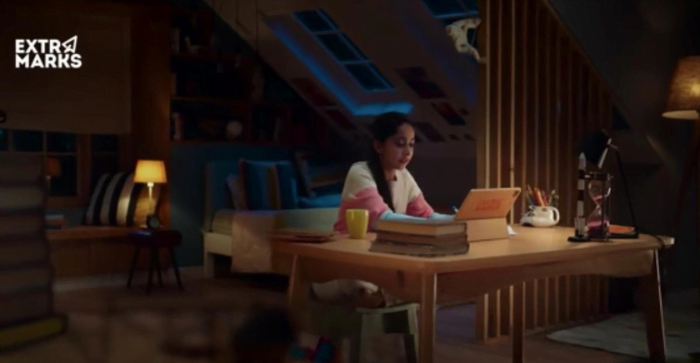 Rishi Prakash Yadav
Digital Marketing Executive at Extramarks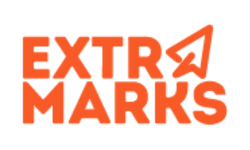 We are thrilled to share our remarkable journey with Infidigit in enhancing our online presence. Their expertise in SEO and ASO has been invaluable, driving increased visibility and engagement for our brand.
The team's strategic approach, clear communication, and data-driven insights have been pivotal in achieving outstanding results. We highly recommend Infidigit to anyone seeking a top-notch partner for digital growth.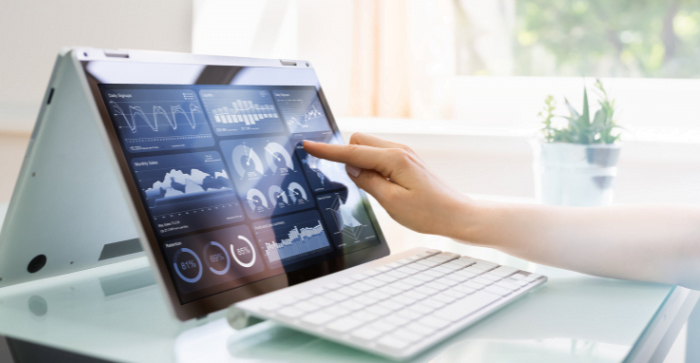 Muneesh Kapoor
Technology Architect
We decided to partner with Infidigit to prioritise and increase organic reach. Knowing their SEO expertise, we aligned our business goals within the B2B digital landscape.
We are pleased to say that our website traffic shot up by 174% and we couldn't be happier with the results.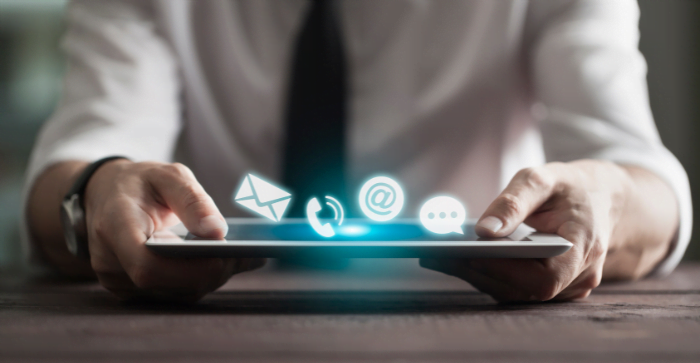 Prasanna Lahoti
Serial Entrepreneur and Mentor; Information Technology Professional
Kaushal is a leader who is ready to accept challenges and can lead the team effortlessly to achieve organizational and project goals. Under his leadership, the team developing a portal for an Insurance company increased multiple times.
He has a knack of measuring deliveries, providing the right metrics and managing multiple programs simultaneously. He is a good person to work with and I would like him to work for me again in the future.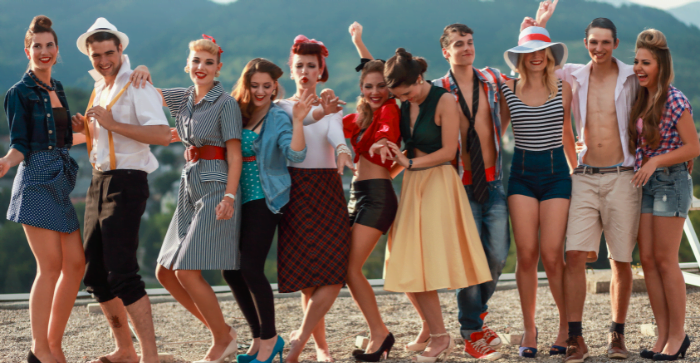 Johnmark Massey
Engineering Director at Superbalist

Infidigit is the best in the business. After more than 3 years we are still astounded by their dedication and attention to detail. Often their team knows our site has problems even before we do. But they don't just sight problems, it always comes with a helpful 
investigation; even solutions, and not just SEO, but page-errors, site-speed and availability. Our mutual appreciation and commitment grows our company cultures and our weekly interactions are prompt, to the point, and efficient. The follow-ups over email are excellent and the document base is extensive and ever-growing. Quick responses and availability outside of their timezone is very impressive and shows great commitment. Superbalist.com is what it is today because of this effective team. SEO in South Africa is increasingly competitive and we are glad, and fortunate, to have this team as partners. All the best for SEO in 2023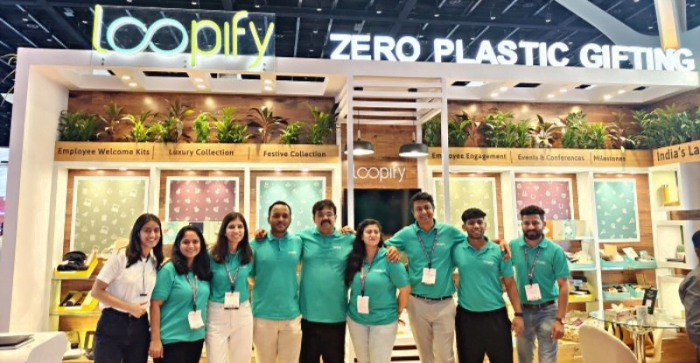 Shweta Jain
Business Development and Marketing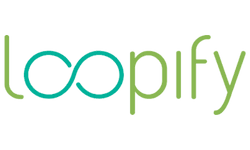 It has been an absolute pleasure partnering with Infidigit to enhance Loopify's organic presence and growth. With their continuous SEO efforts and dedicated data-backed strategy, our website traffic increased by 174%.
Our journey with Infidigit has been a true partnership and we look forward to continuing our collaboration.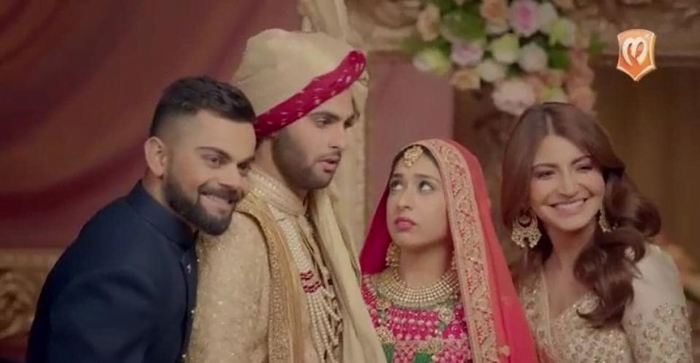 Arghyadeep Ray
Manager of E-Commerce at Manyavar

The infidigit team's expertise helped us gain relevant traffic and maintain ranks during the revenue-generating months. With their regular optimisations and continuous monitoring, our festive product pages and 
blogs were able to acquire top positions among competitors in the Google SERPs during the festive season. We are excited to collaborate with them further in the future.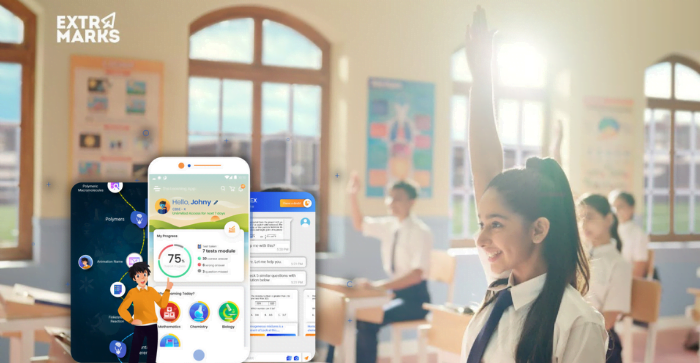 Divya Sharma
Assistant Manager - Marketing at Extramarks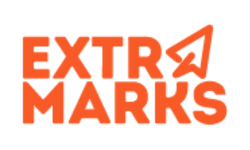 Working with Infidigit for SEO & ASO has been an absolute pleasure. Their team is knowledgeable, professional, and always willing to go above and beyond to ensure our needs are met. I have seen a significant increase in
traffic and conversions since partnering with them. That's why I highly recommend Infidigit to anyone looking to improve their online presence and drive business growth.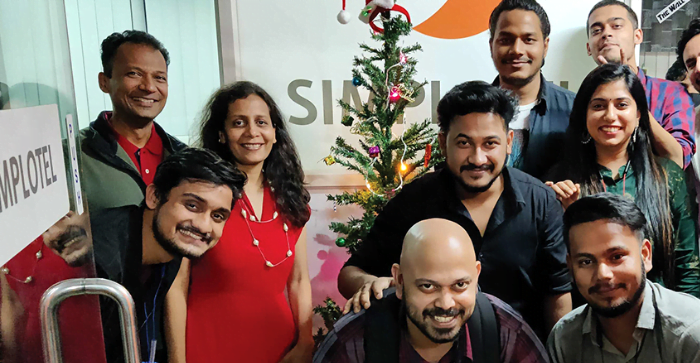 Royston Franklin Dias
Marketing Manager, at Simplotel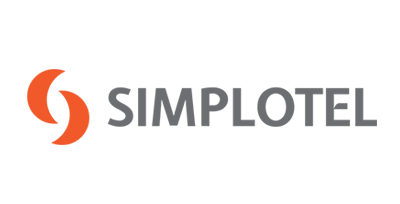 We are incredibly grateful for Infidigit's exceptional SEO services. With their expert guidance, the SERP visibility in the US region for our Non-Brand Keywords has increased within a short period, leading to significant growth in organic traffic and business. Thank you for being an invaluable partner in our success journey.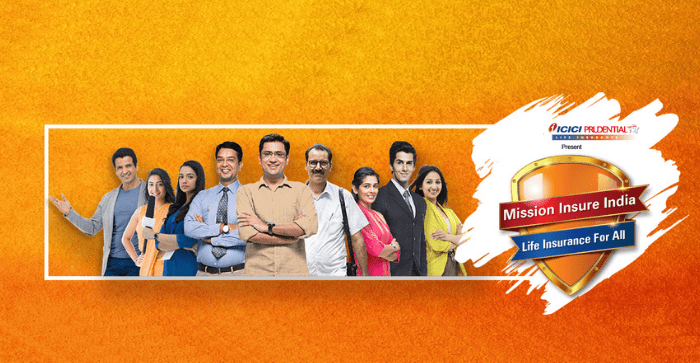 Manish Dubey
CMO, ICICI Prudential Life Insurance Company Limited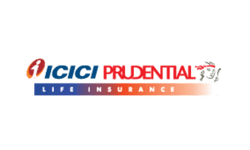 SEO is one of the channels I prefer for customer acquisition. With years of trust between us, we entrusted Infidigit with the responsibility of reducing our organic cost per lead for Retirement and Annuity plans. Thanks to Infidigit, our team generated a multifold increase in organic leads & sessions in one year.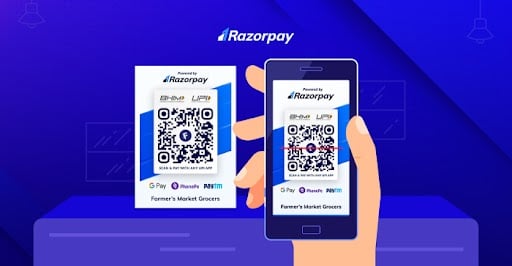 Giri Sandeep
Associate Manager - SEO at Razorpay
It was fantastic working with Infidigit on SEO! They did an excellent job optimizing our website in two phases: On-page and technical SEO. Collecting data and spotting patterns on a big site can be tough, but the Infidigit team handled it beautifully. They dedicated good resources to the project, which made a real difference.