Turn Organic Search into your best performing channel
First Month Activities
SEO Professional Audit
Initial Setup & Analysis
Search Console - Setup & Review
Google Analytics - Setup & Review
Keyword To URL Mapping
Baseline Ranking Setup
Baseline Organic Search Report Setup
Competitor Analysis
Google Penalty Check
Optimization activities from second month
Ecommerce SEO
Product Image Optimization
Product Page Schema Markups
Optimization of Ecommerce Category Pages
Rich Snippets Optimization
SEO Optimization of Brand-related Pages
Product Page Titles & Meta Descriptions
Product Page Optimization Suggestions
Ratings/Review Schema integration
Pagination Recommendations
Filtered/URL Parameters Handling
Out-of-stock Product Page Handling
Shopping Cart Funnel Analysis and Recommendations
Conversion Tracking Setup in Google Analytics
Google Analytics Goal Conversion Setup Suggestions
Assistance for setting up Enhanced Ecommerce Tracking Code
Technical SEO
Technical Audit Tracker Creation & Periodic Review
Support For SEO Audit Implementation
Robots.txt Creation & Optimization
XML Sitemap Creation & Submission
Structured Data Markup Recommendation & Review
Suggestions to improve Page Speed & Core Web Vitals Scores
Custom 404 Page Review & Recommendation
Mobile Friendly Test Review & Recommendation
SSL Check
Site Architecture Audit
Ongoing detailed SEO Audit & Recommendations
Recommendations for improving Crawling, Indexing & Rendering
Hreflang Implementation
On-page SEO
Title Tags Optimization
Meta Description Optimization
Header Tags Optimization
URL Structure Recommendation & Review
Duplicate Content Analysis
Canonical Recommendations
Image Optimization
Video Optimization
HTML Sitemap Review & Recommendation
Footer Links Review & Recommendation (If Any)
Internal Links Recommendation
External Links Review & Recommendation Frequency
Existing Pages: Content Recommendation
New Pages: Content Recommendations (Blog/Services/Product)
Links Optimization
Link Redirect Checks
Disavow File Review & Recommendation (If Required)
Video, Presentations & Infographic submissions
Backlink Audit
Article Submission
Q&A Posting
Youtube Optimization
Existing Video Optimization
No. of Videos to be optimized per month
Video Title, Description & Thumbnail Recommendations
Video Cards and End Screen Suggestions
New Video Suggestions
Reporting
Keywords Ranking Report (Upto)
Competitors' Rank Tracking (Upto)
Organic Search Market Share Report
Search Console Impressions And Clicks Reporting
Google Analytics Sessions Report
User Experience Report (Page Load Time, Bounce Rate, Etc.)
Backlink Report
Core Web Vitals Report
SEO Scorecard
Customised KPIs Reporting
Analysis via SEMrush, Ahrefs & Moz
Channel-wise Traffic Bi-furcation report
Audience Demographic Report
Ecommerce Conversion Rate Report
Cost Per Acquisition & Return on Investment (ROI) Report
Report Frequency
Want more? Get a custom plan.
Want more? Get a custom plan.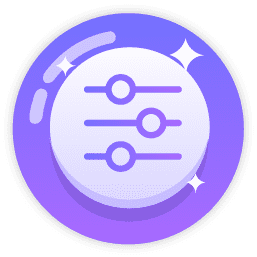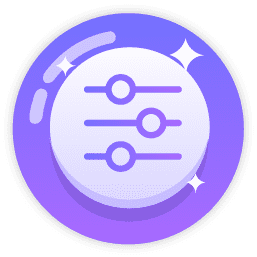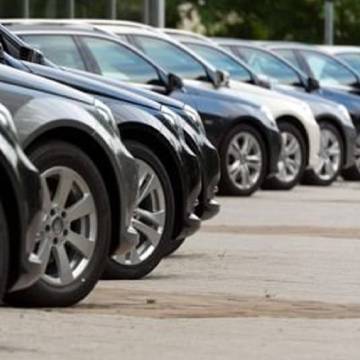 How Spinny Increased Non-Brand Clicks By 169% Via SEO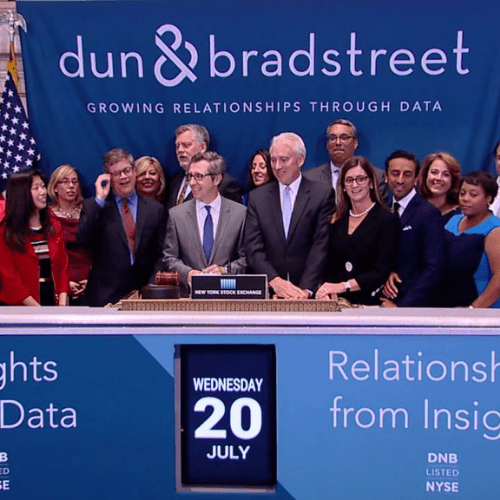 Dun & Bradstreet garnered 156% lift in organic sessions in 5 months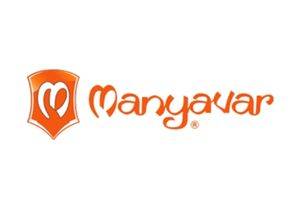 How Infidigit helped Manyavar to achieve rank for competitive keywords & increased ranking by 55% in just 3 months
Since SEO was an unexplored area for us till Jan 2021, we trusted Infidigit's SEO team to fulfil our requirements and formulate an action plan. Within 11 months, we observed an improvement in non-brand clicks by 169% and organic users by 131% with more than 800 keywords ranking in the top 10 positions. As a result, our overall organic numbers improved. With that said, we hope to achieve similar milestones in the future.
Rubi Gupta
AVP Marketing & Growth at Spinny
The Infidigit SEO team has been a fantastic asset to our online marketing strategy. They've met our organic traffic and user goals since they've worked on our site and have got multiple keywords up to the first page in a short span of time
Nayna Bannerjee
Head of Marketing & Communication at Dun & Bradstreet
Team Infidigit helped us with the correct optimization required for our website as per the current SEO trends. Their data-driven approach towards SEO boosted our organic rankings in the Top 1 Position by multiple times within six months. With the help of their custom-built strategy, Infidigit was able to overachieve organic session targets.
Arghyadeep Ray
Manager | E-Commerce at Manyavar
SEO Packages to Improve Website Traffic and Revenue
The tremendous increase in smartphone penetration at a global level, along with the availability of low-cost Internet has significantly altered consumer purchasing behavior. Everything is done online, be it analyzing products, making purchase decisions based on reviews, or comparing products. In such times, investing in a compelling website and hiring a competent digital marketing team is no longer a nice-to-have. It is essential.
Nowadays, companies that are not visible on the Internet are unable to increase revenue. To assist such businesses with search engine optimization (SEO), digital marketing agencies provide a variety of SEO plans and packages. These packages focus on various parameters that search engines such as Google consider when ranking any website at the top of the search results. You can choose a monthly or yearly subscription based on your needs and budget.
As an experienced player in the market, Infidigit has a lot of expertise to offer to its clients. Our packages, which are comprehensive, effective, and affordable, include:
Competitor Analysis

Site Audits

Keyword Research

Content Optimization

Content Creation

Content Marketing

Link Building

Performance Tracking 

Monthly Reports
Frequently Asked Questions (FAQs)
When it comes to SEO and its implementation, every client has specific goals and outcomes in mind. At Infidigit, we understand this and customize our SEO packages based on our client's business objectives. For example, if a business needs only 150 keywords to be optimized, they can choose the Lite package. Clients who need more keywords to be optimized, can pick either the Pro or the Standard package. Each package contains a set of features that will be implemented by Infidigit's SEO team.
Done right, SEO can really help your business take off. SEO services can help increase brand recognition and sales online by targeting a global audience. Here are some more benefits of employing a proper SEO strategy:


SEO strictly adheres to search engine guidelines, which leads to organic visibility and drives more traffic to your website without the use of paid campaigns. Because SEO targets niche segments, the chances of your business reaching its intended audience increase manifold.




SEO provides you with qualified leads that are more likely to convert into buyers.A properly implemented SEO strategy can yield some impressive ROI.

SEO helps improve the credibility of your website. A big part of a well defined SEO strategy is to obtain links from reputable sources, such as industry leaders or media outlets. Backlinks from authoritative sources raise the domain score of your website.
What do your SEO plans include?
Infidigit has experience and expertise in all three aspects of SEO. Regardless of the type of SEO plan you select, we offer on-page, off-page, and technical SEO services at reasonable prices.
On-page SEO focuses on the elements that make up your website. Here, we identify relevant keywords and place them across pillar pages and at multiple places in the content. We identify content gaps and fill the missing sections with useful, relevant content. We optimize title tags, meta descriptions, slugs, URL structures, and alt image tags.
Off-page SEO deals with elements outside of your site that you do not have complete control over. As part of our off-page SEO services, we begin distributing your on-page content in various formats across platforms to raise brand awareness and familiarize people with your industry trend. We reach out to media outlets and industry influencers to promote your brand and acquire links.
Our technical SEO services assist in making your website user-friendly. 
Why do I need SEO packages?
Google processes around five billion search requests per day. About 25% of users who conduct these searches click the first organic result that appears on the first page of the search engine results page (SERP). According to this figure, if you are at the top of Google search results, and the keyword for which you are ranked is searched one lakh times per month, your site can receive 25,000 clicks per month. However, to appear at the top, you must work on over 200 factors that search engines consider when ranking a website. If you plan to work on these technical aspects all by yourself, you will encounter numerous difficulties and quickly recognize the need for a customized SEO package to achieve your goals.
How does Infidigit's SEO package plans differ from others?
At Infidigit, our SEO package is tailored to suit your specific business needs. Before accepting your project, we first learn about your industry, competitors, and goals. Based on this information, we develop a distinct SEO strategy. We also look at data to see what is trending in your industry. 
Infidigit has a proven track record of managing projects across multiple industries and delivering promising results. All of this is possible because of our customized package, reliable communication, and the best-suited SEO team that we assign to each project.
Does your SEO package include an SEO audit?
Yes, our package includes site audits. Auditing is critical to identify the obstacles and hindrances in your SEO strategy. At Infidigit, when we take on a project, we conduct a thorough site audit to identify the technical and fundamental flaws in your website. During the audit process, we look for duplicate content, multiple website URLs, HTML coding errors, poorly optimized visuals, and other issues. 
Search engines consistently make changes to their algorithm. The majority of these changes are either customer-centric or pertain to technical aspects of your website. Your site's performance will deteriorate if you do not make changes to your site in response to the algorithm update. A systematic audit informs our clients about which parameters are Google-compliant and which are not.
Does your package include a dedicated Account Manager?
Because SEO requires a significant amount of effort due to the complexities involved, it is critical to have a dedicated SEO manager. In addition to a team of SEO experts, Infidgit provides you with a dedicated account manager, also known as a project manager. The project manager is in charge of informing you of even the smallest bit of progress that your website makes in terms of performance as well as any minor changes that an SEO team makes to your site to improve performance.
The project manager acts as a liaison between you, the SEO team, and the content team at Infidigit, all of whom are working on your project. The manager will also assist you in understanding the performance tracking report and the site audit report to ensure that you are fully aware and updated of how your project is being managed.
What features do you exclude from your SEO packages?
At Infidigit, we have meticulously designed our packages such that they deliver the best results. Here are some of the things that we meticulously avoid: 
Black hat strategies: We steer clear from using black hat SEO strategies, such as assisting our clients in earning links through a private blog network (PBN) to achieve quick results.
Outdated SEO practices: You will not find any outdated SEO practices in our services or packages. As industry experts, we review packages to ensure that tools, strategies and practices that are irrelevant, inefficient, and result averse are excluded.
Shortcuts: We do not believe in shortcuts. It is easy to identify the similarities between the problems businesses face and offer similar solutions to all. but every industry and every company is unique. Therefore, the SEO services offered to you must be unique. We refrain from including strategies that are not tailored to your specific needs and expectations.