Organic Sessions
1.8 Billion+

#1 Ranking Keyword
40,000+


Organic Sessions
1.8 Billion+

#1 Ranking Keyword
40,000+

Website Development Service
A website plays a crucial role in digital marketing. It represents your brand and is a key tool to convert users into customers. If your website does not appeal to users, they may choose your competitors over you. Hence, it is paramount to hire professional website development services so that your site makes an impactful online presence and aids in your business growth.

With Infidigit as your website development company, you can harness the true power of your website to boost your online presence. Our expertise in website design and development is feature-packed, and high-performance that can transform your brand's entire face.

Nidhi Gupta
Marketing Assistant at Tata Consumer Products
"Their website designing skills are top-tier, and they were able to create a stunning and user-friendly website that perfectly captured our brand identity. The design process was smooth, and they were always open to incorporating our feedback, ensuring we got exactly what we envisioned."
+156% Organic Sessions     +188% Organic Revenue      +186% Organic Clicks
+156% Organic Sessions
+188% Organic Revenue
+186% Organic Clicks
Website Development Services Offered by Infidigit
Here's a list of website development services offered by Infidigit:
1. WordPress development services
Are you in the quest for robust WordPress development services? Look no further! With Infidigit as your website development agency, you can avail of extraordinary WordPress development services. Our experts tailor unique solutions that can make your web journey seamless and refined.
2. Shopify development services
Connect with us if you want to shift your ecommerce business to the online space with Shopify. Our experts can unleash the full potential of the Shopify ecommerce platform to make your brand stand out. Our Shopify development services are backed by professionals who are skilled in Shopify development, design, and marketing skills.
3. Website design service
As a business owner, it is essential your website has a responsive design that appeals to both users and search engines. So, if you are looking for the best website design services to take your brand image to the next level, Infidigit is there to help. Our website design services ensure your site's design and navigation are at their best and offer a unique experience to users. With our skills and expertise in website design services, you can achieve higher search rankings, traffic, and conversions.
4. Website maintenance services
Website maintenance is crucial to achieving your online goals in the long run. It involves tasks like updating content, monitoring web traffic, ensuring website security, and more. With our years of expertise and innovative work approach, Infidigit can help keep your website running efficiently. Whether you are a start-up, a small business, or an enterprise, Infidigit's website maintenance services are tailored to meet various business sizes to offer a quick and seamless online experience.
5. Custom website development
In today's highly competitive digital landscape, having a unique website is essential to stand out and gain a competitive edge over others. With Infidigit as your website development agency, you can avail of highly customized website development solutions that suit your brand goals, products, or services.
6. UI/UX design service
Users lie at the core of our website development services. Our skilled team of experts strives to create an enjoyable, appealing, and unique experience that users love. We offer customized UI/UX design services like user research and analysis, UX design, customer journey mapping, user testing, mobile responsive design, and more.
Why Choose Infidigit for Website Development
Infidigit's website development services are know to deliver the best results to each of our clients. We make sure your site is well-optimized for search engines and drives quality traffic. Our team of experts thoroughly analyzes and understands your business, niche, and unique objectives. It then aligns your website's entire aspects with your business goals so that you achieve the best outcomes. We deploy the latest tools and techniques and go beyond for the success of your business's digital growth. Some more reasons why you should choose Infidigit as your website development company are as follows: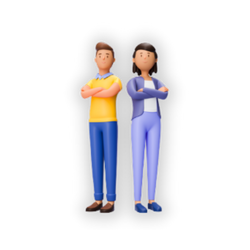 Experienced Team
Infidigit is home to an experienced team of dynamic professionals, crafting innovative, user-centric web solutions. Our expertise ensures beautiful, responsive designs that enhance your online presence and engage users effectively.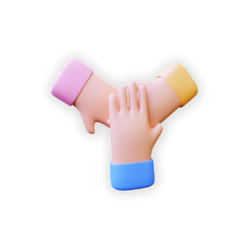 Transparency and Communication
Transparency and effective communication define our approach, allowing clients insights into project progress and timelines. Post-launch support ensures everything runs smoothly. We listen attentively, providing tangible results.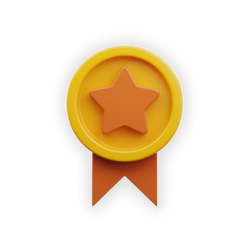 USP of SEO Service
What sets us apart from the rest is our data-driven SEO practice. We review the site architecture, and check for all the technical SEO aspects to create a more user friendly website. Infidigit also ensures to use the best SEO practices like keyword research, following market trends and create an SEO strategy that can help in ranking on top of search engines.
Full Stack Development
Infidigit offers full-stack expertise, encompassing front-end and back-end development, ensuring seamless and comprehensive web solutions. Our experienced team is committed to industry best practices, guaranteeing technical excellence and creative ingenuity for an enhanced online presence.
Are you looking for the best website development services? We are a renowned company that offers one of the best website development solutions out there. Our approach to digital marketing helps brands achieve their desired goals through research-driven tactics. What makes us stand out from other website development companies is that we provide highly customized solutions that align best with your business goals. Here's more to what makes us different:
1. Discovery and planning
Our website development journey begins with understanding your project requirements. Our website development experts gather preliminary information and create a plan that determines further course of action. In this phase, we strive to understand your website's purpose, the goals you want to achieve, and the audience you want to target. Gathering all the relevant information makes it easier to devise the best strategy for future project management. Based on the project details, we define the scope of the project and lay vital details like website features, budget, timeline, and tasks to define.
2. Design and Development
Design and development is one of the most essential steps in a website development process. This is where your website takes its shape and form. All its visual elements like photos, videos, and images are developed at this stage. Our team of skilled web expert designers dive into your project details to bring ideas to life. They keep in mind your target users and business goals while working on a design that appeals to users and search engines. A website layout is carefully crafted that contains colors, images, and logos and gives an understanding of the product. We ensure your website design is highly professional, responsive, and user-friendly. No matter the size of your business, Infidigit has the experience and tools to ensure your goals are not only achieved but exceeded.
3. Testing and Quality Assurance
Testing your website for end-user scenarios is a critical step in website development. With users having shorter attention spans, any site anomaly in their online expedition can lead to higher bounce rates. Hence, testing a website for quality assurance is essential. We at Infidigit work diligently to make your site flawless in every aspect. For us, testing and quality assurance is a routine part of the website development process. Our experts carry out functionality testing, usability testing, compatibility testing, responsive testing, etc. to ensure a high-quality user experience.
FAQ's on Website Development Service
What sets Infidigit apart from other website development agencies?
We know that every business is unique in itself and requires unique solutions to the problems and competition. Hence, we first conduct research to define the optimal technology stack for each of our clients. This approach helps us understand what the client needs and enables us to adapt agile methodologies that can provide the best-suited solution.
How long does it take to develop a website with Infidigit?
Each project and client will have their own technology stack. This depends on the project's intricacies and requirements. Since each project is different, the timeline cannot be predefined without understanding the nuances of the project.
Can you integrate third-party tools or platforms into the website?
Yes, we can integrate various third-party tools and platforms into a website to simplify the growth of your online business. We have experts who can help you with website integrations. Third-party integration allows you to enhance offerings to users, simplify processes, add customizations, save time, and ensure compatibility.
Do you offer ongoing website maintenance and support?
We know the importance of the post-launch period. Hence we provide ongoing website maintenance and support services. Our experts ensure that your site is running efficiently at all times and meets user needs by identifying and fixing issues at the right time.
We recognize the unique needs and goals of your business and tailor website development services to deliver tangible outcomes. We are eager to work with you and bring creative ideas to life. You can talk to our experts who will help you find the best solution. So, feel free to consult us and get a quote for your project.