SEO Audit Services For your website
Seeking the best SEO audit services for your website? If the answer is yes, then your quest ends here at Infidigit. You can now find the best SEO audit services to get your website in the best possible shape by fixing any optimization errors. Simply choose Infidigit to get an extensive SEO audit done, which includes a 270-pointer technical SEO checklist for your website.
As an SEO audit company, we will be customizing your audit on the basis of your industry and other variables. Our professional website audit services include examining your website architecture and code while also studying the URL structure. We will also look at factors like the page load time and web page code along with the sitemap and robots.txt file. This will ensure that your web pages are suitably ranked on search engines.
Some of the general aspects covered under SEO audit services include On-Page SEO Audit, Content SEO Audit, Technical SEO Audit Services, Architecture and Code Review, and Google Penalty Identification Audit, to name a few. While the website has to tap the right Open Graph, meta tags and schemas, it should also have proper image tags. We study all such important aspects before suggesting any site improvements.
On-page audits verify whether your web pages are optimized with regard to aspects like content quality, website structure, website design and responsiveness. On-page SEO can be divided into two broad categories: on-page SEO audit, including analysis of keyword density, canonicals, redirects, content, title and meta data, URL structure, etc. and technical SEO audit, including analysis of website structure, AMP, PWA, structured data, crawl stats, sitemap and robots.txt etc.
Infidigit's excellent website SEO audit services will help you fix current site issues while optimizing it and driving higher rankings on search engines.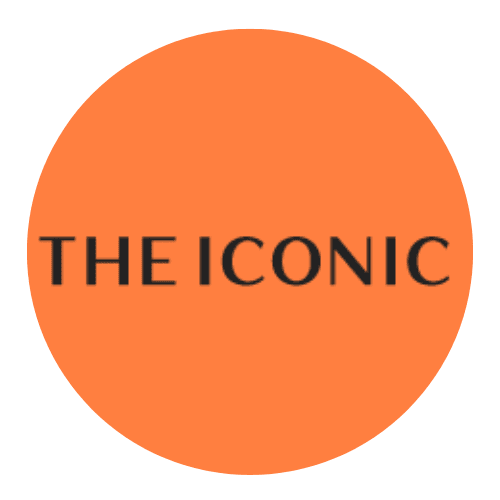 THE ICONIC
Fashion E-commerce
"Given such a complex requisite, we believe Infidigit has done splendid job for our website. 5 stars to the Infidigit SE0 team for their continuous efforts. Were extremely happy with the results, and we hope to see more from our collaboration."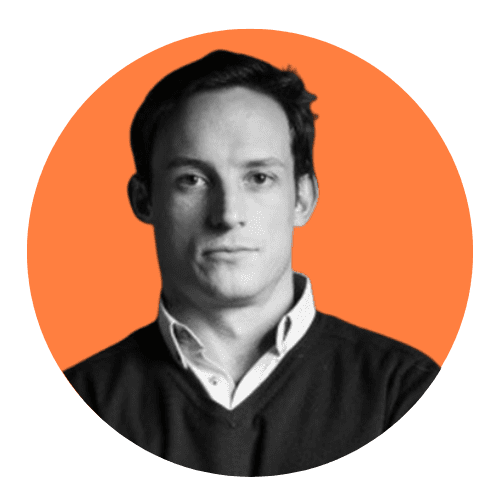 Luke Jedeikin
Co-CEO / CMO at Superbalist
"Infidigit helped us with identifying and correcting the challenges faced with merging two established websites. Their technical SEO knowledge helped in ensuring that the right SEO tasks were prioritised and implemented, which in turn resulted in us expediting and increase in organic visits to superbalist.com website. Their data-driven approach to SEO & focus on improving ROI for their clients makes them the SEO team I recommend.
Why Choose Infidigit as SEO Audit Service Provider?
Struggling to improve organic traffic figures for your website? We at Infidigit can help you conduct a complete SEO Audit of your site to boost organic traffic. Our website SEO Audit Services includes 270 pointers checklist and a detailed SEO Audit Report.
Though our SEO Audit Service is customised based on your industry, here are some of the major aspects we cover while doing SEO Audit:
Technical SEO Audit
On-Page SEO Audit
Off-Page SEO Audit
Architecture and Code Review
Content SEO Audit
Factors Considered While Conducting Website Audits
SEO audit is done to analyze the performance of a website in comparison with the best practices. The purpose is to find out the issues which may affect the performance of the organic search.
1. Competitor Research Audit
Competitor Analysis helps us to understand SEO practices of your competitor
Competitor Research Audit is an extensive and thorough investigation of your competitors' website. It is a detailed analysis to provide suggestions for the improvement of your website.
An SEO audit company analyses the existing SEO strategies implemented on your competitors' website. Based on the findings, it recommends the appropriate strategies which will improve your website's performance with better results and higher position in search rankings.
2. Architecture Audit
Through an in-depth architecture audit, we discover the underlying potential of your website.
The Architecture Audit performs an in-depth analysis of the structure and architecture of your website, including the web page code being used. The optimal architecture of your website helps users to navigate through the website with ease while performing their tasks efficiently.
The website SEO audit services figures out the best layout for your website. This includes a compact menu, efficient internal linking, better-organised content hierarchy by identifying the gaps in the content, and so on. This will uncover the potential of your website by performing a platform review of the same.
3. Technical Website Audit
We audit the technical pointers such as sitemap, robots.txt, crawl performance
A Technical Website Audit is aimed to identify the different programming and technical issues on your website, which might be the reason behind its poor performance.
An ecommerce SEO services will audit and address some of the basic but important technical issues like the right installation of SSL, presence of any missing pages and so on.
The website SEO audit services will look into crawl stats, perform an XML sitemap review and robots.txt review for the web crawlers to crawl your website efficiently. Infidigit's SEO services suggest the addition of 301 redirects in an Http to https migration and ensure that the right schema and markup is implemented.
The On-Page Optimization Audit will review and recommend how best to optimize the content on your website for the search engines to discover and rank it higher.
The website audit service analyses the highest traffic-generating keywords, and a list of additional keywords you should aim for. SEO audit services will also check if there are similar or missing title tags and meta descriptions.
It provides recommendation on better internal and inbound linking, easy navigation and canonicals. It optimises a clean URL that reflects the content on the website and ensures that the pictures are tagged.  
5. Content Quality Audit
We audit the content present on your website and provide suggestions
The SEO agency will examine the quality of the content on your website. Your website content should be original, informative, interesting and easy to read. The quality of content affects user experience and your website's ranking. The SEO audit services will perform the below tasks:
Identify and recommend if and how you might need to change your content strategies. 
Suggest if you need to add or remove any specific content.
Compare your content with your competitor's, and address the differences in both quantity and quality. 
It will also fish out the duplicate content including meta tags if any, as it negatively impacts the performance of your website.
6. Site Speed Audit
Site speed is now on of the essential Google ranking factor
Site Speed, in SEO audit services, refers to the time it takes for your website or a page on your website to load after clicking on the link. Site speed affects the ranking of a website. 
Ideally, the time taken for a page to load should be less than 3 seconds. The Site Speed audit looks into these issues. The SEO audit company analyses and addresses the issues which might be slowing down your site speed.
Moreover, this will also give you suggestions on how to improve the site speed for both mobile and desktop where the bandwidths are different.
7. User Experience Audit
User Experience is an essential audit to understand the loopholes on the webpage
User experience is one of the most important parameters that will impact your website's ranking on the SERPs. With the help of Google Analytics, the SEO audit services will check both User Interface and User Experience on the site. It will also analyse the bounce rate and the average time spent by the user on your website. 
Bounce rate refers to the percentage of users who leave your website after visiting only a particular page instead of continuing to visit other pages within the same website.
The lesser the bounce rate, the better it is of the ranking of the website. The longer the average time spent by users on your site, the higher your website's performance. Better user experience leads to higher conversions, which ultimately leads to an increase in sales and revenue.
8. Image and Video Optimization Audit
Optimized image & video reduces page load time and ranks on SERPs
Images and videos have now become a crucial part of digital marketing services. The Image and Video Optimization Audit makes sure that your website is optimally using these SEO trends.
SEO audit services evaluate the image size and also provide suggestions and recommendations for both image and video optimization. For search engine crawlers to discover your content, the images and videos should be marked and given proper alt tags. The Keywords should appear several times in the title and descriptions of the videos. 
9. Off-Page Optimization Audit
We audit your off page activities and provide suggestions to avoid any Google penalty.
Off-Page factors are the major part of the search engines' algorithms. Off-Page Optimization Audit looks into the linking strategies on your website which help in search engine optimization.
It looks into the backlink type, whether these backlinks are relevant to your website or not, the number of links being used and if they are optimally placed.
Post analysis of the linking strategy,  SEO audit services will then provide a recommendation on how to get the best backlink to authority websites. They also disavow the unnatural links which hold back your website's rankings and review backlinking domains.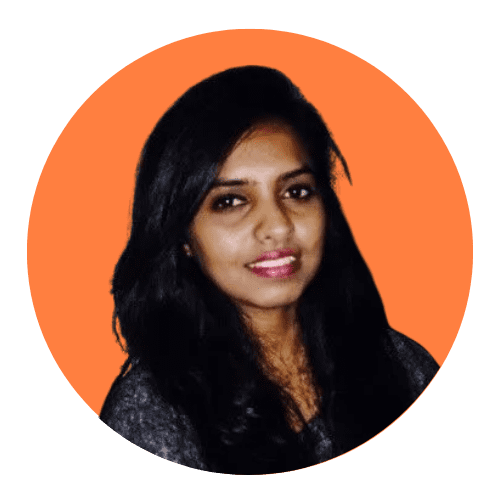 Shilpa Shrotriya
Assistant Manager - Digital Marketing at Jaipur Rugs
I was impressed with the detailed audit report received from Infidigit's team. They completed a comprehensive audit with 100+ points. The audit consisted of a few growth hacking ideas, which proved to be effective in realigning our team. With that said, we look forward to achieving similar milestones with the Infidigit team.
Standard

Get Proposal

Content Audit

Hidden content check

Hidden content detection and removal enhance user experience and search engine visibility.

Identifying "thin" pages

Identification and addressing of thin or low-quality content ensure value for users and search engines.

Identifying duplicated pages

Resolution of duplicate content issues boosts visibility of unique and relevant content while avoiding penalties.

Indentifying under-optimized landing pages

Identification of pages lacking keyword optimization, meta tags, and on-page elements, along with improvement suggestions.

Indentifying pages with low click through rates

Suggestions for optimizing low CTR pages to attract organic traffic and enhance visibility.

Robots.txt Configuration Audit

Robots.txt file check

Proper configuration of robots.txt enables search engines to crawl and index desired pages on your website.

Checking XML sitemap declaration in Robots.txt

Declaration of XML sitemap in robots.txt ensures seamless website crawling and indexing by search engines.

Identifying Errors in robots.txt file

Effective control of search engine access by identifying and resolving errors in the robots.txt file.

Identifying pages that should be blocked using robots.txt

Identification and resolution of errors or syntax issues in the robots.txt file for better search engine control.

Checking whether robots.txt file is uploaded in the correct directory

Uploading the file to the correct server location allows search engines to access and follow its instructions.

Checking whether records are grouped improperly

Reviewing and categorizing records to provide clear instructions for search engine bots.

Auditing & Recommending relevant Wildcards

Assessing wildcard directives and recommending optimal usage to regulate specific areas of the website.

Differentiate pages that require noindex tag/ should be blocked in robots.txt

Identification of 'noindex' pages and blocking them in robots.txt if necessary to safeguard against search engine crawling.

XML & HTML Sitemap Audit

Sitemap.xml check

Checking whether XML Sitemap is submitted to Google or Bing

Submission of XML sitemap to Google and Bing ensures indexing and visibility of website pages.

Identifying Errors in XML sitemap

Identification and rectification of errors or issues within the XML sitemap that may hinder search engine crawling and indexing.

Finding non-200 pages in sitemap

Detection of non-200 status code pages in the XML sitemap reveals concerns related to crawlability and accessibility.

Finding non-canonical URLs in sitemap

Uncovering non-canonical URLs in the XML sitemap helps prevent duplicate content indexing.

Finding PPC pages in sitemap

Exclusion of PPC landing pages from the XML sitemap improves indexing and relevancy.

Checking XML Sitemap size

Evaluation of the size of the XML sitemap to ensure compliance with search engine guidelines and optimize crawling efficiency.

Checking whether blocked pages are declared in sitemap

Ensuring an accurate XML sitemap to prevent indexing of sensitive or unnecessary content.

Checking whether orphaned pages are declared in sitemap

Discovery of orphaned pages in the XML sitemap ensures their inclusion by search engines, identifying pages not linked from others.

Recommendation for Specialty Sitemaps

Enhancement of content visibility through specialized sitemaps, such as video and image sitemaps, along with indexing suggestions.

Recommending categorized structure for XML Sitemap

Optimization of XML sitemap with structured categorization for better organization and management.

Structured Data/Schema Markup Audit

Checking existing Structured Data on pages (JSON-LD, Microdata & RDFa)

The presence and accuracy of structured data markup (such as JSON-LD, Microdata, and RDFa) on your website's pages can be assessed to enhance search engine understanding.

Identifying errors in Structured Data

Errors in the implementation of structured data can be identified and fixed to ensure error-free schema markup.

Structured markup isn't resulting in rich snippets

The impact of structured data on search results can be evaluated, and recommendations for improvement can be provided.

Identifying pages that require structured data

Pages or content that can benefit from structured data implementation can be identified, resulting in enhanced search engine visibility.

Recommending Schemas that need to be added on pages

Recommendations can be made regarding schemas and structured data to improve search engine comprehension of your pages.

Image/Video SEO Audit

Collating list of large images

Identifying and compiling a list of large images can help optimize website performance.

Finding images with no or irrelevant ALT text

Optimizing images by providing ALT text or updating irrelevant ALT text improves search engine understanding.

Image sitemap check

Ensuring the completeness and accuracy of the image sitemap facilitates search engine crawling and indexing.

Checking visibility for image search

Optimizing image metadata and relevance enhances the visibility of images in image search results.

Creation of Image sitemap

Creating an image sitemap improves the discoverability of images by search engines.

Checking whether images are served through a CDN

Verifying if images are served through a Content Delivery Network (CDN) improves loading speed and performance.

Video sitemap check

Checking the video sitemap for proper indexing and inclusion of video content in search results.

Checking markup for videos

Reviewing video markup for proper implementation and compatibility with search engines.

Identifying whether video pages lack text

Identifying video pages lacking text content and considering the addition of relevant text improves SEO performance.

Creation Video sitemap

Creating a video sitemap enhances the indexing and visibility of video content by search engines.

Titles & Meta Description Audit

Pages with missing titles

Improving the optimization of page titles enhances search engine visibility.

Pages with long titles

Improving the optimization of page titles enhances search engine visibility.

Pages with short titles

Improving the optimization of page titles enhances search engine visibility.

Pages with missing meta descriptions

Enhancing the optimization of meta descriptions improves search engine visibility.

Pages with long meta descriptions

Enhancing the optimization of meta descriptions improves search engine visibility.

Pages with short meta descriptions

Enhancing the optimization of meta descriptions improves search engine visibility.

Duplicate page titles

Eliminating duplicate page titles ensures uniqueness and clarity.

Odd capitalizations in titles

Ensuring consistent capitalization in titles for a cohesive presentation.

Odd capitalizations in descriptions

Ensuring consistent capitalization in descriptions for a cohesive presentation.

Pages with non-descriptive titles

Enhancing the relevance and click-through rates of pages with non-descriptive titles.

Identifying whether descriptions have a powerful calls to action

Evaluating meta descriptions for compelling calls to action and messaging.

PageSpeed Audit

Checking Page load times of top landing pages

The performance of the website can be improved by measuring page load times for top landing pages.

Checking Page load times of money pages

Ensuring fast and efficient delivery of key content by assessing page load times for money pages.

Examining Page Caching mechanism

Enhancing website speed and reducing server load by examining the page caching mechanism.

Checking Page Size

Optimizing loading speed and overall website performance by checking page size.

Check whether code is using Gzip compression

Reducing file sizes and improving page load times through the utilization of Gzip compression.

Inline CSS check

Optimizing code and improving rendering speed through an inline CSS check.

Indetifying whether minification of JavaScript or CSS is required

Optimizing code efficiency and page load times by identifying the need for minification of JavaScript or CSS.

Identifying Core Web Vitals metrics for pages

Identifying areas for improvement in user experience by evaluating Core Web Vitals metrics for pages.

Indentifying HTTP requests

Reducing server load and improving page load times by identifying and optimizing HTTP requests.

Inline JavaScript check

Optimizing code and improving website performance through an inline JavaScript check.

URL/Folder Structure Audit

Auditing Canonical tags

An audit of Canonical tags is conducted to consolidate URLs correctly and prevent duplicate content issues.

Redirection checks for non www and .html pages

Checks are performed to ensure consistent redirection of non-www and .html pages, maintaining a uniform URL structure.

Checking URLs through both secure and non-secure protocols

The accessibility and indexing of URLs are verified through both secure and non-secure protocols.

Checking whether URLs resolve to a single case

URLs are ensured to resolve to a single case to avoid potential duplicate content and indexing challenges.

Checking if trailing slashes are resulting in duplicate content

Duplicate content concerns arising from trailing slashes are addressed to maintain a clean URL structure.

Checking if parameter URLs are resulting in duplicate content

Duplicate content problems caused by parameter URLs are identified and resolved to enhance SEO performance.

Auditing Page indexation

A comprehensive audit of page indexation is conducted to ensure that all relevant pages are appropriately indexed by search engines.

Mobile Friendliness Audit

Checking whether site elements are mobile-friendly

Enhancing the mobile user experience and improving SEO performance involves ensuring that site elements are mobile-friendly.

Checking Bounce rate of mobile visitors

Analyzing the bounce rate of mobile visitors helps identify potential issues and optimize user engagement.

JavaScript and/or CSS are blocked

Verifying if JavaScript and/or CSS are blocked ensures proper rendering and indexing by search engines.

Auditing Vary HTTP headers

Conducting an audit of Vary HTTP headers optimizes caching and improves website performance.

Auditing rel="alternate" and rel="canonical" tags

Auditing rel="alternate" and rel="canonical" tags ensures proper handling of mobile and desktop versions for better search engine performance.

Mobile sitemap check

Checking the mobile sitemap for completeness and accuracy facilitates search engine crawling and indexing.

Identifying mobile-only 404s

Identifying mobile-only 404 errors ensures a seamless user experience on mobile devices.

Identifying whether interstitials on mobile disrupt mobile browsing

Evaluating interstitials on mobile prevents disruptions in mobile browsing and improves overall usability.

Identifying irrelevant cross links

Identifying and eliminating irrelevant cross-links enhances user navigation and SEO relevance.

Auditing mobile site for unusual breakpoints

Auditing the mobile site for unusual breakpoints ensures consistent design and functionality.

Checking whether mobile app content is indexed correctly

Verifying the correct indexing of mobile app content improves visibility in mobile search results.

Checking zoom functionality on mobile

Checking the zoom functionality on mobile devices ensures an optimal user experience and accessibility.

Checking disparity between desktop and mobile version

Identifying and addressing any disparities between the desktop and mobile versions of the website is important for consistency.

Checking for Navigation Mismatch on Mobile and Desktop

Checking for navigation mismatches between mobile and desktop versions maintains a consistent user journey.

Checking for Content Mismatch on Mobile and Desktop

Identifying and addressing content mismatches between mobile and desktop versions improves the user experience and SEO consistency.

Rendering Techniques and Suggestions

Identify multiple templates on the website and checking crawl issues

To enhance SEO performance, it is important to identify multiple templates on the website and address crawl issues.

Identify Index Bloat Issues

Internal Site search pages getting indexed

Preventing duplicate content issues involves excluding internal site search pages from being indexed.

Staging site / any other version of the website indexed

It is crucial to ensure that staging sites or alternate versions of the website are not indexed by search engines.

Unnecessary/Irrerelavant pages geting indexed

Improving website relevance can be achieved by eliminating unnecessary or irrelevant pages from being indexed.

Footer Audit & Recommendation

An audit of the footer should be conducted to identify optimization opportunities and provide recommendations.

Internal Linking Structure Audit & Recommendaton

Evaluating the internal linking structure and offering recommendations for improvement can contribute to better SEO performance.

Redirection Checks

Checking and optimizing redirections is essential to maintain proper website flow and prevent broken links.

Top Navigation & Breadcrumbs Audit & Recommendation

The top navigation and breadcrumbs should be audited for usability, and recommendations for improvement should be provided.

In-depth Backlink Profile Audit

Conducting an in-depth analysis of the backlink profile can help identify areas for improvement in SEO.

Checking Implementation of Tracking Codes

Verifying the proper implementation of tracking codes ensures accurate data collection and analysis.

Pagination/Infinite Scroll Audit

Auditing pagination and infinite scroll functionality is important for better user experience and indexability.

HTTPS Check & Server-level Configuration Audit

A thorough check of HTTPS implementation and server-level configurations is necessary for security and SEO compliance.

Accelerated Mobile Pages (AMP) & Progressive Web Apps (PWA) Audit

Optimizing Accelerated Mobile Pages (AMP) and Progressive Web Apps (PWA) can enhance mobile performance.

Detailed Recommendation for improving Core Web Vitals metrics

Providing detailed recommendations for improving Core Web Vitals metrics, with a focus on speed and user experience, is essential.

Site Architecture Audit

Conducting a comprehensive site architecture audit and suggesting improvements can improve crawlability and indexability.

Crawl Rate Optimization Audit

Optimizing the crawl rate ensures that search engines can efficiently access and index website content.

DOM Structure Audit

An audit of the DOM structure should be performed to identify optimizations for efficient rendering and better performance.

Reports Included

SEO Scorecard

SEO scorecard is generated to assess website performance and identify areas for improvement.

In-depth Backlink Audit Report

An in-depth backlink audit report is provided to analyze the quality and quantity of backlinks.

Audit Report Version

The audit report version outlines SEO findings and recommendations for optimization.

Spreadsheet + Document Version

SEO Strategic recommendations

Strategic recommendations are offered to improve SEO performance and organic visibility.

4 Points

Audit implementation explanation

A detailed explanation of the audit implementation process and its impact on SEO is provided.

8 hours

Time Duration

Receive report in 45 Days

Note: Additional Audit explanation support for engineering team can be provided at additonal cost

$500 for 15 hours (Min 1 hour duration meetings) To be utilized in two months
Content Audit
Hidden content check
Identifying "thin" pages
Identifying duplicated pages
Indentifying under-optimized landing pages
Indentifying pages with low click through rates
Robots.txt Configuration Audit
Robots.txt file check
Checking XML sitemap declaration in Robots.txt
Identifying Errors in robots.txt file
Identifying pages that should be blocked using robots.txt
Checking whether robots.txt file is uploaded in the correct directory
Checking whether records are grouped improperly
Auditing & Recommending relevant Wildcards
Differentiate pages that require noindex tag/ should be blocked in robots.txt
XML & HTML Sitemap Audit
Sitemap.xml check
Checking whether XML Sitemap is submitted to Google or Bing
Identifying Errors in XML sitemap
Finding non-200 pages in sitemap
Finding non-canonical URLs in sitemap
Finding PPC pages in sitemap
Checking XML Sitemap size
Checking whether blocked pages are declared in sitemap
Checking whether orphaned pages are declared in sitemap
Recommendation for Specialty Sitemaps
Recommending categorized structure for XML Sitemap
Structured Data/Schema Markup Audit
Checking existing Structured Data on pages (JSON-LD, Microdata & RDFa)
Identifying errors in Structured Data
Structured markup isn't resulting in rich snippets
Identifying pages that require structured data
Recommending Schemas that need to be added on pages
Image/Video SEO Audit
Collating list of large images
Finding images with no or irrelevant ALT text
Image sitemap check
Checking visibility for image search
Creation of Image sitemap
Checking whether images are served through a CDN
Video sitemap check
Checking markup for videos
Identifying whether video pages lack text
Creation Video sitemap
Titles & Meta Description Audit
Pages with missing titles
Pages with long titles
Pages with short titles
Pages with missing meta descriptions
Pages with long meta descriptions
Pages with short meta descriptions
Duplicate page titles
Odd capitalizations in titles
Odd capitalizations in descriptions
Pages with non-descriptive titles
Identifying whether descriptions have a powerful calls to action
PageSpeed Audit
Checking Page load times of top landing pages
Checking Page load times of money pages
Examining Page Caching mechanism
Checking Page Size
Check whether code is using Gzip compression
Inline CSS check
Indetifying whether minification of JavaScript or CSS is required
Identifying Core Web Vitals metrics for pages
Indentifying HTTP requests
Inline JavaScript check
URL/Folder Structure Audit
Auditing Canonical tags
Redirection checks for non www and .html pages
Checking URLs through both secure and non-secure protocols
Checking whether URLs resolve to a single case
Checking if trailing slashes are resulting in duplicate content
Checking if parameter URLs are resulting in duplicate content
Auditing Page indexation
Mobile Friendliness Audit
Checking whether site elements are mobile-friendly
Checking Bounce rate of mobile visitors
JavaScript and/or CSS are blocked
Auditing Vary HTTP headers
Auditing rel="alternate" and rel="canonical" tags
Mobile sitemap check
Identifying mobile-only 404s
Identifying whether interstitials on mobile disrupt mobile browsing
Identifying irrelevant cross links
Auditing mobile site for unusual breakpoints
Checking whether mobile app content is indexed correctly
Checking zoom functionality on mobile
Checking disparity between desktop and mobile version
Checking for Navigation Mismatch on Mobile and Desktop
Checking for Content Mismatch on Mobile and Desktop
Rendering Techniques and Suggestions
Identify multiple templates on the website and checking crawl issues
Identify Index Bloat Issues
Internal Site search pages getting indexed
Staging site / any other version of the website indexed
Unnecessary/Irrerelavant pages geting indexed
Footer Audit & Recommendation
Internal Linking Structure Audit & Recommendaton
Redirection Checks
Top Navigation & Breadcrumbs Audit & Recommendation
In-depth Backlink Profile Audit
Checking Implementation of Tracking Codes
Pagination/Infinite Scroll Audit
HTTPS Check & Server-level Configuration Audit
Accelerated Mobile Pages (AMP) & Progressive Web Apps (PWA) Audit
Detailed Recommendation for improving Core Web Vitals metrics
Site Architecture Audit
Crawl Rate Optimization Audit
DOM Structure Audit
Reports Included
SEO Scorecard
In-depth Backlink Audit Report
Audit Report Version
SEO Strategic recommendations
Audit implementation explanation
Time Duration
Note: Additional Audit explanation support for engineering team can be provided at additonal cost
Hidden content detection and removal enhance user experience and search engine visibility.

Identification and addressing of thin or low-quality content ensure value for users and search engines.

Resolution of duplicate content issues boosts visibility of unique and relevant content while avoiding penalties.

Identification of pages lacking keyword optimization, meta tags, and on-page elements, along with improvement suggestions.

Suggestions for optimizing low CTR pages to attract organic traffic and enhance visibility.

Proper configuration of robots.txt enables search engines to crawl and index desired pages on your website.

Declaration of XML sitemap in robots.txt ensures seamless website crawling and indexing by search engines.

Effective control of search engine access by identifying and resolving errors in the robots.txt file.

Identification and resolution of errors or syntax issues in the robots.txt file for better search engine control.

Uploading the file to the correct server location allows search engines to access and follow its instructions.

Reviewing and categorizing records to provide clear instructions for search engine bots.

Assessing wildcard directives and recommending optimal usage to regulate specific areas of the website.

Identification of 'noindex' pages and blocking them in robots.txt if necessary to safeguard against search engine crawling.

Submission of XML sitemap to Google and Bing ensures indexing and visibility of website pages.

Identification and rectification of errors or issues within the XML sitemap that may hinder search engine crawling and indexing.

Detection of non-200 status code pages in the XML sitemap reveals concerns related to crawlability and accessibility.

Uncovering non-canonical URLs in the XML sitemap helps prevent duplicate content indexing.

Exclusion of PPC landing pages from the XML sitemap improves indexing and relevancy.

Evaluation of the size of the XML sitemap to ensure compliance with search engine guidelines and optimize crawling efficiency.

Ensuring an accurate XML sitemap to prevent indexing of sensitive or unnecessary content.

Discovery of orphaned pages in the XML sitemap ensures their inclusion by search engines, identifying pages not linked from others.

Enhancement of content visibility through specialized sitemaps, such as video and image sitemaps, along with indexing suggestions.

Optimization of XML sitemap with structured categorization for better organization and management.

The presence and accuracy of structured data markup (such as JSON-LD, Microdata, and RDFa) on your website's pages can be assessed to enhance search engine understanding.

Errors in the implementation of structured data can be identified and fixed to ensure error-free schema markup.

The impact of structured data on search results can be evaluated, and recommendations for improvement can be provided.

Pages or content that can benefit from structured data implementation can be identified, resulting in enhanced search engine visibility.

Recommendations can be made regarding schemas and structured data to improve search engine comprehension of your pages.

Identifying and compiling a list of large images can help optimize website performance.

Optimizing images by providing ALT text or updating irrelevant ALT text improves search engine understanding.

Ensuring the completeness and accuracy of the image sitemap facilitates search engine crawling and indexing.

Optimizing image metadata and relevance enhances the visibility of images in image search results.

Creating an image sitemap improves the discoverability of images by search engines.

Verifying if images are served through a Content Delivery Network (CDN) improves loading speed and performance.

Checking the video sitemap for proper indexing and inclusion of video content in search results.

Reviewing video markup for proper implementation and compatibility with search engines.

Identifying video pages lacking text content and considering the addition of relevant text improves SEO performance.

Creating a video sitemap enhances the indexing and visibility of video content by search engines.

Improving the optimization of page titles enhances search engine visibility.

Improving the optimization of page titles enhances search engine visibility.

Improving the optimization of page titles enhances search engine visibility.

Enhancing the optimization of meta descriptions improves search engine visibility.

Enhancing the optimization of meta descriptions improves search engine visibility.

Enhancing the optimization of meta descriptions improves search engine visibility.

Eliminating duplicate page titles ensures uniqueness and clarity.

Ensuring consistent capitalization in titles for a cohesive presentation.

Ensuring consistent capitalization in descriptions for a cohesive presentation.

Enhancing the relevance and click-through rates of pages with non-descriptive titles.

Evaluating meta descriptions for compelling calls to action and messaging.

The performance of the website can be improved by measuring page load times for top landing pages.

Ensuring fast and efficient delivery of key content by assessing page load times for money pages.

Enhancing website speed and reducing server load by examining the page caching mechanism.

Optimizing loading speed and overall website performance by checking page size.

Reducing file sizes and improving page load times through the utilization of Gzip compression.

Optimizing code and improving rendering speed through an inline CSS check.

Optimizing code efficiency and page load times by identifying the need for minification of JavaScript or CSS.

Identifying areas for improvement in user experience by evaluating Core Web Vitals metrics for pages.

Reducing server load and improving page load times by identifying and optimizing HTTP requests.

Optimizing code and improving website performance through an inline JavaScript check.

An audit of Canonical tags is conducted to consolidate URLs correctly and prevent duplicate content issues.

Checks are performed to ensure consistent redirection of non-www and .html pages, maintaining a uniform URL structure.

The accessibility and indexing of URLs are verified through both secure and non-secure protocols.

URLs are ensured to resolve to a single case to avoid potential duplicate content and indexing challenges.

Duplicate content concerns arising from trailing slashes are addressed to maintain a clean URL structure.

Duplicate content problems caused by parameter URLs are identified and resolved to enhance SEO performance.

A comprehensive audit of page indexation is conducted to ensure that all relevant pages are appropriately indexed by search engines.

Enhancing the mobile user experience and improving SEO performance involves ensuring that site elements are mobile-friendly.

Analyzing the bounce rate of mobile visitors helps identify potential issues and optimize user engagement.

Verifying if JavaScript and/or CSS are blocked ensures proper rendering and indexing by search engines.

Conducting an audit of Vary HTTP headers optimizes caching and improves website performance.

Auditing rel="alternate" and rel="canonical" tags ensures proper handling of mobile and desktop versions for better search engine performance.

Checking the mobile sitemap for completeness and accuracy facilitates search engine crawling and indexing.

Identifying mobile-only 404 errors ensures a seamless user experience on mobile devices.

Evaluating interstitials on mobile prevents disruptions in mobile browsing and improves overall usability.

Identifying and eliminating irrelevant cross-links enhances user navigation and SEO relevance.

Auditing the mobile site for unusual breakpoints ensures consistent design and functionality.

Verifying the correct indexing of mobile app content improves visibility in mobile search results.

Checking the zoom functionality on mobile devices ensures an optimal user experience and accessibility.

Identifying and addressing any disparities between the desktop and mobile versions of the website is important for consistency.

Checking for navigation mismatches between mobile and desktop versions maintains a consistent user journey.

Identifying and addressing content mismatches between mobile and desktop versions improves the user experience and SEO consistency.

To enhance SEO performance, it is important to identify multiple templates on the website and address crawl issues.

Preventing duplicate content issues involves excluding internal site search pages from being indexed.

It is crucial to ensure that staging sites or alternate versions of the website are not indexed by search engines.

Improving website relevance can be achieved by eliminating unnecessary or irrelevant pages from being indexed.

An audit of the footer should be conducted to identify optimization opportunities and provide recommendations.

Evaluating the internal linking structure and offering recommendations for improvement can contribute to better SEO performance.

Checking and optimizing redirections is essential to maintain proper website flow and prevent broken links.

The top navigation and breadcrumbs should be audited for usability, and recommendations for improvement should be provided.

Conducting an in-depth analysis of the backlink profile can help identify areas for improvement in SEO.

Verifying the proper implementation of tracking codes ensures accurate data collection and analysis.

Auditing pagination and infinite scroll functionality is important for better user experience and indexability.

A thorough check of HTTPS implementation and server-level configurations is necessary for security and SEO compliance.

Optimizing Accelerated Mobile Pages (AMP) and Progressive Web Apps (PWA) can enhance mobile performance.

Providing detailed recommendations for improving Core Web Vitals metrics, with a focus on speed and user experience, is essential.

Conducting a comprehensive site architecture audit and suggesting improvements can improve crawlability and indexability.

Optimizing the crawl rate ensures that search engines can efficiently access and index website content.

An audit of the DOM structure should be performed to identify optimizations for efficient rendering and better performance.

SEO scorecard is generated to assess website performance and identify areas for improvement.

An in-depth backlink audit report is provided to analyze the quality and quantity of backlinks.

The audit report version outlines SEO findings and recommendations for optimization.

Strategic recommendations are offered to improve SEO performance and organic visibility.

A detailed explanation of the audit implementation process and its impact on SEO is provided.

75 Pages
Spreadsheet + Document Version
4 Points
8 hours
Receive report in 45 Days
$500 for 15 hours (Min 1 hour duration meetings)
To be utilized in two months
FAQ's ON SEO AUDIT SERVICES
What are SEO Audit services?
An SEO audit is a procedure for examining the parts of your website that make it search engine optimized. SEO audit services provide you an overview of your website's present health and opportunities for development that might help you rank better in search engine results.
Technical aspects of a website like as sitemaps, link structure, status codes, duplicate content, site performance, URL configuration, and crawling difficulties are generally checked during SEO audits.
An SEO audit is thorough, which means it considers both content and structural factors that influence your SEO ranking. The purpose of an SEO audit is to figure out what faults a website is doing that is affecting its SERP ranking.
Can you tell me more about your SEO Audit process?
Our SEO audit begins with an in-depth review of your website architecture and code. This review process makes us discover the underlying potential of your website. Our detailed on-page review validates if your web pages have all the key elements of an optimized page. Simultaneously, the off-page SEO review analyzes your brand's online footprint to understand if it offers an optimal experience for prospects and search engine crawlers.
What level of link profile audit is offered as part of your service?
As part of our basic SEO audit service, we give you an overview of the authoritativeness and quality of the link profiles. However, a detailed link audit which encompasses disallowing bad links is offered as part of our monthly retainer service. For more details, you can connect with us for a conversation.
What kind of access is required to enable a comprehensive SEO audit of my website?
We shall primarily need access to your Google Analytics and Google Search Console, to begin with, our analysis.
What is the underlying importance of conducting an SEO audit?
A comprehensive SEO audit facilitates a systematic examination of your website to identify existing issues w.r.t website architecture and code, content quality, internal and external linking, etc. These issues hinder the crawling and indexing of the website by search engines and thus affect rankings on relevant keywords. Hence, a thorough audit would help you rectify the issues and boost your search engine rankings.
What specific factors are analyzed in an SEO Audit?
Factors such as web page code, URL structure, page load time, sitemap and robots.txt file are analyzed to ensure that search engines pick up the right pages and ranking signals in your website. We also analyze canonicals and redirects, vet content for quality and duplication, check if images are optimized and assess navigation and design for user-friendliness and responsiveness.
How much time you would take to do an SEO audit?
While the effort estimate of a thorough SEO audit completely depends on the extensiveness of your website, on an average, it takes 45-60 working days to complete the process and present the final report.
I have heard of free online SEO audit tools. How are your deliverables different than them?
Google considers over 200 factors to rank websites. The free SEO tools give you details on barely a few of those factors concerning your website. In fact, most of the reports they generate lack a personalized approach for individual websites and their recommendations are fairly generic. Our comprehensive SEO Audit report will give you a detailed analysis of what's plaguing your website and the remedy for addressing the same.
What is the next step after the SEO Audit process?
After we share the comprehensive SEO audit report with you, you can take a decision on executing the suggestions in the report by your internal team or outsourcing it to our team to execute them for you. We shall provide you a cost estimate for our execution services along with the SEO Audit report.