For larger organizations that want to improve their organic presence and revenue


STANDARD
₹8,39,500
₹7,97,525/MONTH
STANDARD
₹8,39,500
₹7,97,525/MONTH

PRO
₹12,04,500
₹10,84,050/MONTH
PRO
₹12,04,500
₹10,84,050/MONTH


STANDARD
€10,917
€9,825/MONTH
STANDARD
€10,917
€9,825/MONTH



STANDARD
$11,500
$10,925/MONTH



STANDARD
£9,346
£8,411/MONTH
STANDARD
£9,346
£8,411/MONTH

Pre-Requisites
Keywords Optimized
Pages Optimized
Initial Setup & Analysis
Search Console - Setup & Review
Google Analytics - Setup & Review
Keyword To URL Mapping
Baseline Ranking Setup
Baseline Organic Search Report Setup
Competitor Analysis
Google Penalty Check
Bing Webmaster - Setup & Review
Technical SEO
Technical Audit Tracker Creation & Periodic Review
Support For SEO Audit Implementation
Robots.txt Creation & Optimization
XML Sitemap Creation & Submission
Structured Data Markup Recommendation & Review
Suggestions to improve Page Speed & Core Web Vitals Scores
Custom 404 Page Review & Recommendation
Mobile Friendly Test Review & Recommendation
SSL Check
Pagination Audit & Recommendations
Site Architecture Audit
Recommendations for improving Crawling, Indexing & Rendering
Ongoing detailed SEO Audit & Recommendations
International SEO
On-page SEO
Title Tags Optimization
Meta Description Optimization
Header Tags Optimization
URL Structure Recommendation & Review
Duplicate Content Analysis
Canonical Recommendations
Image Optimization
Video Optimization
Content Gap Analysis
HTML Sitemap Review & Recommendation
External Links Review & Recommendation (If Any)
Footer Links Review & Recommendation (If Any)
Internal Links Recommendation
Internal Linking Strategy
Content Recommendation - Service/Blogs
Links Optimization
Link Redirect Checks
Disavow File Review & Recommendation (If Required)
Video, PPT & Infographic submissions
Backlink Audit
Article Submission
Q&A Posting
Reporting
Keywords Ranking Report (Upto)
Competitors' Rank Tracking (Upto)
Organic Search Market Share Report
Search Console Impressions And Clicks Reporting
Google Analytics Sessions Report
User Experience Report (Page Load Time, Bounce Rate, Etc.)
Backlink Report
Core Web Vitals Report
SEO Scorecard
Customized KPIs Reporting
Analysis via SEMrush, Ahrefs & Moz
Report Frequency
Project Management
Dedicated SEO Team
Dedicated Manager
Consultation with Senior Marketers
300
100
30
Half Yearly
150
15
300
8
Fortnightly
250 hours per month
15 hours per month

520
130
40
Quarterly
200
20
520
10
Weekly
300 hours per month
20 hours per month
2 hours per month

680
170
55
Monthly
250
30
680
12
Weekly
400 hours per month
30 hours per month
4 hours per month
Want more? Get a custom plan.
Want more? Get a custom plan.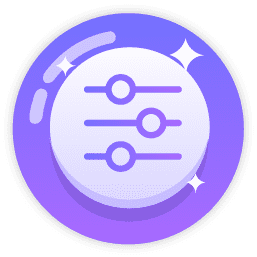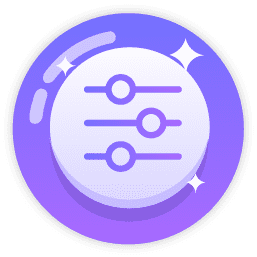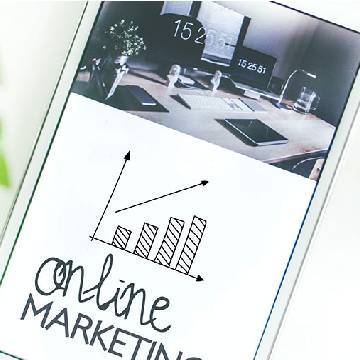 How Infidigit helped cult.fit improve their Non-brand Clicks By 223% Via SEO in 9 Months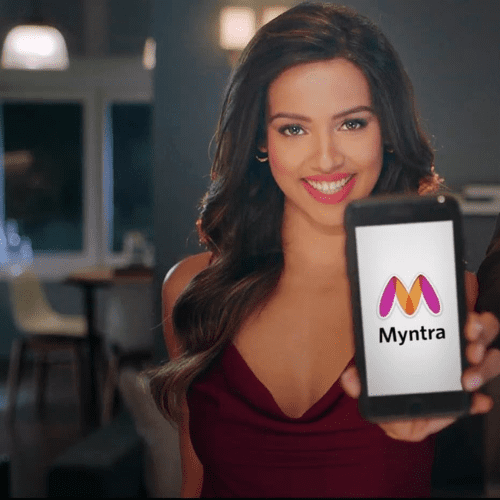 Myntra increased its sessions in the Personal Care category by 499.11%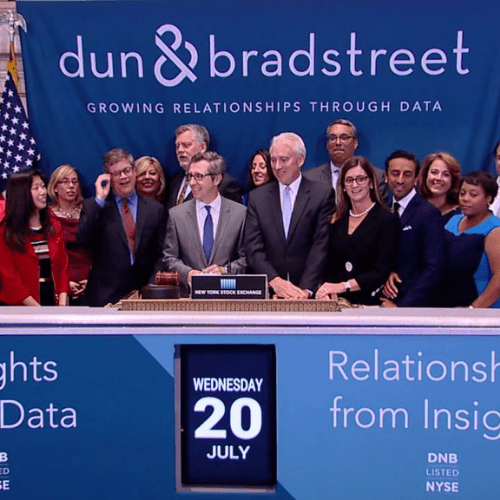 Dun & Bradstreet garnered 156% lift in organic sessions in 5 months
We've worked with Infidigit since May 2019. The team is candid, reliable, always available, and astonishingly proactive. Their technical knowledge and ability to work along with engineers, make them stand apart from the rest. Together, we have pushed the boundaries of SEO across PWAs and built scalable solutions for contextual footer links and topical pages. Empowered by Infidigit we have implemented all-around best practices for eCommerce to achieve a world-class SEO reputation. The most notable outcome is holding the #1 ranking position in South Africa for "Black Friday" related keywords for 3 consecutive years and winning an international SMX award for the best retail search marketing initiative.
Raktim Talukdar
Marketing Manager at Extramarks
Myntra and Infidigit team have a good association with over the past years. The overall value creation has been wonderful. The SEO team has adopted a refreshingly innovative approach that has resulted in Myntra's improved performance. The team has recently won several awards for this improved performance. We look forward to more such breakthroughs in the future
Achint Setia
Vice President, Marketing at Myntra
The Infidigit SEO team has been a fantastic asset to our online marketing strategy. They've met our organic traffic and user goals since they've worked on our site and have got multiple keywords up to the first page in a short span of time
Nayna Bannerjee
Head of Marketing & Communication at Dun & Bradstreet
Enterprise SEO is a building block for any business looking to establish its mark on the digital world. It has many purposes, from building brand awareness to boosting your market dominance by increasing sales.
Enterprise SEO packages help businesses in laying a strong foundation on the internet and build upon it to improve their revenue. It is important for businesses to understand how enterprise SEO pricing works. It makes decisions like hiring an in-house SEO team or an external partner better guided. Moreover, enterprise SEO packages also make businesses aware of what processes go into building that very foundation that they can build their online business upon.

While there is a wide range of differences in enterprise SEO plans and pricing provided by various external partners, it is dependent on various factors like experience, scope, team size, effectiveness, and more. With Infidigit, you get a clear glass pricing model for enterprise SEO packages, with each plan providing crisp details on where the quantum of your investment is exactly going.
Frequently Asked Questions (FAQs)
What are enterprise SEO packages?
Enterprise SEO packages are just an upgraded version of traditional SEO packages. They offer a variety of options to enterprises to choose from. The main aim of enterprise SEO packages is to improve your visibility and online reach by aiming for the most relevant keywords in your domain that are highly competitive. This is why enterprise SEO plans end up costing more than traditional SEO plans, as they focus on building SEO strategies out of highly competitive keywords with over five million results on SERPs. In comparison, other types of SEO plans usually include normal and long-tail keywords with less than one million CTR.
Enterprise SEO is just the bigger, upgraded version of traditional SEO. It focuses on targeting high-volume keywords that are highly competitive and building SEO strategies around them. These keywords usually have a very high CTR of over five million searches. Enterprise SEO plans also mainly target short-tail keywords since they carry a high search volume compared to long-tail keywords. As an illustration, enterprise SEO is like the big conference that a ton of other businesses in your domain are attending, and your business needs to stand out and be at the top.
Why do you need enterprise SEO?
Here are a few reasons why you need enterprise SEO services:
Reaping long-term advantages of SEO for your website, like constantly growing organic traffic and ranking in the top results for high search volume keywords organically.

If the scale of your website is huge, then you would need enterprise SEO. Optimizing a few pages on a website is very different from optimizing hundreds or thousands of pages, which is where enterprise SEO is needed to make a visible impact.

Leveraging established workflows, strategic automation, and cross-functional departmental collaboration to boost the scalability of your business.

If you are looking to scale your impact on the market share, reduce customer acquisition costs, improve your brand reputation, and scale public relations.

If you are aiming to reduce your ad spends and stop overly relying on PPC advertising. This helps in reducing your ad spends and cost per acquisition without hurting your overall website performance on organic results.
Why do I need to invest in Enterprise SEO?
An Enterprise SEO package is of critical importance for big businesses to invest in. There are many things these packages can cover for your business, including:
SEO and Website Audit - SEO and website audit offer a cohesive look into the current SEO and marketing strategies for your business. This helps businesses in identifying shortcomings, roadblocks, and more to build a better roadmap and implement it for better ROI.





SEO Reporting - Tracking every single element of an SEO strategy and reporting on it is of high importance to improve the strategies and performance of your business. Infidigit ensures that detailed reports from smart analytics are presented to ensure full transparency and progress of strategies.





Conversions with Earned Media - It is difficult for enterprises to gain external publications for their content. Enterprise SEO includes generating content that is published by external authoritative sources to generate domain authority and gain attention from the target audience. This helps in providing your audience with top, middle, and bottom-of-the-funnel content which can lead to organic conversions.
What are the factors that influence enterprise SEO packages?
There are some key factors that affect enterprise SEO pricing, including:
Experience Level of Agency - If the experience level of the agency you hire is high, you will greatly benefit from it.

USPs of Agency - Agencies that come with extensive enterprise SEO experience also have various USPs. For instance, having proprietary software for marketing and SEO. Hiring an agency like this provides enterprises with a competitive edge.

Team Size - The size of the team of SEO experts that are involved in your enterprise SEO can also determine the pricing of enterprise SEO plans.