Your online store is assessed to find errors and opportunities
for your products to appear for relevant searches.


STANDARD
€4,936
€3,949/MONTH
STANDARD
€4,936
€3,949/MONTH



STANDARD
£4,226
£3,381/MONTH
STANDARD
£4,226
£3,381/MONTH

Ecommerce SEO Audit
Identifying Product Images with missing/non-descriptive img alt attributes
Auditing Pagespeed metrics of important category pages
Product Descriptions Analysis & Recommendations
Auditing Parameter URLs
Ecommerce Pagination Audit
Examining bounce rate of Money pages
Auditing Brand-related pages
Auditing Enchanced Ecommerce tracking codes
Analysing Ecommerce Conversion Rate
Content Audit
Hidden content check
Finding pages with missing/multiple H1 tags
Identifying "thin" pages
Identifying duplicated pages
Indentifying under-optimized landing pages
Indentifying pages with low click through rates
Robots.txt Configuration Audit
Robots.txt file check
Checking XML sitemap declaration in Robots.txt
Identifying Errors in robots.txt file
Identifying pages that should be blocked using robots.txt
Checking whether robots.txt file is uploaded in the correct directory
Checking whether records are grouped improperly
Auditing & Recommending relevant Wildcards
Differentiate pages that require noindex tag/ should be blocked in robots.txt
XML & HTML Sitemap Audit
Sitemap.xml check
Checking whether XML Sitemap is submitted to Google or Bing
Identifying Errors in XML sitemap
Finding non-200 pages in sitemap
Finding non-canonical URLs in sitemap
Finding PPC pages in sitemap
Checking XML Sitemap size
Checking whether blocked pages are declared in sitemap
Checking whether orphaned pages are declared in sitemap
Recommendation for Specialty Sitemaps
Recommending categorized structure for XML Sitemap
Structured Data/Schema Markup Audit
Checking existing Structured Data on pages (JSON-LD, Microdata & RDFa
Identifying errors in Structured Data
Structured markup isn't resulting in rich snippets
Identifying pages that require structured data
Recommending Schemas that need to be added on pages
Image/Video SEO Audit
Collating list of large images
Finding images with no or irrelevant ALT text
Image sitemap check
Checking visibility for image search
Creation of Image sitemap
Checking whether images are served through a CDN
Video sitemap check
Checking markup for videos
Identifying whether video pages lack text
Creation Video sitemap
Titles & Meta Description Audit
Pages with missing titles
Pages with long titles
Pages with short titles
Pages with missing meta descriptions
Pages with long meta descriptions
Pages with short meta descriptions
Duplicate page titles
Odd capitalizations in titles
Odd capitalizations in descriptions
Pages with non-descriptive titles
Identifying whether descriptions have a powerful calls to action
PageSpeed Audit
Checking Page load times of top landing pages
Checking Page load times of money pages
Examining Page Caching mechanism
Checking Page Size
Check whether code is using Gzip compression
Inline CSS check
Indetifying whether minification of JavaScript or CSS is required
Identifying Core Web Vitals metrics for pages
Indentifying HTTP requests
Inline JavaScript check
URL/Folder Structure Audit
Auditing Canonical tags
Redirection checks for non www and .html pages
Checking URLs through both secure and non-secure protocols
Checking whether URLs resolve to a single case
Checking if trailing slashes are resulting in duplicate content
Checking if parameter URLs are resulting in duplicate content
Auditing Page indexation
Mobile Friendliness Audit
Checking whether site elements are mobile-friendly
Checking Bounce rate of mobile visitors
JavaScript and/or CSS are blocked
Auditing Vary HTTP headers
Auditing rel="alternate" and rel="canonical" tags
Mobile sitemap check
Identifying mobile-only 404s
Identifying whether interstitials on mobile disrupt mobile browsing
Identifying irrelevant cross links
Auditing mobile site for unusual breakpoints
Checking whether mobile app content is indexed correctly
Checking zoom functionality on mobile
Checking disparity between desktop and mobile version
Footer Audit & Recommendation
Internal Linking Structure Audit & Recommendaton
Redirection Checks
Top Navigation & Breadcrumbs Audit & Recommendation
In-depth Backlink Profile Audit
Checking Implementation of Tracking Codes
Pagination/Infinite Scroll Audit
HTTPS Check & Server-level Configuration Audit
Accelerated Mobile Pages (AMP) & Progressive Web Apps (PWA) Audit
Detailed Recommendation for improving Core Web Vitals metrics
Site Architecture Audit
Crawl Rate Optimization Audit
Rendering Techniques and Suggestions
DOM Structure Audit
Reports Included
SEO Scorecard
In-depth Backlink Audit Report
Audit Report Version
SEO Strategic recommendations
Audit implementation explanation
Audit support for engineering team
Time Duration
Note: Additional Audit explanation support for engineering team can be provided at additonal cost
Spreadsheet + Document Version
4 Points
8 hours
60 days
Receive report in 45 Days
$500 for 15 hours (Min 1 hour duration meetings)
To be utilized in two months
Want more? Get a custom plan.
Want more? Get a custom plan.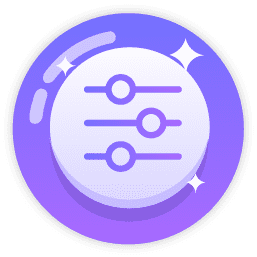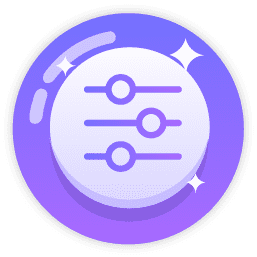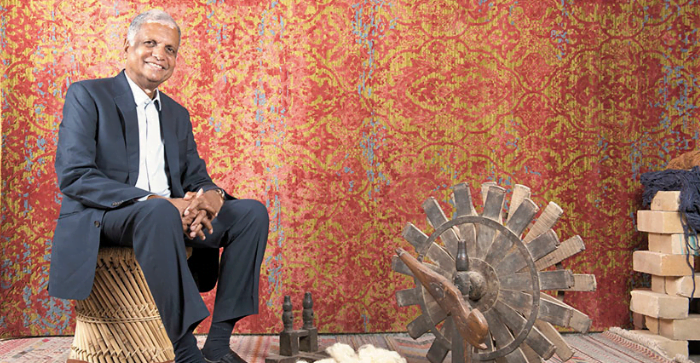 Shilpa Shrotriya
Assistant Manager - Digital Marketing at Jaipur Rugs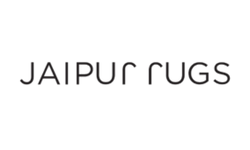 I was impressed with the detailed audit report received from Infidigit's team. They completed a comprehensive audit with 100+ points. The audit consisted of a few growth hacking ideas, which proved to be effective in realigning our team. With that said, we look forward to achieving similar milestones with the Infidigit team.
Frequently Asked Questions (FAQs)
What is an eCommerce SEO audit?
eCommerce SEO audit involves a comprehensive look into your eCommerce website. This is done in order to find out each and every single element of your eCommerce platform or website that can improve its ranking on search engines in an organic way. With an eCommerce website, the main focus usually is to boost the product listing on the catalog in search results. Here are some of the elements that eCommerce SEO audits can help you with:
Keyword identification

URL structure

Integrating keywords

Optimizing site structure

Enhancing product listings
What plans are included in eCommerce audit packages?
Investing in an eCommerce SEO plan can be a difficult task. You would want to choose a company that has expertise in the domain and can drive success for your business using that expertise. With Infidigit, you can get many types of eCommerce SEO audit packages that can include various elements that can fit your needs. These packages include services like mobile optimization, keyword research, pagespeed issues, pagination audit and more. Contact us today to learn more about the eCommerce SEO services we can offer you in our packages.
Does your eCommerce audit include a content audit as well?
Yes, Infidigit's eCommerce SEO audit package include content audit. It concludes various elements like identifying duplicate content, pages with low click through rate, missing headers etc.
Does your plan include website architecture checks?
Infidigit offers information architecture audits in its eCommerce SEO audit packages, which include a thorough website architecture audit. Contact us today to learn more.