We're proud to share a partial list of brands we work with. We are an agency driven by quality and we take up only those projects in which we can add significant value through our search marketing expertise. This has enabled us in assuring results that have exceeded the expectations of our clients.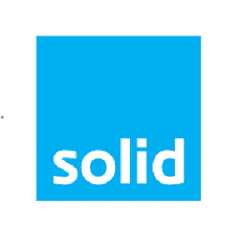 At Solid Systems, We help businesses around the globe to step into the future confidently by providing world-class IT services, in the most human way possible. We offer a wide range of services across South Africa and UK, which include: – Fully Managed IT Service – Cyber Security Protection – Microsoft 365 Productivity Solutions – Microsoft Azure Cloud Services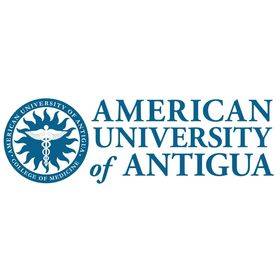 American University of Antigua. A private institution dedicated to the training & education of next generation's physicians.
The University recognizes its social responsibility to advance the field of medicine, and lead the next generation of physicians and healthcare professionals to respond to global healthcare needs.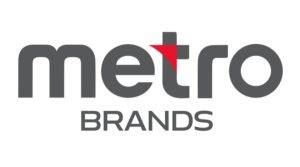 Metro Brands Limited (MBL) is one of the largest Indian footwear specialty retailers and is among the top aspirational Indian brands in the footwear category. Metro Brands operated 598 stores across 136 cities in India. Metro Brands Limited is a powerhouse of strong brands with Metro Shoes, Mochi and Walkway as the key power brands along with many sub brands.

Loopify started with a singular aim – to make our planet a greener, cleaner and happier place to live for everyone. Loopify is a marketplace that offers 100% plastic-free, sustainable products for gifting, events, festivals and everyday living.

TFG is proud to offer a comprehensive portfolio of 18 retail brands, including clothing, footwear, jewelry, sportswear, mobile phones, technology products, and home stores. TFG has over 2000 stores across Africa, all of which boast our excellent in-store experience.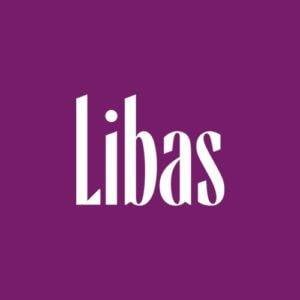 Libas is a global online fashion retailer website. Libas's endeavor is to provide a fashionable, trendsetting, up-to-the-minute collection of ready-to-wear suits, sarees lehengas, & contemporary indo-western outfits. Libas tells the story of a new-age Indian woman who is free-spirited, independent, and aware.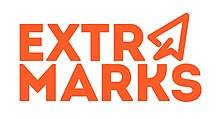 Extramarks is among the fastest growing educational technology companies, with a global footprint. The company has a huge presence in India, South Africa, Indonesia and the Middle East.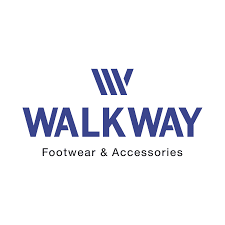 Walkway is a value brand that caters to the entire family. Walkway offers footwear at value-for-money prices in the mass market segment. This everyday fashion brand provides affordable footwear to men, women, and kids.

A fast-growing e-commerce startup, DealShare is a hyperlocal online buying platform for multi-category consumer products focused on the new 'WhatsApp first' India. Their mission is to target the new 500Mn users from non-metro cities & rural market spaces who haven't shopped enough online and are uncomfortable on other platforms.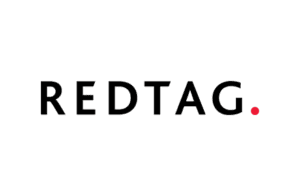 REDTAG, a chain of value fashion and home stores is a refreshing concept in today's retail scenario. Redtag currently has 225+ fashion & lifestyle stores across the middle east and Asia and has been growing at a rate of 20 percent annually. as a chain of value fashion and home stores, Redtag offers a pleasant shopping experience with great variety at unbeatable prices.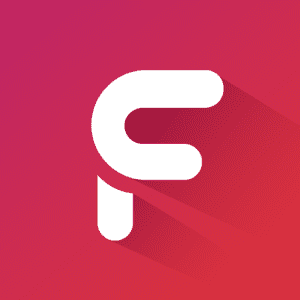 Finnable is one of the fastest growing financial technology (Fintech) start-up to help employees get hassle free loans. Our mission is to make personal loans available to all salaried professionals in less than 1 minute.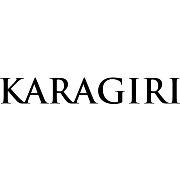 KARAGIRI stands for Authenticity! They bring to you the most exclusive collection of sarees from different parts of India. With thousands of happy customers across the globe, we proudly flaunt the Indian traditions in contemporary fashion!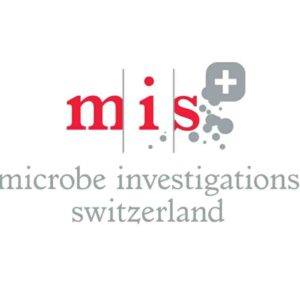 Microbe Investigations AG is a spin-off company of the Swiss Federal Institute of Technology in Zürich. It was founded in 2012 by a group of ETH researchers in the Institute of Food, Nutrition and Health, Department of Health Sciences and Technology at the ETH Zürich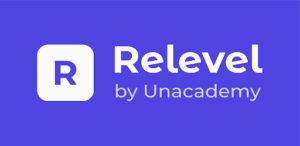 India's first hiring Tests platform. Learn industry-relevant skills and crack the Relevel test to work at India's finest companies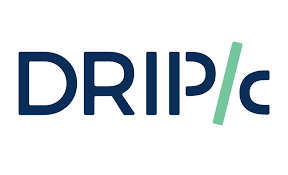 Drip Capital is a Trade Finance company providing collateral-free post-shipment finance to Indian exporters with instant approvals and minimal documentation. Drip Capital is a California- and India-based fintech company, focused on solving the working capital problem for SME exporters using technology.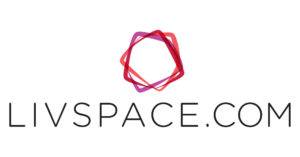 Livspace is Asia's largest and fastest-growing omni-channel home interiors and renovation platform.  Livspace is the trusted brand for home interiors and renovations. Livspace currently serves Singapore and Malaysia, as well as 30 metro and non-metro areas in India.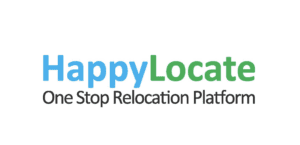 HappyLocate is a one-stop solution providing a diverse set of relocation services. They are on a mission to transform India's relocation experience with hassle-free and technology-driven services.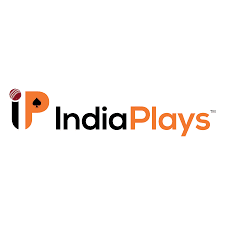 IndiaPlays is one of the best online Multi gaming platform with games like Poker, Rummy & Fantasy sports that test the skill and mental aptitude of the players. 
Vodafone Business is a leading technology communications company helping organisations succeed in a digital world and keeping society connected. 
Vodafone Business is a leading technology communications company helping organisations succeed in a digital world and keeping society connected.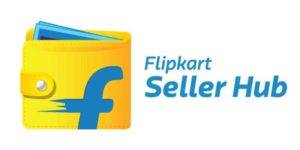 Flipkart Marketplace is India's leading platform for selling online. Be it a manufacturer, vendor or supplier, simply sell your products online on Flipkart and become a top e-commerce player with minimum investment.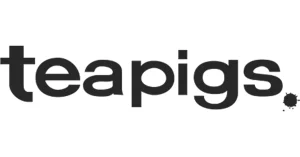 Nick and Louise started teapigs in November 2006 with one mission – to get the nation drinking real tea again.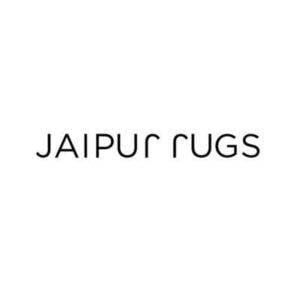 Jaipur Rugs is one of India's largest manufacturers of hand-knotted rugs. Headquartered in Jaipur, India, the company's operations encompass more than branches, operating in six states and 600 villages in India with distribution to over 60 countries with its independent base of over 40,000 artisans.
Shardeum is the world's first EVM-based L1, linearly scalable smart contract platform that provides low gas fees forever while maintaining true decentralization and solid security through dynamic state sharding.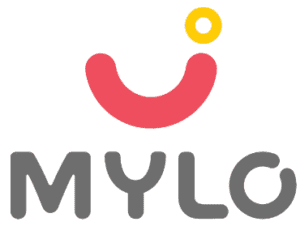 Mylo is the one-stop full-stack platform that acts as a close companion to young parents to raise happiness. The platform has personalised experience, a helpful community of mothers & experts and curated products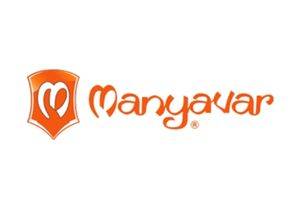 Manyavar is the pioneer in reinventing Men's Ethnic Wear that has crafted a distinguished image of the respected Indian man.
The brand has stretched to 600+ stores including 80+ Flagship stores and 13 international stores across 200+ cities in 3 countries – India, UAE, and the USA.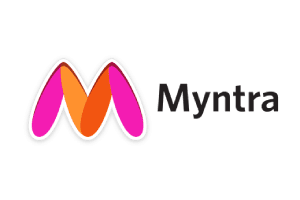 With more than 3000 Brands and nearly 600,000 products, Myntra is the most well-known fashion and lifestyle e-commerce platforms in India.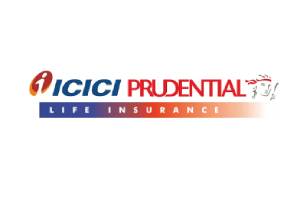 One of the top players in the Indian life insurance space with AUM of over a trillion rupees, ICICI Prudential offers long-term savings and protection products to meet different life stage requirements of their customers.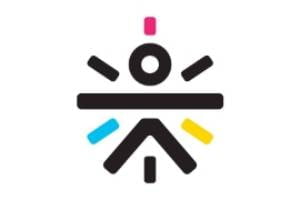 With the aim to make fitness fun and easy, CureFit is a health and fitness company. CureFit offers online and offline fitness, nutrition, and mental well-being courses to its customers across the globe.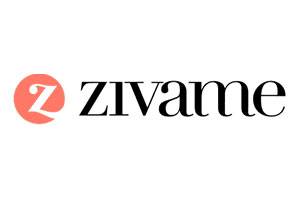 One of India's fastest growing fashion e-commerce company which initially started out with lingerie e-commerce before extending into multiple categories and channels.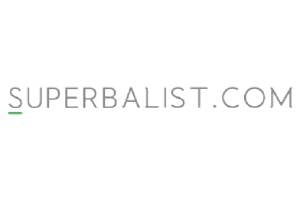 Superbalist, part of the Takealot group, is one of the fast-growing online fashion retailers in South Africa with 300+ brands, over 32,000 products and upwards of 8 million web visitors.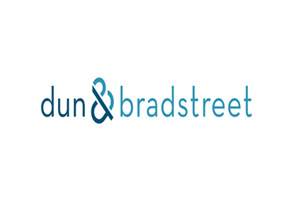 Dun & Bradstreet is the largest global commercial Data Cloud to help customers build smart relationships. With Dun & Bradstreet, it's easier to choose the most promising companies to move forward with; and the riskiest ones to leave behind.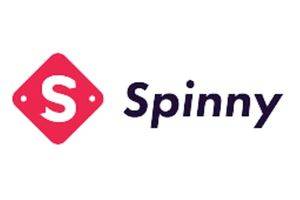 Spinny is the most trusted way of buying and selling used cars. You can choose from over 2000 fully inspected second-hand car models. You can also select online and book a test drive at your home or a Spinny Car Hub near you.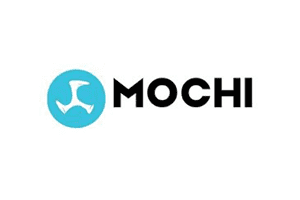 With over 136+ outlets in 50+ cities, Mochi shoes is a one-stop-shop for all fashion footwear and accessories needs. With a massive collection of footwear and accessories available in their stores, Mochi shoes have become the go-to choice for fashion-conscious people of all ages.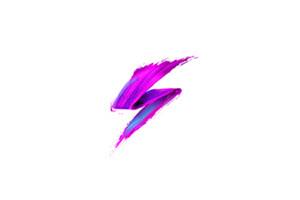 Socially Powerful, a global social marketing agency that exists for brands to communicate in the now. Born out of the love of telling stories and creating, they drive marketing campaigns that ensure guaranteed results.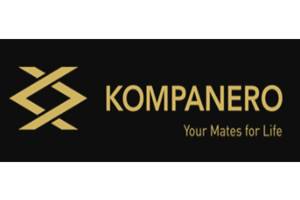 KOMPANERO is a range of leather bags with a distinctive weathered look, vintage appeal and a contemporary design inspired by the concept 'leather being a timeless companion'.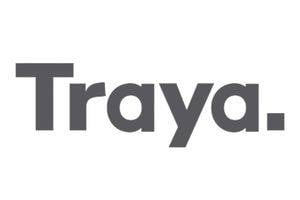 Traya is a doctor backed, online hair loss diagnosis and treatment company. They create wholesome hair loss treatments with a unique combination of Ayurveda, Allopathy, and Nutrition.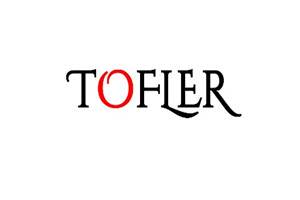 Tofler is an integrated business information and analytics platform that helps you take better business decisions. With over 250,000 unique visitors a month, Tofler is one of the most popular business information database.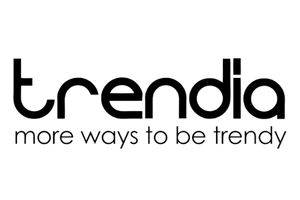 Trendia is a local e-commerce company they source which provides products that help everyday living easier. From kitchen gadgets to the coolest electronics, they have it all.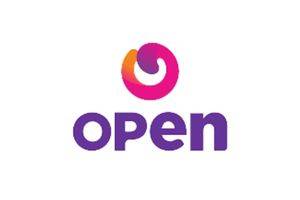 Open Bank is India's largest SME Business banking platform that is fast changing the way business banking rolls and helping businesses hustle their way through business finances.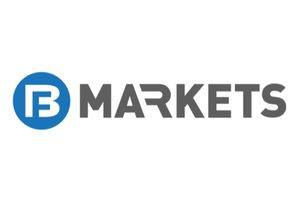 Bajaj Markets Limited is a financial service of the Bajaj Group. Its core businesses are spread across Lending, Insurance and Wealth Advisory. Bajaj Markets group companies offer to its customer franchise a vast portfolio of financial services and insurance products.
Craftsvilla is an online marketplace for ethnic wear, which aggregates local artisans, designers, and retailers from all over India and connects them directly to global customers.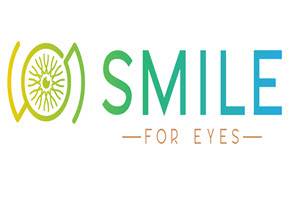 Smile for eyes describes SMILE eye surgery, which is the latest development in refractive laser surgery. SMILE is Beyond PRK and LASIK, it is suitable for patients with drier eyes, contact lens intolerance and playing contact sports. It has already helped millions achieve freedom from glasses and contacts.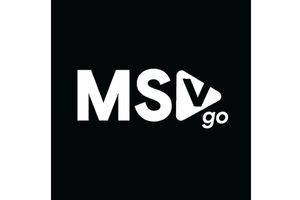 MSV is a mobile-based, high-quality video learning app with over 6,000 Math & Science videos. Designed for students between grades 6th to 12th, it covers topics from every chapter of the Math & Science syllabus. The Math Science Videos app brings concepts under different umbrellas into one big basket of affordable and conceptual learning.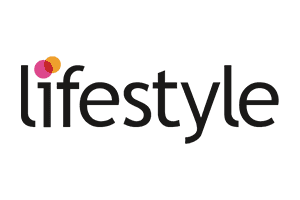 Lifestyle is India's premium fashion retail chain with over 15000+ customers walking in their stores every hour and more than 14 million products sold each year.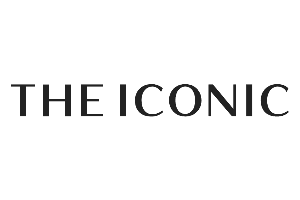 With over 60000 products and 1000+ barnds, and a part of Global Fashion Group, THE ICONIC is the leading online fashion and sports retailer in Australia and New Zealand.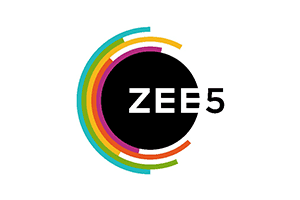 India's premier video on demand website that offers 90 Live TV Channels, content in more than 12 languages with 125,000 hours of viewing available globally.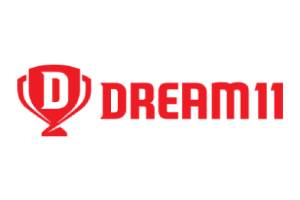 With over 40 million users playing fantasy Cricket, Football, Kabaddi, and NBA, Dream11 is India's first and most popular fantasy sports platform in India.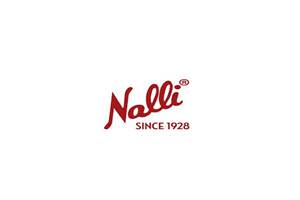 With 90 years of considerable brand equity, international presence and sari-stores across India, Nalli is poised to scale even greater heights. An iconic heritage brand steeped in tradition, Nalli upholds the core values of Trust and Quality, converting generations of new sari-owners into loyal Nalli patrons.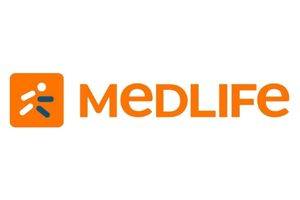 Medlife is a fast-growing, award-winning healthcare app with over 500,000+ satisfied customers. Its a one-stop-shop for all your healthcare needs.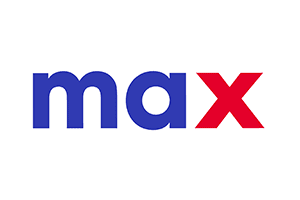 Max Fashion, part of Dubai's Landmark group, is the largest fashion brand in the Middle East, North Africa, South East Asia & India, with close to 400 stores encompassing 8.5 million sq.ft., across 19 countries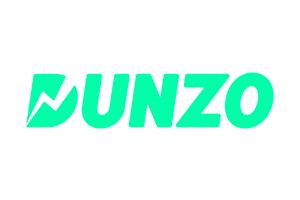 Dunzo is 24*7 delivery platform which helps you to deliver anything within a city, including packages, groceries, food, medicines, pet supplies and more at your convenience.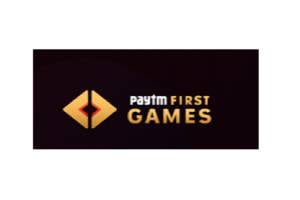 Paytm First Games is one of the prominent platforms for fantasy sports in India with 200+ games. The vast collection of games & contests on the platform can be enjoyed alone as well as with other players in real-time!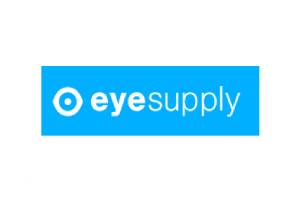 EyeSupply is a registered optometrist that makes sure you get the right prescription and all the brands you trust. With EyeSupply you remove the hassle of ordering contact lenses. In just a few clicks you have your regular contact lenses delivered to your doorstep.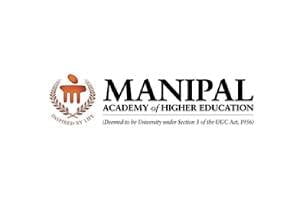 Manipal Academy of Higher Education
With over 28,000 students from 57+ nations, Manipal Academy of Higher Education is regarded as the #1 private university when it comes to Research & Development. With collaborative programs and technology-driven educational facilities on board, Manipal is on a mission to become the preferred choice for students globally & to be in the list of top 10 universities for each education discipline.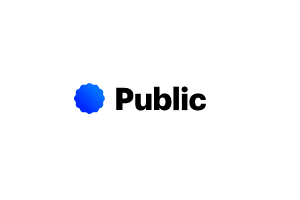 Public.com is an investing app where members can buy stocks and ETF's, follow interest-based themes and learn from a transparent community of friends and subject-matter experts along the way.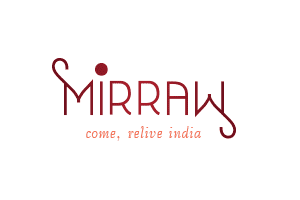 With over 3 million customers and 1 lakh listed products Mirraw's main focus is bring ethnic designs to your doorstep.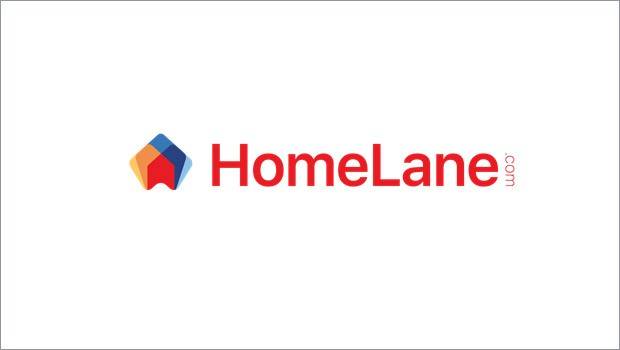 HomeLane is a home interior company that helps buyers do their home interiors in a personalized way. With more than 21000 projects delivered across the country, they come with huge experience in helping customers build their dream home.
We have grown online traffic and sales for multiple businesses. We would love to do it for you too.