Chicago SEO Company to Accelerate Your ROI
Gain a larger audience, rank higher on Google, and grow your business manifold. Get access to our full-service SEO solutions – completely customized and unique to your industry. Infidigit is an award-winning SEO company in Chicago that goes above and beyond to help you reach the right audience and increase traffic.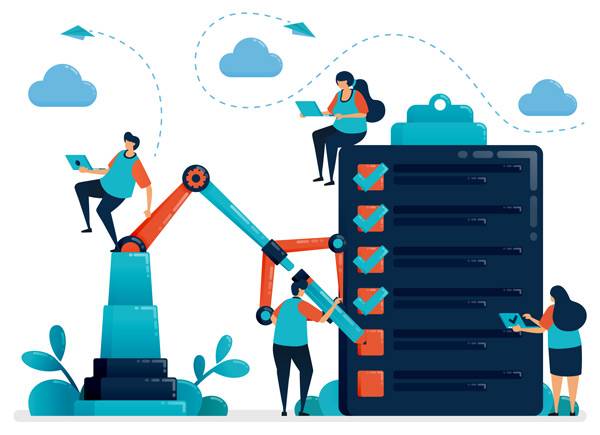 Attract Website Traffic and Rank Higher with SEO Company in Chicago
Chicago has seen a significant boom in eCommerce services in the last few years. With the means of conducting business now majorly shifting on the digital sphere, it is no surprise that businesses are looking to enhance their rankings on search engines.
With competitions growing at an exponential speed, businesses are now in a battle with their competitors to grab the target audience's attention. SEO plays a big role in this, as it is what makes your website rank high and attracts more customers and leads. Chicago SEO services are important in this climate because they can not only help businesses get to the top but also stay there.
Having an experienced SEO company in Chicago like Infidigit assisting you comes with loads of benefits. Let us tell you exactly how it can benefit your business and can take you to new heights.
Make Your Website Rank Higher On Google
You are just one step away from ranking your website higher on Google!
Why are SEO Marketing Services Essential to Boost Business Growth?
Search engine optimization, or SEO, is the practice of developing and curating your website and Web page content in a way that increases your brand's visibility and generates more organic reach. The process is continuous and requires a brand to stay updated with changing algorithms and trends. To unleash the full potential of SEO services, you need to have a dynamic and personalized SEO strategy. However, building an SEO strategy yourself can be time-consuming, leaving you with little room for focusing on running other operations. Taking the help of an experienced and agile SEO service provider can speed up the process for you and help you make a higher impact on search engines. Finding the right SEO services in USA can:
Help you find the right keywords, questions, and long-tailed phrases to drive search engines and customers to your website and page

Increase your Web traffic reach and sales and, in turn, improve the demand for your products or service

Help lead the customer in most need of your products or services to you in no time

Help you bag the top spot on search engines and enable them to understand your business better

Keep you up-to-date with digital shifts and change

Help you develop a long-term strategy customized to your needs and business objectives such that it avoids hitting a dead-end

Provide in-depth analysis of technical operations, user behavior and competitor performance

 
Infidigit Chicago SEO agency offers an array of SEO services that take your business to the next level, providing it the visibility it deserves. You can pick and choose from our services as per your specific requirements. Let our team of SEO experts help you spot the gaps and do the needful to improve your search rankings.

1. SEO Audit
We cover more than 270 pointers in our technical SEO audits

2. Keyword Research
Keyword Research helps us to finalize the keywords we need to rank for

3. Content Marketing
We create engaging content which ranks better on SERPs

4. On Page SEO Implementation
On-Page factors like meta tags, URLs, header tags are implemented

5. Enterprise SEO Services
We create engaging content which ranks better on SERPs

6. Technical SEO
Technical SEO makes it easier for crawlers to crawl and index the pages.

7. Chicago Local SEO
local SEO services is a must to reach your customers

8. E-commerce SEO
E-commerce sites have countless products and compete directly with the behemoth Amazon.

9. Link Building SEO
We create engaging content which ranks better on SERPs
Establish the foundations for your website with an SEO audit. The first step in identifying the right strategies for your website, in this process, we deep-dive into your website. This helps us analyze and identify key SEO roadblocks with the goal of resolving them. Our SEO audits are key in creating an effective roadmap for an ongoing SEO strategy.
Increase your traffic with personalized keywords that make you rank higher. Our SEO agency service in Chicago offers the best trending keywords for your industry to target relevant searches. Infidigit is driven by the aim of getting more and more people to find you online. With a results-oriented process that is unmatched, we pay attention to detail and help place keywords in the right spots. This makes your content naturally rank.
Want to create engaging SEO content that follows Google's standards? We are here to take care of exactly that. Good content is crucial to driving customers to your website. Let Infidigit's team of seasoned professionals craft actionable, accurate, and resonating content for your readers across the web. We keep up with the latest trends in your industry and create attention-grabbing headlines and hooks  so that you can focus on other tasks.
On-page SEO focuses on optimizing your entire site and is critical for ranking and traffic generation. We focus on creating well-researched and keyword-rich content and optimizing title tags, snippets, and images. We further work on content refurbishment and optimizing landing and product pages with trending keywords.
Get your website's SEO checked—no matter how large. Our Chicago SEO service professionals specialize in working with enterprise sites. We meticulously search each web page and diagnose the technical SEO errors that could be affecting your ranking.
Nobody wants to wait for websites to finish loading, so increasing your website's speed is crucial. Customers hate going through laggy sites. Our technical service makes your website mobile-friendly, faster, and optimized for SEO. Leave it to our technicians to fix broken links, run error tests, and turn your website into a lightning-fast one! Team Infidigit will work with you to inspect the website and make it accessible as well as pleasing to your customers.
Attract your ideal customer near you with Infidigit Chicago SEO services. How do we do this? We analyze your competition and local listings, find on-page solutions, build quality links, and optimize individual web pages. Our experts are here to ensure you rank higher in targeted regional SERPs. As a local Chicago SEO service provider, we know just what to do to get you ranked at the top!
Are you making the most of the opportunities for your e-commerce business? As many as 44% of people start the online shopping process by searching for a term on Google. So when you have good SEO, you get an edge over your competition. Our Chicago SEO service includes a special technical SEO audit and Google penalty recovery service. This way, we ensure that more people spend more time on your site.
Increase your online credibility and traffic through link building. Our Chicago SEO experts utilize niche-specific links to help your business build consumer trust, connect you with industry influencers, and increase your SERP ranking. Stay consistently updated with our data-driven results that keep you in the know.
Get Acquainted with our SEO Process
It is no secret that SEO services require constant monitoring and understanding of the intricacies of the processes. Here is ours: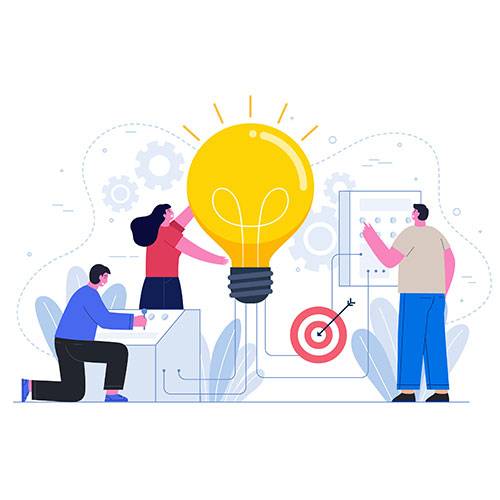 As one of the pioneers of SEO services in Chicago, we make it a point to make our client's goals our goals. We have a meticulous discussion with our clients to understand the crux of their functionings and goals and match up with their requirements. 
2. Creating Long Term Plans
Once we have conclusively established the goals, the next step is to create  strategies for your business by charting out a plan to achieve all the objectives and eventually, the goal of your company for a streamlined journey.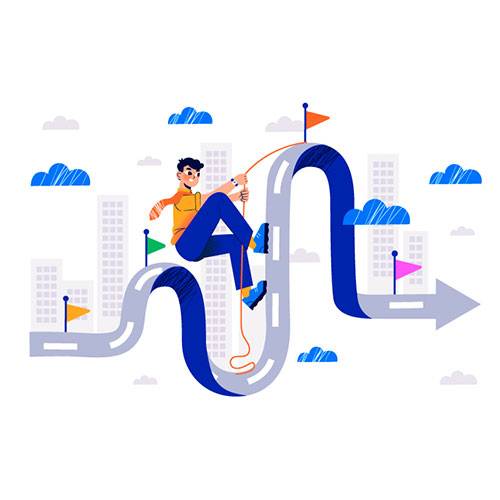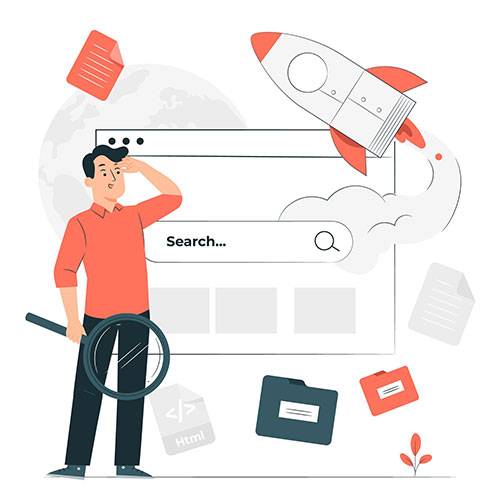 3. Getting ahead of the Competition
Our SEO services are centred around one objective – helping you surpass your competitors. We conduct a thorough competitor analysis to understand how they are generating traffic, to help you surpass their results with ease.
4. Conducting Thorough SEO Audits
The first and foremost thing that an SEO company should do is conduct thorough audits to analyze the websites and chart a plan to work on. Infidigit conducts a thorough SEO Audit with a 270+ audit pointer checklist and technical SEO audit pointers to conclusively tell you the areas of improvement on your websites.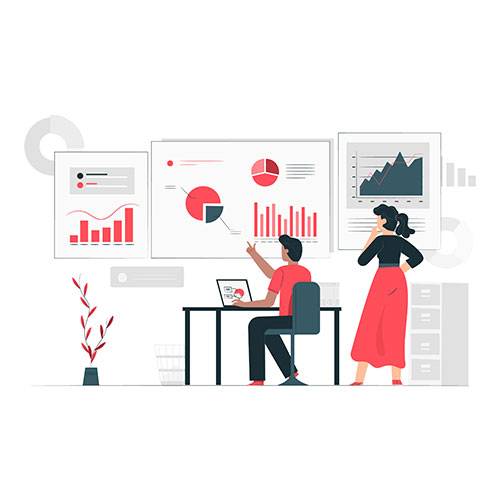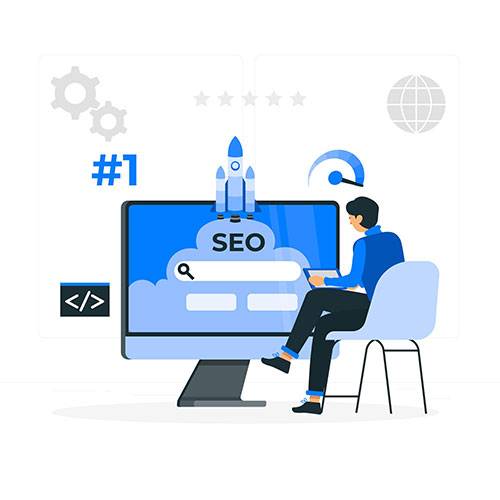 We take our digital marketing services seriously and provide a multitude of on-page activities to keep your webpages healthy and organically ranked in search engines. Whether it is content optimization, internal linking, URL optimization, meta descriptions, or content creation, we make sure that your webpages are always on the top of their game.
Apart from taking care of on-page activities, we also ensure that your brand visibility is increased with elaborate influencer outreach activities.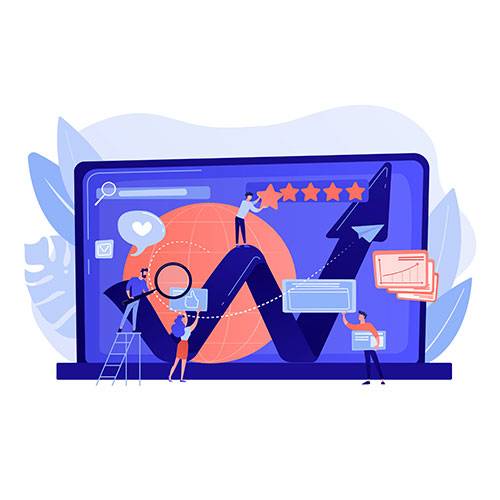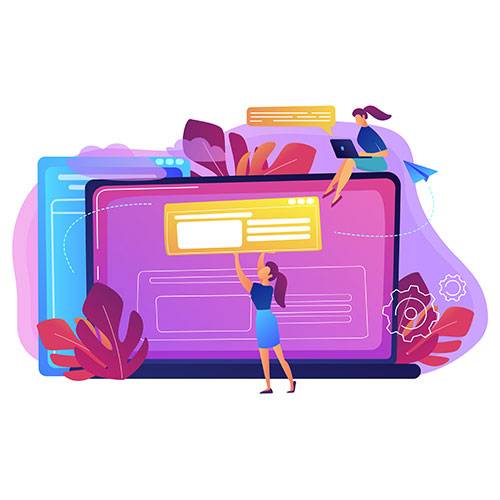 7. Regular Performance Tracking
Our SEO services involve the use of established industry tools like Google Analytics, Webmaster, SEMRush, Ahref, etc. The use of these tools ensures that all your webpages' performance is monitored daily and kept at their best health to maintain a constant flow of organic traffic.
Consider us as your In-house SEO Team
You are just one step away from ranking your website higher on Google!
Why Choose Infidigit as Your Chicago SEO Company
If you want increased search engine traffic, having a team of SEO service providers who are passionate about the same goal is a good idea. We will not only help your business rank high on SERPs but also customize our services for your specific needs. Our award-winning SEO services pack a punch and go over and above. We work with you and for you, designing custom SEO solutions that show positive results.
Technical SEO Audit By Our Experts
Connect with our SEO audit experts and get your website SEO friendly
Our Featured Case Studies
Subscribe to Monthly Growth Marketing Newsletter
Once a month, 100% Useful. No spam.
Frequently Asked Question