On average, search engines like Google receive billions of searches every day. Most people searching for queries on Google do not scroll beyond the first page. Therefore, it is essential for businesses that want to expand their online presence to rank high on the search results page and get noticed by their target audience.




Organic Sessions
1.8 Billion+

#1 Ranking Keyword
40,000+


Organic Sessions
1.8 Billion+

#1 Ranking Keyword
40,000+

Award-winning Cincinnati SEO Marketing Company
Cincinnati is a thriving place for businesses. It offers brands a competitive environment to flourish. If you want to find your brand voice and reach your target audience ahead of your competitors, you need to find the right Cincinnati SEO Services agency. Infidigit is a reputable Cincinnati SEO agency that can help you meet all your SEO requirements and build a trustworthy presence.
Whenever you are on the lookout for an SEO company in Cincinnati, take care that it provides quality services and offers a greater return on investment as your Cincinnati SEO agency. We at Infidigit believe that our dedication should show through our hard work and the success stories we build for our clients. 
We have won several awards and recognitions in the past years, including: 
Indian Agency Awards

2020-

Rising Star of the Year, 

Engine Land Award 2020 Category- Best Retail Search Marketing Initiative-SEO

2020 ANA International ECHO Awards Category- Best Use of Search

Digital Dragon 2021 Category- Best Content in a Search Marketing Campaign

Drivers of Digital Awards 2021- Best Search Marketing Campaign

Vipul Oberoi
Director - Marketing, CSR & Learning at Dun & Bradstreet
"The efforts of our partner, Infidigit, on SEO have made turned our website into lean, mean ROI-generator. It has now become a pure evidence of how a coherent SEO strategy and creation of relevant content can work wonders for a brand in the digital space."
+156% Organic Sessions     +188% Organic Revenue      +186% Organic Clicks
+156% Organic Sessions
+188% Organic Revenue
+186% Organic Clicks
What do we offer as a Cincinnati SEO Agency?
As an agency providing professional SEO services in the United States, Infidigit takes care of your digital marketing campaigns. We optimize your content using a mix of SEO services in the United States and help your website rank higher on search engines for better visibility and reach:
1. SEO Services
Infidigit, being a Cincinnati SEO company, provides a host of SEO services to optimize your website for keywords. For the implementation of a great Cincinnati SEO services suite, you need to track all the variables that Google uses to determine the ranking for your website. 
There are 200 such metrics, and it can become difficult for a business owner to manage every aspect of their SEO strategy from scratch. When you hire Infidigit as your agency for digital marketing services in the United States, you get the best of SEO planning and implementation. We help your website with relevant content, optimized keywords, and immersive website structure to land your website on the top of search results.
2. E-Commerce SEO
E-Commerce SEO is essential to make your e-commerce website rank higher on SERPs and gain visibility among your target audience. If you want to improve the visibility of your e-commerce website, you need to ensure your website is optimized for e-commerce SEO in the United States. 
E-commerce SEO involves improving the user experience of your website while allowing seamless navigation across different devices. You can implement an effective e-commerce SEO strategy for your website by hiring Infidigit's best-in-class services for e-commerce in the United States. 
We improve the technical setup of your web store and mobile application to make the app/website interactive and thus improve user experience. When done the right way, Cincinnati SEO can help you improve brand awareness, expand reach, and increase revenue.
3. Conversion Rate Optimization
Our Cincinnati SEO services not only help you increase your website ranking and the number of clicks but also improve the conversion rates on your website. Conversion rate refers to the number of incoming organic traffic leads getting converted into potential customers and clients that will bring in revenue. 
A good SEO strategy should be capable of converting the clicks into high-ticket leads. CRO or conversion rate optimization refers to the process of examining and optimizing your website's components using various SEO techniques and tools so that users complete a desired action successfully on your website. 
Your CRO goals, besides increased purchases, should also consider the number of CTA button clicks, social media shares, and form submissions. Infidigit's CRO services come as a part of its package for SEO services in the United States.
4. On-Page SEO
On-page SEO refers to the process of optimizing web pages to improve their ranking on search engines. Optimized web pages attract more organic traffic and gain greater visibility. Our services for On-page SEO in the United States include improving the quality of published content and optimizing it for HTML tags, headlines, subheads, and images. 
By ensuring the content on your website stays relevant, we help you command an authoritative and trustworthy position amongst your competitors. This ensures that your business and website function smoothly and bring in the revenue without you having to worry about on-page SEO in the United States. We take care that every page on your website is optimized utilising the best on-page SEO services.
5. Keyword research & strategy
When people search for products and services online, they use keywords. Infidigit, as your Cincinnati SEO agency, identifies relevant keywords that people use to search for your industry, products or services. When these keywords are embedded in the right place, it can help your website to rank higher on search engines.
With our Cincinnati SEO keyword research and strategy, you can ensure that the traffic on your website is organically enhanced, leading to brand awareness and loyalty among your customers. 
The keywords that are relevant to your niche or specific industries can be shortlisted after seeing the average monthly search volumes for each keyword. The average monthly search volume indicates the average number of times people have used the relevant keyword on the search engine. 
When we know the average monthly search volume of a particular keyword, we can use them to optimize landing pages and understand which keywords are to be a priority in your SEO research and strategy.
6. Technical SEO
Technical SEO involves improving the technical aspects of your website, including website structure, page loading times, page crawling, etc. When optimized for technical SEO, your website offers a great user experience and ranks higher on search engines.
Technical SEO is part of on-page SEO in the United States. An SEO Company like Infidigit manages all aspects of technical CEO for your website. They make sure the website is optimized for Google robots to crawl and evaluate web pages on a multitude of factors. If a website is accessible to the search engine, it will get ranked and achieve the desired visibility.
7. Content Strategy
We design the best content strategy for your website by conducting a deep content gap analysis. There are times when you use similar keywords as your competitors, but your website doesn't rank better on the web. In that case, we need to identify the gaps in your content strategy to help improve the quality of the content on your website.
Infidigit, as your Cincinnati SEO agency, helps attract prospects by analyzing the disparity between what your website delivers and what your potential users are searching for on the internet. We identify content that is trending and most searched for in a specific category, compare it with your content and that of your competitors, and optimize your content based on these findings.
8. Website Audit
A website audit is conducted to examine the performance of your website on search engines. A website audit can help immensely increase the prospect of your website ranking higher on search engines by determining whether your website is optimized as per the rules and regulations of search engines. If you are looking for an SEO company that serves your needs for SEO Services in the US, your search ends with Infidigit.  
We restructure your website in the best way possible to ensure that it is optimized for keywords and ranks higher on search engines. We also check whether your website and code, loading time of pages, and other factors are fully optimized.
9. Local SEO
People often conduct searches for products or services near their locality on search engines like Google and others. Search engines present to the users the nearest cake shop, hospital, school, restaurant, etc. via relevant localized search results. Local SEO is the process of using multiple techniques, such as content marketing, technical and on-page SEO, link building, etc., to target a local audience. 
Local SEO in the United States helps enhance your website visibility among local visitors. If you are a business owner in Cincinnati looking to build a localized presence in Cincinnati and other cities, Infidigit can handle your local SEO in the United States. We make your website perform better on search engines and enhance overall sales and revenue. 
We conduct a competitive analysis, find on-page solutions, and build and optimize the structure and content of your pages to help your website rank higher on local search engines. If you are a business in Cincinnati, Infidigit can provide the right local SEO in the United States to increase your organic reach locally.
10. Enterprise SEO Services
An SEO strategy that may serve the requirements of a small business in the United States may not be relevant for an enterprise or large-scale organization working to establish global reach. A website with a few pages may require small business SEO in the United States. However, an enterprise or a large organization with thousands of web pages on its website requires enterprise SEO services to maintain its ranking and reach on multiple search engines. 
Infidigit's Cincinnati SEO services include optimizing your web pages for better user experience and navigation. It also helps search engines identify the linking between your webpages for better SERP rankings and an exponential increase in website traffic leading to higher profits.
11. App Store Optimization
Today more and more users use their smartphones to search for products and services online.  Consequently, brands need to amp up their mobile applications and pave the way for greater downloads and incoming traffic to their mobile applications. 
App Store Optimization is the process of optimizing your mobile application such that it is visible on the Google Play Store and Apple Store. App Store Optimization is also useful for mobile app marketing. As an SEO company in the United States, Infidigit holds the relevant expertise that allows you to make your app more visible and user-friendly for better downloads and optimum user experience.
12. Penalty recovery
Websites that violate Google's quality guidelines often face penalties. When such a penalty is imposed by Google on a website, it leads to an automatic fall in its rankings and, consequently, a loss in the organic traffic inflow.
There can be many reasons for a penalty, but before jumping onto the recovery process, it must be ascertained that the reason behind the fall in rankings is in fact a penalty. Penalty recovery can be a lengthy process, but with infidigit's expertise and planning, we ensure great penalty recovery services to help you reposition your website and increase your credibility once again on search engines.
We do this by ensuring that your website is in line with Google's best practices by helping it meet the lags and gaps as per Google guidelines.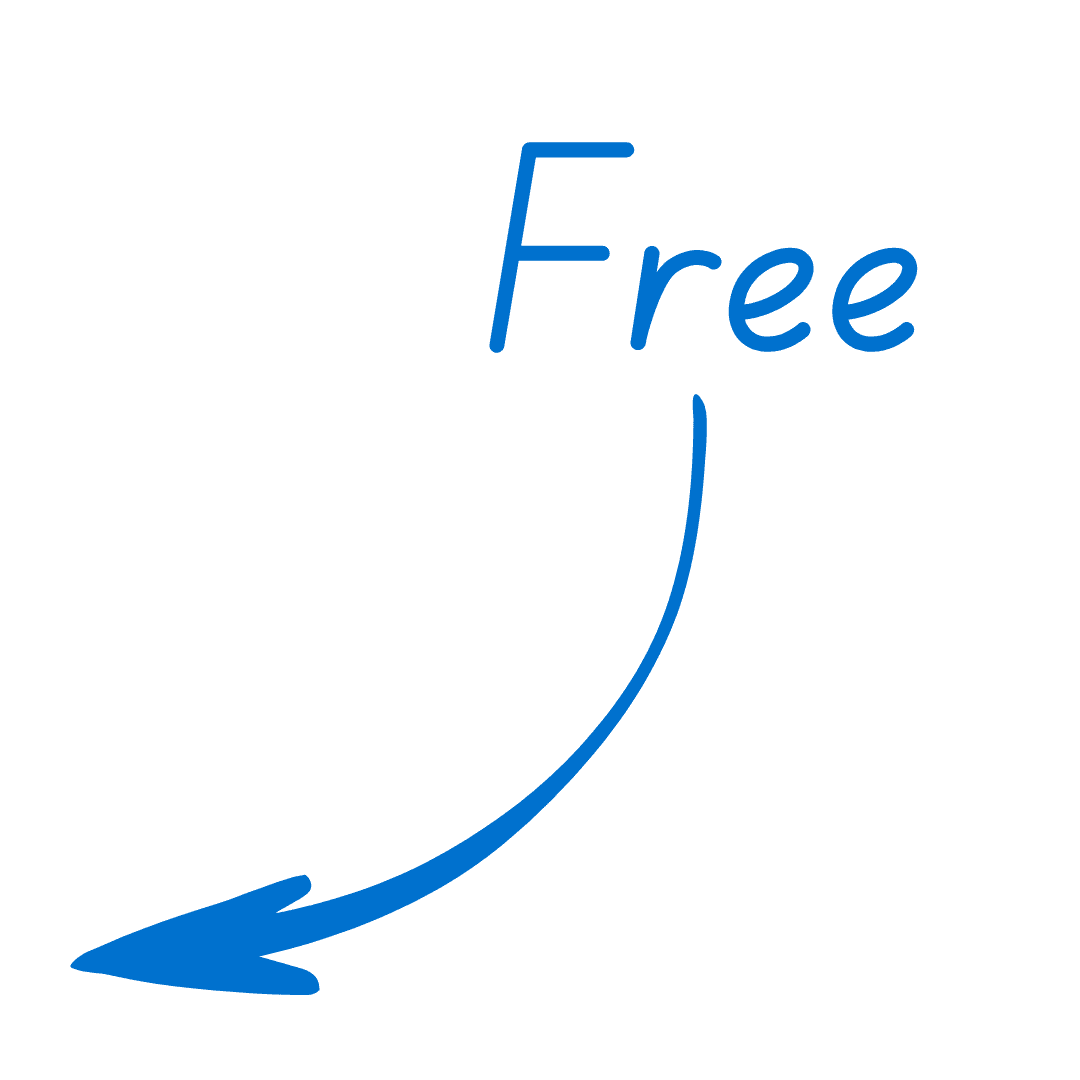 Carla Rabe
Product Lead: Growth at Superbalist
"The most notable outcome is holding the #1 ranking position in South Africa for "Black Friday" related keywords for 3 consecutive years and winning an international SMX award for the best retail search marketing initiative. "
+415% Organic Sessions     +236% Organic Revenue      +240% Return on Investment
+415%  Organic Sessions   
+236% Organic Revenue    
+240% Return on Investment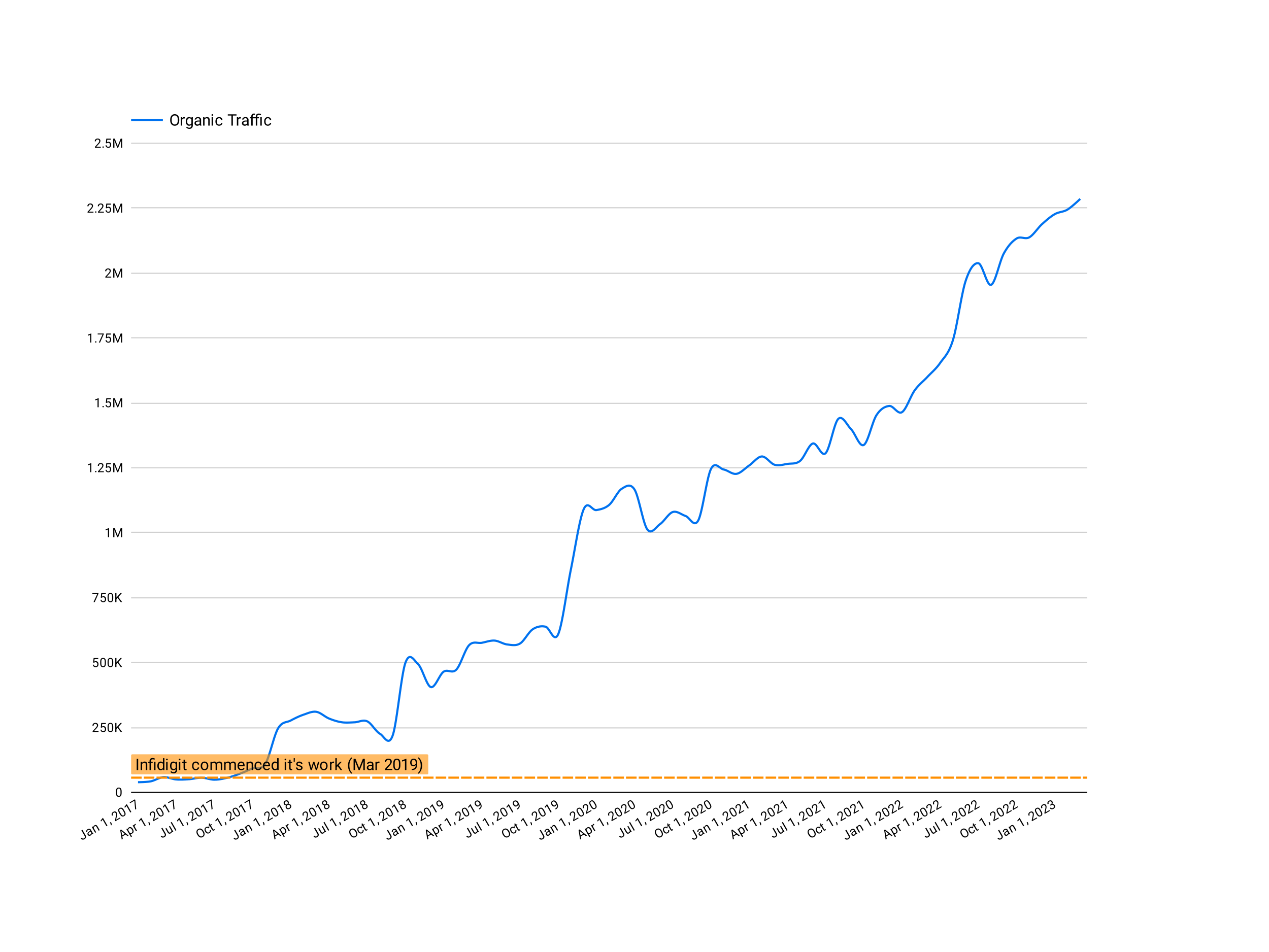 Top SEO Company in Cincinnati
Before you sign a contract for any kind of digital marketing SEO services in the United States with a Cincinnati SEO Company, it is crucial to consider the business needs of the organization and the USP of the SEO agency of your preferred choice.
Infidigit is a top SEO company in Cincinnati that can design your Search Engine Optimization campaign, keeping in mind your needs and your competition to fill the gaps in your content strategy.  
Ranking on a search engine and increasing the inflow of organic traffic isn't an easy task, as the search engine market is difficult to tap into, given the influx of businesses vying for their share in the search engine space. As your SEO company in the US, we make sure you get the best SEO tools and services to help your website stand out and be found out, leading to greater conversions and profits in the long run.

Rubi Gupta
AVP Marketing & Growth at Spinny
"Since SEO was an unexplored area for us till Jan 2021, we trusted Infidigit's SEO team to fulfil our requirements and formulate an action plan. Within 11 months, we observed an improvement in non-brand clicks by 169% and organic users by 131% with more than 800 keywords ranking in the top 10 positions. As a result, our overall organic numbers improved. With that said, we hope to achieve similar milestones in the future."
+169% Non-Brand Clicks      +111%  Organic New Users      800+  Keyword rank in top 8 pos
+169%  Non-Brand Clicks
 +111%  Organic New Users
 800+  Keyword rank in top 8 pos
why choose us as your Cincinnati SEO marketing agency
We are a globally recognized and reputed SEO agency that has worked with leading names from different industries, including insurance, banking, e-commerce, blockchain, etc.  There are a number of reasons why you should choose Infidigit as your Cincinnati SEO marketing agency. 
Below are the reasons that make us stand out from the rest of the lot in the search engine market space:
1. Higher rankings
53% of all website traffic comes from organic search. Usually, users don't go beyond the top page when searching for a product or service in a specific niche or industry. By helping your website rank higher in search engine results, we make sure it grabs eyeballs and receives organic traffic that gets converted into high-ticket clients and customers. 
In order to ensure higher rankings for your website, we conduct a deep inspection of your website, comparative analysis, link building, content marketing, on-page and off-page SEO, and other SEO techniques. By doing so, we boost your website's prospects of getting featured as a snippet on Google or appearing in the top search results.
2. Boost in organic traffic
A website that ranks in the top search results on Google is sure to witness increased organic traffic and reach. By organic traffic, we mean the traffic that comes to your website based on user searches and queries, and the consequent clicks on the search results. We funnel down your SEO Cincinnati strategy to help it rank for specific keywords ahead of your competitors and witness greater traffic reach and conversion rates.
3. Enhance user experience
Google ranks websites that offer an enhanced user experience with seamless navigation. Our Cincinnati SEO services improve the website's structure and code, page load times, and other technical aspects to ensure that users are able to crawl easily within your website and navigate to other external links using a single click. 
When your website is enhanced for a better user experience, it receives a greater inflow of organic traffic, which gets converted into useful conversions. An optimized website can also be a great tool to build long-lasting relationships with your customers and ensure sustained visibility for a long period of time.
4. Increase leads & sales
We help design and implement SEO planning and strategy to give you more visibility online. A fully-optimized website drives organic traffic to your website leading to more customers and sales for your business. By helping you stand out among your competitors, our Cincinnati SEO services also help you create brand awareness and a distinct brand voice. When your customers are aware of your products and services, it leads to better conversions and sales.  
In addition, by optimizing the content on your website, we help your brand gain credibility and trust among its target audience. When you become the go-to place for users searching for products and services, you can enjoy an increase in sales and revenue for your website.
5. Improved web & calls leads
When your website encounters more organic traffic and reaches your target audience, there are greater chances of getting the traffic converted into potential leads. If you have a physical store or an online business, the footfall will lead to increased web conversions and call leads. These call leads can become your future clients and customers and a source of revenue and profit.
6. Better Conversions
An optimized website encounters regular visitors who can be converted into potential clients if the user experience is great. SEO planning and strategizing involve optimizing and publishing content that's relevant to the visitors. When the users on your website are engaged, the CRO gets enhanced, bringing in more sales, increased performance, and ROI.
7. Dedicated SEO team
Infidigit, the Cincinnati SEO company, has a dedicated team of experts and professionals from varied fields, such as writers, copywriters, SEO experts, strategies, web developers, and other professionals that come together to design the best Cincinnati SEO strategy for your product, service or organization. 
We understand what it takes for a business to make its online presence felt among the target audience and attain visibility in search engine results. We conduct website audits and inspections before we develop and design an SEO strategy using link building, content marketing, keyword research and planning, on-page and off-page SEO, technical SEO, and other related aspects of SEO.
8. Extensive Expertise In SEO
The SEO landscape is ever-evolving and needs constant upgradation and innovation to help businesses obtain better visibility and reach on search engines. As your Cincinnati SEO agency, we realize this. 
We conduct deep evaluations and inspections of our client sites, improvise content strategies, identify strong keywords, and publish powerful SEO-optimized content for our client's websites to help them provide an enriching user experience and ensure greater conversions and revenues.
9. Detailed reporting
At Infidigt, we make sure our clients are kept in the loop and given detailed reports on the performance of their website post SEO optimization. We include multiple parameters for reference for our clients to help them analyze how the website is performing on search engines, the inflow of traffic, the conversions, revenue, and ROI.
What is SEO?
SEO or Search Engine Optimization is the most effective digital marketing strategy to enhance your website's visibility on search engines like Google, Bing, Yahoo!, etc. It involves multiple components like link building, keyword research and planning, on-page and off-page SEO, website audits, content marketing, and multiple other tools to help your brand build a trusted voice that customers believe and look up to for information and purchases.
Why is SEO essential for my business?
If you are an online business or a physical store looking to build an online presence, you need to get visibility on search engines first. The most effective strategy to rank on search engines is SEO, which is the optimization of your website for content, keywords, and structure, thus adding credibility to your brand name. A top-ranking website is considered a more trusted source by customers and attracts greater traffic.
How Can I Get Listed On Google's & Bing's First Page?
If you want to get listed on the first page of Google or Bing, you need to optimize your website for SEO. SEO involves conducting a deep inspection of your website, gap analysis, competitive analysis and keyword research plus planning to chalk out a suitable strategy for your specific business needs. Once we understand what and how your business operates, we formulate an SEO strategy that involves adding high-quality backlinks, and relevant keywords, publishing web page content and blogs, and optimizing the health of your website for increased site speed and user experience. Google lists over 200 metrics to rank your website. When your website is optimized for most of these parameters, the chances for it to rank on the first page of Google are improved.
Is Local SEO needed for your business?
If you have a business presence in multiple locations, you need to optimize your website for local SEO. Local SEO helps rank your website higher in localized search results. Whenever a person searches for a product or service nearby related to your domain, your website will appear in the top search results, securing higher chances of clicks and possible conversions.
How does SEO help in generating leads & Sales?
SEO strategy determines the direction of growth and expansion of your business online. When your website is optimized for certain keywords and presents content that's relevant to a certain kind of audience, and satiates particular search queries, you are narrowing down your visibility to a target audience and aiming to convert them into potential clients. When a user visiting your website has a great user experience, is seamlessly able to navigate within your website, and can easily determine their desired course of action on your website, your chances of generating leads and sales increase.