What Is Google Translate? 
Do you ever feel like you have exhausted your supply of quality content on Google and need a treasure trove of fresh content ideas to reinfuse your writing?
What if we say you are yet to leverage a hidden strategy that might grant you an infinite supply of ideas for your blogs and social posts? 
Google Translate lets you explore industry blogs and content pieces across various languages to draw inspiration from. It is a multilingual translation tool by Google used to write documents and texts into any language of your choice. 
It comes as a website, a mobile app, or an API to help developers create applications and browser extensions. It can translate web pages, documents, paragraphs, sentences, and words in more than 120 languages, including English, for free. 
Does Google Translate-Generated Content Qualify as Duplicate Content? 
When Google's Mueller was asked this question by someone wanting to convert the German content on their website to English, Mueller's straightforward answer was "No. If it's translated content, it's not duplicate content."
But if they used a translation tool like Google Translate to create German content from English content, it would be a different problem — it would become a quality issue.  
People Also Read: Evergreen Content
How can I Use Google Translate?
You can use Google Translate to translate content ideas, text, or web pages in a few simple steps: 
Begin by opening it on your browser. 

Copy or type in the text you want translated in the given box. You can also use the handwriting option to draw characters like you were using a pencil or click on the listen button to hear the correct pronunciation of a pasted text.

Choose the language of the text you wish to be translated in the first textbox or use the

Detect language

option.

Google will translate the entered text into your default language, or you can choose the language you want to translate the text to by clicking on the

▼

button.

Save the translated text in your Phrasebook to be used later.
How to translate websites? 
If you are seeking to translate an entire website, you can follow these steps:
Choose the website option on the top of the window and enter a desired URL.

Click the arrow button to view the translated version.

You also have the option to switch between the translated and the original version by clicking on the top-right button on the translated website. 
How to Translate Documents? 
Documents of up to 10 MB in size in docx., Pdf. .pptx, .xlsx. formats can also be translated using the Google Translate tool. However, this option is not available for mobile phones or desktops with smaller screens.  
On

Google Translate

, click on the

Documents

option.

Next, click on

Browse Your Computer

.

Select the file you want to translate and click on

Translate

. 

Once the

Translate

button changes from 'Translation' to 'Download translation,' click on the button to download the translated file.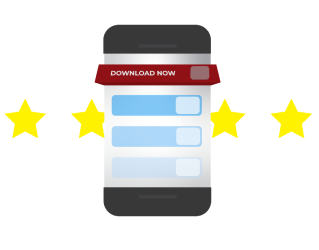 Do you want to boost your mobile app performance?
Optimise your mobile app with our award-winning ASO strategies that will lead to higher rankings & installs on Play Store & App Store.
Do you want to boost your
mobile app performance?
Optimise your mobile app with our award-winning ASO strategies that will lead to higher rankings & installs on Play Store & App Store.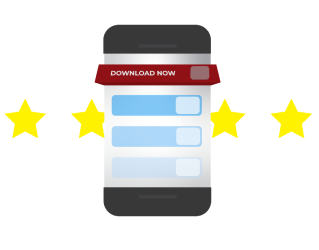 Conclusion 
Learning how to use Google Translate is no rocket science and requires little effort. However, you should be sure to edit the text for clarity and SEO. It is great to pick up ideas from Google Translate, but you should never ignore re-optimization with the required keywords for SEO. 
You must also have a deep understanding of the linguistic nuances and cultural differences between different languages to check and edit if the translated text fulfills those requirements and fits your quality criteria.  
Popular Searches:
What Is Chatgpt | Pillars of SEO | Video SEO | SEO Challenges | AI in SEO | First Input Delay (FID) by Google will be replaced by INP | SEO Audit Services | Google Penalty Recovery Services in India | ASO Services in India | Internet Marketing Services in India | SEO Agency | SEO Services | SEO Services in USA | Local SEO Services in USA | SEO Company In USA | E-Commerce service in USA | Conversion Rate Optimisation Services | SEO Packages | E-commerce SEO Packages | Ecommerce SEO Audit Packages | Enterprise SEO packages | Infidigit Case Studies | On – Page SEO Services | Link Building Services | SEO Company