Organic Sessions
1.8 Billion+

#1 Ranking Keyword
40,000+


Organic Sessions
1.8 Billion+

#1 Ranking Keyword
40,000+

We Help You Rank Higher On SERPs
According to data, only one-fourth of users get to the second page of search engine results. It means that if you are not visible on the first page, your prospects of receiving leads are greatly diminished. This is why it is critical to have the services of the best SEO agency on your side. 
SEO Agencies can assist you with keyword research, content generation, site structuring, and other tasks. They will also work on a link-building strategy that includes guest posts and comments to help authoritative domains obtain links. 
Simply put, if you want to increase revenue from your online business, you will need the help of an SEO agency.

Vipul Oberoi
Director - Marketing, CSR & Learning at Dun & Bradstreet
"The efforts of our partner, Infidigit, on SEO have made turned our website into lean, mean ROI-generator. It has now become a pure evidence of how a coherent SEO strategy and creation of relevant content can work wonders for a brand in the digital space."
+156% Organic Sessions     +188% Organic Revenue      +186% Organic Clicks
+156% Organic Sessions
+188% Organic Revenue
+186% Organic Clicks

Carla Rabe
Product Lead: Growth at Superbalist
"The most notable outcome is holding the #1 ranking position in South Africa for "Black Friday" related keywords for 3 consecutive years and winning an international SMX award for the best retail search marketing initiative. "
+415% Organic Sessions     +236% Organic Revenue      +240% Return on Investment
+415%  Organic Sessions   
+236% Organic Revenue    
+240% Return on Investment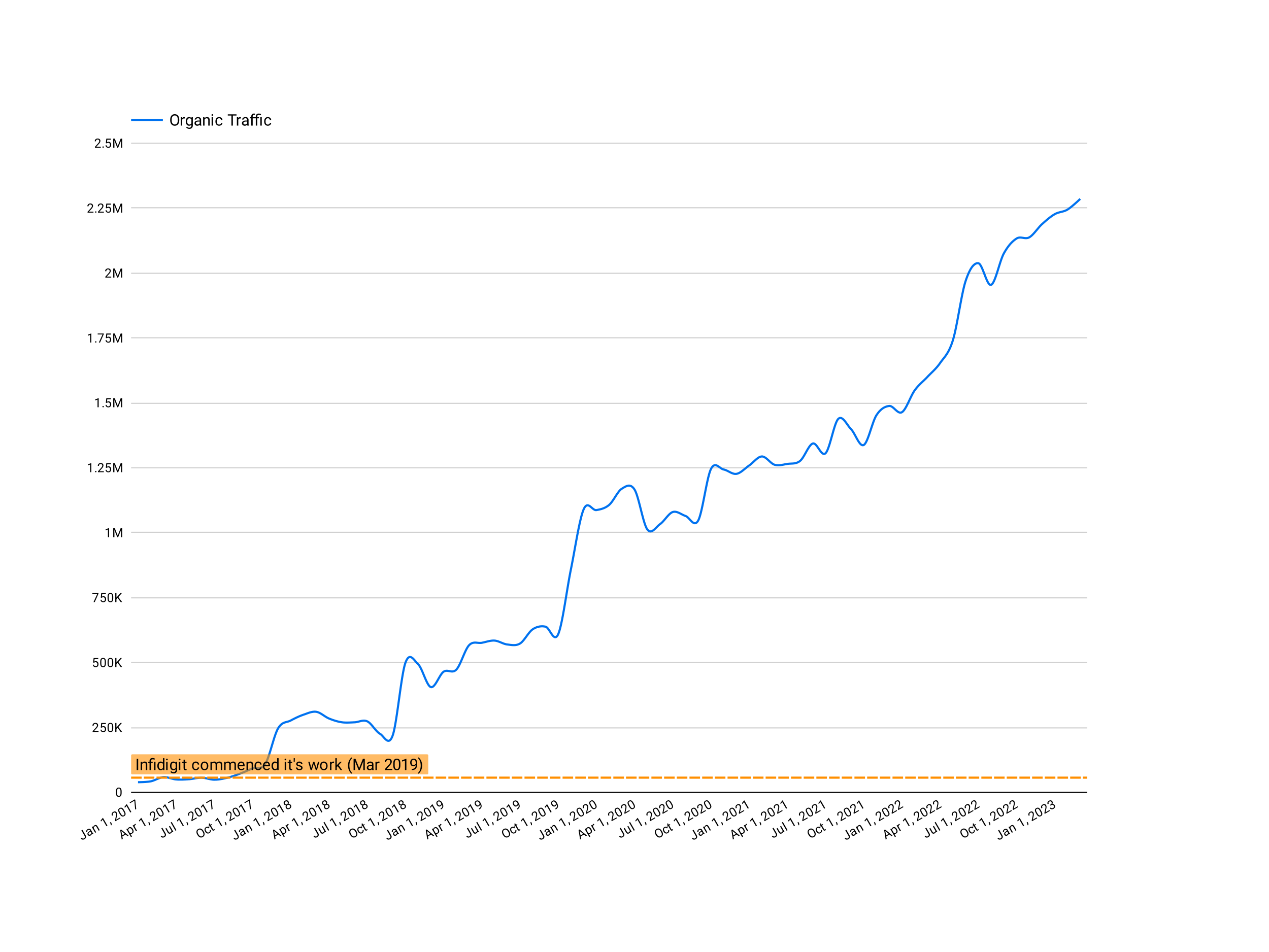 Why Choose Infidigit as Your SEO Agency?
Improving rankings organically while also keeping the long-term goals of our clients in mind is what we excel at. Detecting any lags in in-house marketing campaigns, conducting thorough keyword research for targeted efforts, and offering a unique perspective to approach the target audience are the services that you get with us.
Being the most reliable SEO agency, we provide ecommerce SEO services, SEO audit services, Google penalty recovery services, link building services, pay per click services, content marketing services, local SEO services, and much more to our clients. 
Why hire us as your SEO Agency?
We deliver better ranking in less time
We make sure end users achieve excellent surfing experience
Better understanding of client's requirements
We improve client's ROI in the shortest time possible
1. Team of SEO Experts
We firmly believe that every business is unique. Therefore, we have created a team of SEO professionals from various industries to assist you in expanding your reach. The SEO staff at Infidigit has a cumulative experience of 10 to 15 years. So, regardless of the type or size of your company, our team has a solution for you.
2. Dedicated Project Manager
The most important reason to pick Infidigit over others is the dedicated project manager. Several agencies put one team in charge of multiple projects, which leads to undesired results and a waste of money. This is not the case with Infidigit. Our dedicated team will ensure that you obtain high traffic and quality leads essential for improving Return on Investment (RoI).
3. Award Winners
Reputation is another reason to hire Infidigit as your SEO partner. Since our inception, we have gained the trust of several clients in the market. We are delighted to mention that our superior SEO services have won over 20 accolades in the last few years.
4. Data Driven Approach
We use a data-driven strategy to provide you with the finest results. Data can reveal your competitors' performance and where you stand in relation to them. It also aids you and us in establishing a performance benchmark to plug the loopholes in your existing marketing strategy.
5. Regular Reporting
It is impossible to know your site's performance without keeping track of key performance indicators (KPIs) and maintaining reports. Our team regularly prepares reports for different metrics to help you track the SEO impact. We deliver a report that includes organic traffic, backlink quality and quantity, keyword ranking, lead generation, and other diagnostic checks.
6. Experience
Infidigit is not a new player in the market. We have been around for a while and have managed a variety of complicated projects across industries since our inception. Small or large, we have helped businesses of all types improve their site rankings and brand visibility.

Rubi Gupta
AVP Marketing & Growth at Spinny
"Since SEO was an unexplored area for us till Jan 2021, we trusted Infidigit's SEO team to fulfil our requirements and formulate an action plan. Within 11 months, we observed an improvement in non-brand clicks by 169% and organic users by 131% with more than 800 keywords ranking in the top 10 positions. As a result, our overall organic numbers improved. With that said, we hope to achieve similar milestones in the future."
+169% Non-Brand Clicks      +111%  Organic New Users      800+  Keyword rank in top 8 pos
+169%  Non-Brand Clicks
 +111%  Organic New Users
 800+  Keyword rank in top 8 pos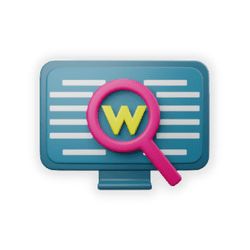 SEO Services
Sustainable growth for your business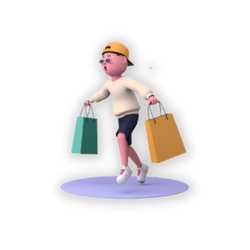 E-Commerce SEO Services
Increase your online traffic & sales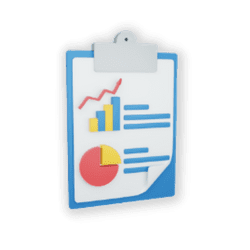 SEO Audit Services
Improved SEO impact through an in-depth technical audit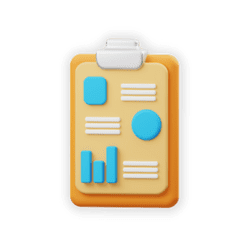 Content Marketing Services
Engage your customers & boost SEO with quality content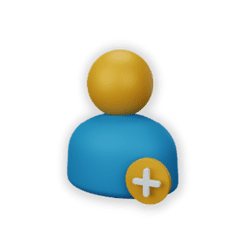 Local SEO Services
Increase local traffic from your customers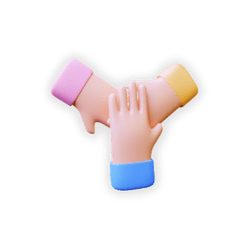 Google Penalty Recovery Services
Recover from Google Penalty through a focused strategy
How We Rank Your Website Higher?
Being one of the top SEO agencies, we make sure to deliver every digital marketing service that adds value to clients' marketing campaigns. 
Our rich list of SEO Services include:
1. Technical SEO Audit
We cover more than 270 pointers in our technical SEO audits
It is the process of checking the technical aspects of a website's SEO. As mentioned above, every search engine has different factors for ranking websites. The search engine bots crawl the web to find websites and check for different factors before ranking the website. In a technical SEO audit, we consider different technical aspects such as hosting, indexing, page loading speed, content, target keywords, backlinks, and related references. We look after the following things while providing technical SEO audit services. 
SSL Certificate: SSL certificate reflects higher security measures for a website. The Secure Sockets Layer (SSL) certification assures the existence of a secure connection from a web server to a browser. 
301 redirect: Wish to move a web page permanently? We can help by offering 301 redirects. This redirect tells the browser about the new location of the page. Even if the user enters the old URL link, the browser redirects the user to the new link where that page has been moved. 
.htaccess: Dealing with Apache web server? .htaccess file improves the website's technical search engine optimization (SEO). By using .htaccess file, we create redirects, modify HTTP headers, manage to get pages crawled, etc. with ease. 
CSS: We want your website to look beautiful. The Cascading Style Sheets (CSS) offers granular control over all visual aspects of a website, including font, style, etc. Our team specializes in creating different style sheets for different requirements.
Site platform: Worried about selecting the best site platform for your website? We know exactly what site platform suits your requirements and help you with it. Weebly, WordPress, Wix, etc. are some popular site creation platforms.
2. Content Gap Analysis
We cover more than 270 pointers in our technical SEO audits
Wonder how your website is not ranking better, and your competitors are despite using the same keywords? This is where the content gap analysis is required.
It is one of the major aspects that draw the attention of prospects to your website. Content gap analysis involves a comparison of current content offerings with desired content offerings.
We help you analyze the gap between what you are delivering and what users expect from your end. Our team of content specialists identifies what content is trending in the particular industry and how your content compares with the trending one.
3. Backlink Audit
Backlink audit helps in gaining quality links to your domain
As a top SEO agency in India, the aim is to offer quality backlinks. However, achieving quality backlinks is not a piece of cake. A backlink audit is a process of analyzing the backlinks received by other sources.
How many backlinks are relatable and useful for your business?
How many backlinks are relatable and achieved using blackhat techniques?
 Receiving backlinks with blackhat techniques can result in a penalty.
Being the best SEO agency in India, we have expert resources that ensure thorough backlink audits.
4. Google Penalty Recovery Services
If you are hit by a Google penalty, we help you to recover from it
This is a nightmare for every business website online. Businesses try hard to follow every policy by Google to avoid any sort of penalty. But what if you still get penalized? As Google algorithms are subject to frequent updates, there are chances of getting a penalty. But, don't worry. This is not the end. Infidigit knows exactly how to recover from the penalties. 
In the past, the Google Panda update hit websites with poor quality content and duplicate content. In order to address the concern, our Google penalty recovery services include detection of duplicate content, analysis of low-quality content issues, and recommendation of page removals. 
Similarly, the Google Penguin update hit sites with bad quality links, over-optimization of anchor texts, etc. Our experts performed baseline rank checks, evaluated inorganic links, contacted webmasters to remove the poor quality backlinks, among other measures.
On-page SEO activities take care of keyword research, title, meta description, image optimization, URL structure and much more. These are the basic steps for search engine optimization. According to the industry, target audience, and demography, our experts perform keyword research. 
Following which, the primary keywords are mentioned in the title and meta descriptions. Our experts add keywords in the alt text to rank website images as well. We also make sure to select long-tail keywords as well as those with high search volume. 
6. Influencer Marketing Activities
Influencer activities are implemented to boost ranking
Wouldn't that be great if an influencer from your industry mentions your business on their blog or social media post? Every industry has a set of people with a wide social reach known as influencers. The consumer tends to rely on references of such individuals rather than considering information passed via direct marketing.
Our influencer marketing services help you contact influencers to convey your business message, which would, in turn, help you increase your brand awareness in the market.
When to Hire an SEO Agency for a Website?
SEO has been around for a long time and has proven a game-changer for many industries worldwide. However, many businesses shy away or fear investing their money in things they don't know or trust. But that scenario is now taking a drastic change. Learn More

Anuj Gupta
Head of Revenue & Product at Zivame
"We were exhilarated to see Infidigit achieve the target of 100% increase in non-brand traffic, two months before the set timeline. Such spectacular results can only take them forward in the road ahead."
 +116%  Organic Sessions      +93%  Organic Revenue      +73%  Return on Investment
 +116%  Organic Sessions 
 +93%  Organic Revenue
 +73%  Return on Investment
What is SEO?
Search Engine Optimization (SEO) is a technique in which various optimization efforts are carried out on a website, which makes the website rank high in search engine result pages (SERPs). It is a digital marketing strategy that improves the quality of a website and increases its detectability on search engines.
Should I Hire an SEO Agency?
Setting up an in house SEO facility requires skilled resources with years of experience in the field, access to expensive tools and platforms, time and the resultant cost. Hiring SEO resources, training the resources, providing them with required tools involves a lot of time and effort. Instead, hiring an SEO agency can save you time and effort. At Infidigit, we have skilled resources with experience in handling multiple projects and ranking web pages on the first page of search results. Handing over the tough tasks to the experts is always a good idea. 
Factors to consider while hiring an SEO Agency?
When on the lookout for the best SEO agency, keep an eye on factors such as experience, skilled resources, customer reviews or testimonials and cost of services. The SEO agency must understand your unique requirements and deliver customized solutions.
What does our SEO Services include?
Being the best SEO agency, we deliver a wide range of services such as e-commerce SEO, SEO audit, Google penalty recovery services, local SEO, link building services, keyword research, content strategies, etc.
Why is SEO Important in 2022?
SEO is a never-ending process. As long as there are web browsers, SEO will be needed. In 2021, various trends continue to influence SEO practices, especially due to the increasing number of smart and voice searches.
What should be my budget to hire an SEO Agency?
There is no precise answer to this question. Every company has different marketing requirements. According to the services required and customized requirements, the budget is finalized. Ideally, 30% of your marketing budget should be used for digital marketing purposes. 
What is our USP as compared to other SEO Agencies?
At Infidigit, we make sure our cumulative experience of 18 years offers excellent online visibility to our clients through paid as well as organic channels. We have a reputed clientele list, including popular brands such as Myntra, ICICI Prudential, Zivame, Dream11, etc. 
What makes us a good SEO agency?
Listed below are factors that make us a good SEO agency – 
We have dedicated team members allocated for each client
Our primary focus is to generate organic revenue for our clients
We focus on a data-driven approach to churn out the best results
We generate comprehensive SEO strategies for each client
Which tools are used to perform SEO?
The market is filled with various tools used to perform SEO. But as the best SEO agency, Infidigit uses high-performance tools such as SEMRush, Ahref, Screaming Frog, Google Analytics, Keyword Planner, etc. 
How can I rank higher on Google?
By hiring a reputed SEO agency, you can increase your online visibility and enhance customer engagement. You can opt for on-page SEO, off-page SEO, influencer marketing and content marketing to achieve better ranking. Make sure you hire the best SEO agency to achieve higher visibility on search results and make the most of your investment.