WordPress Gutenberg 7.1 is updated with multiple improvements. At the same time, a small slowdown in performance in this version of Gutenberg is observed. However, the scope of improvement may nullify those concerns. The release contains many refactors to functional components that allow using new hooks that are available.
The release enables block development to operate standard features like color picking UI effortless. The release expands the useColor hook to have new functionalities like default color detection and color contrast checking. You can now merge the template part block on the full site editing work.
New User Interface – 
This improved feature is in the welcome UI screen, which helps new users to introduce them to the Gutenberg block editing experience.
Table Captions – 
Table captions introduce table caption UI mechanism to toggle between edit and select modes. This allows you to edit inside the table and selection mode allows a user to select an element of the table. Gutenberg's table functionality is useful and saves a user from having to download a plugin.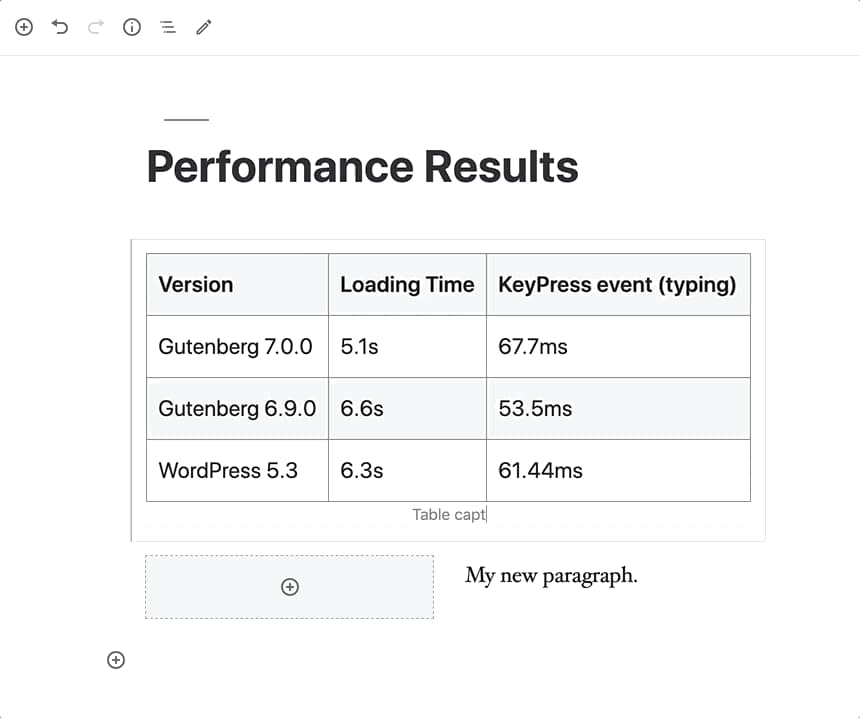 Example: premium table plugin like League Table by DAEXT has numerous features that an advanced user may find useful and flexible.
Mobile Editing Improvements – 
The next two upgrades are in the user interface for editing.
*This feature allows a fixed-mobile toolbar for editing elements like paragraphs & links.
Example: the new mobile toolbar in action from WordPress mobile toolbar GitHub page.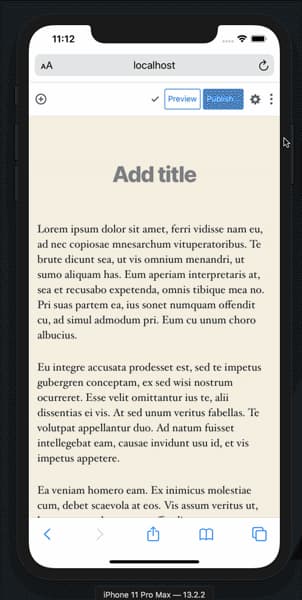 *Another improvement is the ability to select multiple blocks while editing in mobile: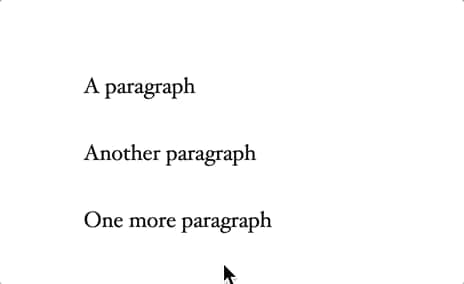 WordPress trimmed PHP 5.2 compatibility code from the RSS block. This helps WordPress users use the most up to date version of PHP, which is currently in the 7.x version. Upgrading the PHP version helps WordPress site to speed up the site as well as protect your site against hacking events.
Popular Searches
SEO Company in India | SEO Services in India | Ecommerce SEO Services in India | Different Types of SEO | Technical SEO Checklist | SEO Periodic Table 2019 | Types of Digital Marketing | Major Google Algorithm Updates | September Broad Core Algorithm | Structured Data Warning |