John Muller, in his recent statement on Reddit on text-to-HTML ratio, said, "It makes absolutely no sense at all for SEO," and you should "ignore any report that gives you a text:html ratio."
In his statement, we can see he clearly emphasizes that text-to-HTML ratio or proportion has never been a meaningful aspect of SEO, and focusing on it will never yield fruitful results.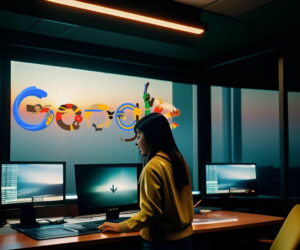 The text-to-HTML ratio refers to the proportion of text content compared to the HTML markup in a webpage. It's often viewed as an indicator of content quality or SEO performance. However, according to John Mueller, it's not a valid or meaningful metric. In a humorous way, John Muller states, "I will give you and your boss a very disappointed look from afar" if an SEO focuses on text-to-HTML ratio in their organization."
This is not the first time John Muller has stated that the text-to-HTML ratio is useless or not a helping factor in SEO; he stated a year ago, "Code-to-text has never been an SEO factor," in 2018. 
In simpler terms, John suggests that focusing on user experience, such as changing the font or text color, will have a more noticeable impact than fixating on these ratios.
Popular Searches
Universal Analytics 360 deadline Extended to 2024 | Google Search Console Update | W3C Announces Major Change | YouTube launches new Live Redirect feature | Google Tests New Featured Snippets | Google to End Support for Universal Analytics in 2023 | Google Introduces Favicons, Sitename, and Sponsored Labels on Desktop | Google March Broad core update 2023 | Keyword Stuffing | Google Discontinues Mobile-Friendly, Page Speed, Secure Sites, and Page Experience Ranking Systems | Google Releases The March 2023 Broad Core Update | 15MB Googlebot Limit Now For Each Individual Subresource | Google Introduces Favicons, Sitename, and Sponsored Labels on Desktop | Google Search Status Dashboard To Provide a History Of Ranking Updates | Blue Highlights in Google's Featured Snippets Go Live | Link Best Practices For Google: The Expanded Guide