Professional SEO Services
Are you seeking an exponential increase in web traffic for your website, which also results in incremental revenues?
Partner with a globally acknowledged professional seo services which ensures performance driven SEO.
Avail Rewarding Professional SEO Services with Infidigit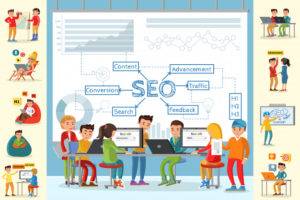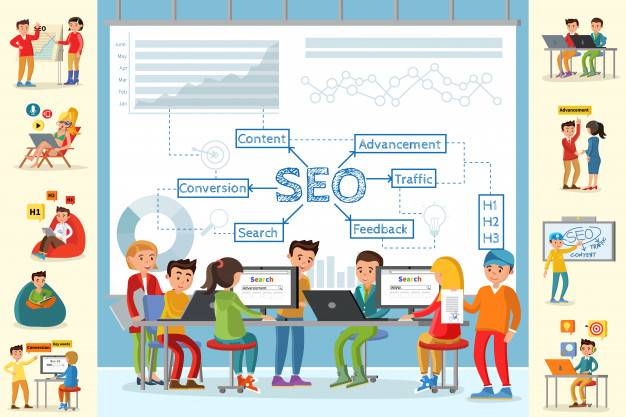 When Googling any information, service or product, the top three search results are the ones most people generally concentrate on. Rarely do people scroll down till the end of the page or go to the next page. Google and all other search engines scour through billions of content pieces to filter down to the best ones and present them on top. For this reason, businesses hire professional SEO service providers.
Infidigit is one such professional SEO Services company. It is a full-fledged resource to improve the ranking and visibility of your website in the best possible time frame. The SEO wizards at Infidigit are experienced enough to elevate the results of conversion rate, visibility, and traffic on your site. We are referred to as performance-driven professional SEO experts by our clients because of the customized strategies crafted by us for our customer-specific SEO needs. Our services are updated on a real-time basis and our talents are upgraded to function with the trends like core web vitals, artificial intelligence, influencer SEO, EAT and branded SEO, video marketing, voice search, and more.
Since our inception in 2017, our team and our clients have shown tremendous growth due to our core mission: to deliver results. Our growth and responsibility graph is scaled up when our clients owe their high returns on investment to us.
Make Your Website Rank Higher On Google
You are just one step away from ranking your website higher on Google!
Rewards of Infidigit's Professional SEO Services
Why Choose Infidigit as a Professional SEO Company?
Infidigit offers flexible professional SEO services to its clients, with the following key attractions:
Consider us as your In-house SEO Team
Increasing your sales via organic channel is our only goal
Learn About Our Professional SEO Services
Infidigit is one of the top SEO service providers in US. With its flair to deliver exemplary results in the form of search engine rankings and exceed marketing goals, Infidigit has a proven track record of driving exemplary results by providing top-tier SEO services.
Infidigit conducts meticulous research into your competitors' online strategies. Right from their SEO strategy to the keywords they are using, we find out all the areas they are succeeding.

We also evaluate the areas that your competitors might be lacking in. Once this research is complete, we come up with strategies that will fetch your business better results.
We delve deep into your domain and find out the words and phrases that potential visitors are most likely to search for. This helps us find the most suitable and fitting short and long-tail keywords for your websites.

These keywords are then organically integrated into meta tags and the content of the websites so that their search engine ranking can increase organically.
Infidigit conducts an elaborate SEO audit of your websites to find out all the areas that can be optimized and enhanced.

With an SEO audit checklist containing over 270+ factors, we conduct a thorough analysis of your website and implement the required improvements to boost the health of your website. The comprehensive optimizations take care of all the factors that can help boost your website's health and ranking.
Optimizing your Web pages is the first step towards improving the website's rankings. Hence, on-page SEO is one of the primary tasks carried out by Infidigit's professional SEO services.
We organically infuse well-researched keywords, optimize your meta titles and descriptions, insert internal links, and carry out image optimization to ensure that your Web pages are healthy and easily accessible.
While optimizing your website is very important, it is also imperative to find good platforms to publish your content so that your website can gain more traction and brand awareness improves too.

Building links, externally linking your website, guest posting on forums, and utilizing the power of social media are just some of the off-page SEO activities that Infidigit carries out for your business.
Infidigit prides itself on being transparent in the services it offers. Right from the beginning, we provide you with periodic reports that show the progress of the professional SEO services we offer for your website.

We track all the metrics, such as SERP rankings, and ensure that you are updated at every step of the SEO journey that we carry out for your website.
Benefits of Hiring Professional SEO Services​
It saves you valuable time.
A full-fledged SEO services company is solely dedicated to executing the essential SEO services regularly, while you focus on the key product/services of your business.
It's true that you need to pay the SEO agency from whom you hire the services. But this cost of professional expertise is far less compared to the expenditure which you might otherwise incur in hiring the professionals and infrastructure in-house. 
You can leverage from the masters of knowledge.
Any full-fledged professional SEO service provider has a team of SEO professionals, web developers, and content writers who are masters of their niche. 
You can leverage from their massive experience.
SEO agencies have in-depth knowledge about various industries and their players. Their years of experience allow them to understand which strategies work best. They have filtered the best of strategic outcomes after repetitive trials and errors.
Professional SEO experts are more efficient.
SEO agencies with their team of content writers, SEO specialists, and web developers are much more proficient in executing the multiple SEO services and changing them as per the need of the hour, with much ease. 
Finally, you are furnished with valuable data and analytics to boost your business
Looking For A Customized SEO Plan?
Get in touch with our seo experts
Check Our Recent Results And What Our Clients Have to Say
The SEO team has adopted a refreshingly innovative approach that has resulted in Myntra's improved performance.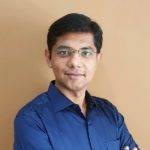 Achint Setia
Vice President, Marketing at Myntra
We were exhilarated to see Infidigit achieve the target of 100% increase in non-brand traffic, two months before the set timeline.

Anuj Gupta
Head, Revenue and Product at Zivame
Infidigit's data-driven approach to SEO & focus on improving ROI for their clients makes them the SEO team I recommend.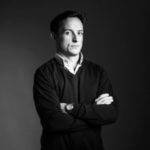 Luke Jedeikin
Co-CEO / CMO At Superbalist
Technical SEO is where Infidigit excels. What I liked the most about Infidigit team is the sense of clarity and eagerness to explore different solutions.

Rituj Kate
Sr. Manager – Product At Dream11
Subscribe to Monthly Growth Marketing Newsletter
Once a month, 100% Useful. No spam.