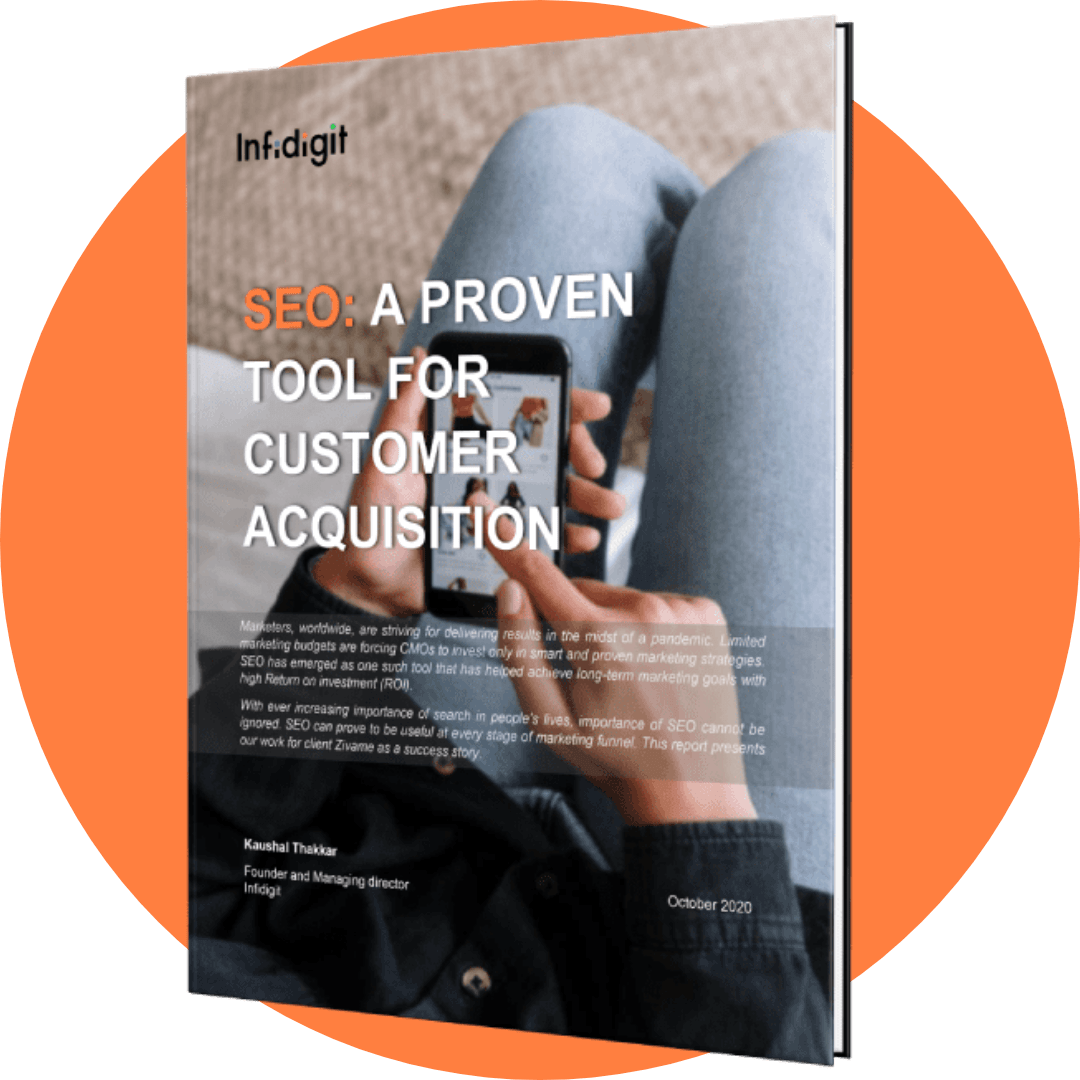 SEO: A proven tool for customer acquisition
This whitepaper delves into the benefits of SEO and the strategies businesses can use to optimize their online presence. By implementing effective SEO techniques, businesses can gain a competitive edge and boost their customer base.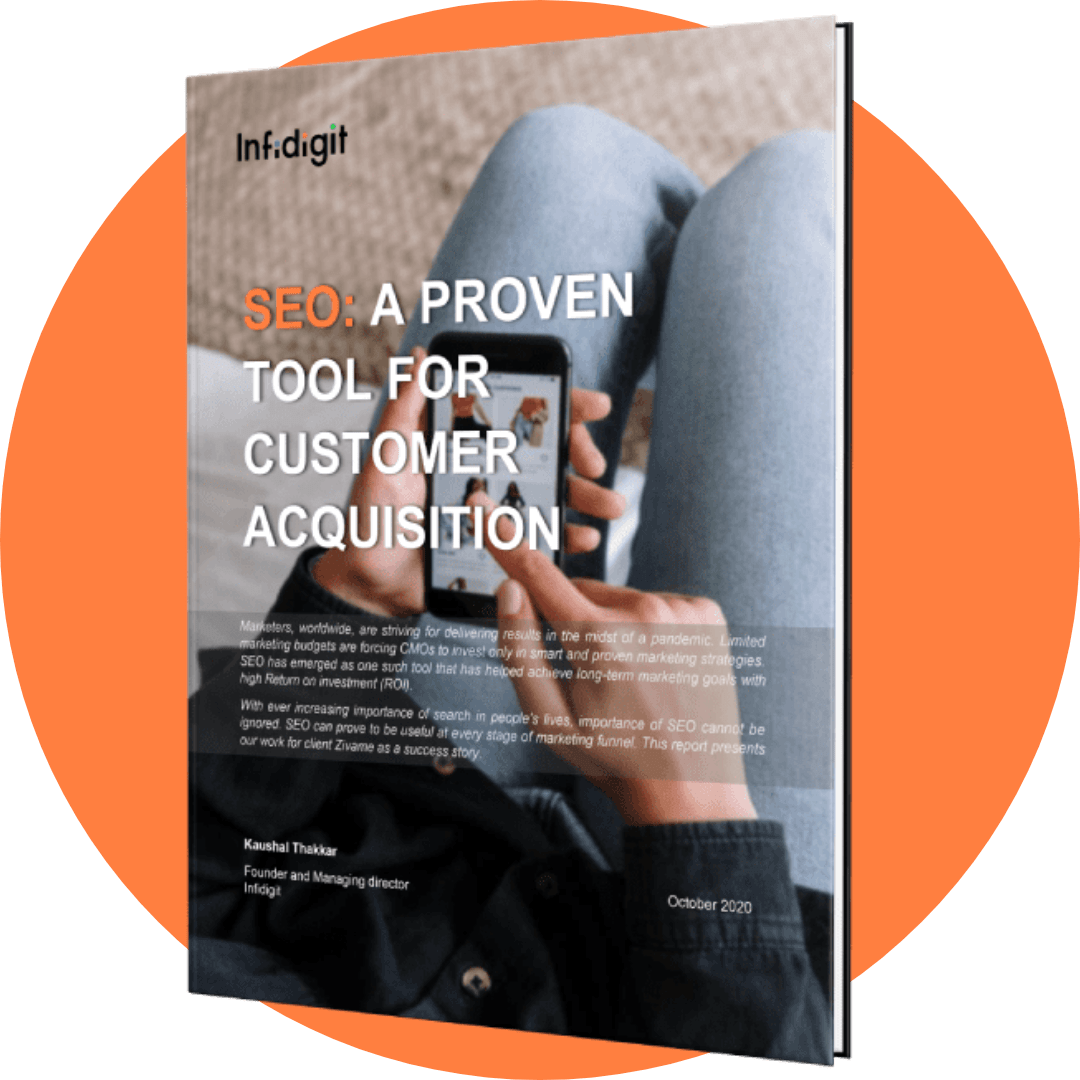 Redefine Customer Acquisition
Customer acquisition is the Top priority for digital businesses.

This White Paper presents how you can acquire new customers via SEO, And how we drove 73% new users growth within 12 months for a renowned eCommerce. 
Learn how SEO can enhance the efficiency, effectiveness and ease of your acquisition strategies.

Organic Sessions
1.8 Billion+

#1 Ranking Keyword
40,000+


Organic Sessions
1.8 Billion+

#1 Ranking Keyword
40,000+