WordPress Development Services at Your Doorstep
WordPress has been at the front and center in the website development space, holding over 30% of the market share. WordPress brings a very considerable amount of features and conveniences for businesses in web development.
WordPress is also widely regarded as one of the most powerful and streamlined content management systems. Easy to use, easy to integrate, and easy to develop, WordPress SEO development can benefit businesses in many ways. With a colossal amount of plugins, add-ons, and other third-party integrations, WordPress website management is quite easy for businesses. With a 24*7 active community of worldwide experts, WordPress is the best content management system to rely on for web development.

So, if you are looking for WordPress development services to step up on the world wide web, look no further. Infidigit is a WordPress development agency that offers extraordinary services that can make your web development journey easier and more refined. Our skilled teams of WordPress developers deliver unique and out-of-the-box solutions that can help propagate your website in profitable directions. With cost-effective and top-tier solutions, Infidigit brings a lot to the table. 
WordPress services offered by Infidigit
Here are the WordPress development services we offer:
1. Custom WordPress Development
With years of experience in offering WordPress development services, Infidigit's team of web developers is equipped with the best ideas. Our team develops, tests, and delivers clean and responsive WordPress websites that can deliver on multiple fronts seamlessly.
2. WordPress design
With mobile-first orientation becoming the new demand for search engine algorithms, Infidigit ensures that our development process accounts for making an SEO-friendly website. We help out clients in developing intuitive designs, as well as PSD to WordPress conversion for themes. Infidigit also develops customised themes and designs on WordPress to ensure that your brand voice remains unaffected and your website design conveys your brand messaging perfectly.
3. WordPress SEO
Infidigit utilises the best SEO practices to ensure that your website can get indexed fast and rank high on search engines. Our WordPress SEO expertise helps us in delivering the best websites, which can utilise on-page and off-page SEO to its full extent. We ensure the use of relevant and high-ranking keywords in your domain, develop SEO-friendly content, and optimize technical SEO elements like page loading time, meta tags, and much more.
4. WordPress Blog Design
Our WordPress development agency also helps clients in developing best-in-class blog designs. With scalable and authoritative content coupled with appealing designs and themes, we ensure that your WordPress blogs reach, appeal to, and impress the highest number of visitors on your website.
5. Bug Fixing
Our team of expert WordPress developers also provides services for fixing bugs and issues on your website. They conduct a comprehensive audit of your WordPress website and find all the potential bugs and areas of improvement. This helps us in improving the functionality of your website and making sure that your website performs at its peak at all times.
6. WordPress Maintenance
Infidigit offers holistic WordPress website maintenance with the best industry practices implemented. Our developers ensure that your website is easily upgradable, and remove any disruptions in its functionality. With comprehensive server management and handling, we ensure your website runs as smoothly as butter at all times.

Carla Rabe
Product Lead: Growth at Superbalist
"The most notable outcome is holding the #1 ranking position in South Africa for "Black Friday"related keywords for 3 consecutive years and winning an international SMX award for the best retail search marketing initiative. "
+415% Organic Sessions     +236% Organic Revenue      +240% Return on Investment
+415% Organic Sessions
+236% Organic Revenue
+240% Return on Investment
Why Choose Infidigit as WordPress Development Services ?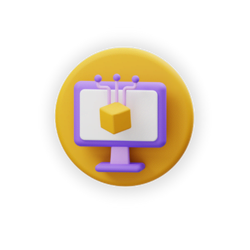 WordPress Website Development
Our in-house team of WordPress development experts offers leading website development with a multitude of benefits. With customisable requirements met to their fullest potential, there are little to no limits to what our experts can develop for your WordPress website. Whether it be customisable themes, integrations, plugins, or anything else, we ensure your website always has the best tools to accommodate your requirements.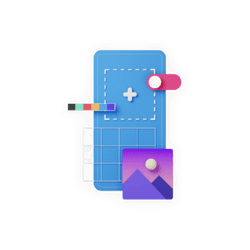 UI/UX Design
Our experts scour your domain's customer experience data and ensure that the website development accounts for all of the findings for developing the best UI/UX design. Infidigit offers comprehensive UI/UX planning for WordPress website development models with imaginative and unique approaches. With configurations crafted based on client brain science and customer behavior patterns, we develop the most suitable UI/UX designs for your visitors.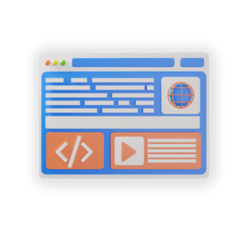 Blogging solutions
Our team of experts provides the most useful and insightful data to develop authoritative and scalable blogs. The power of a well-drafted and developed blog is unmatched for search engine algorithms, and our blogging solutions are built on the best SEO practices in your domain. Infidigit offers comprehensive SEO services for blogging, which include competitor analysis, keyword research, backlinks, on-page SEO, off-page SEO, and much more.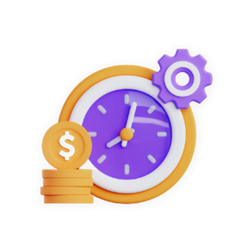 Configuration and installation
The process of configuration and installation can be a mechanical and tough task for any business. Infidigit builds a seamless process that makes both of these tasks stress-free, with rich industrial practices and expertise from our team. We employ the best practices across various elements like spam protection, configuration settings, file permissions, third-party integrations, and much more.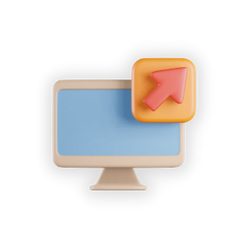 Migration
WordPress migration is often considered a very complex process, but Infidigit makes it streamlined for businesses. Our team of experts can seamlessly migrate your already existing website to a new hosting service like WordPress, with zero loss of data. The migration process is handled with nuance and executed in a way that ensures complete functionality and easily navigable steps. This helps us in ensuring that website migration and user experience align together to form the perfect unity.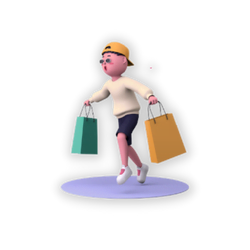 E-commerce solutions
At Infidigit, we pride ourselves on developing and delivering customizable WordPress eCommerce websites to our clients. Each requirement is tailored specifically to your business and we integrate the required plugins and features to create the best possible version of a website based on individual requirements. With robust functionality tailored to your requirements, our eCommerce SEO services and website development solutions ensure that your target consumers get what they are looking for.
Experienced Developers
Our team of expert developers is exceptionally proficient in WordPress development. With years of experience in the platform and delivering out-of-the-box solutions to our clients, our developers have complete expertise in WordPress. Our experienced developers dive deep into each of the requirements unique to each client and deliver results that perfectly and flawlessly match each of them.
Amazon PPC is an SEO-based mechanism that lists the desired products at the top of the Amazon search results based on targeted keywords. You can bid the keywords based on which order the product pages are to be ranked. Shoppers will click on the advertisements which come up once they search the keywords, visit the page of products, and thereby contribute to more sales and revenue for your business.
Lightning-fast pages
Our experts scour your domain's customer experience data and ensure that the website development accounts for all of the findings for developing the best UI/UX design. Infidigit offers comprehensive UI/UX planning for WordPress website development models with imaginative and unique approaches. With configurations crafted based on client brain science and customer behavior patterns, we develop the most suitable UI/UX designs for your visitors.
Custom Admin Panel
Admin management might not be an aspect that many people think about, but Infidigit makes it a priority. We ensure during the development of your website that the process is transparent, and website admins can seamlessly manage the website. We do this by developing customized admin panels within the WordPress administration for web architecture. This ensures a seamless transition during the website handover as your web admins can oversee and control the site with as much ease as possible.
WordPress Support and Maintenance
With years of expertise and up-to-date knowledge of the WordPress development domain, Infidigit offers the most fitting improvement administration for your website. We ensure that your website runs smoothly by fixing bugs and issues, along with ensuring timely updates and upgrades to your existing website architecture. We make this process interactive by regularly communicating the updates, as well as taking feedback on the issues from our clients directly regarding any issues they might be experiencing on their website.
Robust testing
As a leading WordPress development agency, we make it a habit to test each and every single element of the websites we develop before delivering. This helps us in getting ahead of the curve and avoiding any potential issues in the future for our clients. Infidigit tests all the plugins, integrations, and all relevant elements going into website development. 
SEO-friendly Websites
Our experts ensure that you not only get a functional website, but also a website that ranks on search engines. Following the best SEO practices and keeping up with the most recent updates for ranking factors, we adhere to the SEO rules and practices while coding your website. We also offer SEO services for websites by performing comprehensive audits and enhancing the websites based on the best SEO practices. 
SEO is a long term approach that promises equally long term results. The right information, product details, etc. at the right place with the right keywords, URLs, Links, and other features have been known to do wonders. Thus, platforms should consider incorporating SEO for ecommerce websites in their marketing plans. Once decided, contact an SEO company in India  that you can confidently rely on to get customised help and yield amazing results for your business – Infidigit.
Will I receive reports of the WordPress development activities?
Yes, you will be regularly updated on the progress in WordPress website development. At Infidigit, we ensure complete transparency to our clients, and periodically update them on the progress made in the website development activities we carry out. We also provide detailed reports on the results your website generates after the development is complete.
How long will you take to design and develop a WordPress website?
At Infidigit, we believe in quality over quantity. This helps us in ensuring that we deliver quality work and develop the best website for your requirements. Usually, we need at least two weeks to develop a robust and smoothly functioning website. However, it can take longer to develop based on customized requirements, which might take some more time to develop based on the nature of your website and business model. We provide you estimates on the time before starting with the development process.
Who will take care of the content part of my website?
We do comprehensive website audits, manually and along with automated tools. We also indulge in deep research to analyze your sales funnel. It will further include analysis of search query intent, landing page layout, call to actions, check in/check out process, A/B testing, google analytics review and multivariate testing too.
Will I receive support after the development?
As a leading WordPress development agency, Infidigit ensures that our clients stay happy even after the development process is complete. We offer multiple services like WordPress website maintenance, and more after the development process.