Organic Sessions
1.8 Billion+

#1 Ranking Keyword
40,000+


Organic Sessions
1.8 Billion+

#1 Ranking Keyword
40,000+

Did you know that Google uses more than two hundred metrics to decide a site's position? Now, as a business owner, will you be able to keep track of all of these variables? Do you have time to regularly develop long-form material, locate and place relevant keywords in it, and market it in various ways to generate traffic and leads?  If the answer to these questions is no, it is time to hire a good search engine optimization (SEO) agency as a digital companion, as SEO services play an important role in tracking and managing a website's positioning on search engines.
Infidigit's SEO services cover several aspects of SEO. Here are the things we can do for your business.
We will assist you in creating content, whether it's for a blog or a Web page. We choose topics based on what your competitors are doing and what is popular in your niche.
Our SEO services include identifying trending keywords and demonstrating to you how they can be used in your content. We then optimize the overall content and images to make them more user-friendly as well as to make it easier for search engines to index them.
A link-building approach is critical if you want to see yourself at the top of the search results. We make sure to obtain links from authoritative sites in a variety of ways, including guest blogs, classified Q&A and other PR activities.  

Vipul Oberoi
Director - Marketing, CSR & Learning at Dun & Bradstreet
"The efforts of our partner, Infidigit, on SEO have made turned our website into lean, mean ROI-generator. It has now become a pure evidence of how a coherent SEO strategy and creation of relevant content can work wonders for a brand in the digital space."
+156% Organic Sessions     +188% Organic Revenue      +186% Organic Clicks
+156% Organic Sessions
+188% Organic Revenue
+186% Organic Clicks

Carla Rabe
Product Lead: Growth at Superbalist
"The most notable outcome is holding the #1 ranking position in South Africa for "Black Friday" related keywords for 3 consecutive years and winning an international SMX award for the best retail search marketing initiative. "
+415% Organic Sessions     +236% Organic Revenue      +240% Return on Investment
+415%  Organic Sessions   
+236% Organic Revenue    
+240% Return on Investment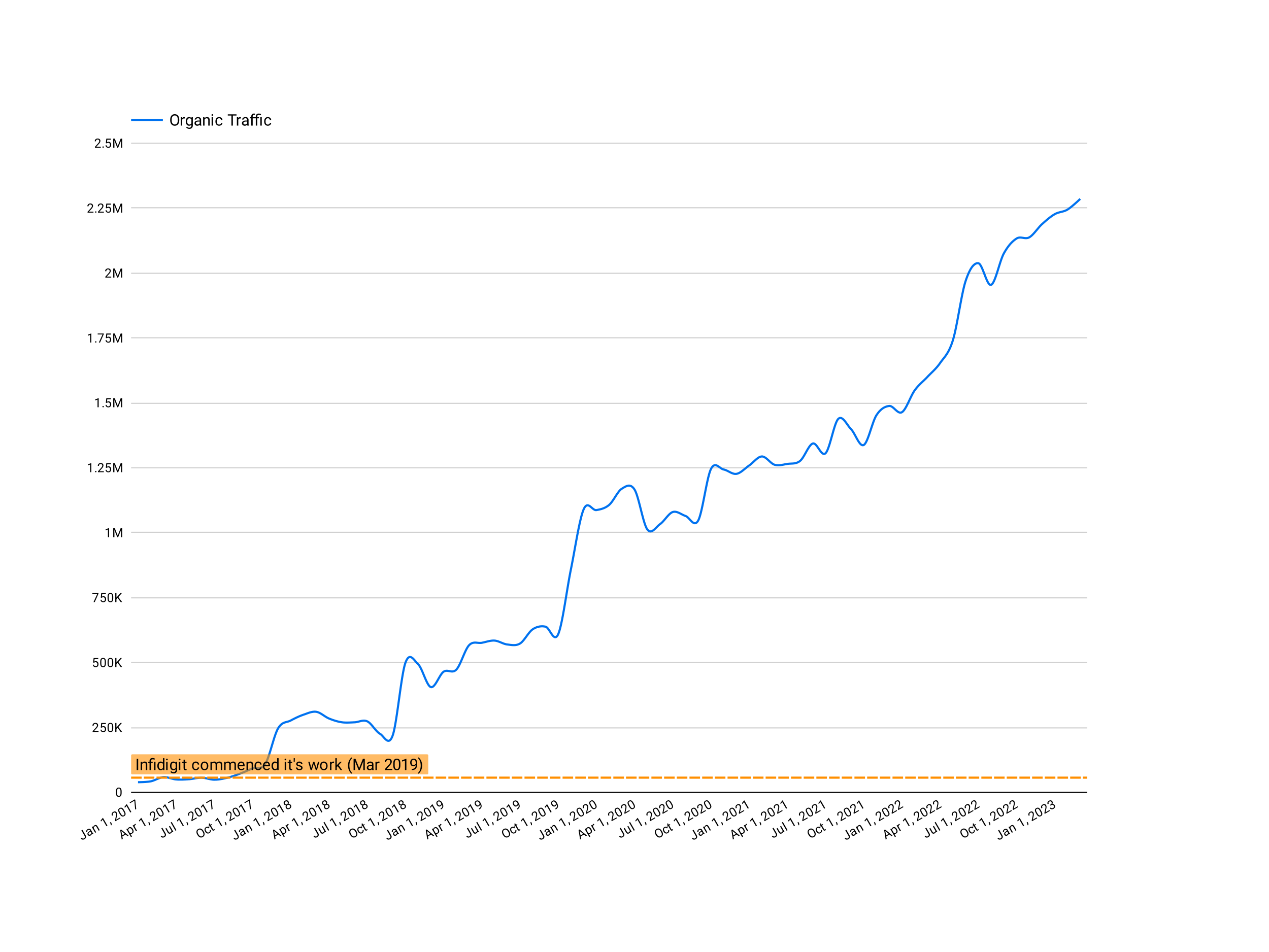 Why are SEO Marketing Services Essential to Boost Business Growth?
Search engine optimization, or SEO, is the practice of developing and curating your website and Web page content in a way that increases your brand's visibility and generates more organic reach. The process is continuous and requires a brand to stay updated with changing algorithms and trends. To unleash the full potential of SEO services, you need to have a dynamic and personalized SEO strategy. However, building an SEO strategy yourself can be time-consuming, leaving you with little room for focusing on running other operations. Taking the help of an experienced and agile SEO service provider can speed up the process for you and help you make a higher impact on search engines. Finding the right SEO services can:
How can SEO Help Your Business?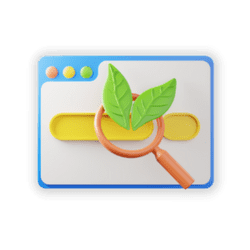 Boost the organic traffic to your website
Keywords and the right SEO strategy can put you ahead of your competitors on browser search result pages in order to garner more organic traffic.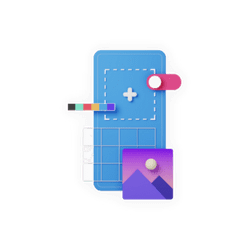 Enhance user experience
SEO is more than just stuffing keywords in a piece of content. It is a process that makes your website more user and browser friendly.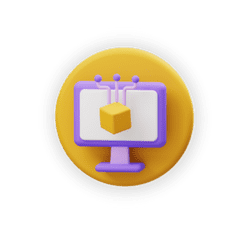 Work as a smart marketing tool
Unlike costly ads and other paid marketing tools, SEO services are a great way to get more users.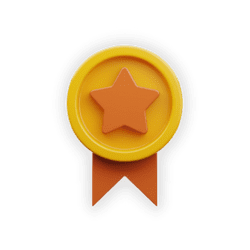 Make your business and
website more credible
The higher your Web page ranks on Google, the more likely it is that the audience will trust it. SEO services will help you climb that ladder.
Get Acquainted with our SEO Process
It is no secret that SEO services require constant monitoring and understanding of the intricacies of the processes. Here is ours:
1. Setting Goals
As one of the pioneers of SEO services, we make it a point to make our client's goals our goals. We have a meticulous discussion with our clients to understand the crux of their functionings and goals and match up with their requirements. 
2. Creating Long Term Plans
Once we have conclusively established the goals, the next step is to create  strategies for your business by charting out a plan to achieve all the objectives and eventually, the goal of your company for a streamlined journey.
3. Getting ahead of the Competition

Our SEO services are centred around one objective – helping you surpass your competitors. We conduct a thorough competitor analysis to understand how they are generating traffic, to help you surpass their results with ease.
4. Conducting Thorough SEO Audits
The first and foremost thing that an SEO company should do is conduct thorough audits to analyze the websites and chart a plan to work on. Infidigit conducts a thorough SEO Audit with a 270+ audit pointer checklist and technical SEO audit pointers to conclusively tell you the areas of improvement on your websites.
5. On-Page Activities
We take our digital marketing services seriously and provide a multitude of on-page activities to keep your webpages healthy and organically ranked in search engines. Whether it is content optimization, internal linking, URL optimization, meta descriptions, or content creation, we make sure that your webpages are always on the top of their game.
6. Off-Page Activities
Apart from taking care of on-page activities, we also ensure that your brand visibility is increased with elaborate influencer outreach activities.
7. Regular Performance Tracking
Our SEO services involve the use of established industry tools like Google Analytics, Webmaster, SEMRush, Ahref, etc. The use of these tools ensures that all your webpages' performance is monitored daily and kept at their best health to maintain a constant flow of organic traffic.
How can Infidigit's SEO Services Help You?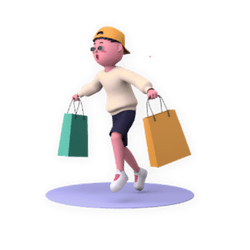 Increase in Revenue
By increasing organic traffic on your website, we make sure that your revenue sees a significant bump via organic channels.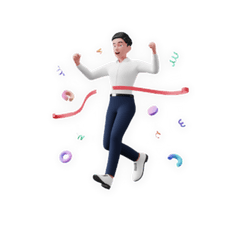 Brand Visibility
We help your business in creating a positive brand image through optimum search engine ranking and increase your brand's online recognition and presence.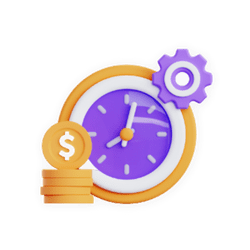 More Sales
Increase in search engine rankings means more prospects visiting your website. This means you get the opportunity to convert more leads which would increase your sales significantly.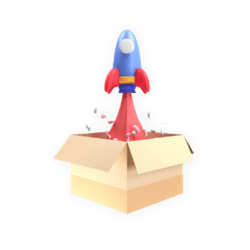 Faster Growth
With all the aforementioned factors, your business or brand can expect to grow much faster and make a bigger impact on the industry.
WHAT OUR SEO SOLUTION INCLUDES?
1. Competitor Analysis
Competitor Analysis helps us to understand SEO practices of your competitor
Infidigit delves deep into your competitors' SEO practices and their workflow to chart out a comprehensive strategy to build on and counter them to get ahead of the curve.
SEO services offered include analyzing competitors' target keywords, their respective target pages to generate more traffic and their click share rates.
2. SEO Audit
We cover more than 270 pointers in our technical SEO audits
SEO audit services offered by Infidigit makes sure there are no discrepancies in your webpages.
Conducting a thorough audit with over 270 pointer checklists, we ensure that your webpages are optimized under all the aspects, including content, URLs, website architecture, and responsiveness.
A comprehensive audit report is then submitted to you detailing all the areas with scope for improvement or optimization to propel your webpage ranking.
3. Keyword Analysis
Keyword Research helps us to finalize the keywords we need to rank for
Infidigit, as an SEO company, excels in conducting comprehensive keyword research for achieving exemplary ranking for your webpages.
For organic traffic generation, it is imperative that only the best keywords are targeted for each page.
We ensure that this critical element is utilized to its full potential with effective keyword analysis and optimization as a part of our competent SEO services.
Through our On-page SEO, we optimize individual web pages on websites to enable a higher ranking for them on search engines.
Our team analyses page content, meta tags, title tags and a host of parameters for your website to validate if they are SEO friendly. This activity ensures that we do not neglect any aspect which could affect your website rankings on search engines
5. Content Optimization
We create engaging content which ranks better on SERPs
Content is the most critical part of any webpage and has the power to determine everything for your business.
Our SEO agency creates and optimizes content for your webpages and makes it SEO friendly to elevate the ranking of your pages.
We ensure that content on all pages are aligned with your company's SEO goals and generate an optimal response from search engines.
6. Contextual Internal Linking
Link building services helps in gaining quality links to your domain
The essence of any webpage is to inform and educate the visitors. Infidigit offers elaborate  link building services, both internal or external.
The measure ensures that your target audience's presence on the site is sustained for a longer time. This further helps in attracting search engines and bots to consider your webpages through contextual and dynamic link building which is unique for each webpage.
Internal linking especially is a prevalent practice among  ecommerce SEO services.
7. Rich Snippet Implementation
Influencer activities are implemented to boost ranking
Rich snippet implementation is a feature introduced by Google to help developers implement markup schemes seamlessly into websites.
Infidigit meticulously evaluates the content on your websites and implements data markups to segregate content such as FAQs, product schema, How To schema, ratings, etc.
Rich snippet implementation by Infidigit not only helps in optimizing your website, but also makes it more visible and accessible to search engines and helps in increasing the CTR significantly.
8. Off Page SEO Implementation
We create engaging content which ranks better on SERPs
Influencer marketing and Digital PR services can help your brand get the required visibility through a vast network of online influencers and popular promotional platforms.
Our influencer outreach campaign services offer your brand a platform to engage with relevant bloggers, vloggers and social media influencers who can be brand advocates. Such a campaign could result in increase in credibility as well as generate enough backlinks to targeted domains.
We can induce word of mouth for targeted products/services for your brand on popular and credible promotional platforms through our Digital PR services. This enables you to cost effectively build brand awareness amidst a relevant audience in the digital landscape.
9. Detailed Reporting
Regular reports help us to track our performance
We believe in complete transparency while keeping our clients informed on how their targeted audience engages with their website and how they can further drive them to conversion.
Our experience and deep analysis enable us to share reports which are beyond just mere numbers in excel sheets. They contain actionable hypothesis which is backed by enriched user data
Regular reports allow you to view all campaign aspects including site traffic summaries and detailed conversion analysis
Our reports combine SEO data with impactful analysis and visualizations, a refreshing change from the usually dry and number-centric report alternatives.

Rubi Gupta
AVP Marketing & Growth at Spinny
"Since SEO was an unexplored area for us till Jan 2021, we trusted Infidigit's SEO team to fulfil our requirements and formulate an action plan. Within 11 months, we observed an improvement in non-brand clicks by 169% and organic users by 131% with more than 800 keywords ranking in the top 10 positions. As a result, our overall organic numbers improved. With that said, we hope to achieve similar milestones in the future."
+169% Non-Brand Clicks      +111%  Organic New Users      800+  Keyword rank in top 8 pos
+169%  Non-Brand Clicks
 +111%  Organic New Users
 800+  Keyword rank in top 8 pos
Why Infidigit as SEO Service Provider?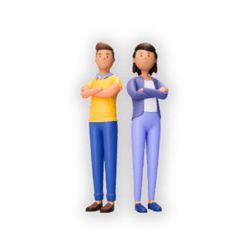 Dedicated Project Manager
No matter how small or big the project requirements are, we always have a dedicated project manager for every brand. The primary responsibility of the project manager to deliver high-quality results regularly.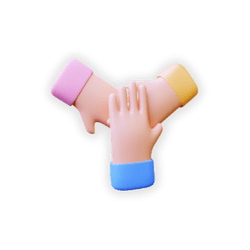 Team of 150+ SEO expert
In this short period, we have built up a team of 80+ SEO experts. Each individual is assigned to only one project at a time which makes them dedicated towards achieving the defined goals.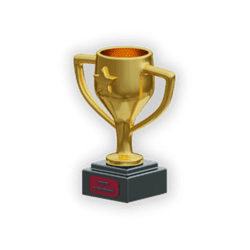 Award Winners
In the last three years, we have bagged more than 25 awards for our outstanding work in the SEO industry.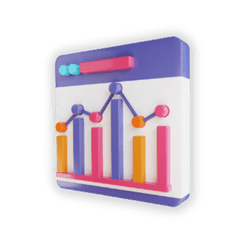 Data Driven Approach
We always rely on data to make accurate decisions for your brand. This approach has helped to increase to grow exponentially.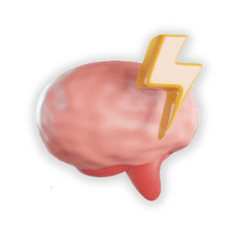 Experience
Though our company is three years old, our team has a combined experience of 10 to 15 years in the SEO industry.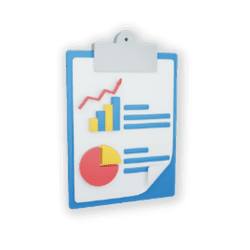 Regular Reporting
We make sure that our clients are updated with the latest performance reports. These reports also help us to create a roadmap to increase the performance and results for your brand.
What are SEO Services?
SEO services are search engine optimization services intended to improve rankings and increase visibility for your website. These improved rankings on search results help businesses to drive quality traffic to its website.
Can you explain SEO in simple words?
Search Engine Optimization or SEO is a technique which makes use of a number of strategies to enable websites rank higher, thus increasing visibility for relevant searches on search engines. SEO cannot be neglected in any comprehensive digital marketing plan. The main elements of SEO include keyword optimization, quality content, off page & on-page optimization and link building. SEO's end objective is to deliver an increase in sales through an increase in relevant consumer traffic on your website. Read more on what is SEO
Does your SEO service offer any guarantee of performance?
No one can explicitly guarantee search engine rankings through SEO as its dependent on a number of factors, including the dynamic nature of search engines themselves. Google updates its search algorithms multiple times in a year and agencies like us have to keep pace with our understanding of these updates. We are constantly on our toes and ensure that we employ the most ethical best practices to enable you to sustainably rank higher on search results. Our past work is a testimony of the fact that despite steering clear from giving guarantees, we have delivered results for our clients. You can read our case studies here.
After you begin SEO, how long will it take for my website to rank on the first page of search results?
Just like there is no explicit guarantee of performance, there is no guarantee of time taken to achieve desired rankings through SEO. Google uses over 200 ranking factors in their algorithm and hence achieving results is a challenge, especially if your category includes competitive search terms. However, in our experience, while working with brands, we have seen them achieve rankings for long tail keywords within 3 months and for competitive keywords – within 6 months.
How do you ensure SEO through link building campaigns?
We create compelling content for our clients and help in its promotion through our extended network of influencers which include bloggers, publishers, digital PR, etc. We ensure the creation of relevant content which is shareable on social media and can thus aid in increasing social signals too. Should you like to know more about our influencer outreach campaigns, please click here
My website is affected by Google Penalty. How can you help me?
We have demonstrated expertise in handling penalties inflicted by Google's Panda and Penguin algorithms. Our team works on improving content on your website to recover from Panda penalty and concerted efforts on building quality links to take care of Penguin Penalty. For more details, do read through our Google Penalty Recovery Services page and connect with us.
What is your process of conducting research on relevant keywords for SEO?
Our team uses a mix of automated tools and manual research to arrive at the most appropriate keywords for your SEO campaign. We use factors like search volume, competition, content relevancy, and conversion potential to arrive at the final list of keywords for the SEO campaign.
How do you ensure that you refrain from using Black Hat SEO strategies?
We have a proven approach to demonstrating results from our clients using White Hat SEO strategies. Considering the fact that we work with some of the largest brands globally, we ensure that we do not put their reputation at stake. We don't believe in taking the short cut route to achieve success.
What is your USP as compared to other SEO agencies?
People, ethics, processes, and discipline are the primary ingredients in the secret sauce behind our success. Our management team has won global recognition for their competencies in growing businesses online. We don't believe that just driving quality traffic to your website is our job. We partner with you to grow your revenue through online sales.
How would you conduct a technical SEO audit of my website?
Through an in-depth review of website architecture and code, we discover the underlying potential of your website. Our detailed on-page review validates if your web pages have all the key elements of an optimized page. Off-page SEO review analyzes your brand's online footprint to understand if it offers an optimal experience for prospects and search engine crawlers. Learn more about our SEO Audit Services.
Will you optimize my website only for specific geographies?
No, our team will optimize your website to increase visits from all targeted and relevant geographies
Do you use any specific set of software tools for SEO?
Our team uses a mix of third-party solutions and proprietary tools to ensure that we are well equipped in handling different facets of SEO – be it keyword research, conversion rate optimization, link building or competitor mapping.
What should be my budget for SEO?
The investment for an SEO campaign depends on our effort estimates which are calculated based on the number and quality of keywords we are targeting, the age of your website and competitiveness of the industry players. Since quality SEO is a customized effort and no "one size fits all" service, we would request you to get in touch with our team for a quick call to get a suitable quote.
I have an In-House SEO team, why should I outsource SEO?
Even if you have an in-house SEO team, you should consider outsourcing SEO for the following reasons:
SEO involves a lot of aspects – including on-page and off-page SEO, content writing, social media, link building, and other strategies. Its highly unlikely that you may have a cost-effective team which has individual expertise in all these areas.
From the perspective of accountability, in the event of a non-performing SEO strategy from the agency, you can blame the lack of progress on them and force them to course correct, if they want to retain you as a client. Course correction with an in-house team totally depends on their individual competencies as compared to an agency which has larger resources.
Scaling SEO becomes challenging with an in-house team as compared to an agency, due to the latter's resources and experience
Since SEO agencies manage multiple clients, they are usually well versed with the vagaries of SEO and are always on their toes on researching and implementing changes to non-performing strategies. However, an in-house SEO team may fall into the complacency trap and may end up lacking innovation and adaptability.
Is SEO cost effective?
Unlike traditional marketing methods, search engine optimization (SEO) has time and again proven to be quite cost-effective. Driving targeted traffic to a website is hard and a dedicated SEO strategy can help to keep audiences hooked even over the long term. Moreover, SEO efforts can continue to provide value over time as long as best practices are followed. 
It is, however, important to note that there are certain conditions to the cost-effectiveness of a strategy. SEO can be a time-consuming process and may require financial investment to maintain and improve rankings. Additionally, the level of competition for certain keywords can impact the cost-effectiveness of an SEO marketing campaign. To sum it up, search engine optimization can be a cost-effective option for businesses with a long-term focus and the resources to invest in ongoing optimization efforts.
How SEO will help my business?
SEO has the power to propel your business into the global market. Listed here are some of the most notable ways SEO can help achieve your business goals:
SEO can help bring visibility to your website by helping you rank high on SERPs. 

Rankings can drive traffic, which can potentially convert into more leads and sales. 

Brand credibility as well as authority can be established in the industry, which can help build trust with potential customers and clients. 

SEO can also help improve the user experience of your website, making it easier for users to navigate and find the information they need.
How would I identify which type of SEO I need for my business?
Before you can determine which type of SEO strategy your business may require, here is a checklist you can consider to follow:
Conduct a thorough analysis of your website and online presence. 

Consider your business goals and align them to the requirements of your target audience. 

Once you have a clear understanding of the afore-mentioned factors, you can begin to develop a strategy that includes the most appropriate types of SEO for your business.

Lastly, it's also a good idea to get in touch with an

SEO consultant

or agency to get a professional opinion to carry out the tasks that need to be done.
Do you perform E-commerce SEO?
Yes, companies like our SEO company in Mumbai perform e-commerce SEO. E-commerce SEO focuses on optimizing online stores and websites that sell products or services. This type of service involves optimizing product pages, category pages, and other elements of the website that are specific to e-commerce. Companies in Mumbai that specialize in e-commerce SEO can help businesses in the city to improve their search engine rankings, drive targeted traffic to their websites, and increase sales.
What our SEO Package includes
Lite

Get Proposal

Standard

Get Proposal

Pro

Get Proposal

Enterprise

Get Proposal

First Month Activities

SEO Professional Audit

In-depth SEO audit analyzing pages for technical, on-page, and off-page aspects, providing comprehensive insights.

30 Pages

50 Pages

70 Pages

200 Pages

Initial Setup & Analysis

Search Console - Setup & Review

Google Search Console setup and review ensures accurate data, optimizing insights and performance.

Google Analytics - Setup & Review

Google Analytics setup and review maximizes website performance by optimizing insights.

Keyword To URL Mapping

Precise keyword-to-URL mapping enhances SEO strategy, improving relevancy and visibility.

Baseline Ranking Setup

Establish a baseline ranking setup to track SEO progress effectively and measure improvements.

Baseline Organic Search Report Setup

Gain valuable insights into organic search performance with a baseline organic search report.

Competitor Analysis

Comprehensive competitor analysis helps stay ahead, uncovering growth opportunities.

Google Penalty Check

Regular Google penalty checks safeguard SEO health, ensuring compliance and visibility.

E-commerce SEO

Product Image Optimization

Optimizing product images enhances visual appeal and loading speed.

Product Page Schema Markups

Structured data markup implementation on product pages improves search engine understanding.

Optimization of E-commerce Category Pages

Optimizing category pages enhances visibility and navigation for online stores.

Rich Snippet Optimizations

Content optimization generates rich snippets for increased visibility and click-through rates.

SEO Optimizations of Brand-related Pages

Brand-related page optimization strengthens online presence and boosts brand visibility.

Product Page Titles & Meta Descriptions

Content optimization generates rich snippets for increased visibility and click-through rates.

Product Page Optimization Suggestions

Improved search rankings and user experience through recommendations for optimizing product pages.

Ratings/Review Schema integration

Enhanced credibility and visibility in search results with schema markup for ratings and reviews.

Pagination Recommendations

Improved indexing and user navigation with recommendations for managing paginated content.

Filtered/URL Parameters Handling

Better crawlability and user experience by optimizing handling of filtered and URL parameters.

Out-of-stock Product Page Handling

Maintained search visibility and user experience with optimized handling of out-of-stock product pages.

Shopping Cart Funnel Analysis and Recommendations

Increased conversion rates and user experience through analysis and optimization of the shopping cart funnel.

Conversion Tracking Setup in Google Analytics

Accurate measurement and analysis of website conversions with conversion tracking in Google Analytics.

Google Analytics Goal Conversion Setup Suggestions

Effective tracking of important actions with suggestions for setting up goal conversions in Google Analytics.

Assistance for setting up Enhanced Ecommerce Tracking Code

Detailed ecommerce analytics with guidance on implementing enhanced ecommerce tracking code.

Technical SEO

Technical Audit Tracker Creation & Periodic Review

A tracker is created and reviewed to monitor ongoing website health and technical audit tasks.

Support For SEO Audit Implementation

Infidigit assists in implementing recommendations from the SEO audit for improved website performance.

Robots.txt Creation & Optimization

The robots.txt file is optimized to guide search engine crawlers and control content access.

XML Sitemap Creation & Submission

XML sitemap helps search engines index and crawl website pages for better visibility.

Structured Data Markup Recommendation & Review

Structured data markup recommendations are provided for improved search engine understanding.

Suggestions to improve Page Speed & Core Web Vitals Scores

Suggestions are given to enhance page speed and Core Web Vitals scores for better user experience and rankings.

Custom 404 Page Review & Recommendation

The custom 404 error page is optimized for improved user experience and search engine crawling.

Mobile Friendly Test Review & Recommendation

Mobile friendliness is reviewed with recommendations for optimal performance on mobile devices.

SSL Check

SSL certificate installation and HTTPS security are checked for secure website access.

Site Architecture Audit

Site architecture is audited to enhance navigation and user experience.

Ongoing detailed SEO Audit & Recommendations

Regular comprehensive SEO audits provide ongoing recommendations for continuous improvement.

Recommendations for improving Crawling, Indexing & Rendering

Suggestions are given to improve crawling, indexing, and rendering of website content by search engines.

Hreflang Implementation

Hreflang tags are implemented for language and regional targeting on multilingual and multinational websites.

On-page SEO

Title Tags Optimization

Title tags optimized for improved search visibility and click-through rates.

Meta Description Optimization

Compelling meta descriptions crafted to engage users in search results.

Header Tags Optimization

Keyword-rich headings structured for better search engine understanding.

URL Structure Recommendation & Review

URL structure reviewed and optimized for user-friendly navigation and search engine crawling.

Duplicate Content Analysis

Duplicate content issues identified and addressed to improve search rankings and avoid penalties.

Canonical Recommendations

Canonical tags implemented to consolidate similar content and prevent duplicate content issues.

Image Optimization

Images optimized for faster loading, enhanced user experience, and improved search engine indexing.

Video Optimization

Videos optimized with relevant metadata and schema markup for increased search visibility.

HTML Sitemap Review & Recommendation

HTML sitemap reviewed and optimized for improved user navigation and search engine crawling.

Footer Links Review & Recommendation (If Any)

Footer links, if applicable, audited and optimized for better navigation and search engine crawling.

Internal Links Recommendation

Internal linking improved to enhance website structure and distribute link equity.

External Links Review & Recommendation Frequency

External links reviewed with recommendations for quality and frequency.

Existing Pages: Content Recommendation

Content recommendations provided to improve relevance, readability, and search engine rankings for existing pages.

10

20

30

70

New Pages: Content Recommendations (Blog/Services/Product)

Content suggestions offered for new pages to ensure SEO optimization and user engagement.

5

10

15

55

Links Optimization

Link Redirect Checks

Performing redirects checks to ensure optimal user experience and search engine crawling.

Disavow File Review & Recommendation (If Required)

Reviewing and providing recommendations for creating or updating a disavow file to disavow low-quality or spammy backlinks, if necessary.

Video, Presentations & Infographic submissions

Submitting videos, presentations, and infographics to enhance visibility and attract backlinks.

Backlink Audit

Conducting a backlink profile audit to evaluate the quality, relevance, and risks of existing links.

Yearly

Half Yearly

Quarterly

Monthly

Article Submission

Submitting articles to reputable directories for increased exposure, backlinks, and industry authority.

5

10

20

60

Q&A Posting

Engaging in Q&A platforms to establish authority and include relevant backlinks.

5

10

20

35

Youtube Optimization

Existing Video Optimization

Enhance existing videos by improving metadata, keywords, titles, and thumbnails for better optimization.

No. of Videos to be optimized per month

Develop a monthly video optimization plan based on priorities and available resources.

0

5

10

20

Video Title, Description & Thumbnail Recommendations

Suggest video titles, descriptions, and thumbnails that drive higher engagement.

Video Cards and End Screen Suggestions

Strategically utilize video cards and end screens for effective promotion and increased audience engagement.

New Video Suggestions

Offer fresh video ideas aligned with keyword research and audience interests.

Reporting

Keywords Ranking Report (Upto)

Monitor and report keyword rankings to track SEO performance and progress.

150

250

350

1000

Competitors' Rank Tracking (Upto)

Analyze competitor rankings to identify growth opportunities and maintain a competitive edge.

3

4

6

10

Organic Search Market Share Report

Evaluate website visibility and market share in organic search results.

Search Console Impressions And Clicks Reporting

Measure impressions and clicks in Google Search Console for valuable performance insights.