If your website is ranking as Featured Snippets for important keywords, you might want to take notes as Google is now testing two new types of Featured Snippets. Both types of snippets will show users the short answers to their search query from more than one source. 
The two new types of featured snippets are:
From the web: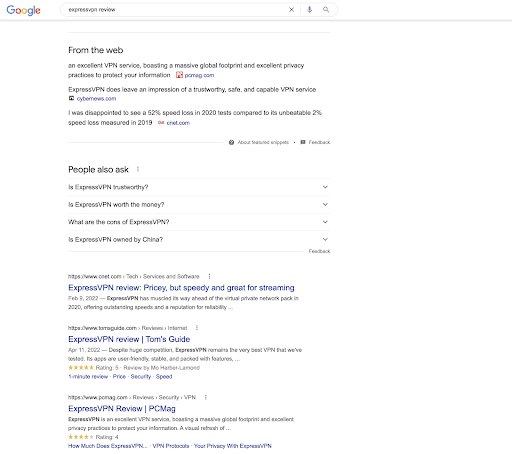 This featured snippet shows text from different website sources. Here's a screenshot of From the Web snippet shared by @vladrpt on Twitter:
Google tests three brief excerpts from different websites. The site is linked at the end, and it shows the website's Favicon. 
Here are some other instances of Google's new From the Web Snippets
Hey @rustybrick @JohnMu I recently noticed that Google is showing a very different feature snippet.

There are two or three websites with only one line of answers.

Google Testing something new in serp.

I have attached screenshot pic.twitter.com/iG752EVbhk

— Hardik Patel (@HARDIK260) April 20, 2022
Heads-up if you are getting a lot of traffic from featured snippets. You might be sharing the limelight with others if this test rolls out. I'm seeing a different format being tested that incorporates multiple listings from multiple sites "From the web". Here are some examples: pic.twitter.com/bOQ111rgnA

— Glenn Gabe (@glenngabe) April 20, 2022
Other sites say:
The second variation shows the' Other Sites Say' header under the well-known Paragraph Featured Snippet where Google groups similar sites similar to the From the Web snippet.
Here is a screenshot of this new variation shared by @SarahBlocksidge on Twitter: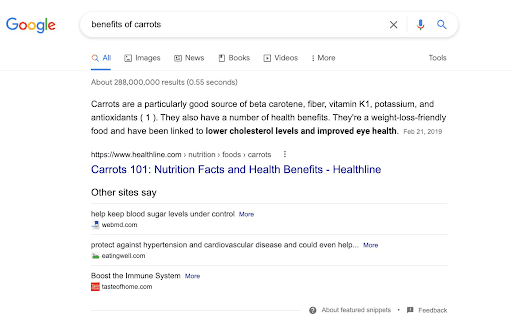 In Conclusion:
Owning a Featured Snippet is beneficial as it helps increase your CTR, add credibility to your website and improve your brand awareness.
If your website is already ranking for featured snippets, you will experience a drop in traffic If these two changes are rolled out by Google permanently. On the other hand, If you do not have a space on Featured Snippets, this will be an opportunity for you to optimize your site and try to get one or both the spaces and drive traffic to your site. 
Popular Searches
Enterprise SEO company  | SEO agency  | Ecommerce SEO services  | Professional SEO services | New york SEO  | Dallas SEO |  Los Angeles SEO | App store optimization service |  Link Building Services | Content Marketing Services  | Google penalty Recovery Services   | SEO audit services | SEO Guide | List of Search Engines  | Small Business SEO Services |  What is SEO  |  Types of Digital Marketing | On-page SEO Services  | Google Reverse Image Search |  What is YouTube SEO  |  Types of SEO |  Cloaking  |  What is Sitemap  |  Bounce Rate | SEO Tools| What Is Digital Marketing | HTTP status codes | Importance of a Website |  Off Page SEO Activities List  |  Technical SEO Checklist