Karagiri stands as a premier destination for ethereal ethnic wear, meticulously curating a diverse collection of sarees, lehengas, salwar suits, and more. With an unwavering commitment to quality and authenticity, Karagiri showcases the artistry of skilled craftsmen, blending intricate designs with modern sensibilities.
While Karagiri had a good user attraction in the offline market, it lacked an online presence. That's when Karagiri decided to initiate SEO activities on the website with the following objectives in mind for the first 4 months of our engagement:
Improve Keyword Ranking for non-brand keywords in the top 3 positions

Rank in the top 3 positions for festive-related searches

Increase Non-brand clicks

Increase organic sessions

Increase organic revenue
Overcoming the challenges in our SEO journey required strategic approaches and collaborative efforts, below are the major challenge for Karagiri campaign: 
Festival-specific Saree Pages
With the festive season around the corner, it was essential to create a comprehensive plan on how to target that audience. We create dedicated pages for each festival, such as Diwali, Ganesh Chaturti, Rakhi, Onam, etc., and optimize them to secure top positions on Google search results and generate additional revenue in the peak season.
Karagiri's website was built on Shopify, which posed certain limitations with respect to URLs, duplicate pages and many more. Working closely with the tech experts at Karagiri, we identified and resolved various platform-related issues, making the website more SEO-friendly and improving its overall performance.
The saree industry attracted numerous content writers, but it was crucial to find writers who understood the nuances of e-commerce and could align with our brand guidelines. We engaged e-commerce content writers, provided them with product walkthroughs, shared our unique selling propositions (USPs), and guided them to produce EAT-friendly (Expertise, Authoritativeness, Trustworthiness) content that resonated with our target audience.
Ever-changing Google Algorithm
Navigating the ever-changing Google Algorithm is a challenge for SEO professionals, but Infidigit rises to the occasion. Our proactive SEO team implements best practices in advance which ensures that Karagiri consistently benefits from algorithm changes, maintaining strong organic visibility and staying ahead of the competition.
To ensure the success of this campaign in a period ot the 4 months, the following SEO implementations were carried out based on the challenges outlined above:
Targeted Buy Intent Keywords
On-page elements of listing and product pages were optimized to target high-intent keywords related to purchasing sarees.
Color & Price-Related Pages
By targeting users looking for specific colors or price points, Karagiri aimed to create and optimize them to rank prominently on Google for relevant queries and capture relevant organic traffic

Nikhil Satelli
Growth Marketing Lead at Mensa Brands | Karagiri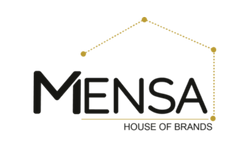 We trusted Infidigit for our SEO needs. The team at Infidigit has always been proactive and communicative. The team was able to move from 100 keywords ranking in top 10 to 600 keywords ranking in top 10 within 6 months.  A reliable SEO partner with strong analytics and well planned SEO calendar. Thanks to the team & highly recommended.
Natural Language Programming
By employing Natural Language Programming, we generated content with a significant sentiment score, enhancing its relevance and boosting its ranking on Google SERP.
To establish expertise, authoritativeness, and trustworthiness, Karagiri added EAT (Expertise, Authoritativeness, Trustworthiness) )-based content to their webpages.
In order to leverage the benefits of newly introduced user-generated content, we made the decision to include dynamic reviews and ratings on every product page. This strategic move resulted in increased visibility of review snippets, higher click-through rates for our product pages, improved conversions, and ultimately a boost in revenue.
Optimizing product pages with relevant content and structured data, such as product snippets, the website secured placements in the image section of SERPs. This, in turn, led to increased clicks and revenue from the product pages.
Improved website's technicalities
Technical SEO improvements were implemented, including optimizing page loading speed, implementing pagination for better user experience, enhancing website architecture for improved crawling and indexing, and adding structured data to enhance search engine bot understanding. Filter options were also introduced to facilitate user navigation and improve user experience.
With the collaborative efforts of Karagiri and SEO teams, in the short period of time of 4 Months we achieved the following exceptional results:
Non-brand Keywords in a top 3 position improved by 515%

Non-brand Clicks improved by 205% 

Organic Sessions improved by 151% 

Organic New Users improved by 132% 

Organic Users improved by 130% 

Organic Revenue increased by an impressive 135%

Transactions experienced a remarkable surge of 137%

The ROI experienced a significant jump from 10x to an impressive 24x
515%
Improvement in Non-brand Keywords in a top 3 position
205%
Increase in Non-brand Clicks
151%
Improvement in Organic Sessions
132%
Increase in Organic New Users
130%
Improvement in Organic Users
135%
Organic Revenue increased
137%
Transactions increased
24x
The ROI experienced a jump from 10x to 24x