Loopify World Private Limited or Loopify, India's largest zero-plastic store, is an e-commerce platform that offers customers eco-friendly and sustainable products. The brand started with a primary aim to make the planet a greener, cleaner and happier place to live for everyone. Loopify offers 100% plastic-free, sustainable products for gifting, events, festivals and everyday living. The company is popular for its corporate gifting offerings. Its corporate clientele includes Google, Amazon, Swiggy, Zoom, Titan, TATA Health, Oracle, Cognizant, Cisco, Bosch, Berger Paints, Chargebee and more.
Loopify's mission is aimed at reaching a broader audience and encouraging customers to make a seamless transition to sustainable living without sacrificing quality. To achieve this goal in the online marketplace, three key objectives were laid down:
Increase the number of keywords in the top 10 position

Increase the visibility of corporate gifting offerings

Increase organic sessions by 100% in a period of 12 months
Loopify encountered several challenges that highlighted the need for a comprehensive SEO strategy. The following are the roadblocks that were encountered along the way.
Loopify competes in a niche category of eco-friendly, sustainable products and gifting solutions, so it was important to keep up with the competition and stand out. 

Simultaneously work on two things: 
a. Rank for all eco-friendly and sustainable related keywords 
b. Raise awareness and increase organic traffic for a specific keyword – 'corporate gifting'
To overcome the challenges and achieve the objectives, a comprehensive SEO strategy that included the following components was formed by the Infidigit team:

Supporting Pages

Blogs

Technical Optimization

On-page Optimization

Off-page Optimization
Being an e-commerce gifting solution provider, serving different occasions and festivals was of prime importance. One of the gaps after a detailed audit was the lack of supporting pages to target a wider range of keywords. A thorough competitive analysis was done to identify this gap and create additional supporting pages to effectively target relevant keywords and attract a larger audience.
For Loopify, to fill the content gap and to improve brand visibility on SERP, the creation of blogs was crucial. The blog section, being completely missing from the Loopify website, the team had to start from scratch. Firstly, a user-friendly blog layout was created that consisted of all the important elements. Once the blog section was up it was time to create informational content which helped people. So, a detailed content structure was suggested with relevant heading tags. This implementation also helped Loopify to increase the webpage inventory.

Shweta Jain
Business Development and Marketing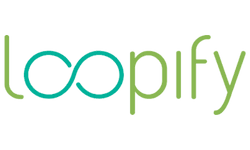 It has been an absolute pleasure partnering with Infidigit to enhance Loopify's organic presence and growth. With their continuous SEO efforts and dedicated data-backed strategy, our website traffic increased by 174%. Our journey with Infidigit has been a true partnership and we look forward to continuing our collaboration
Technical optimization is a crucial aspect of website stability and performance. With Infidigit's 250+ points technical checklist and third-party tools, the team was able to come up with a plan to implement all the technical suggestions. This involved carrying out important fixes such as blocking less significant filter pages through the robot.txt file to optimize crawling, implementing 301 redirects and canonical tags for duplicate content, optimizing the XML sitemap file, structured data implementation, etc.
After a thorough audit, the team found a lot of opportunities with respect to improving on-page optimization. Therefore, a plan was laid out to make the website SEO-friendly. Changes like title & description tags, header tags, content, internal linking, canonicalization, etc. were suggested and implemented. However, the team did not stop there. There was also a significant gap in the website's content, which was a crucial component of the SEO strategy. To address this, the Infidigit team developed customized content with a relevant structure for all the category and product listing pages. This approach filled the content gap and contributed to enhancing the overall SEO health of the website.
Off-page SEO helps build a website's recognition and domain authority, which was a much-needed boost for Loopify to get that edge over the competition. Hence, an off-page strategy was formulated that consisted of conducting competitor backlink audits, and building high-quality backlinks from good DA and relevant domains.
Here is the report of our comprehensive SEO strategy for Loopify that led to a phenomenal surge in growth. 

Over a period of eight months, our collaborative efforts resulted in the ranking of over 140 keywords in the top 10 positions.
There was a remarkable increase in Loopify's organic sessions. This boost in traffic was not limited to new users, there was a significant improvement in visits from existing customers, too.
By tailoring our approach to target specific keywords, the Infidigit team was able to achieve an average position of 3 for all corporate gifting related keywords in just eight months.
140+
Keywords in the Top 10 Position
174%
Organic Sessions Increased
#3
Improved Average Position