SEO for Automotive Platforms
From website optimization to streamlining your online presence, automotive search engine optimization will ensure that your business is accessible, virtually legitimized, and credible, thereby drawing in your prospective buyers with ease
Why do you need seo for automotive platforms?
SEO for automotive platforms is integral in helping your business reach new heights. Marketing strategies are crucial for any business to thrive, and the automotive industry is no exception. But in a competitive marketplace like the automotive industry, virtual accessibility is key. When the metrics for what the internet promotes keep changing, how do you know if your marketing strategies are up to date? On the virtual map of automotive experts, your business is swimming in a sea of competitors that makes standing out a head-scratching affair. 
Customers aren't interested in browsing to see what you have to offer anymore. They do their research and expect to have their standards met, completely changing the business-buyer dynamic. For this reason, it is especially vital to have your website serve as a yardstick of what your business can deliver and encapsulate the showroom experience virtually, to optimally translate buyer interest into sales. 
SEO for automotive platforms is integral in helping your business reach new heights. From website optimization to streamlining your online presence, automotive search engine optimization will ensure that your business is accessible, virtually legitimized, and credible, thereby drawing in your prospective buyers with ease. 
In order to accomplish this outcome, your website must be optimized and ranked for relevant keyword phrases. Additionally, your social media channel must display the best aspects of your business and these elements need to be backed up by positive reviews both on social media and your Google My Business local maps listing.
SEO for automotive platforms is a critical component in the marketing strategy of an auto dealership, auto parts store, or other business serving the automotive niche. But that begs the question, how does SEO for automotive platforms stand out from the others?
What's the Difference between Digital Marketing and Traditional Sales for Automotive Platforms?
Traditional sales would involve finding your prospective buyers through television, paid online advertisements, and pitching to prospective buyers who walk in. Digital marketing, in a niche industry like automotive, helps the buyers find you. 
Digital marketing for automotive doesn't target the customer, which requires a lot of resources and time, but rather focuses on the search engines, where your customers already are looking for what you have to offer. SEO takes your automotive business to the big leagues, where your target market is drawn to how well you can deliver on the specificity of customer demands in this industry. 
Another reason digital marketing and automotive SEO is significant can be summed up in one word – trust. With traditional sales campaigns, we know how easy it is to make flashy adverts and throw information at your customers hoping something clicks, but we also know how overwhelming it can be for customers to know whom to trust, which is why traditional sales reap inconsistent outputs. When prospective buyers are given too much information that they haven't asked for, the messaging can just as easily be ignored. With search engine-focused digital marketing strategies, customers get exactly what they're looking for, without any hassles. The business-buyer relationship is built seamlessly, courtesy the search engine results. There's no need for a sales pitch, or a stamp of approval when you have the algorithm to back your business. 
Traditional sales can help you have a profitable week, but digital marketing can create a trusting mutually beneficial relationship that can ensure that your customers come back, which takes you from being a good business to a reputable one.
Benefits of Automotive SEO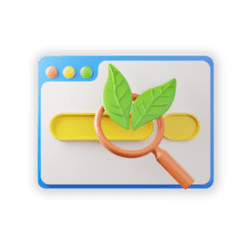 Competitive edge
When we're dealing with the automotive industry, it's vital to understand the nature of prospective buyers in the market. What are they looking for? The obvious answer would be a car, but automotive-focused SEO work recognizes the specificity of customer demands in the market and caters to it, giving you a sizable advantage over your competition. No one just walks into a store looking for a car anymore, the ample research that a prospective buyer does before making such a significant purchase is information that automotive SEO uses to its advantage. The more your website aligns with the keywords used in the buying process, the higher the likelihood of drawing in customers who know exactly what they want and know where to get it.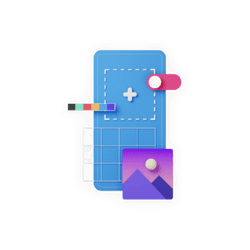 Boosts Traffic & Leads
When we're dealing with ambiguous keywords like "used car parts" or "cars with safety rating", a lot of competition can be expected, making it trickier to stand out in the SERPs. SEO for automotive platforms gets specific and draws in targeted traffic and increases the odds of conversion. A person looking for the search term "car" might be browsing, but someone searching "Toyota Camry 2021" is probably looking to make the purchase and now, thanks to automotive SEO, they know where to go. SEO strategies ensure your business matches with highly specific keywords, which have lesser competition and are, therefore, much easier to rank high for, which translates into more traffic and so on.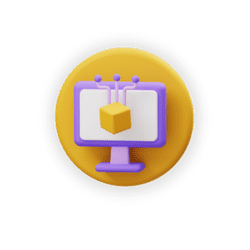 Increases Brand awareness
The reputation that a high ranking on SERPs can give your business is important not just for sales, but to build a long-term relationship with your buyers. Search engines want to point users in the right direction, and if they find what they're looking for, they'll want to return. The higher the traffic is to your site, the higher the endorsement from the search engine results and soon, your brand is drawing in customers and establishing brand awareness like a well-oiled machine. Your site ranking high is a sign that your business has earned its clout and that kind of brand awareness cannot just be bought.
Tips for Your Automotive SEO Strategy
1. Keyword Research
One of the most basic and well-known strategies in SEO is keyword research. While most businesses establishing an online presence use this, a lot of them keep relevant keywords in the headers and titles and call it a day. While the relevance of keywords is obviously important, using too many keywords can lead to keyword stuffing which makes your site run the risk of being identified as a spam site, thereby lowering your rankings on the SERPs.

SEO services target specificity in searches which have higher odds of translating into sales and make the conversion so much easier. Using SEO services like keyword research will rake in customers who are already looking for specific products or services, so you've already won half the battle before they even enter your store.
2. Content
Buyers aren't just looking for a listing anymore, they're looking to find a business that knows its industry inside and out. Creating quality content that helps establish your brand outside of the sales transaction can be a small change that makes a big difference in your marketplace. But content creation is nothing without context.

It is true that you can't create demand when there isn't any, but you can adapt your business strategies to fulfill demands in your target market that you didn't know existed. SEO can help gain insight into what your customers are looking for and redefine your strategies to give the people what they want. As an added bonus, your business gets to be seen as reputable and as an industry expert in your niche, allowing you to sit at the top of the market chain.
3. Website Optimization
Traffic isn't everything. Sometimes, your site might simply not be seeing the traffic it wants. SEO optimizes your site by identifying what works and throwing out what doesn't. From detecting patterns to optimizing your site's mobile index and the plethora of metrics used to determine rankings on the SERPS, your business can rest knowing that even when traffic is low, the conversions are still happening.

Some of the tips for optimizing your site are:
Adapting website data to give richer content, get customers to spend more time on the page
Optimizing the speed at which the page loads
Backlinks from reputed sites or reputable experts
Using patterns
detected from user experience to readjust content and stay relevant
4. Track your SEO results
With the metrics constantly changing, tracking your business's SEO results is key to sustaining your position in the market. Tracking your SEO results can help you draft a plan for your business based on what is working for you, and what isn't. And don't worry, if you're able to point out what is lacking, you already have direction in terms of what to incorporate into your SEO strategies.
5. Optimize Google My Business
One of the strongest tools at any local business's disposal is Google My Business. It's the first step to making your business easy to find, and it's hassle-free! By using Google My Business, you become more accessible to people who are interested to know more about your availability. While setting up a Google My Business profile, it's important to add the following


Business name
Your address so your customers know where to find you
Contact details (customers are more likely to come over to the store if their questions are clarified over the call)
Working hours
Adding some extra details like pictures of your business, updating details about availability on certain holidays, your team of staff, and interacting with your buyers virtually by responding to reviews, can go a long way in building a satisfying user experience that makes your customers want to come back.

Organic Sessions
1.8 Billion+

#1 Ranking Keyword
40,000+


Organic Sessions
1.8 Billion+

#1 Ranking Keyword
40,000+


Vipul Oberoi
Director - Marketing, CSR & Learning at Dun & Bradstreet
"The efforts of our partner, Infidigit, on SEO have made turned our website into lean, mean ROI-generator. It has now become a pure evidence of how a coherent SEO strategy and creation of relevant content can work wonders for a brand in the digital space."
+156% Organic Sessions     +188% Organic Revenue      +186% Organic Clicks
+156% Organic Sessions
+188% Organic Revenue
+186% Organic Clicks

Carla Rabe
Product Lead: Growth at Superbalist
"The most notable outcome is holding the #1 ranking position in South Africa for "Black Friday" related keywords for 3 consecutive years and winning an international SMX award for the best retail search marketing initiative. "
+415% Organic Sessions     +236% Organic Revenue      +240% Return on Investment
+415%  Organic Sessions   
+236% Organic Revenue    
+240% Return on Investment


Source:

Source:

Source:


Rubi Gupta
AVP Marketing & Growth at Spinny
"Since SEO was an unexplored area for us till Jan 2021, we trusted Infidigit's SEO team to fulfil our requirements and formulate an action plan. Within 11 months, we observed an improvement in non-brand clicks by 169% and organic users by 131% with more than 800 keywords ranking in the top 10 positions. As a result, our overall organic numbers improved. With that said, we hope to achieve similar milestones in the future."
+169% Non-Brand Clicks      +111%  Organic New Users      800+  Keyword rank in top 8 pos
+169%  Non-Brand Clicks
 +111%  Organic New Users
 800+  Keyword rank in top 8 pos
Time to Utilize SEO for Automotive Platforms to Your Benefit
In this competitive marketplace, automotive SEO is a sound investment that helps accurately capture your demand and retain customer relationships, giving your business a running start. You might know your business inside and out, but at Infidigit, we know what is needed to fuel your online presence and get your business to go the distance.