Search Engine Result Pages or SERPs are the response provided to users for their searches by a search engine. In simple words, if you search for something on a search engine like Google, the result page is known as SERP.
Types of SERP Results
There are four major types of results displayed in SERPs, which are as follows:
These are ads paid by businesses that pop up on the first page of SERPs.

An organic listing is a type of search result that appears on SERPs because it is relevant to the search query of the user.

A knowledge graph in Google SERP is a collection of sources or a knowledge base that presents complete results to the users' search queries in the form of boxes or panels.

Rich features add a visual layer to a SERP. They provide users with a universal view of their searches. This view includes carousels, featured snippets, and reviews.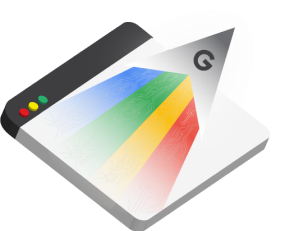 Elevate your web presence by Infidigit's SEO solutions.
Unlock higher rankings, quality traffic, and increased conversions through tailored award-winning SEO strategies.
Elevate your web presence by Infidigit's SEO solutions.
Unlock higher rankings, quality traffic, and increased conversions through tailored award-winning SEO strategies.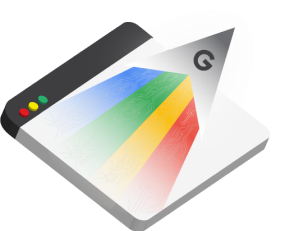 The Importance of SERP for SEO
SERPs can be an influential determiner of how much traffic your website can generate organically through search engines. Moreover, they also determine exactly how your website looks to a user on Google's search pages.
Most users will only click on the results on the first page of a SERP. If your website is listed on page two or beyond, you are technically invisible to users. But ranking on the first page is not enough either as users will mostly click on the top few results. 
Add to this that paid search results are usually displayed on the top, which further decreases the chances of users clicking on your website if it's not a paid advertisement. Hence, websites need to be properly optimized so that organic search results can gain optimum clicks from users. An SEO company in India like Infidigit can do this thoroughly.
Google's algorithm for indexing for search queries is very complex with over 200 ranking factors that determine the SEO SERP rankings. Some of these factors include off-page SEO, on-page SEO, the loading speed of a website, and brand awareness. These factors all combine and offer SERPs with suitable results to display to the users.
How Can One Get to SERP
There are two primary ways of reaching SERP optimally. They are:
Paid ads are search results that are displayed on SERPs with an "Ad" icon. These are one of the most convenient ways of getting your website to SERPs, although, as the name suggests, it requires investment. 
Paid ads do not, however, guarantee an increase in click-through rate (CTR) for websites. Still, it is advised that if you are using paid ads to get to SERP, use keywords optimally as they might attract users and prompt them to click on the website link.
Organic results, as their name suggests, are results that are displayed on SERP solely based on their ranking. Businesses that do not want to invest in paid ads usually have to work very hard to elevate their website's SEO metrics to a whole new level so that they are visible on the first page of the SERP.  
Various Features of SERP
SERP comes packed with various features that a website can leverage to attract more clicks. Here are the most prominent features of SERP:
Featured snippets on SERP are a short and defined section of a webpage that you can highlight under the search results. These range from small descriptions to steps or pointers, to even a summarized version of content on the website. These are classified under four categories, which are:
Bulleted Lists

FAQs

Tables

Numbered Lists
This feature of SERP can prove to be very beneficial for websites as it provides visitors with a brief description of their search query and also showcases the website to them.
This feature is a visual cue for users to understand their search query. Knowledge cards are featured images that appear at the top of SERP and they provide the user with a basic overview of the subject matter of their search. They provide instant and basic results to the users, which helps them get a better understanding of their search query to explore it beyond the search results. 
These are panels that appear on the right side of the organic result on any SERP. Knowledge panels provide an overview of the website that shows up in the result and what it presents. For instance, if you search for "Amazon" on Google, the Knowledge Panel for the result will showcase the basic statistics of the company like location, name of the CEO, revenue, stock price, and so on.
People Also Ask or Related Questions
People Also Ask (PAA) is a section in Google SERP that displays questions related to the search query. Each question displayed in the PAA section opens a dropdown featured snippet of a website that answers that question. Google's algorithms are designed such that more related questions are loaded each time you open up a related question's featured answer.
This feature of a SERP is most beneficial to users and businesses alike. Sitelinks are basically linked to the various sister pages of a master website. For instance, if you search for a website "X", then the Sitelinks on the SERP will present you with the links of pages on X like "About Us", "Services", "Contact Us", and so on. Sitelinks only appear in blue text below the main result. This is convenient for users who directly want to access a particular page of a website, in which they do not have to open a website and click multiple times to reach their desired webpage.
Video results displayed on a SERP are the enhanced result for a search query that appears with a thumbnail of the video. Only embedded videos on a website are eligible to be displayed in a SERP. 
Reviews, on the other hand, are ratings and short snippets of customer reviews that are displayed below a result to attract the user to click on the website link.
Answer Box is one of Google's unique SERP SEO results run by the knowledge graph or retrieved from any website that has an appropriate answer to the user's questions or query. Google Answer box, also known as Featured Snippet, is generally displayed at the top of Google's search engine result page (SERP) over the organic results.
Google Local Pack usually consists of a map with location pins, a rating scale with a maximum of 5 stars for every location, and three search results, which can include ads. As local SEO, the local pack is located at the top of a search result under the AdWords results, although occasionally, it may slide below the organic links.
Google features search results from Google Images with keywords where images make sense. Examples could be a user typing "birthday messages" or an actor's name to receive image results right at the top of the SERP.
Google Shopping Results are also known as Product Listing Ads. These are results that appear when keywords describing a specific product are searched for. An example would be searching for a particular brand of clothing, headphones or other products. 
Top Stories by Google is very useful in SERP as it displays all the top news related to a particular keyword that the surfer has looked up. It could be a user typing "COVID-19" and receiving all the latest developments, which range from local updates to global happenings.
Twitter results on SERP signify any trending hashtag related to the keyword a user may have searched for. It was a prominent feature until mid-2020 when Google dropped it due to security concerns.
Popular Searches
URL Structure | External Links | What is Sitemap | What is Digital Marketing | Google Ranking Dropped | Sitelinks | Linkbait | Guide to Google Analytics Audience Report | Grey Hat SEO | History of Google | Digital Marketing Blogs | SEO Tools | Reverse Image Search on Google | Black Hat SEO | Googlebot | What is PPC | Blogger Outreach | Local SEO | Link Spam | SEO Chrome Extensions | History of SEO | ASO Ranking Factor | What is Youtube SEO | Organic Traffic in Google Analytics | Technical SEO | Types of Digital Marketing | What is SEO | Canonicalization | What is On Page Optimization | Off Page Activities | Link Building Service | What is Image Optimization | Boston Services | Dallas SEO Company | SEO Agency Houston