What is Google My Business?
Google My Business, also known as GMB, is a tool that helps you create & manage your business listing online, provided you serve locally.
If you are into a business that serves people in any area, it is crucial to have your presence on Google. The reason being, Google is a default search engine on the majority of mobile devices, and 46% of all the searches that happen on Google are for local search. Examples of local search queries could be
Medical shop near me

Mc Donald's near me

Travel agency in Andheri

Best Chhole in Delhi NCR

Bakery shop near me etc.
This is why having a Google business listing could prove beneficial to your business.
What is Google Business Listing?
Google business listing or GMB account is a listing created using the GMB tool. This listing includes information about a business such as:
Business Name

Business Type

Working Hours

Address

Contact Number

Photos

Reviews & Ratings
This is how a Google Business Listing looks like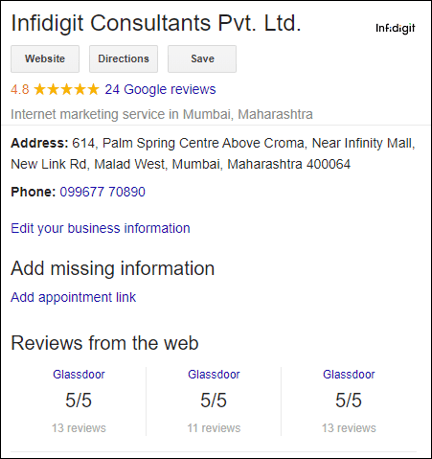 Is Google Business Listing Free?
Google My Business or GMB allows you to create a Google business listing so that you can get your business on Google with minimal efforts. All you need to do is create a Google My Business Account and get going. Creating a Google My Business account is free. Businesses of any type and size can get themselves a GMB account.
How to create a Google Business Listing or Google My Business Account?
Setting up Google My Business Account is easy. Follow this step by step guide to create a Google My Business Account: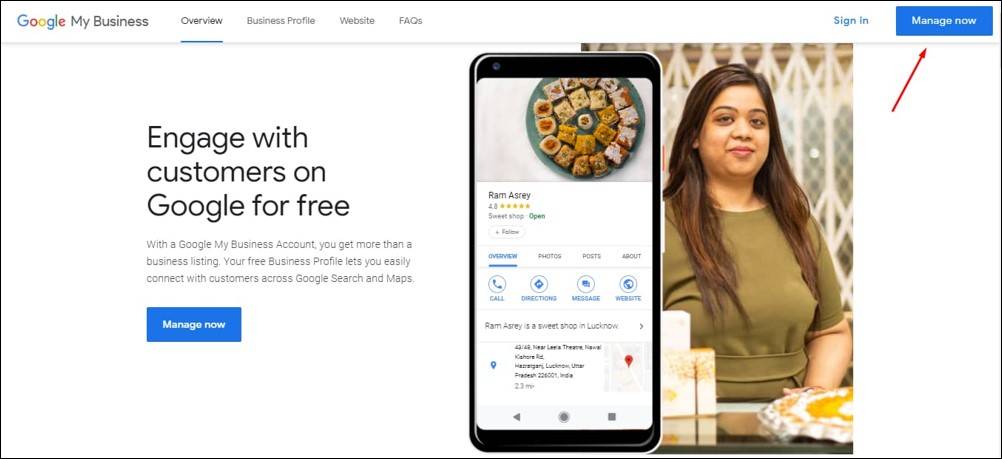 Upon clicking on it, the page will ask you to register your business with an email ID. You can either use a domain-based email or a simple Gmail account.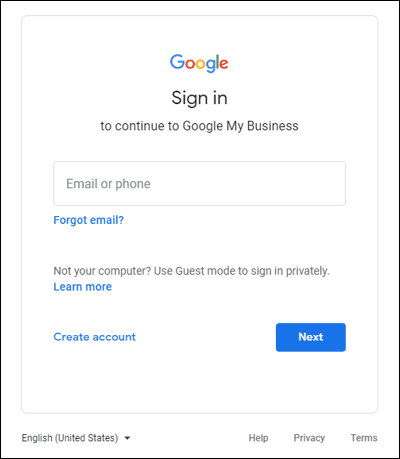 After logging in, click on "Add your business to Google."

Write your business name. Your business name should strictly include the name of your business only. Do not include location or other details in this section. E.g., If you run a cake shop or you are a fish seller, you will write "Shelly's Cake Shop" or "Andy's Fresh Fish" and not "Shelly's Cake Shop Mumbai" or "Andy's Fresh Fish Bangalore" since this is not considered as a good practice.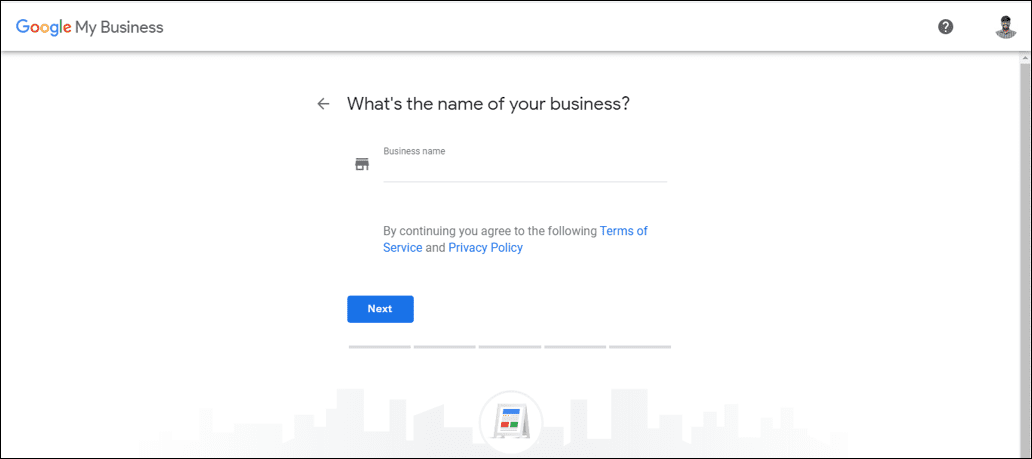 Choose your business category.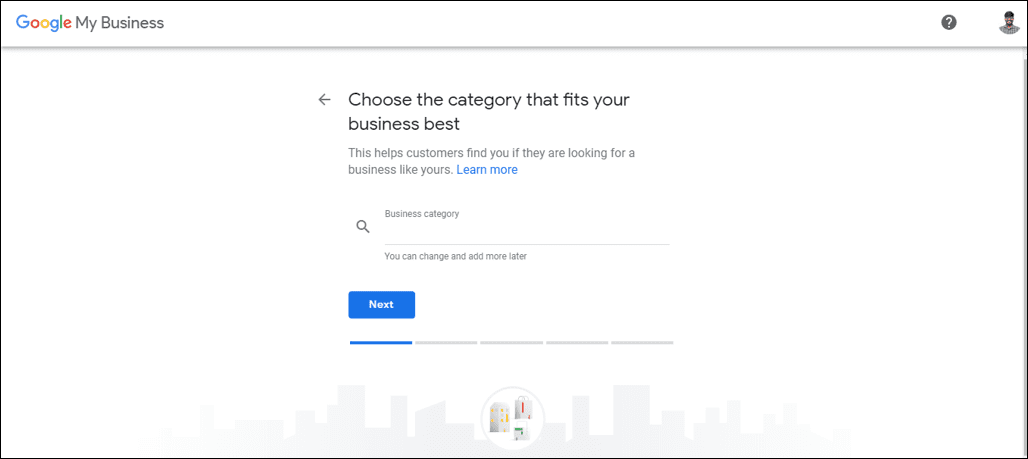 GMB, then asks you to add a location where customers can visit, like a store or office. Google will show this location on Google Maps when customers will search for your business. If you want people to visit a business place, choose yes otherwise no. However, most of the time, the business would choose yes, unless for other reasons.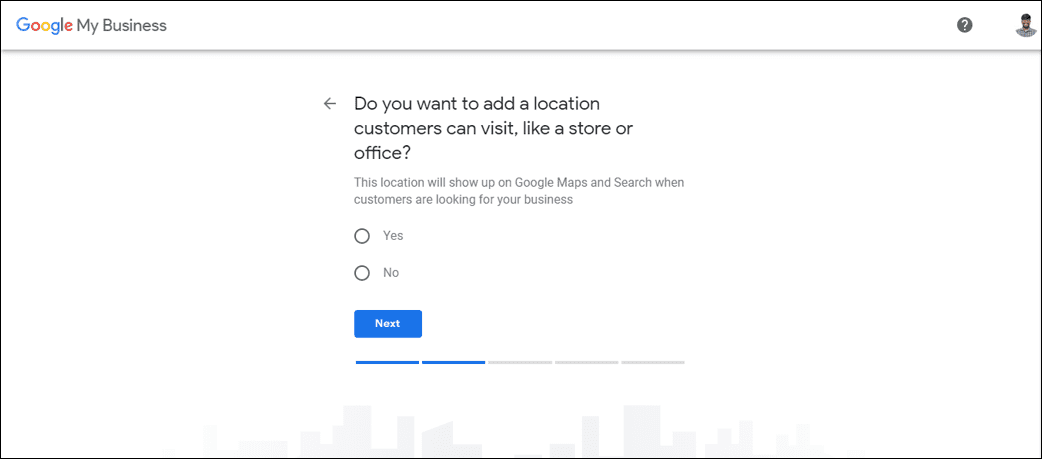 If you click Yes, you will have to fill in all the details: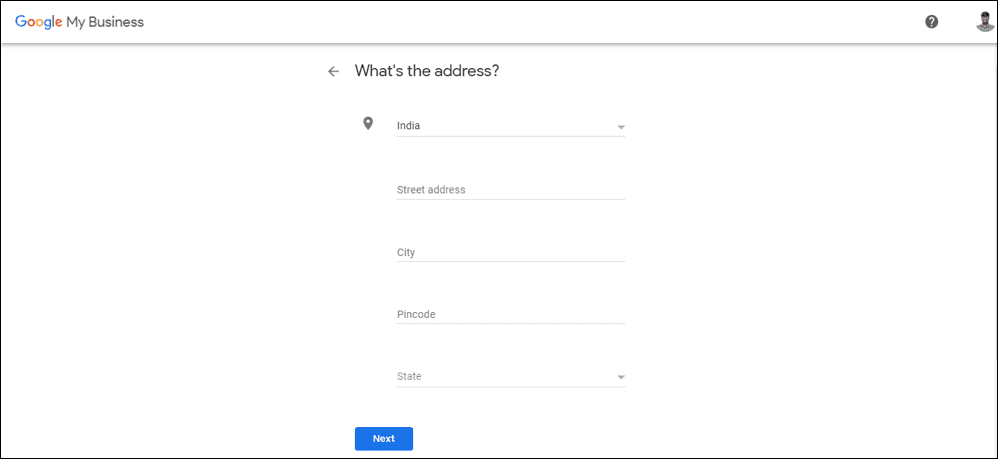 If you serve outside your location where your business is located, then you can choose Yes otherwise No.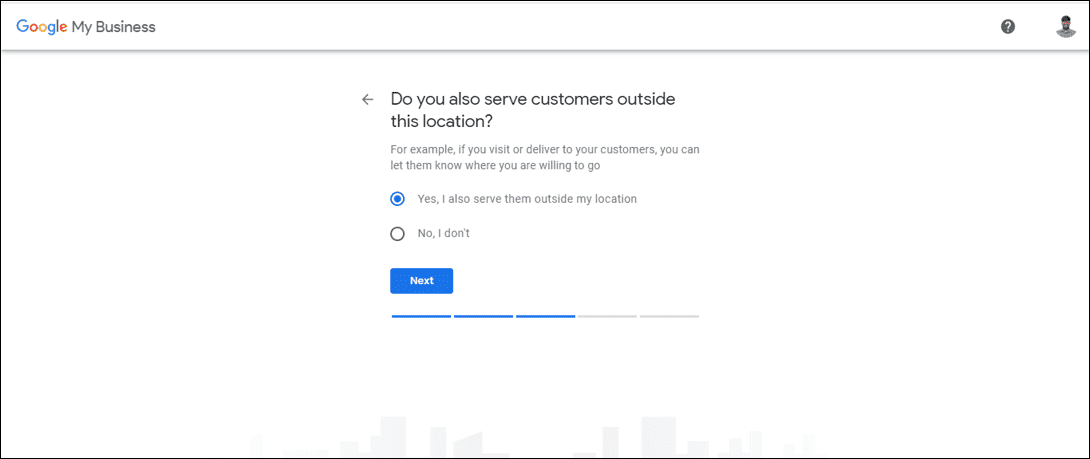 If you serve outside your location by providing the delivery services, it is required to specify the location. E.g., a business sells fishes in Kurar Village, Malad East. However, they also provide delivery to other places like Orlem & Palm Spring area, which are nearby. Hence, the business would have to specify all those locations where they service.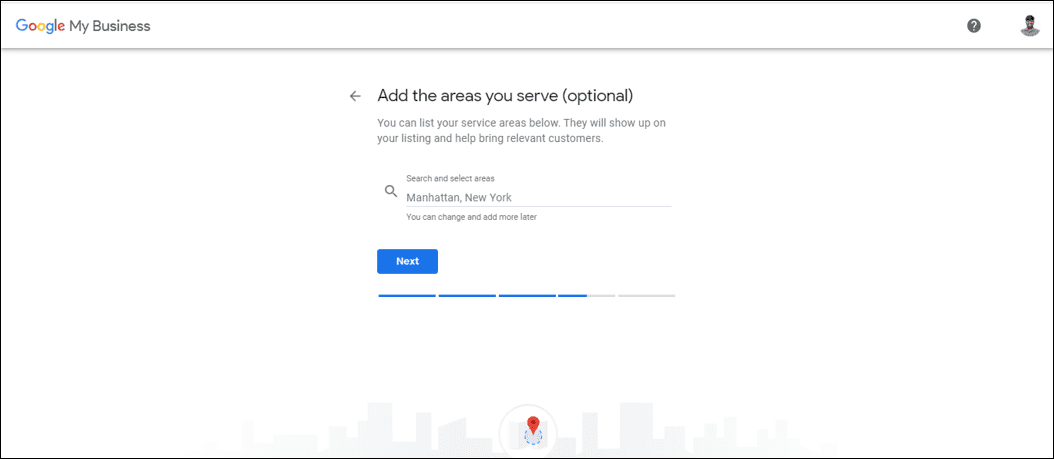 Once you add all the list of places where you serve, next comes contact details, add your contact details like phone number & website.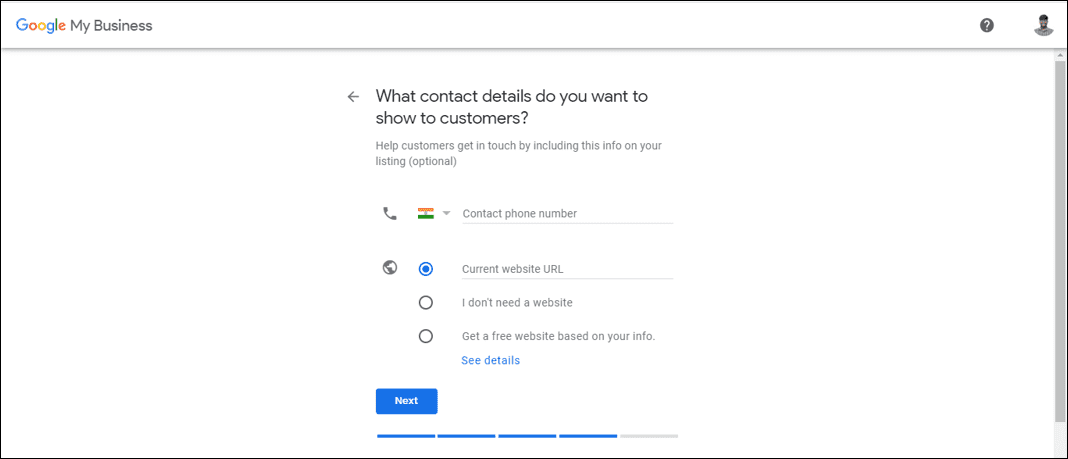 Add your contact details; that's it. Now you will have to verify your business.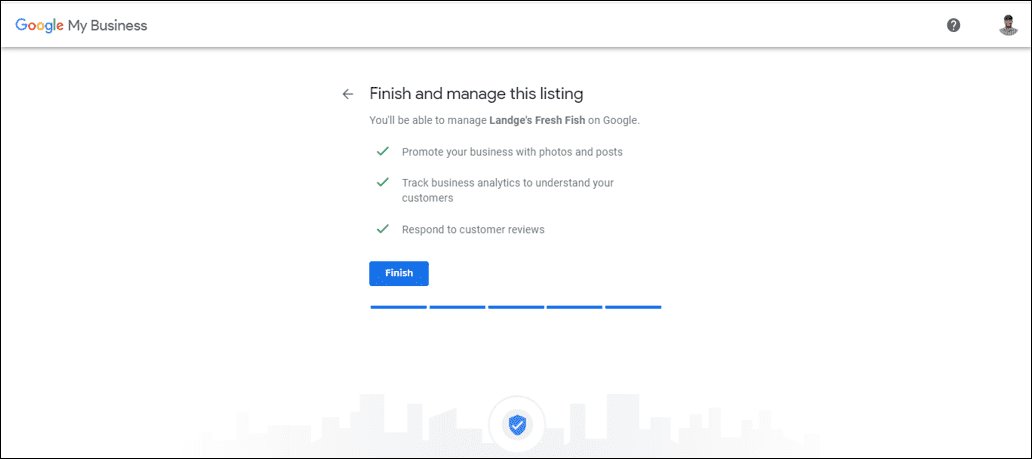 Verifying Google business listings can easily take up to two weeks. You will receive a postcard on your business address, which comes with a code. Once you add this code to your listing, your listing goes live. You can also verify your Google My Business account later,  however, it doesn't give you full control of your listing till then. The best and recommended next step would click on mail.

Once you click on mail, all you have to do now is wait for your postcard to arrive. The postcard will include a code in it which will verify your business location.



Once you receive the postcard, it includes a code, use it to confirm your business listing.




Once you enter the code, your business listing becomes live and visible to the people you serve.



What to do after my business listing is live?
Once you verify your listing, you will have to optimize it for better reach. To optimize your business listing better, you need to do the following:
Add pictures and videos to your listing (Video's need to be shorter than 30 seconds, less than 100MB & resolution to be at least 720p or higher)

Add Ratings & Reviews of your customer.

Write an attractive description of your business and list out the variety of products or services your offer.

Create a post and share it on your listing for any offers or updates.



Local SEO service has become a crucial part of Search Engine Optimisation service. Local queries have taken searches by storm in a very short period. Queries with "near me" or "close by" have grown over 900 times in two years, and 72% of consumers that made local searches visited the store within 5 miles. With an aggressive rise in the number of local search queries, it has become essential for businesses to have a GMB account. You can also read about the Benefits of Local SEO to get more understanding on the same.
Popular Searches
SEO Company in India  |  Digital Marketing Services  |  SEO Agency  |  Ecommerce SEO Services  |  SEO Audit Services  |  What is SEO  |  What is On Page SEO  |  What is Digital Marketing  |  What is Technical SEO  |  Google Algorithm Updates  |  Google Reverse Image Search  |  Google Ranking Factors  |  SEO Periodic Table  |  What is Structured Data SEO  |  What is Cloaking  |  Types of SEO  |  What is Featured Snippet  |  List of HTTP Status Codes  |  Off Page SEO Techniques  |  What is PPC