Superbalist is a South African online fashion brand that offers a wide range of trendy clothing, shoes, and accessories for men and women. With a focus on affordability and accessibility, Superbalist aims to provide its customers with high-quality fashion items that cater to diverse tastes and preferences. The brand partners with local and international designers to curate unique collections that reflect current fashion trends. Superbalist also offers a seamless online shopping experience, including fast delivery and hassle-free returns, making it a popular choice for fashion-conscious consumers in South Africa and beyond.
Superbalist aimed to improve their online marketing strategy to boost organic transactions and drive revenue growth through organic channels. The brand aimed to achieve the desired growth rate by increasing user conversions through transactions. The primary objective was to generate higher revenue and transactions through Organic Search compared to paid channels, leveraging Search Engine Optimization (SEO) to make the website more SEO-friendly. Another goal was to increase the number of keywords ranking first in search results.
Superbalist wanted to grow at the expected rate and ensure enough user conversions in the form of transactions however the brand was not ranking high for non-brand generic and highly competitive keywords with a high search volume where several prominent platforms were already ranking.
Also, the brand was spending more on paid channels like paid search, display, etc. than organic search to achieve the revenue goal.
To begin, Infidigit chose to focus on the client's website from a technical standpoint. This entailed a thorough SEO audit in order to discover and resolve any severe issues that were harming performance.
Simultaneously, Infidigit ran a thorough and detailed keyword analysis to determine the terms that potential consumers used when searching for our client's products on the internet. We analysed these prospective keywords and selected the most acceptable terms based on how tough each keyword would be to rank for and the number of potential visitors we'd bring to the site, then mapped those desired keywords to existing pages on the client's website. This allowed us to optimize each page for a specific target keyword, which was essential for the client's website to rank for those queries.
With the foundations laid, Infidigit began constructing new pages that were required to meet our audience's needs, as well as writing copy to align the site with our new target keywords for the new pages.
Infidigit wanted potential customers to go to our client's website instead of one of their competitors'. With an aim to support and boost our rankings for competitive keywords, we made changes to our client's page titles and meta descriptions to make them more appealing to searchers. Furthermore, we reviewed and updated the site's internal linking structure and committed an effort to develop high-quality backlinks.
The results were transformational for our client's business. We saw improvements in organic ROAS by 43% in 5 months.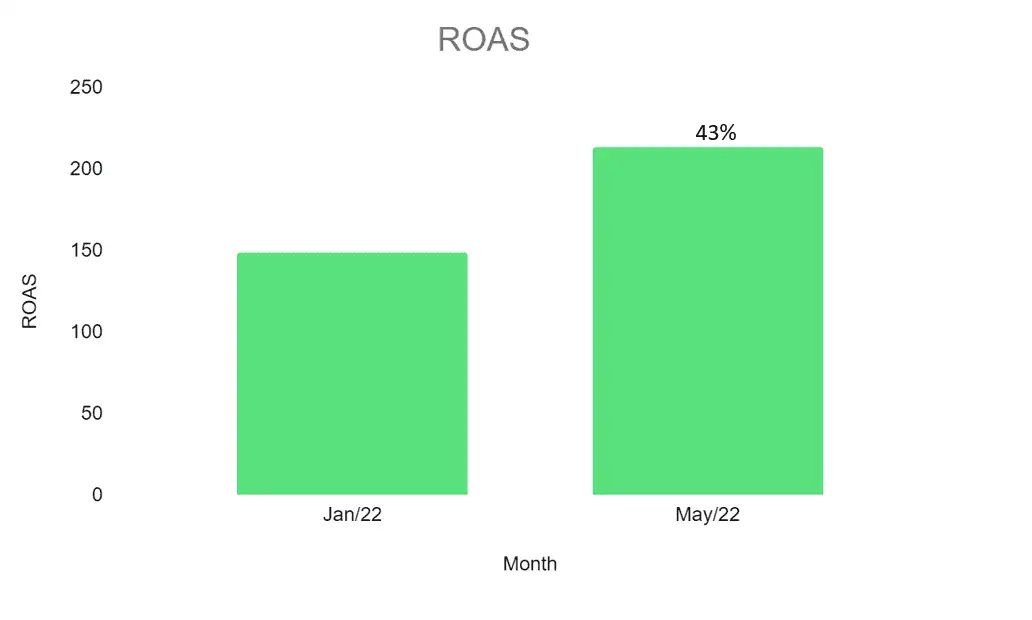 The outcome was positive in terms of transactions. We noticed a 30.60% increase in organic transactions in 5 months. We were on track to meet the client's ambitious growth expectations, just as planned.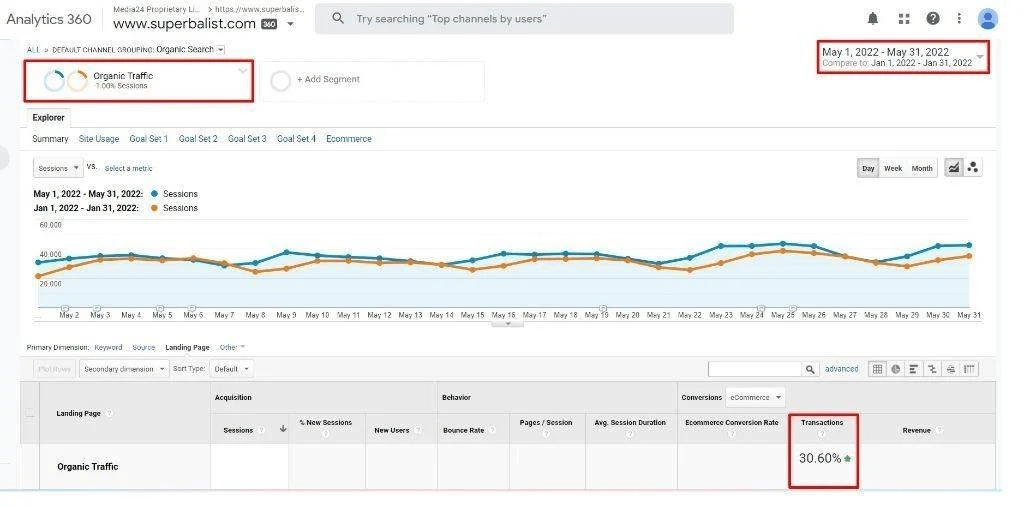 Besides transactions, we also saw an improvement in revenue by 42.83% which helped the client in meeting their revenue goals for the month.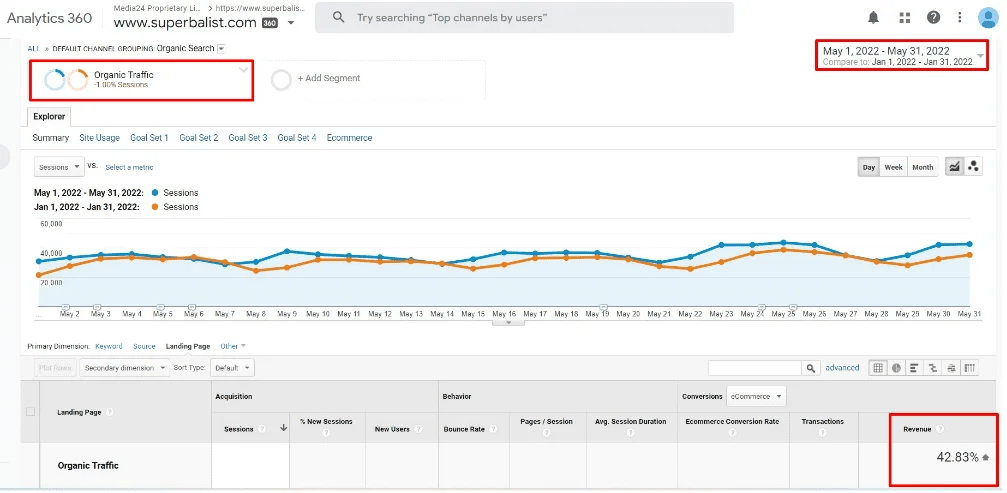 Organic Returns > Paid Returns
By implementing all these best SEO practices, our Organic returns were higher than the Paid returns in the month of May 2022.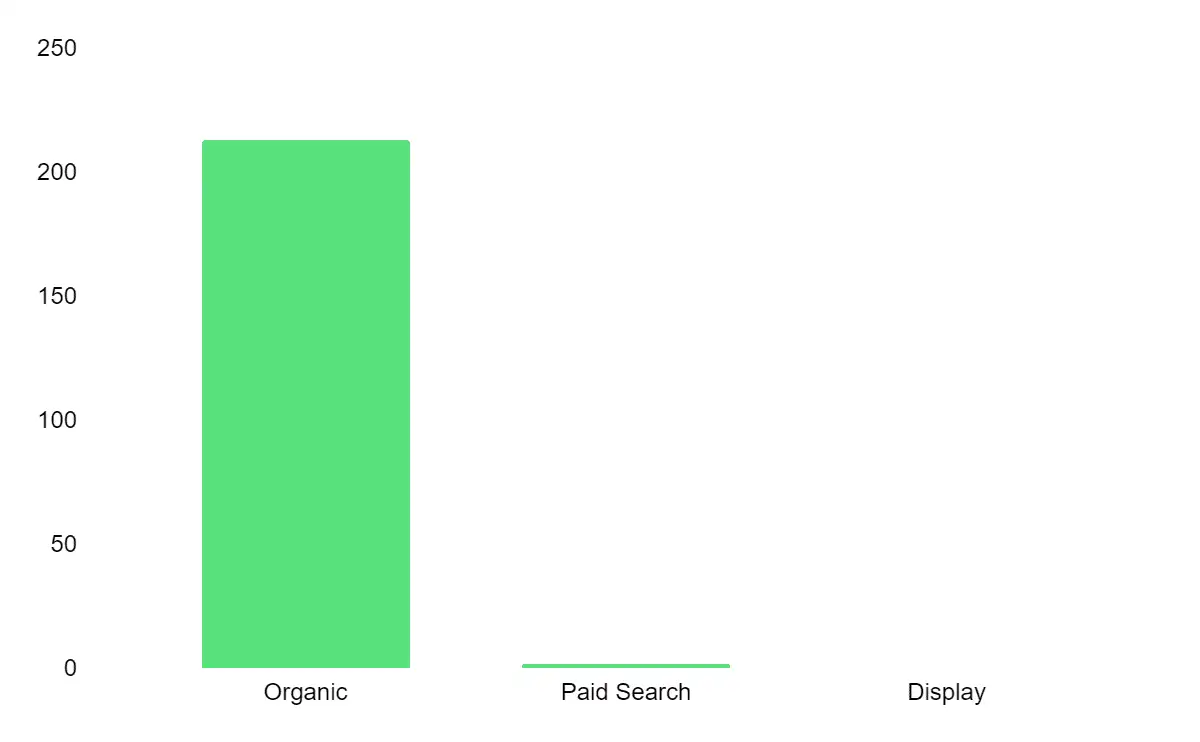 Also, the improvements were noted in terms of keyword rankings, culminating 300+ new keywords in the first position.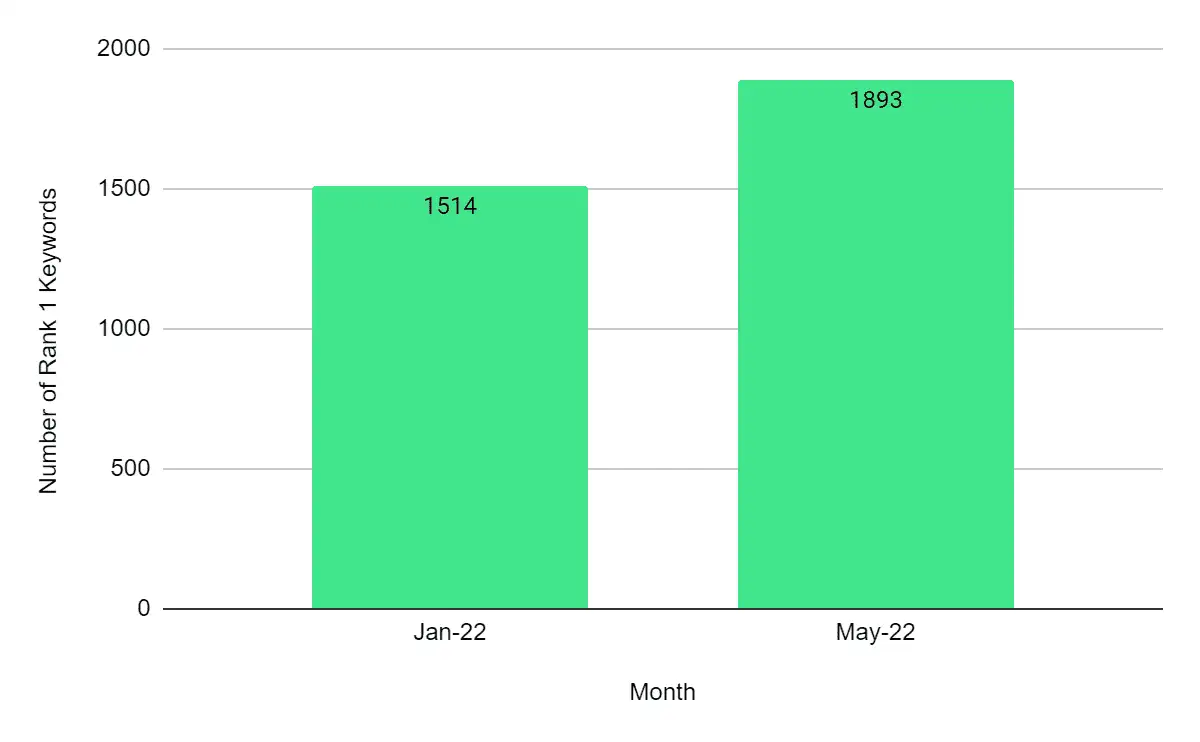 43%
Improvements in Organic ROAS
30.60%
Increase in Organic Transactions
42.83%
Improvement in Revenue
300+
New Keywords in the First Position
Conclusion
Team Infidigit invested time and effort in building unique content, proper SEO implementations, and building a high-quality backlink profile. With our consistent efforts at improving the SEO of the brand, we were able to improve our ROAS (Organic).
Our vision for the future involves more focus on the technical aspects of SEO and improving user experience.
Furthermore, to build provisions to optimize facet pages and acquire sessions & transactions from those pages.