Conversion Rate Optimization
Do you have a challenge of converting passive website visitors into actual leads or customers? Our conversion rate optimization services include a combination of audits, A/B testing, landing page, and conversion funnel analysis, to help ensure better conversions.




Organic Sessions
1.8 Billion+

#1 Ranking Keyword
40,000+


Organic Sessions
1.8 Billion+

#1 Ranking Keyword
40,000+

Conversion Rate Optimization Services to Boost Your Leads
Looking for conversion rate optimization services at a reasonable price point? We are your one-stop solution for enhancing conversion rates. We at Infidigit have a proven track record and can function as your trusted conversion rate optimization agency.
We provide the best conversion rate optimization services. We can leverage our knowledge and experience of SEO Services for ramping up your online presence. This will lead to higher conversions, something we strive for as a skilled best CRO agency.
After all, instead of simply providing a generic solution like other conversion rate optimization companies, we believe in customization. We are a conversion rate optimization company that tailors initiatives based on the client's business goals. We believe in being flexible as per the needs of every domain. We are also a specialized e-commerce CRO agency if that is what your business/website needs.
We also offer digital marketing services that will add to your branding efforts. This ensures higher visibility and greater conversions.
In Infidigit, you will find an SEO Company that seeks to understand your business objectives and deliver accordingly. We endeavor to understand how users spend time on your site and their actions/navigation patterns. We understand and identify what prevents them from completing actions on your site. We also track website traffic and user interactions.
We then undertake multivariate testing, A/B testing, and optimization of landing pages using the best tools. We also use the Landing Page analyzer tool for tracking landing page performance.
Ultimately, we give you extensive reports on the results garnered. We give you concrete solutions for higher conversions through key changes. Infidigit is where you will find all the services and advice required to scale up conversions, so, get in touch with us today!

Carla Rabe
Product Lead: Growth at Superbalist
"The most notable outcome is holding the #1 ranking position in South Africa for "Black Friday" related keywords for 3 consecutive years and winning an international SMX award for the best retail search marketing initiative. "
+415% Organic Sessions     +236% Organic Revenue      +240% Return on Investment
+415%  Organic Sessions   
+236% Organic Revenue    
+240% Return on Investment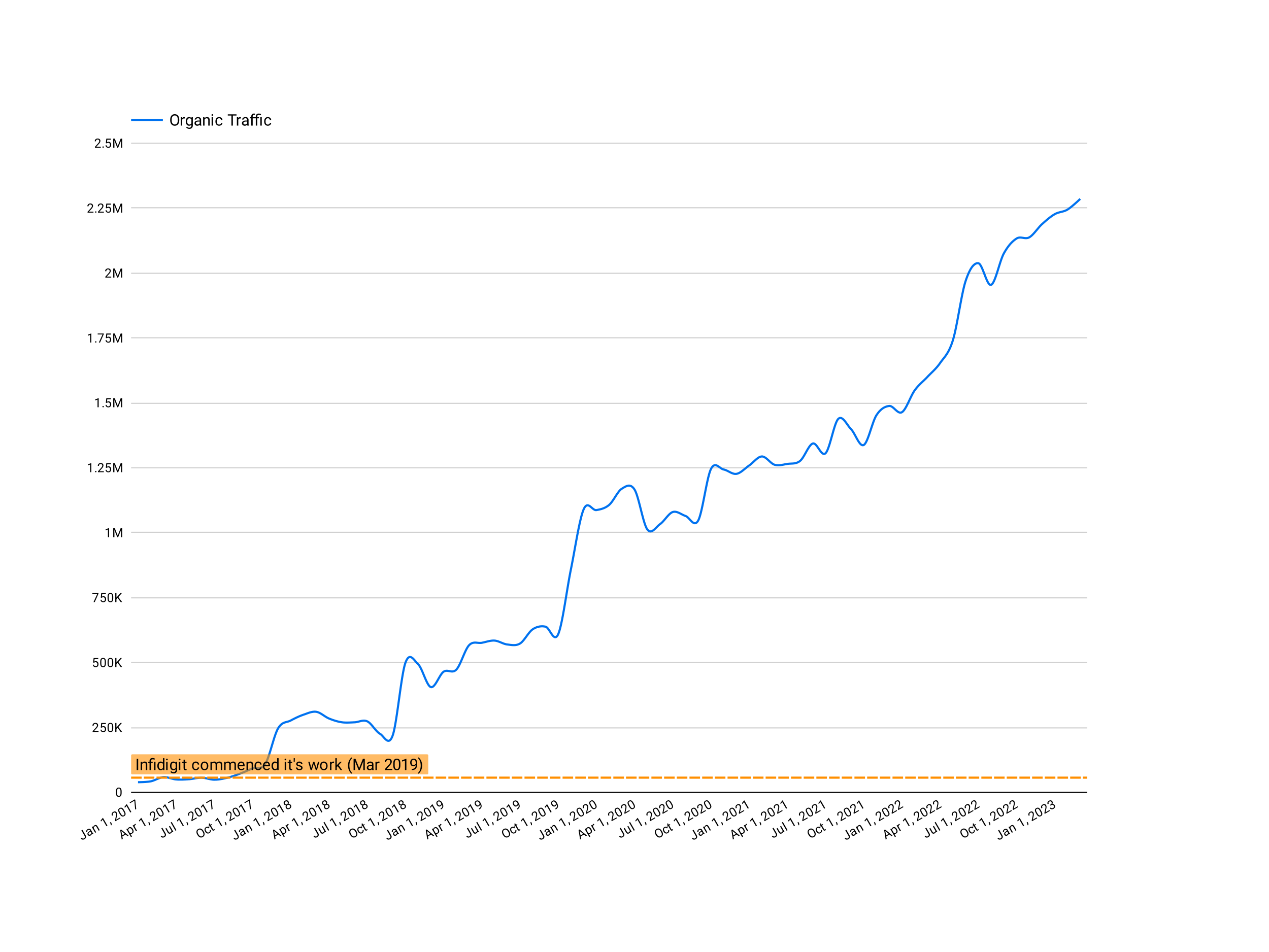 What is Conversion Rate Optimization?
Conversion rate optimization (CRO) is a strategy that focuses on improving elements that contribute to a higher conversion. The CRO emphasizes on optimizing social media shares, app installation, newsletter sign-ups, CTA button clicks, and other similar activities. After you have completed these steps, the next step is to validate its functionality with multivariate and A/B testing. CRO is advantageous for SEO and also helps increase your company's revenue by obtaining quality leads.
Why is Conversion Rate Important For Your Website?
Every website is unique and has distinct marketing objectives. For instance, if you own an e-commerce website, you may wish to sell more products via an online platform. Similarly, if you are a blogger, your goal is to increase the number of subscribers to your site. But how would you measure your progress throughout the process? If you say website traffic, you are on the wrong track. It is a conversion rate that tells you exactly where your site stands.
Let's take an example to grasp this concept better. Assume you run an e-commerce platform with around 10,000 monthly visitors. However, the total number of visitors who purchase a product from your website is only 50. The conversion rate, in this case, is 0.005. The scenario implies that your campaign is appealing enough to entice your prospects to visit your website, but your sales funnel still needs a lot of work.
CRO in this case will come in handy. It will help you identify the flaws in your sales funnel. Conversion rate data can be used to redesign a website or landing page, improve CTA tabs, optimize contact forms, and so on. Remember that it is your conversion rate, not only your rankings, that aids in driving sales and revenue.
What are the Benefits of Conversion Rate Optimization Services?
Hiring the right conversion rate optimization company is advantageous in many ways, including:
Making an informed decision based on data about overall website design elements such as UX and UI.
Easily identifying the flaws in your website that cause an increase in bounce rate and traffic drop.
Creating the contact form in such a way that the user does not find it difficult to fill out.
Assisting in increasing online orders while decreasing the rate of neglected shopping carts.
Contributing to the overall user experience of your website and content.
Why Choose Infidigit as Conversion Rate Optimization Service Provider?
Being one of the premium conversion rate optimization experts, we always aim to convert a visitor into a lead and help clients implement the best practices for CRO.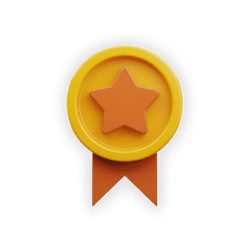 Dedicated Project Manager
No matter how small or big the project requirements are, we always have a dedicated project manager for every brand. The primary responsibility of the project manager is to deliver high-quality results regularly..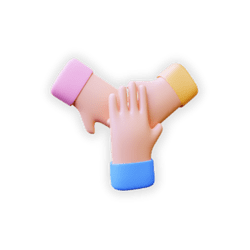 Experienced CRO Team
We have a team of professional digital marketers who exactly knows what a customer is looking out for a while searching for a query. We make sure that you rank on relevant queries and users find all the reasons to contact you for business.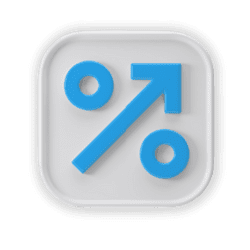 We increase your Conversions
Through our CRO services, we aim to convert a visitor into a client. For this, we create an industry-specific strategy by analyzing user behaviour on your website.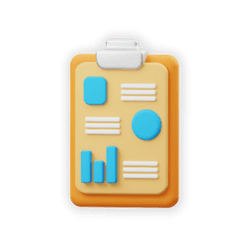 Regular Reporting
We make sure that our clients are updated with the latest performance reports. These reports also help us to create a roadmap to increase the performance and results for your brand.
Conversion Rate Optimization Services Includes
1. Strategizing And Analysing
Our team tailors conversion rate optimization to your specific needs, website performance, and business objectives. In the analysis stage, we track your website traffic and user interactions.
We begin by getting a detailed understanding of your business goals and figuring out how you intend to measure success.
Our research process involves understanding how users navigate through your website, what actions they take, and what factors hinder them from completing their goals.
In the analysis stage, we track your website traffic and user interactions.
2. Testing And Review
Testing encompasses A/B Testing, Multivariate testing, and Landing Page Optimization, followed by a detailed review of results. In the analysis stage, we track your website traffic and user interactions.
We document your business goals and user concerns before hypothesizing them and beginning our experiments for testing.
We use a mix of best breed tools and our manual efforts to run A/B and multivariate test to test the performance of multiple variables on your webpages.
We also use the Landing page analyzer tool to understand how your landing page is faring with respect to conversions.
3. Reports
Our detailed conversion rate optimization reports keep you posted on the results against expected outcomes. The reports suggest a concrete plan to drive conversions through recommended changes on websites elements, landing pages, etc.
The reports suggest a concrete plan to drive conversions through recommended changes on websites elements, landing pages, etc.
The reports also feature details of smaller conversions (creating an account) that can happen before a user completes a macro-conversion (purchasing a product).
4. Auditing
Audit assists you in this by providing reports on each stage of your sales funnel.
As a site owner, you would like to know how your website is performing in terms of interaction. You would also like to know if the prospects are taking the actions you want them to take.
5. Split Testing
The conversion rate optimization services includes testing your site's performance as well as elements critical to increasing the CTA rate.
To design and implement a successful sales and marketing campaign, data-driven insights are essential. This service includes testing for various CTAs and landing pages to determine what works best for your company.
6. User Behavior Analytics
The focus of this conversion rate optimization services is on creating custom landing pages for a specific target audience group.
After analyzing prospects' browsing activities, click behavior, and purchasing patterns, the page is created. Based on that, a strategy is developed to attract new customers while targeting existing ones to persuade them to return to the website.
1. Bounce Rate
Bounce rate refers to the percentage of site visitors who click on your site but leave without visiting any other pages. In case your site has a high bounce rate, you should reconsider your CRO strategy. A high bounce rate will harm your search engine ranking and lower the conversion rate.
2. CTR
The click-through rate informs you of the percentage of people who saw your webpage on the SERP or your ad campaign and clicked on the link to your website. You can use CTR metrics to measure the performance of different keywords and determine how relevant and effective your marketing campaign is.
3. Page Per Visit
It provides information on the number of web pages on your site that are visited by a specific audience group at the time. If your average page per visit is low, it means your site's content is irrelevant and unengaging. You can hire a conversion rate optimization company to help you improve your content quality and page-per-visit rate.
4. Entrance
Entrance tells you how many site visitors arrived at a specific web page of your site from an external source. These external sources may include social media posts, paid campaigns, guest posts, or organic search results. The higher the entrance rate, the greater the likelihood of conversion.
5. Page Load Time
This CRO metric tells you how long it takes for your page's content, such as images and text, to appear on the screen after clicking. If your page takes too long to load, you will lose both prospects and ranking. In order to better load time, work on optimizing your content and focus on improving the user experience (UX). 
6. ROI
As a website owner, you would like to know whether the money you have spent on various digital marketing strategies has paid off or not. ROI provides information on the same. You can use this metric to assess the effectiveness of your marketing efforts and identify flaws. It also helps you re-budget your CRO marketing costs for better results.
7. Website Traffic
This crucial CRO metric helps you understand how many people have visited your website in a specific timeframe. If you notice a drop in website traffic, there is almost certainly a problem with your marketing or content strategy. Website traffic assists in identifying the scope for improvement.
8. Generated Leads
Leads refer to the people who have expressed an interest in your product and are ready to advance through your sales funnel. Lead generation is a critical component of your marketing strategy. Higher conversion rates equate to increased revenue. However, lead generation is a difficult task that should be outsourced to a conversion rate optimization service company.
9. Exit Rate
Exit rate refers to the percentage of site visitors who navigate to at least one more page before leaving your site. It informs you how well you have hyperlinked pages and how engaging your content is to compel people to take action. When devising a strategy for conversion rate, always set an acceptable benchmark for exit rate.

Rubi Gupta
AVP Marketing & Growth at Spinny
"Since SEO was an unexplored area for us till Jan 2021, we trusted Infidigit's SEO team to fulfil our requirements and formulate an action plan. Within 11 months, we observed an improvement in non-brand clicks by 169% and organic users by 131% with more than 800 keywords ranking in the top 10 positions. As a result, our overall organic numbers improved. With that said, we hope to achieve similar milestones in the future."
+169% Non-Brand Clicks      +111%  Organic New Users      800+  Keyword rank in top 8 pos
+169%  Non-Brand Clicks
 +111%  Organic New Users
 800+  Keyword rank in top 8 pos
What are Conversion Rate Optimization Services?
Conversion rate optimization services aid in increasing conversion rates by focusing on various technical parameters of your site as well as aspects of your marketing campaign. The services offered under CRO include A/B split testing, auditing, user behavior analytics, heat maps testing, Google Analytics, SEO, and a few more. 
How does conversion rate optimization work?
Conversion Rate Optimization (CRO) essentially focuses on converting your website visitors into end consumers, thus maximizing the effectiveness of your marketing strategies.
How does your company approach CRO?
We do comprehensive website audits, manually and along with automated tools. We also indulge in deep research to analyze your sales funnel. It will further include analysis of search query intent, landing page layout, call to actions, check in/check out process, A/B testing, google analytics review and multivariate testing too.
How do you define conversions for my website?
We define conversions by assessing your desired end goals from user interactions on your website. To that extent, conversions for you may include actions like filling out of the registration form, newsletter sign-ups, phone call or even buying something from your website
What could be the ideal conversion rate for my website?
There is no "one-size-fits-all" aspect in conversion rate metrics. It's different for different industries and depends on various variables like product type, its cost, website traffic source, device used (mobile, tablet or PC), platform (Windows, Mac, iOS, Android, etc.), the location of the consumer, etc.
Do customer reviews on my website affect CRO?
Yes. In fact, customer reviews and testimonials add much-needed credibility to your brand online. It's one of the best ways to increase conversions once users come to your website
What data do you analyze while doing CRO?
We analyze a number of data points to custom build an effective CRO strategy for your brand. We assess your existing conversion funnel, look for barriers to completion for an action, incomplete/inefficient calls to action and other avenues of user exit before conversion.
What should be my budget for CRO?
We will work closely with you to estimate your CRO budgets based on planned marketing objectives, status quo of the website in terms of CRO, efforts need to be undertaken to achieve goals, etc. Post defining effort estimates, our team will share a customized quote with you.
How to Improve Conversion Rates on Your Website?
Improving your site's conversion rate necessitates paying close attention to a variety of factors, such as:
Removal of irrelevant fields from the form
Adding customer reviews and testimonials on your website
Integrating chatbots and live interaction with your site's support executive feature
Improving CTA tab
Incorporating pop-up notifications on your website
Highlight the offers on the top of your site
Perform A/B testing of your site and, most importantly, headlines
How would you conduct a technical SEO audit of my website?
Through an in-depth review of website architecture and code, we discover the underlying potential of your website. Our detailed on-page review validates if your web pages have all the key elements of an optimized page. Off-page SEO review analyzes your brand's online footprint to understand if it offers an optimal experience for prospects and search engine crawlers. Learn more about our SEO Audit Services.
Will you optimize my website only for specific geographies?
No, our team will optimize your website to increase visits from all targeted and relevant geographies
Do you use any specific set of software tools for SEO?
Our team uses a mix of third-party solutions and proprietary tools to ensure that we are well equipped in handling different facets of SEO – be it keyword research, conversion rate optimization, link building or competitor mapping.
What should be my budget for SEO?
The investment for an SEO campaign depends on our effort estimates which are calculated based on the number and quality of keywords we are targeting, the age of your website and competitiveness of the industry players. Since quality SEO is a customized effort and no "one size fits all" service, we would request you to get in touch with our team for a quick call to get a suitable quote.
I have an In-House SEO team, why should I outsource SEO?
Even if you have an in-house SEO team, you should consider outsourcing SEO for the following reasons:
SEO involves a lot of aspects – including on-page and off-page SEO, content writing, social media, link building, and other strategies. Its highly unlikely that you may have a cost-effective team which has individual expertise in all these areas.
From the perspective of accountability, in the event of a non-performing SEO strategy from the agency, you can blame the lack of progress on them and force them to course correct, if they want to retain you as a client. Course correction with an in-house team totally depends on their individual competencies as compared to an agency which has larger resources.
Scaling SEO becomes challenging with an in-house team as compared to an agency, due to the latter's resources and experience
Since SEO agencies manage multiple clients, they are usually well versed with the vagaries of SEO and are always on their toes on researching and implementing changes to non-performing strategies. However, an in-house SEO team may fall into the complacency trap and may end up lacking innovation and adaptability.