Conversion Rate Optimization Services
Do you have a challenge of converting passive website visitors into actual leads or customers?
Our conversion rate optimization services include a combination of audits, A/B testing, landing page, and conversion funnel analysis, to help ensure better conversions.
CRO Services To Convert Your Visitors Into Potential Buyers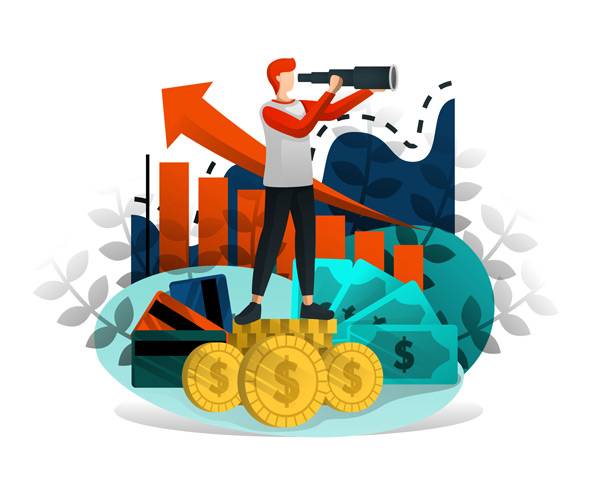 Looking for CRO Services at a reasonable price point? We are your one-stop solution for enhancing conversion rates. We at Infidigit have a proven track record and can function as your trusted conversion rate optimization agency.
We provide the best conversion rate optimization services. We can leverage our knowledge and experience of SEO Services for ramping up your online presence. This will lead to higher conversions, something we strive for as a skilled CRO agency.
After all, instead of simply providing a generic solution like other conversion rate optimization companies, we believe in customization. We are a conversion optimization company that tailors initiatives based on the client's business goals. We believe in being flexible as per the needs of every domain. We are also a specialized ecommerce CRO agency if that is what your business/website needs.
We also offer digital marketing services that will add to your branding efforts. This ensures higher visibility and greater conversions.
In Infidigit, you will find an SEO Company that seeks to understand your business objectives and deliver accordingly. We endeavor to understand how users spend time on your site and their actions/navigation patterns. We understand and identify what prevents them from completing actions on your site. We also track website traffic and user interactions.
We then undertake multivariate testing, A/B testing, and optimization of landing pages using the best tools. We also use the Landing Page analyzer tool for tracking landing page performance.
Ultimately, we give you extensive reports on the results garnered. We give you concrete solutions for higher conversions through key changes. Infidigit is where you will find all the services and advice required to scale up conversions, so, get in touch with us today!
Why Infidigit as Conversion Rate Optimization Service Provider
Being one of the premium CRO service providers in New Zealand, we always aim to convert a visitor into a lead and help clients implement the best practises for CRO. Here are some of our strengths that give us an edge to lead the CRO industry:
Covert Leads Into Customers
Convert your website's leads into customers!
Strategizing And Analysing
Our team tailors conversion rate optimization to your specific needs, website performance, and business objectives
We begin by getting a detailed understanding of your business goals and figuring out how you intend to measure success.

Our research process involves understanding how users navigate through your website, what actions they take, and what factors hinder them from completing their goals.

In the analysis stage, we track your website traffic and user interactions.
Testing encompasses A/B Testing, Multivariate testing, and Landing Page Optimization, followed by a detailed review of results
We document your business goals and user concerns before hypothesizing them and beginning our experiments for testing.

We use a mix of best breed tools and our manual efforts to run A/B and multivariate test to test the performance of multiple variables on your webpages.

We also use the Landing page analyzer tool to understand how your landing page is faring with respect to conversions.
Our detailed conversion rate optimization reports keep you posted on the results against expected outcomes.
The reports suggest a concrete plan to drive conversions through recommended changes on websites elements, landing pages, etc.

The reports also feature details of smaller conversions (creating an account) that can happen before a user completes a macro-conversion (purchasing a product).
Looking for a Dedicated Plan?
We are here to help. Get in Touch with our experts!
Subscribe to Monthly Growth Marketing Newsletter
Once a month, 100% Useful. No spam.