Quality backlinks enable higher rankings on search engines.
Partner with an award-winning company which has proven expertise in developing high-quality link building campaigns
The Best Link Building Services Are Now Within Your Reach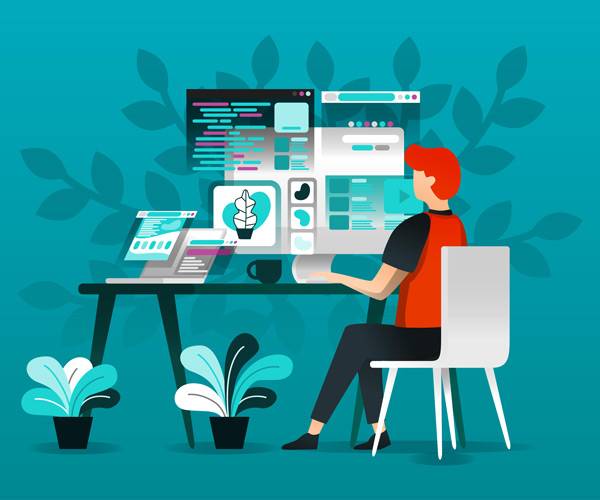 Link building services are highly essential when it comes to ranking higher on search engines like Google and promoting your brand. At Infidigit, we believe in adopting a unique approach that works specifically for your business. This makes us different from the innumerable link building companies out there.
As a skilled and experienced link building agency, Infidigit is where you get the highest bang for your buck. Our link building SEO services are based on a no black hat policy that we strictly adhere to. We are firmly against stuffing keywords and resorting to unethical practices like cloaking to enhance rankings.
Our local SEO services ensure that high-value links drive more traffic to your website. We get you quality backlinks from authoritative websites that are relevant to your domain. We also ensure link relevancy and offer subsidiary off-page SEO and content marketing services.
We make sure that industry-relevant sources are used for our link building Singapore campaigns. We also encourage subject matter experts and influencers to write guest posts for clients. This ensures high-quality backlinks for your portal.
Along with providing extensive reports and analysis, we also offer Google penalty recovery services that keep you worry-free. You will always stay in the loop about the progress of your link-building campaign.
Our link building services include the continual monitoring of the performance of links built on other people's websites. We customize campaigns and reports for clients based on their needs.
You will thus be receiving metrics that are relevant to your business minus the rigmarole of unnecessary data. If you want to avail of the right link building services for your business, Infidigit is undoubtedly the best solution.
Why Infidigit as your Link Building Service Provider
Being one of the premium link building service providers in Singapore, we always aim to provide quality backlinks from high authority & relevant domains which can boost rankings for the client's website. Here are some of the highlights that help us to lead the link building industry as the best SEO company:
Make Your Website Rank Higher on Google
You are just one step away from ranking your website higher on Google!
Our Link Building Service Includes
Focus On Authoritative Links
Link building strategies have evolved and have come a long way since the days when black hat strategies like link farms were used.
As an agency, we have a strict "no black hat" policy and take pride in growing authoritative links through legitimate means.

We ensure links from sources which provide the most value to your brand in terms of pushing rankings and also driving qualified traffic to your website.

Since content and context, both are kings, we make sure that we build links from authoritative websites which are the most relevant to our client's business
Link relevancy plays a key role in the determination of trustworthiness of your website by major search engines.
Search engines observe each link to your website as a vote of confidence in content quality. Hence, we ensure that links for your website come from authoritative sources.

Apart from authority, we also ensure that the links come from industry relevant sources.

We encourage our network of subject matter experts and influencers to write relevant guest posts for our clients to earn quality back link.
We ensure that we keep our clients regularly updated with activities and effectiveness of our link building campaigns.
Our reports have details of all essential link report elements including direct links, dates, anchor text, nofollow attributes, etc.

Reports are easy to read, clearly organized and include a detailed hypothesis of the campaign.

Our reports are customised for each client and includes only those metrics which are relevant for their business.
Looking for a Dedicated Plan?
We are here to help. Get in Touch with our experts!
FAQ's on Link Building Services
Subscribe to Monthly Growth Marketing Newsletter
Once a month, 100% Useful. No spam.