SEO Company in Manchester
Attract Website Traffic and Rank Higher with SEO Company in Manchester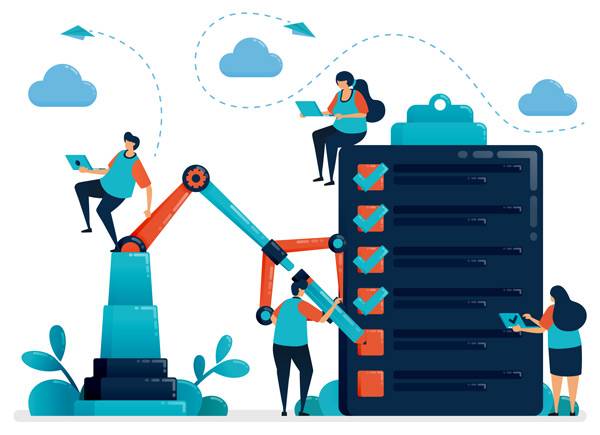 Attract Website Traffic and Rank Higher with SEO Company in Manchester
The age of digitization has brought with it a lot of perks for businesses across the globe. Expanding the customer base and engaging the audience has become accessible for every business. However, it also means that you have to be relevant and rank high on search engines to be noticed.
SEO has become a key player in determining how well a company or an organization is able to hold its own in its industry. Growing competition has made having a competent SEO strategy a critical requirement for businesses. Manchester is no exception to this, especially considering the growth of businesses shifting their operations online in some way or the other in the city.
The SEO services in Manchester offered by Infidigit can help your business outranking the competition online and increase your revenue. So, what exactly should an SEO agency in Manchester offer you to make sure that your venture reaches new heights in the digital world? Let us find out.
Make Your Website Rank Higher On Google
You are just one step away from ranking your website higher on Google!
How can Infidigit Help to Rank Your Website Higher?
Before starting to build any strategies or campaigns for your business, Infidigit conducts a comprehensive and detailed analysis of your competitors. This also includes understanding how they are leveraging the market trends, what keywords they are targeting, their SEO practices, and much more.
This helps us in finding the hidden opportunities and also one-upping the strategies of your competitors to help you outrank them. 
Aligning Goals with Results
At Infidigit, we make sure that all of our clients get results that align with their goals. We carefully understand the short and long-term goals of our clients, and craft strategies and campaigns that complement those goals.
This helps us in delivering the best results to our clients in terms of traffic generation, conversions, lead generation, etc
Infidigit creates calculated and uniquely crafted SEO strategies that complement the current market trends. This helps us ensure that whatever investments our clients make are worth it with a remarkable ROI on our SEO services and even the overall revenue.
Why Infidigit for your Manchester SEO project?
Manchester has quickly grown to become one of the top SEO hubs in Europe. This entails a lot of complications for online businesses to stay ahead of the curve and rank well. The imminent need for an SEO company in Manchester is at an all-time high, and getting a good one is even harder.
Infidigit is an SEO agency in Manchester that specializes in offering a diverse list of SEO services that can cater to all types of businesses. We also employ an experienced pool of SEO experts with years of combined experience in technical SEO, content marketing, copywriting, and much more.
The tightly knit digital community in Manchester requires businesses to up their game in their digital presence, and that is exactly what Infidigit helps you in achieving. From small and medium businesses to large enterprises, Infidigit employs unique strategies and dedicated professionals to garner the best results for our clients.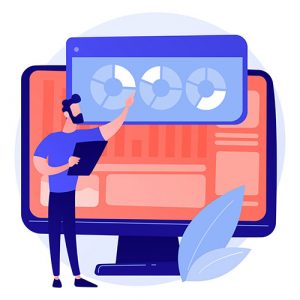 Here are a few reasons why Infidigit can prove to be the best SEO company in Manchester that you can find:
Our SEO Company in Manchester Includes

Detailed reporting
At Infidigit, we pride ourselves in maintaining the utmost level of transparency with our clients with detailed and regular reporting. Providing periodic reports of all the work done establishes a good communication channel between us and our clients, and builds their trust.

Technical Analysis
Infidigit performs a thorough technical SEO audit of your website to find any and all issues to optimize. Our technical analysis of your website brings forth the scope of improvement, and also helps us identify how the optimization can be integrated with SEO campaigns.

Internal link building
We make sure that your webpages are tightly knit together with an internal linking strategy that uses anchor texts and keywords to enhance your website's structure for crawlers.

Keyword Research
Keyword research is perhaps one of the most important steps in creating a content and SEO strategy. Our team of SEO experts goes on a research spree to collect the most valuable keywords in your domain that align with your goals

Content optimization
Infidigit ensures that the content on your website is non-plagiarized, offers new information to the readers, and engaging, to make it stand out from your competitors' content.

On-page optimization
We also ensure that your on-page content is optimized and follows the best SEO practices. Analyzing all the on-page SEO measures like alt text, meta tags, title tags, page performance, SSL certificate, meta tags, keywords, internal links, and much more is a part of this process.
Consider us as your In-house SEO Team
You are just one step away from ranking your website higher on Google!
Our Featured Case Studies
Subscribe to Monthly Growth Marketing Newsletter
Once a month, 100% Useful. No spam.