On-Page SEO Services - What Can it Do for You?
Seamless execution of on-page optimization strategies can lead to an increased dwell time with your customers, help build rapport, and enhance your brand visibility while driving conversions.
Infidigit - Your go-to On-Page SEO Provider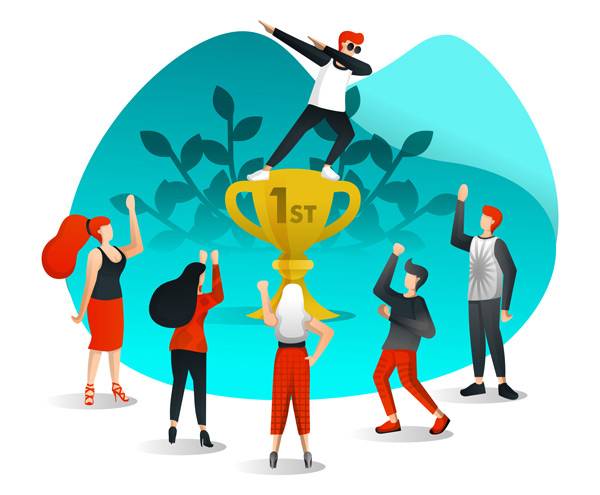 Actionable on-site SEO services can help your business function like a well-oiled machine while placing you a few steps ahead of your competition.
Like any machine, on-page SEO requires constant checking and maintenance. With Infidigit as your on-page SEO partner, you will not have to worry about how your page is doing. The conversion rates and revenue generated will do the trick. With every new addition of content, Infidigit's on-page SEO services will have your website optimized for maximum efficiency.
Your search engine rankings are determined by a range of factors, including the pitching of expert-written content. Infidigit's on-page SEO will evaluate and address all your site's needs, from design to internal linking strategies, to create a win-win situation for your business and users. Customers do not like to wait or be misled. With on-page SEO, you can count on your site's performance translating to quality content that drives sales for your business, all at record speed.
On-page SEO is not just a fancy tool; it's a worthy business investment with a steady payoff. There are two ways to get to the top, work hard, or let the big players back you. We at Infidigit can help your business profit using both. Our on-page SEO strategies will work behind the scenes to get your hard work through the right channels and earn your page's high rankings on the SERP. Your business is only as good as its brand, and brand credibility is the driving force behind trust and customer loyalty.
Make Your Website Rank Higher On Google
You are just one step away from ranking your website higher on Google!
Consider us as your In-house SEO Team
Increasing your sales via organic channel is our only goal
Our On-page SEO Focuses on
Most people equate on-page SEO with keyword placement, but there is so much more to the process.
What keywords you use to define your business are not necessarily what your customers might be using to find you. Using in-depth keyword research, Infidigit tracks and monitors the customers you are reaching and connects you to the untapped markets you should be engaging with.
We bridge the gap to seamlessly incorporate the right keywords in the right places for the best results.
Content is the voice of your brand, and Infidigit focuses on making your voice persuasive, enriching, and unique. Content optimization opens the door to effective business interactions with your customers, and the key is consistency. Whatever content your business puts out will be evaluated to ensure it's coherent and aligned to your business ideas, goals, and visions. 

Our on-page SEO strategies are equipped to give your target audience all the right answers and craft content that is bespoke to your brand, leveraging it for market leadership.
If content is the voice, your business's page title is the face of your business brand. Contrary to popular opinion, your customers are going to judge a book by its cover in the digital arena. Page titles are the first thing your customers are going to see, which means that you have only one shot at making a good impression.

Infidigit uses integrative on-page SEO services to make sure your titles are eye-catching and bring organic search traffic to your site. We are experts at working with limited character real estate to garner maximum rankings on the search engine results page and keep your titles refreshing and one step ahead of your competition.
Wondering what makes customers click on a link? We do. Page descriptions are little summaries of the overall content on your site that are displayed on the search engine results page. This is the age of scannable content where customers are going to peruse your previews before they decide to skip them or click on them. A vague page description can lead to less traffic on your website and hence lower conversions. 

On-page optimization requires us to reassess and rework your content based on whether it is drawing your customers in or dissuading them. At Infidigit, we see page descriptions as a golden opportunity to make your site clickable, readable, and also optimally crawlable for search engines.
If your customers cannot use your site on their smartphone, they will probably not stick around. Infidigit has preplanned on-page SEO strategies that will make your site mobile responsive.

With our state-of-the-art responsive design, you can decrease your bounce rate phenomenally and increase your business's overall performance. From crafting a visually appealing web interface to its adaptability, responsive design is about creating a website that responds optimally to all mediums and devices. Just like your customers have adapted to the times, with Infidigit's on-page optimization, your website will too.
First comes the links, then comes the ranks. If the search engine algorithm and customers cannot navigate your site with ease, user experience and page ranks are the first to take the hit. This happens more often than you think and is usually a waste of effort and the platform that has to be rebuilt, along with all your hard work.

Infidigit's

on-page SEO techniques

can set you up with a dynamic user experience using internal links that will create a flow through your site. This ensures ideal page views while keeping your most important pages at the top of the pyramid. Your users will be able to navigate the site with ease, which will result in better leads and conversions for your brand.
Good businesses do not force their customers to read; they interact with them. Infidigit makes your website indexable and optimizes header tags to maximize your searchability.

Header tags optimization also makes your work easy to dissect and display for search engines and easier to comprehend for your customers.
We believe in complete transparency while keeping our clients informed on how their targeted audience engages with their website and how they can further drive them to conversion.
Our experience and deep analysis enable us to share reports which are beyond just mere numbers in excel sheets. They contain actionable hypothesis which is backed by enriched user data
Our reports combine SEO data with impactful analysis and visualizations, a refreshing change from the usually dry and number-centric report alternatives.
Looking For A Customized SEO Plan?
Get in touch with our seo experts
Check Our Recent Results And What Our Clients Have to Say
The SEO team has adopted a refreshingly innovative approach that has resulted in Myntra's improved performance.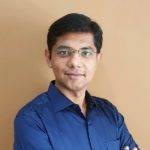 Achint Setia
Vice President, Marketing at Myntra
We were exhilarated to see Infidigit achieve the target of 100% increase in non-brand traffic, two months before the set timeline.

Anuj Gupta
Head, Revenue and Product at Zivame
Infidigit's data-driven approach to SEO & focus on improving ROI for their clients makes them the SEO team I recommend.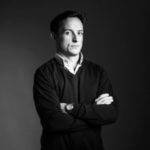 Luke Jedeikin
Co-CEO / CMO At Superbalist
Technical SEO is where Infidigit excels. What I liked the most about Infidigit team is the sense of clarity and eagerness to explore different solutions.

Rituj Kate
Sr. Manager – Product At Dream11
Subscribe to Monthly Growth Marketing Newsletter
Once a month, 100% Useful. No spam.