What is SSL?
SSL, or Security Sockets Layer, is an encryption-based security protocol designed to ensure the privacy, authentication, and integrity of all Internet communications. It is the standard technology used to keep internet connections secure from criminals to protect any sensitive data that is being transferred between two systems.
What is TLS and SSL? 
TLS, or Transport Layer Security, is an enhanced, more secure version of SSL. Its purpose is to enhance the privacy and data security of Internet communications. The Internet Engineering Task Force (IETF), an organization responsible for developing and promoting Internet standards, introduced the protocol in 1999. The latest version, TLS 1.3, was released in 2018.
Importance of SSL and TLS
Initially, the transmission of data on the Web was in plaintext format, allowing anyone to read the message on intercepting. For instance, when a consumer purchased a product on a shopping website by entering their credit card number, the confidential information was available across the internet unconcealed. 
The need for SSL, therefore, became apparent to rectify this problem and protect user privacy. SSL encrypts the data exchanged between a user and the web server. Consequently, anyone trying to steal the data can see a jumbled mess of characters. This layer of security keeps the user's credit card information safe, allowing only the shopping website to use it for executing the transaction. 
SSL also works to prevent specific cyber attacks. It does not let attackers create fake websites to trick users and steal data.
TLS is an upgraded version and provides enhanced benefits of security, privacy, authentication, and data integrity.  
Difference between SSL and TLS? Are they the same?
TLS is the direct successor of SSL. The Internet Engineering Task Force (IETF) in 1999 proposed to update SSL. While SSL was first developed by Netscape, the web services company did not have any role to play in the update. Thus, the name was changed to TLS. 
Both SSL and TLS are cryptographic protocols that authenticate server-to-device data transfers. There isn't much difference between the final version of SSL and the first version of TLS. The two terms are used interchangeably, and the name change simply implies a change in ownership.
What is an SSL certificate?
A website must have an SSL certificate to implement SSL. An SSL certificate serves as a badge or ID card, highlighting the authenticity of a website. It is stored or displayed on the Web by the server of an application or website. 
The SSL certificate holds crucial information about a website, the public key being the most important. The public key allows encryption and authentication. The certificate is installed on the server side, but it is also visible on the browser. These visual cues help in informing users that their data is protected by SSL. 
What are the different types of SSL certificates? 
SSL certificates are of different types. Depending on the type, one certificate can suit a single website or several websites. 
Single-domain
A single-domain SSL certificate is designed to protect a specific domain. However, it does not extend its protection to subdomains. For example, if the SSL certificate's hostname is specified as "www.domain.com," it will not provide protection for subdomains such as "mail.domain.com."
Wildcard
A wildcard SSL certificate also applies to one domain only. But it covers the domain's subdomains as well. For instance, a wildcard certificate secures blog.domain.com, mail.domain.com, and developers.domain.com, beyond the main domain.  
Multi-domain
A multi-domain SSL certificate, as the name suggests, can protect many unrelated domains. It is ideal for Unified Communications (UC) to secure Office Communications Server 2007, Microsoft Exchange 2010 Server, or Mobile Device Manager. 
Domain Validation
To acquire this SSL certificate, businesses need to prove their control over a domain name. It is the least-stringent level of validation and the cheapest.
Organization Validation
This level of validation is ideal for public-facing websites that obtain personal data from site users. The certificates are more trustworthy for users. 
Extended Validation
This SSL certificate is issued and requires a complete background check of the organization. The certificate is available from businesses and organizations only.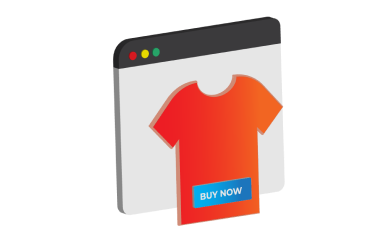 Want your eCommerce site to rank higher on Google SERP?
Optimize, rank, and flourish your online store's performance with our award-winning strategies.
Want your eCommerce site
to rank higher on Google SERP?
Optimize, rank, and flourish your online store's performance with our award-winning strategies.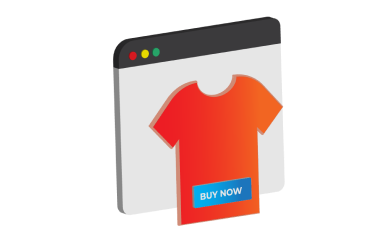 How does a company get an SSL certificate?
A company can get a valid SSL certificate from a certificate authority (CA). A CA is an outside organization, a reliable third party, that develops and provides SSL certificates. The CA signs the certificate digitally with their private key, enabling verification for client devices.
Popular Searches:
Breadcrumbs SEO | SEO Services Provider | SEO Testing | External Link | Search Term | Why SEO Is Important | What is Pagination | Hreflang | What is Adwords | Submit URL To Search Engines | Google Knowledge Graph | How To Increase Domain Authority | PPC Advertising | How To Fix 404 Errors | Google Autocomplete | Internal Link | UTM link | Google Website Ranking | SEO Off Page Activities | What Is Permalink | E-Commerce SEO | Digital Marketing News | What Is On-Page SEO | Semantic Search | Off Page Optimization | What Is Domain Authority | Structure Of URL | What Is Grey Hat SEO | What Is Pwa | Types Of Online Marketing