SEO tools aren't just for tracking or conducting research on keywords. You can also gain valuable insights into your competitors, and gauge how fruitful your SEO efforts have been. Getting access to reliable, accurate, easy-to-use SEO tools will only make your SEO strategy stronger. With a combination of tools, you'll be able to build a sound SEO strategy from the foundation.
SEO tools examine the potential of Web pages for a better position on SERP ranking pages. They give data on backlinks as well as insights into SEO engagements on the web. Many tools vary in the terms of their role but also analyze various SEO factors. Some of the most crucial areas to be analyzed are keywords, content, backlinks, domain.
Let us look at the top SEO tools which can help you rank better on SERPs (search engine results pages):
Tools For Keyword Research
Here are some keyword tools to help you with SEO
Google Keyword Planner provides you with two options to get started:
Keyword Planner provides you with keyword opinions to help you reach people that are interested in your products/services.

Get search keywords volume and forecasts for keyword performance in the future. The historical Metrics

tab will give you 12-month average search volumes for your keywords.
Five Features of Keyword Planner
Spy on and discover your competitor's keywords. KWP is used to generate keyword suggestions from any URL. This trait can be used to explore terms that are linked to your competitor's websites and learn the keywords that Google correlates with different brands.

Locate local keywords quickly. Explore Seasonal Trends

Serve as an amazing tool for niche marketers

Create AdWords campaigns easily

Get important keywords with Commercial Intent. With KWP, you can take keywords that are beneficial for your business based on recommended bids. 
This is a free SEO tool that is remarkable for discovering keyword suggestions that are appealing and can be utilised for content marketing and gaining new views. It produces relevant insights and shares the context for those insights.

This SEO tool is very helpful in determining whether the popularity of a keyword is rising or declining. This can be immensely useful in helping to elevate your page optimization. Google Trends shows the most popular search terms over a period of time and helps in uncovering any ups and downs in the popularity of a keyword.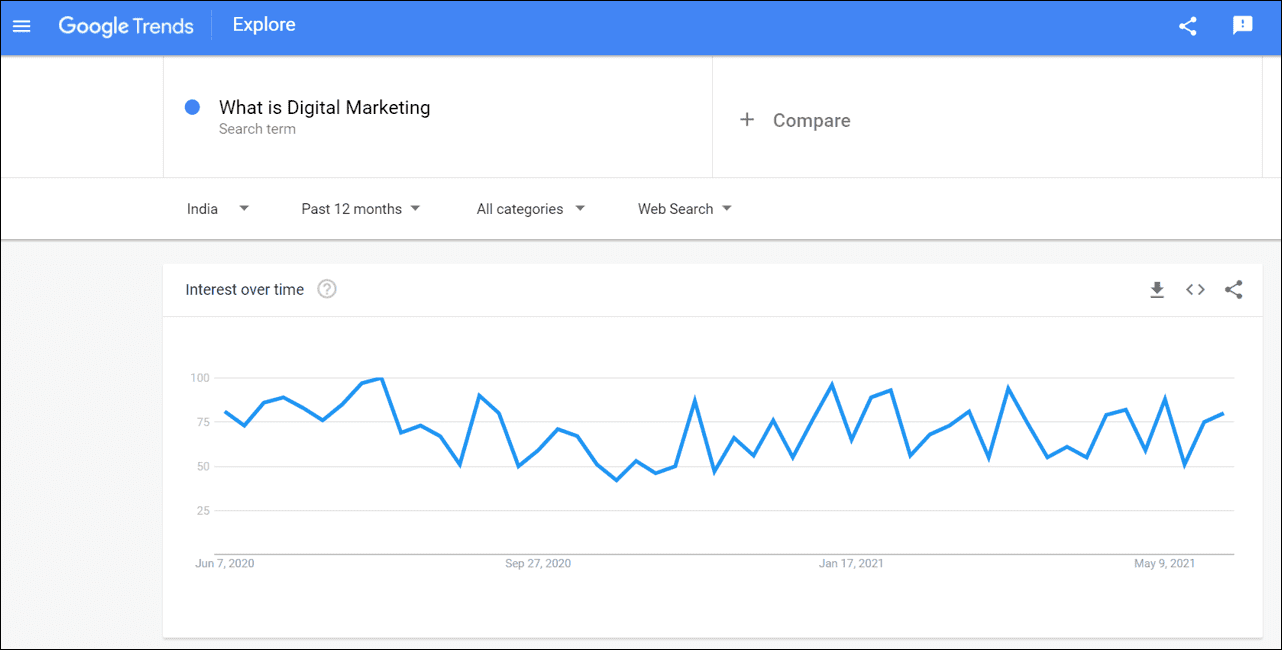 This is another free SEO tool that can be installed as a Chrome extension. Keyword Surfer is a highly capable SEO tool that provides users with the CPC and searches volume data of any keyword they put into it. The tool also suggests keyword ideas, much like Ubersuggest, related to the search query entered.
There are several free SEO tools that businesses use, and one such tool is Keyword.io. Similar to Google Suggest, keyword.io provides tons of long-tail keywords relevant to your business. It collates a massive list of keywords from real-user queries and shows you profitable keywords worth ranking for.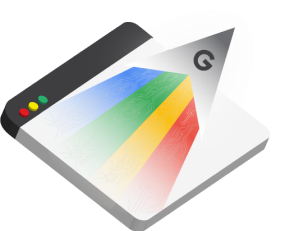 Elevate your web presence by Infidigit's SEO solutions.
Unlock higher rankings, quality traffic, and increased conversions through tailored award-winning SEO strategies.
Elevate your web presence by Infidigit's SEO solutions.
Unlock higher rankings, quality traffic, and increased conversions through tailored award-winning SEO strategies.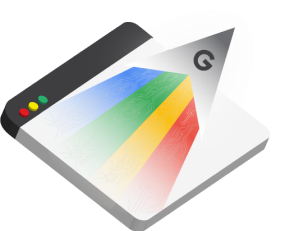 Answer the Public should ideally be your go-to place to create a massive list of questions for any keyword. Answer the Public is an automated keyword research tool that provides creative ideas and suggestions by collecting huge lists of phrases people generally use in search. 
Everyone wants their hands on the latest and waiting-to-explode topics to create content on. But there are not many tools that can suggest topics, keywords and phrases before they hit the limelight. Exploding Topics is a tool to churn up topics and keywords that are waiting in the offing before they get super-competitive.
Analytics Tools
Here are some analytics tools to help you with SEO
Google Analytics is one of the most widely used and successful digital analytics software. It is Google's free Web analytics software that enables you to analyze detailed specifications regarding the visitors to your website. It provides relevant insights that will assist you in developing strong strategies for your website. 
Five Features of Google Analytics
Google Analytics enables you to: 
Form a customized summary under Google Analytics. You can pick report templates that Google Designs offers or you can even create your personal customized report using the drag and drop interface.

Integrate data effortlessly with other tools and platforms

Monitor Bounce Rate, which is one of the most valuable metrics that tell you the proportion of visitors who leave your website after touring only one page

Identify the age, g

ender, interest, device, and location of your audience

Check if you are achieving your SEO goals. Goals in Google Analytic

s assist you in tracking the progress of your business. There can be many goals. such as purchase, registering, subscribing to newsletters, downloading ebooks, and so on.
The Keyword Hero tells you which keywords a user applied to arrive at your page. Understanding the purpose of organic traffic is a fundamental element for e-commerce and Web publishers. 
How to use the Keyword Hero tool?
You can log into your profile and click on "View Analytics" or go to Google Analytics and select the Keyword Hero property. Click on the GA logo on the left corner and search for Keyword Hero.
In this list of free SEO tools, Google Data Studio reigns supreme in bringing together multiple Google SEO tools to perform holistic SEO optimization. This tool lets users create comprehensive and interactive reports and dashboards. It integrates seamlessly with all the tools in the Google suite like Google Search Console (GSC), Google Analytics, and so on, which makes it highly efficient in merging data.
If your business is also targeting organic traffic generation from Bing, then Bing Webmasters is the perfect tool for you. This tool is even better than Google Keyword Planner in some cases. One such case is keyword research. Bing Webmaster has an astonishingly optimized keyword research tool that provides keywords.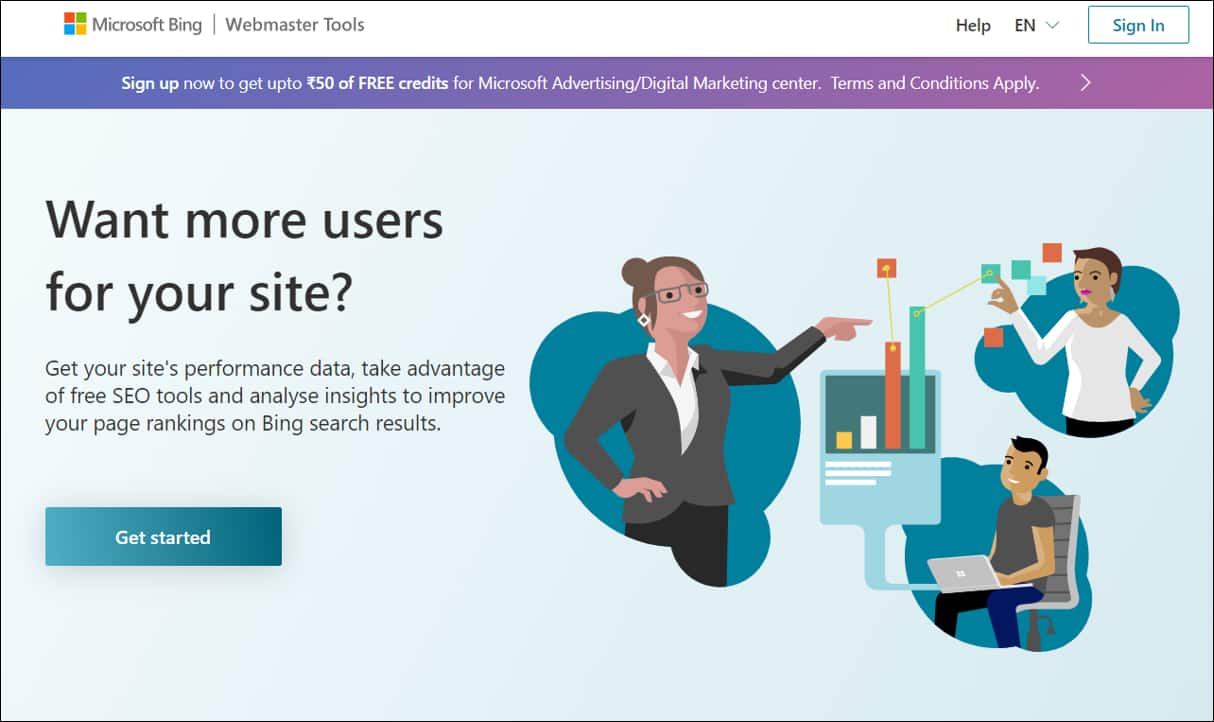 Local SEO Tools
GMB allows you to manage your business's appearance on domains like Google search engine result pages (SERPs) and Maps. Claiming a GMB profile and periodically optimizing it is one of the most important local SEO activities for any business. GMB is essential for businesses, as Moz declared it one of the top local-SEO ranking factors to generate organic results.
Whitespark's Google Review Link Generator
If you want to expand the reach of your business, Whitespark's Google Review Link Generator is one of the best SEO tools for the purpose. Particularly, if you want to enhance your local SEO, you can use this tool to create shareable links for your users, which they can click to review your services on Google.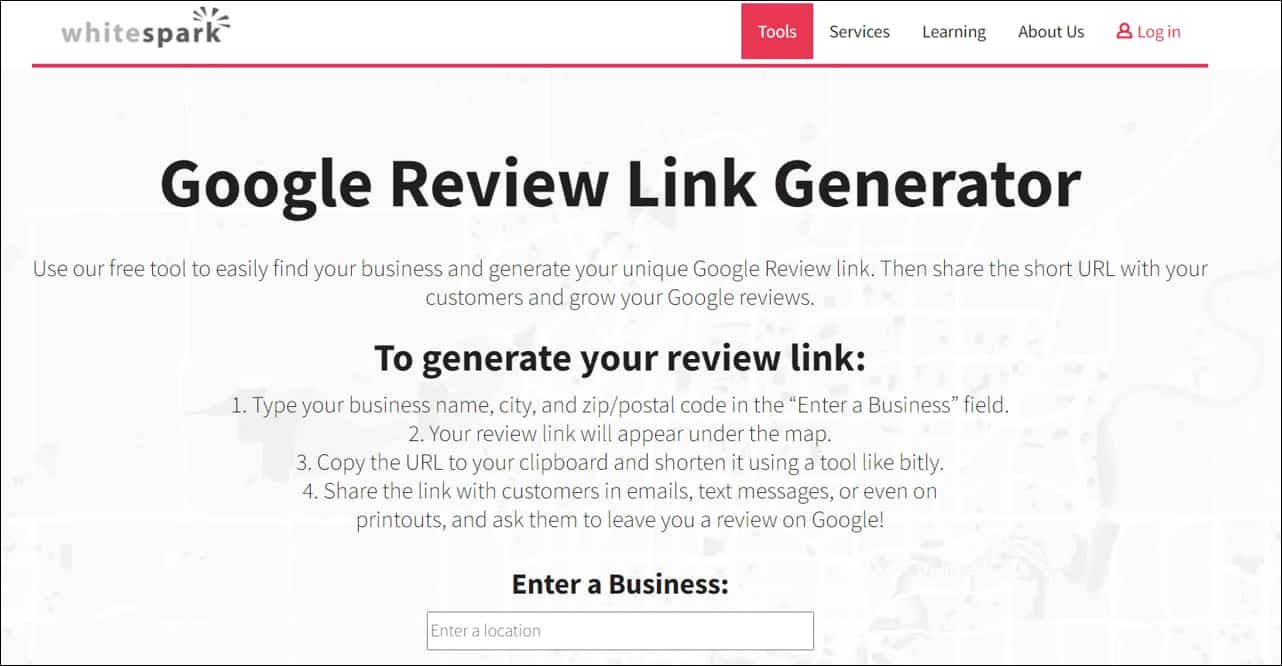 If you want to keep track of the mentions of your brand or products (or those of your competitors) online, then Google Alerts is the best tool for you. You just need to enter your product, company or brand name, and Google will automatically alert you via emails if any Web page mentions those terms. 
Scraper is a free and simple-to-use data extraction tool. With its point-and-click interface, this Chrome Extension extracts large amounts of data in a matter of seconds. You can use this extension for lead generation, competition monitoring, data analysis and price comparison purposes. 
Also Read:
Technical Tools
Here are some technical tools to help you with SEO
Google Search Console allows Webmasters to monitor and handle their websites using an established portal, which is full of essential statistics. The data is contributed through search engines, which is helpful in improving and optimizing your website in a much easier way.
Five Features of Google Search Console Tool
1) Link Google Analytics with Google Search Console
Google Analytics and Google Search Console look like they give identical information, but there are a few key variations between them. Google Analytics revolves around the kind of visitors that are touring around your site, the number of unique visitors to your website, how they got to your site, the amount of time taken to locate your website, and where your visitors are originating from. Google Search Console provides more internal information, such as who is linking to your site if there is malware or other queries on the site, and for which keyword query does your website shows in SERP ranking. 
To get the most maximum data rendered by Search Console and GA. Google Analytics and Search Console, when linked together combines the data from both sources and gives you additional reports. 
Have you added and verified your site in the Search Console? If not, you'll need to do that before you can proceed.
On the Search Console dashboard, click the site you want to connect to. At the top-right corner, you will see a gear icon. Click on it and navigate to 'Google Analytics Property.
This will display a menu of Google Analytics accounts linked with your Google account. Choose the required GA account and click 'Save'.
2) Review Search Analytics
It shows important search metrics from the website, like clicks, impressions, rankings, and click-through rates. It is simple to refine data in multiple ways like pages, queries, and devices. Further, you can obtain the number of people utilising Image search for visiting your website.
3) Examine Crawl Errors
Examining the crawl error report daily can assist you to solve puzzles related to the crawl stats. Errors associated with Googlebot are displayed here while crawling website pages.
4) Fetch as Google
Fetch as Google serves Web pages that are search engine friendly. Google crawls each page on the site for publishing or indexing on the SERP. The URL is examined for confirmation, which covers alterations in the content, title tag, and so on. This section serves in interacting with search engine bots and discovering whether the page can be indexed or not.
5) Sitemaps and Robots.txt Tester
XML sitemaps are made to help search engines find the pages of your website. It contains a list of the URLs on your website to be crawled. Robots.txt is a text file that tells search engine bots which pages to crawl and which pages to avoid. This file is to monitor which URL is blocked or rejected by robots.txt
Also Read:
Among all the free SEO tools out there, Ubersuggest is among the most flexible and easy to use. An all-in-one tool, it packs in advanced keyword search capabilities too. t All you have to do is type the domain or the keywords you're looking for and watch it uncover all the relevant information like keyword ideas, related keywords, search volume, CPC, and much more! The tool also has many new features, which, is used efficiently, can help you rank better in search results. 

This free Chrome extension SEO tool is the most convenient way to find the link metrics for any domains or Web pages you are competing against. Some of these metrics include Page Authority, the number of backlinks on the site you've searched and its domain authority, among others.
SEOWorkers Analysis tools
In this SEO tools list, the SEOWorkers Analysis tool is one of the most basic but useful ones. This tool allows you to generate an overview report for any website you plug into it. The reports generated by SEOWorkers are quick and comprehensive because data is presented along with important associated information.
Hreflang tag generator tool
The aim of using hreflang is to make sure the right content is delivered to the relevant users. Hreflang code enables search engines to return the exact variant of the page on the SERP as per the user's location and language choices.
Hreflang tag generator tool is an easy-to-use tool to create hreflang tags for any country and language variation of your page. Simply add the particular URL and pick a language and country from the dropdown and produce a hreflang tag for the URL
One of the best free SEO tools, Robots.txt generator creates a formatted robots.txt file in a matter of seconds. Search engines make use of a text file called robots.txt to crawl web pages. This file informs the search engine about which web pages to crawl and which ones to omit entirely. 
As a WordPress plugin, XML Sitemaps generate an SEO-friendly sitemap of your website that can be submitted to Google. Generally, a sitemap makes it easy for search engine crawlers to invade your site. XML Sitemaps.com tool makes it easy even for those with limited SEO knowledge to generate a sitemap for their sites.
Website Authority Checker 
A website's authority is calculated on a scale of 0 to 100 based on the backlinks. A higher rating denotes more substantial and high authority of the site. When you type in your website's name, the number of backlinks, linking sites, and domain ratings are shown.  
Rank Math has joined the ranks of effective and free SEO tools. It is a fully-functional WordPress SEO plugin that delivers exceptional technical and on-page SEO services. It can help you with adding meta tags, descriptions, OG tags and more. It comes with a built-in URL redirection and provides tools for fixing dead links and schema for powering rich snippets. 
Google Mobile-Friendly Test
This SEO tool helps you determine whether your website is mobile-friendly or not. Google has started downranking websites that are not mobile-friendly. To check whether your website meets Google's parameters of mobile-friendliness, simply enter the URL of your website into the tool. The tool also highlights what you need to work on to improve your website's mobile friendliness.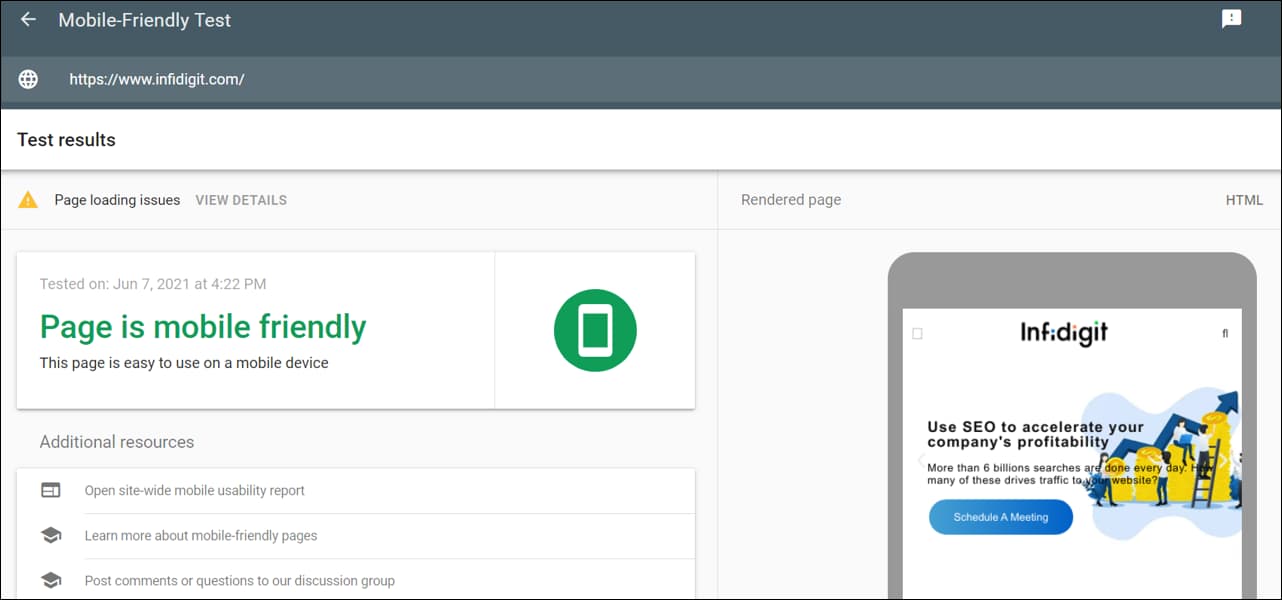 Google PageSpeed Insights
A page's loading speed is a major ranking factor. Hence, it is imperative that you are always aware of how optimized your page is, so it takes the minimum time to load. Google PageSpeed Insights is a tool that analyzes your page and lets you know whether Google thinks your page as one that loads fast or slow. The tool also offers actionable insights on improving the page loading speed 

On-Page SEO Tools
Earlier search results would only contain links. Rich results go beyond. Also called structured data, they include carousels, images, and other non-textual components. Google has developed the Rich Results Test to assist you in testing your structured data and displaying rich results.
How do I check if the website has rich snippets?
The simplest method to verify if your website can support rich snippets is to put it through Google's Structured Data Testing Tool. You can insert the URL or the code, and Google will scan the page. You will know whether you can add rich snippets on the page.
Various SEO associated websites have designed free schema markup generators that simplify your work. Just enter the accurate information and add the corresponding code on your website.
Following are the set Free Schema Markup Generators
Schema Markup Generator by Merkle

Google's Structured Data Helper & Data Highlighter

Schema App's JSON-LD Generator

MicrodataGenerator.com's Schema.org Generator

JSON-LD Generator by Hall Analysis
Yoast SEO has been occupying the top spot in the WordPress SEO plugins space. It is one of the top SEO tools that brings several innovative features and functionalities to the plate. It helps you improve your page ranking on SERPs by optimizing keywords and content on your site. 
In its vast wisdom, Google snips off lengthy titles in some listings just because they are too long. Many focus on the character length, but in reality, Google keeps an eye on pixels. The Google SERP Preview tool will let you know precisely just how many pixels there are in your meta tags.
SERPSim is a handy SEO tool to have as it gives you a complete picture of how your webpage will appear on Google SERP. It will also let you know if the description and title are too long and unwieldy. By entering the URL, title and description in the search bar, you can get an idea of where you are going wrong and take steps to rectify them.
Paid SEO Tools
Ahref Backlink Checker is the perfect tool if you're looking for the top backlinks to any websites. The tool provides comprehensive information on the backlinks, like referring domains, the total number of backlinks, URL Rating, Domain Rating, and so on. The free version of this tool shows only the top 100 backlinks. The paid version unlocks unlimited surfing potential to find as many backlinks and as much related data as you want.
Hunter.io is a great tool for people working in marketing. This tool helps users find the email addresses of individuals associated with any website. The free version of the tool supports 50 requests a month. All you need to do is enter the domain, company name, and the name of the person, and the tool will find their email address for you.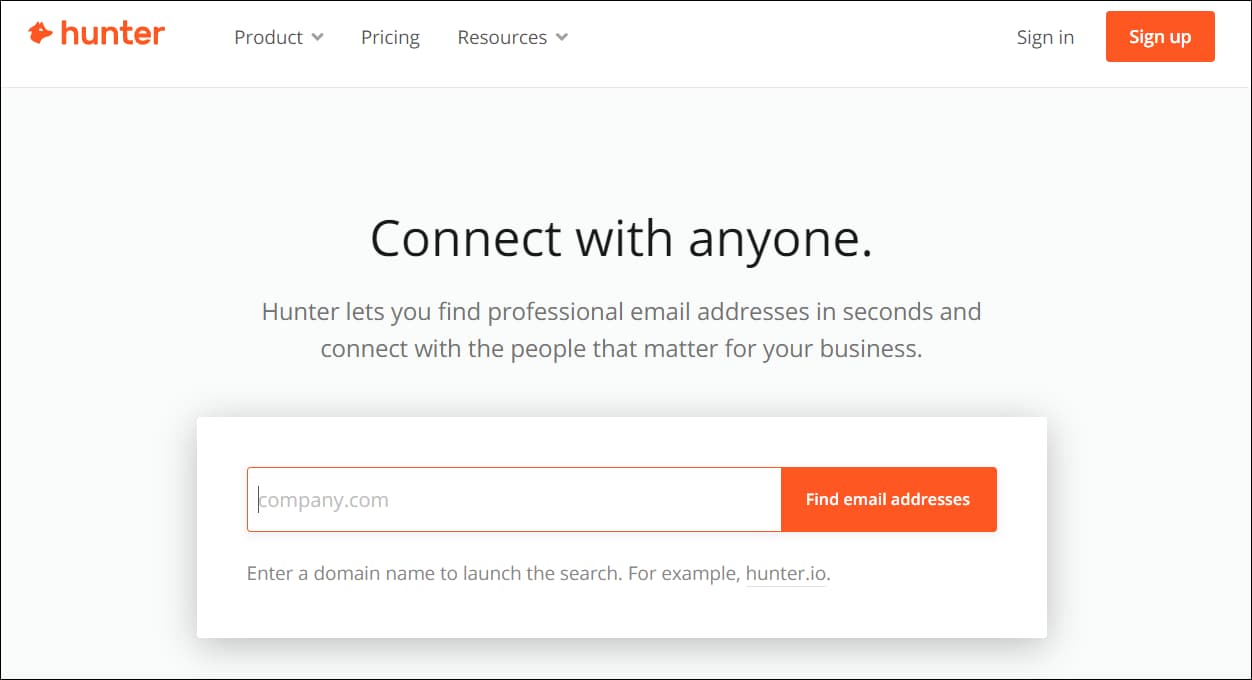 SEMrush identifies SEO trends that occur within your industry niche. It helps you monitor your on-page SEO efforts and optimize your site for better lead generation. SEMrush pulls data to help you understand how you and your competitors are performing. The toolkits combine different reports that you can customize according to your preferences. You can even earn valuable backlinks with SEMrush as it identifies where you can get them from if you aren't already earning them from authority sites.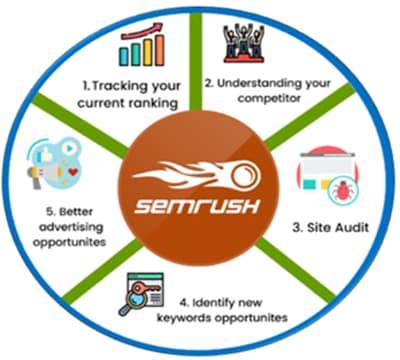 5 Helpful Features of SEMRush Tool
1) Tracking your current success
When you enter your domain name, you will see a general traffic overview. SEMRush traffic analytics show you the traffic you are receiving for both paid and organic channels. You can see if your rankings are improving or getting worse for target keywords.
2) A better understanding of your competitors
SEMRush competitor analysis allows you to get a look at the keywords your competitors are getting traffic for on their blogs or other digital properties.
3) Get better advertising opportunities
SEMRush looks at all the keywords you are ranking for, identifies companies that are paying for ads for these keywords and displays them in a chart.
4) Identify new keyword opportunities
The SEMrush keyword tool is used for discovering new keyword ideas. Example: if you click on a keyword "bsc nursing", relevant keywords will be displayed. This provides you with keywords with more variation and diversity. 
5) Site Audit
SEMRush is the right platform to check the health of a website. By using this tool, we can find on-site errors in:
Internal and external linking
Title and Meta Description and HTML tags 
ALT attributes for broken images
Screaming Frog is a small desktop application that crawls the website's links and CSS images, gathers data and presents it to the owner of the site. The Screaming Frog SEO Spider has the ability to identify various SEO issues.
This tool is extremely robust. It can find bad redirects, meta tags, duplicate pages, missing metadata, Schema categories and a whole lot more. The collected data also includes server and link errors, URLs blocked by robots.txt, external and internal links and their status, page response time, page word count, canonicalization, images with URLs, etc.
Screaming Frog spider obeys the same directives as Googlebot, including the no-follow and no-index tags in robots.txt. However, you can give it unique directives using its own user agent, the "Screaming Frog SEO Spider". This will help you control it more directly, and give it more access than Google gets.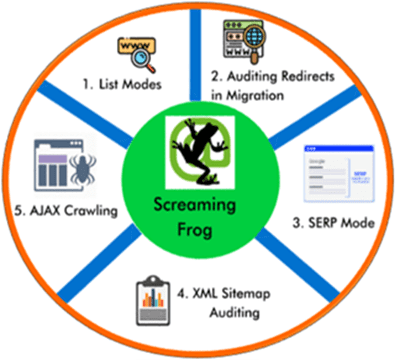 5 Features of the Screaming Frog Tool
1) The list Mode is limited to 500 URLs without a license.
2) Auditing Redirects in a Migration
This feature allows you to upload your old URLs, crawl and follow any redirect chains until the target URL is reached and map them in a single report.
3) SERP Mode
You can switch to SERP mode to upload page titles and meta descriptions directly into the SEO Spider and calculate pixel widths. 
4) XML Sitemap Auditing
You can save an XML sitemap and upload it in the list mode – Screaming Frog will then crawl the XML format natively.
5) AJAX Crawling
JavaScript is not supported by Screaming Frog. However, it crawls sites which adhere to the Google AJAX crawling scheme.
AHREFS is the most popular digital marketing tool used for preparing audit reports. You can explore AHREFS backlink analysis, URLs ranking, competitor analysis, ahrefs content explorer and many more features. There might be situations where the backlinks acquired are no longer live. AHREFS backlink checker helps you make a comparison of such backlinks. It shows you two options: 'Live Index' shows all the backlinks that are currently present after crawling whereas 'Fresh Index' displays all new backlinks that were indexed after the previous crawl but are no longer live.
AHREFS keyword explorer and website ranking tool are commonly used features. AHREFS SEO tool provides a URL rating that guides a webmaster as to which URL is performing well and receiving more links both quantitatively and qualitatively. This helps improve website ranking in the search engine results.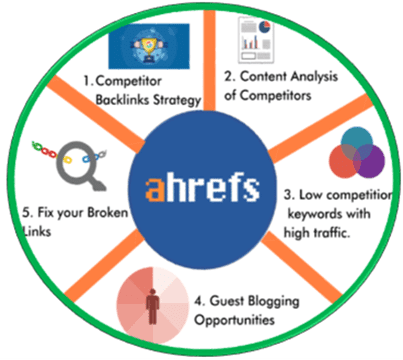 5 Features of the AHREFS Tool
1) Find how your competitors are acquiring backlinks, then replicate their strategies
Ahrefs is one of the best in the backlink analytics department due to its massive link index. Enter any URL, and Ahrefs provides an in-depth report about the backlink profile. You can utilize these insights to create your own link building strategy and validate target keywords.
2) Explore content opportunities by looking at your competitor's high-traffic pages
You can also find which of the competitor pages would be easy to outplay. 
3) Get low competition keywords with high traffic and business potential
4) Guest blogging opportunities
Enter a keyword into the Ahrefs content explorer, and it will fetch the domain results which have that keyword in their page content or title. If websites have the targeted keywords on their page, it means that they are relevant to your niche. Check for the 'one article domain' box, you will see only one article per domain in the results. Highlighted unlinked mentions will make sure you see sites that haven't yet linked to you. You can further filter search results by adding a domain rating or published-on date filter. 
5) Fix your broken backlinks to preserve link juice by following this path
Ahrefs > Site explorer > enter your site > best by links > add 404 filter
Follow these steps to identify broken pages on your site by the number of backlinks pointing to them. You can preserve the 'link juice' from these incoming links by restoring the broken pages or redirecting them to another relevant page on your site. 
By using these SEO tools, you can observe current and related keywords competitors' ranking. You need to add these keywords to your list and think of reaching new markets. Multiple SEO tools highlight problems or queries on your website. This data can be important for your website ranking and requires an immediate fix. Hence, an SEO tool can assist you in determining issues and websites to keep it performing efficiently and recommend changes.
Get ahead in the world of digital marketing by subscribing to our blog. 
Read More :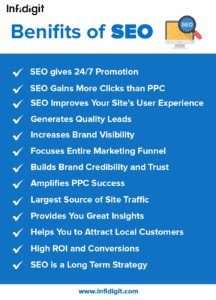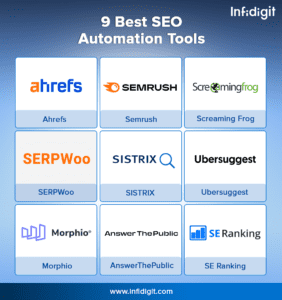 Popular Searches
List of Search Engines | Top Google Searches | Importance of Digital Marketing | Importance of  Website | Youtube SEO Tools | Types of SEO |Website Structure | Benefits of SEO | Cloaking |Google Sandbox | SEO Friendly Website | Blog Commenting for SEO | Server Side Rendering Vs. Client Side Rendering | Youtube Trends | Types of Sitemaps | Social Bookmarking |Off Page SEO Checklist | HTTP Status Codes | Vanity URL | SEO Vs. PPC | Best SEO Blogs | Benefits of LinkedIn Ads | Keyword Density | How to Use Keywords in Blog Posts | Website Migration | Digital Marketing Types | Search Engine Optimization | Canonical Tags | On Page SEO | What is Off Page SEO | Link Building for SEO | Image Optimization | SEO Company in Boston | Dallas SEO | SEO Company Houston