Do you have a flexible mobile SEO strategy? If not, you are ignoring a large portion of your potential customers. People are now spending more time on their mobile phones and tablets, yet there are numerous sites that are still not responsive to different screen sizes and load times.
What is Mobile SEO?
Mobile SEO stands for Mobile Search Engine Optimization. It is the standard to optimize content in the search engine results page to achieve a higher ranking for your web pages.
Mobile optimization examines the site layout, site design, page speed, and many more aspects to ensure that the mobile visitors browse your site for a longer time.
So, now you know about what is mobile SEO, let's just get into the best practices of mobile SEO. 
Mobile SEO Best Practices
If your website is already well-designed for search engines, there are just a few more things to consider when optimizing mobile devices and pushing Google to web-first indexing.
Page speed ranking factor in mobile search
Page speed is even more critical for mobile users than desktop users due to hardware and network issues. It is essential to minify code, exploit web caching, reduce redirects and of course, optimize photos.
Here is a video where Matt Cutts explains about Page Speed ranking factor
In responsive web design, the mobile site will have the same HTML code and content for any given URL regardless of the device. While designing your page, use the meta name="viewport" tag in your source code. This will allow the Internet browser to adjust the content according to the mobile device's screen size.
Check out this video to see what Google's Matt Cutts has to say about Responsive web design
Annotations for desktop and mobile URLs
Issues related to duplicate content can be prevented using Canonical tags. Adding the 'Rel-Canonical' tag to the mobile version of your website will help Google index all pages accurately and avoid flagging any unoriginal content.
If you use structured data on the desktop versions of your pages, the same structured data should be available on the mobile versions as well. This is relevant because Google will only use the mobile version of your page for indexing with the mobile-first indexing feature.
Create an XML sitemap for the mobile version of your website. To quickly identify any indexing issues, keep the mobile XML sitemap pages separate from the web pages.
Different behaviour for mobile site
Some websites deliver content for desktop users perfectly but display the dreaded 404 error page for mobile users when they access the same URL. Since this is not an acceptable user experience for mobile users, it is suggested that you redirect them to an identical mobile web page on a different URL instead.
Mobile-friendly navigation
 Web page with good mobile navigation makes it easier for users to find what they need without affecting the page speed or cluttering the scene. It is recommended that you limit your mobile navigation to four to eight top-level items to save your users from decision paralysis. 
Conclusion 
Mobile is the future, and the development and implementation of an innovative SEO strategy will boost the mobile search engine. Fix your mobile site and make it perfect, not only in the eyes of Google but, most importantly, in the eyes of your users.
Read More :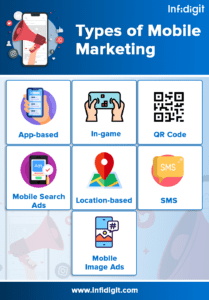 Popular Searches
SEO Company | Best Digital Marketing Services | SEO Service Provider | SEO Agency in India | Search Engine Optimization in Bangalore | Top SEO Company in Delhi | Best SEO Company in Mumbai | SEO Consultants in India | SEO Audit Services | SEO Penalty Recovery Services | Local SEO Services | PPC Services in India | ASO Services | Conversion Rate Optimization Services | Link Building Services | Content Marketing Services | What is SEO | What is On page SEO | Types of Digital Marketing | Reverse Image Search Google