We have been hearing a lot about mobile-first indexing and how Google has started giving preference to the mobile version of websites. In this post, we will help you understand more about this very subject. 
What is Mobile-First Indexing?
Mobile-first indexing means that Google uses the mobile version of a website's content for ranking and indexing purposes. Mobile-first indexing was rolled out on 1st July 2019, for all websites. However, prior to this, Google used the desktop version of a page's content for ranking and indexing. Mobile-first indexing was rolled out as the number of mobile users has increased drastically as compared to desktop users. Google now uses a smartphone agent to crawl and index your website.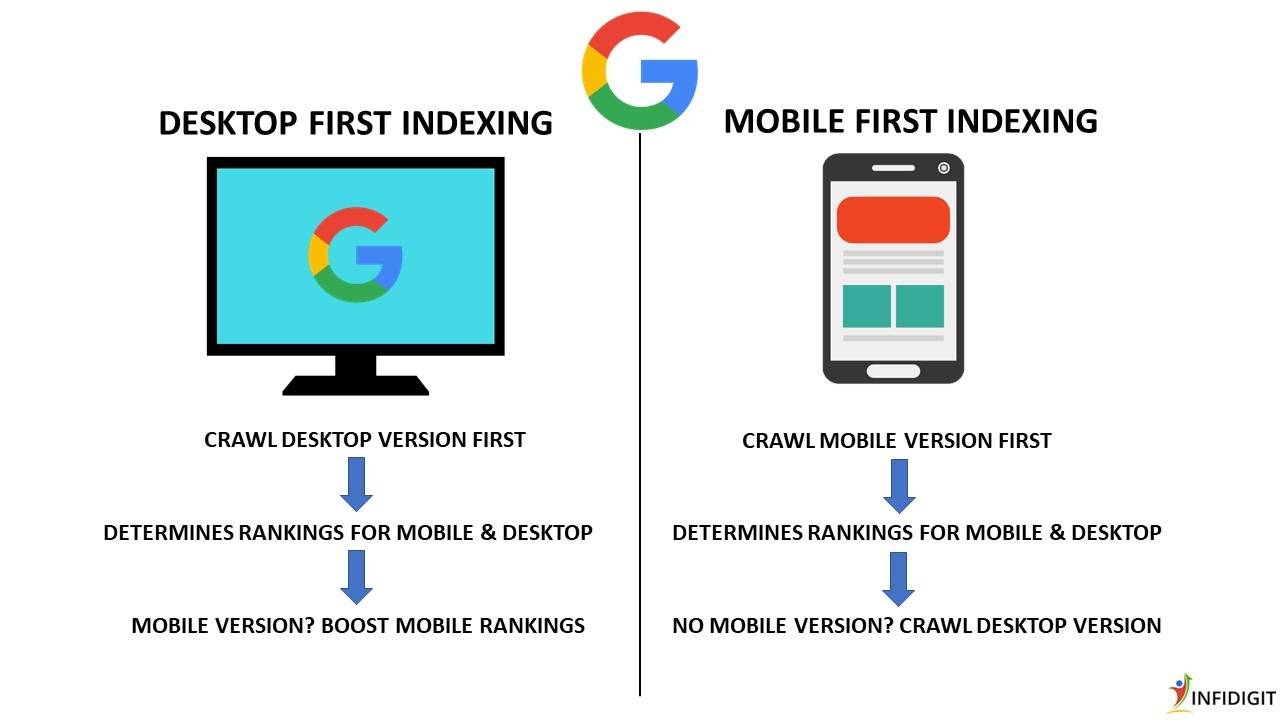 Check out this video to know more about Mobile-First Indexing
What is the effect of Google's mobile-first indexing on the different versions of websites?
If you have a responsive website, Google will crawl the mobile version of the website to collect content and later, index the site. In this case, the point to bear in mind is that the website should be responsive on both devices, i.e. the desktop and mobile.
If you have both desktop and mobile versions of your website, i.e. example.com and m.example.com, Google will consider the mobile version as the primary one and crawl it first to index your website based on its mobile-first index search algorithm update.
Ensure Google can access and render your content
Google highly recommends that a mobile website uses the same meta robots tags as the desktop version. Doing this will help you in ensuring that Google can easily render your content. This helps in avoiding any occurrences of lazy-loading of webpages or content in it. This is because Googlebot cannot load any content that is dependent on user interactions.
Ensure that content is the same on mobile and desktop
Having the same primary content on both the mobile and desktop site is very important. You can have different layouts for designs for mobile devices. But ensure to make the content equivalent on desktop and mobile versions maintaining consistency for search engine algorithms. Since mobile first indexing is how your website gets indexed, this consistency is of utmost importance.
Check Structured Data
Ensure that if you have structured data on your website, it is present on both the mobile and desktop versions. You can prioritize or pick the type of structured data you want on your mobile site such as VideoObject, Breadcrumb, or Product. Also make sure that the URLs in your structured data are correctly updated to match with mobile URLs.
Look Over Your Visual Content
1. Check Images
Ensure that your mobile website is following the best practices for images. Some things to consider include:
Do not use lower resolution pictures
Ensure that you are using the supported image types. Google can support file types like SVG format or PNG etc.
Ensure that the alt text on the images is same in desktop and mobile versions of the website
2. Check Videos
Check for the following things for your mobile website for videos:
Don't use constantly changing URLs for videos for every page reload. This will make it difficult for Google to identify the resources and index your videos
Ensure that the structured data for videos is same on the desktop and mobile versions
Position the video in an accessible area on the mobile version. If the users are not able to find the video quickly, it might cause the video's ranking to go down.
Enhance the speed of mobile pages
Users will bounce from your website if it has a slow loading speed. Site speed continues to be one of the determining ranking factors for mobile websites. You can use site audit tools from SEMRush and Ahrefs to analyze your site loading speed, and improve it, if needed.
Monitoring mobile errors
You constantly need to monitor the Search Console in order to find any Google mobile first indexing errors. Any mobile errors need to be resolved quickly so they don't harm your website's SEO. Regularly check the Core Web Vitals reports on the Search Console to keep an eye on this.
Here are a few best practices to follow post the Google mobile-first index update if you happen to have a separate mobile version of your website:
Content
As the Google bot will crawl the mobile version first, it is recommended to check if the content on your desktop and mobile sites is the same. 
Check the presence of structured data on both the versions of the website.
Ensure that titles and meta descriptions are the same across both versions of your site.
Update the robots.txt files for both versions of the website if needed.
Check if hreflang is properly implemented on the mobile and desktop versions of your website.
Check if the mobile and desktop versions have the proper rel=canonical and rel=alternate link elements.
Google's Updates on Mobile-First Indexing
Google launched an update called The Page Experience update. It comes with new measurement signals for how the users are experiencing and perceiving the websites. Elements like loading speed, interactivity, and visual stability of the page were given importance in this update. These are also called Core Web Vitals.
This update brings in a huge overlap between mobile first indexing and Core Web Vitals as both comprehensively assess how well pages perform on a mobile device. Google has recommended using Google PageSpeed Insights to assess Core Web Vitals to improve the mobile-friendliness and speed of your website. You can use other tools like WebPageTest and GTMetrix for this as well.
Conclusion
It is nice to see the web evolve from being focused on desktop sites to being mobile-friendly after the mobile-first index announcement. If you have questions about the Google mobile-first index update or any other topic, let us know in the comments section below! Watch our blog for more such news and updates on SEO.
Read More :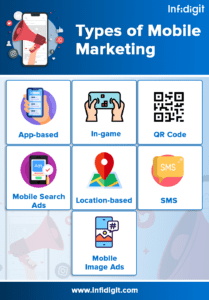 Popular Search
List of Search Engines | Top Google Searches | Importance of Digital Marketing | Importance of  Website | Youtube SEO Tools | Types of SEO |Website Structure | Benefits of SEO | Cloaking |Google Sandbox | SEO Friendly Website | Blog Commenting for SEO | Server Side Rendering Vs. Client Side Rendering | Youtube Trends | Types of Sitemaps | Social Bookmarking |Off Page SEO Checklist | HTTP Status Codes | Vanity URL | SEO Vs. PPC | Best SEO Blogs | Benefits of LinkedIn Ads | Keyword Density | How to Use Keywords in Blog Posts | Website Migration | Digital Marketing Types | Search Engine Optimization | Canonical Tags | On Page SEO | What is Off Page SEO | Link Building for SEO | Image Optimization | SEO Company in Boston | Dallas SEO | SEO Company Houston