For businesses to send marketing emails through Facebook, the platform has been testing a new range of tools. These new set of tools will enable companies to compose marketing emails in a user-friendly interface and will also help upload their contact lists. The marketing emails can be sent directly through Facebook, and the performance for it can be monitored through the tool.
Social media marketer Meg Coffey recently spotted a test of which she shared screenshots on Twitter
Send marketing emails from your page? What new sorcery is this Facebook?!

Have you seen this new feature where we can now send emails directly from Facebook? This is definitely new to me and only available on one account so far. pic.twitter.com/aSIkSx1uDo

— Meg Coffey (@TexanMeg) June 1, 2020
Pages that have access to the tool will be shown an alert/notification with a note on the sidebar, as per the screenshots shared by Meg.

A screen appears after clicking on the 'Marketing Emails tab', which prompts the page manager to confirm their email address.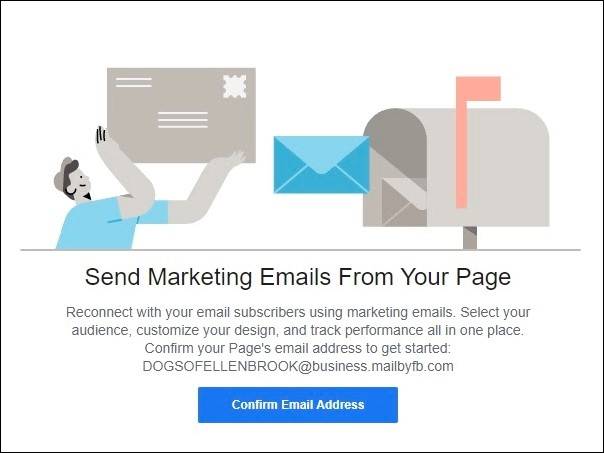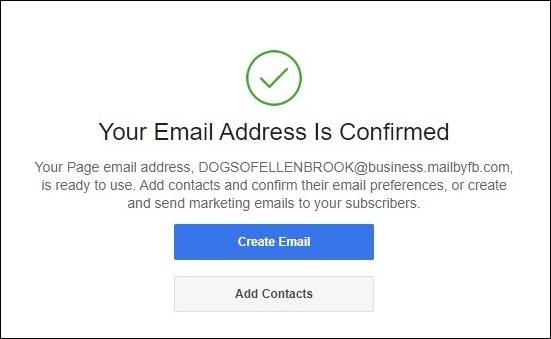 The page manager needs to confirm the email address post which they can add email contacts to their subscriber's list. The subscriber's list can be uploaded from a spreadsheet or individually. To send promotional emails to the contacts added, Facebook will ask permission from the page managers if they can do so. Below is how this will look.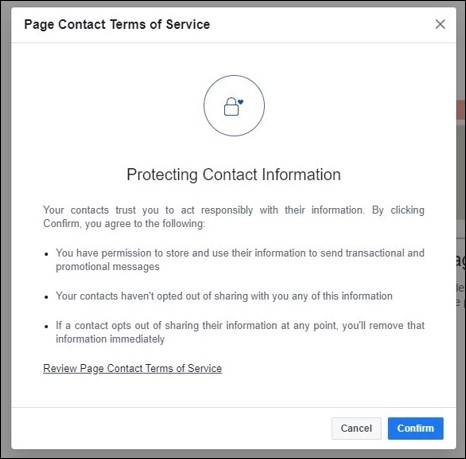 Once the page managers decide whom they want to send the marketing emails to, they can compose an email. Below is a screenshot of how the console looks when composing an email.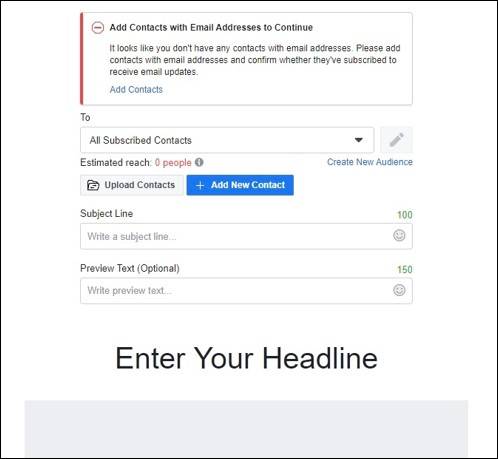 A spokesperson for Facebook said to Adweek
"We're testing new email marketing tools with a small number of businesses to help them more efficiently notify their customers of changes to their services and operations. We're evaluating whether these tools are beneficial for people and businesses before deciding whether to expand it further."
As stated, this feature is currently being tested for small and medium-sized businesses; however, if it turns out to be beneficial, then it may be rolled out for all size businesses. Let us see with time, the updates that Facebook makes to this tool, and how it helps the medium and small-sized businesses. Watch out our blog for more information on Digital Marketing and SEO.
Popular Searches
Best SEO Company in India  |  Top SEO Company in Bangalore  |  Top SEO Company in Delhi  |  SEO Company in Mumbai  |  SEO Agency in Mumbai  |  SEO Consultants  |  Best Digital Marketing Services  |  Ecommerce SEO Agency  |  SEO Audit India  |  Google Penalty Recovery Services in India  |  Local SEO Company  |  PPC Company in India  |  App Store Optimization Services  |  Conversion Rate Optimization Agency  |  Link Building Services  |  Content Marketing Agency  |  SEO Service Provider  |  What is Search Engine Optimization  |  On Page SEO Techniques  |  Google Ranking Factors