Google launched a new reporting feature for E-commerce websites that helps in checking retail category performance of their website.
A new feature has been rolled out that helps E-commerce advertisers to check the retail category performance on their Google Ads account. 
How To Use Retail Category Reporting In Google Ads?
Retail category reports help advertisers choose up to five levels in it, with a performance metrics breakdown on Google vs Search Shopping. Here is an example of a report showing how an electronics retailer sold his products.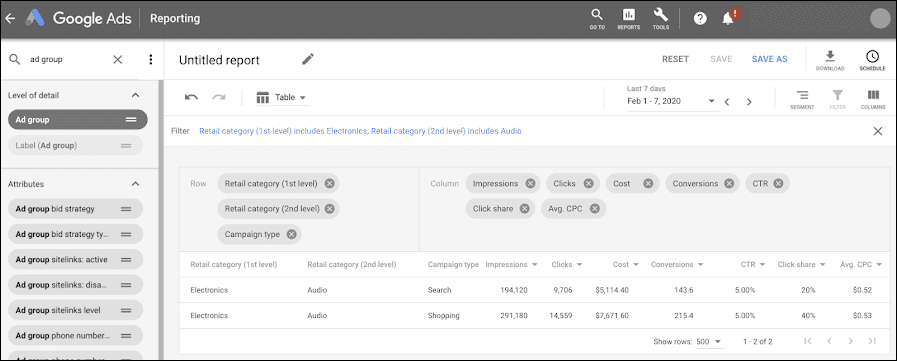 How To Build Retail Category Reports?
Advertisers have to select the "Reports" option where its attributes are listed on the left. Then scroll down to the bottom and check for the "Search Term Category" that will show up the Retail Category fields. Then drag and drop it in your main report area, where the metrics vary from click to conversion, to click share values.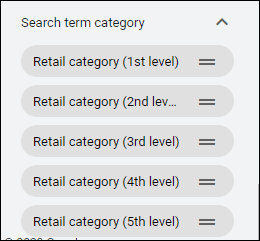 How Retail Category Reporting Helps?
The feature is one of the most important for the advertisers who are trying to leverage all of Google's channels for selling their products. Faster insights help advertisers in making quick decisions and help them in identifying the category performance, highlighting issues in their respective campaigns.
How to Specify Retail Product Categories?
The reports on Google Ads homepage are generated automatically and get assigned to the advertisers. The field is usually overwritten using the attribute – google_product_cateogry. So, it is highly recommended to the advertisers to use specific categories as much as possible for enhancing the Retail category report. 
Popular Searches
Best SEO Company  |  Search Engine Optimization in Bangalore  |  Search Engine Optimization in Delhi  |  SEO Company in Mumbai  |  Best SEO Agency  |  SEO Consultants Services  |  Internet Marketing Services  |  Ecommerce SEO Services India  |  Website Audit Services  |  SEO Penalty Recovery Services  |  Local SEO Services in India  |  PPC Services in India  |  ASO Services in India  |  Conversion Rate Optimization Company  |  Link Building Services  |  Content Marketing Agency  |  What is Google Algorithms  |  Reverse Image Search  |  Ranking Factors  |  SEO in Digital Marketing