Did you know that after Google, the second most popular search engine is YouTube? 
These days, many businesses are turning to YouTube to promote their brands. However, ranking at the top on YouTube is slightly more difficult than it is on Google. You need to put out some exceptional content if you want to dominate this search engine. You need to achieve the difficult task of holding the viewers' attention till the end of the video. 
Here's a list of 27 of the best YouTube SEO tools to support your marketing efforts. But first, let's discuss the significance of YouTube optimization.
Why Is Optimizing YouTube Important?
According to data, YouTube is responsible for bringing over $4 billion in advertising revenue. If you are a content creator, there is sufficient data to give you an insight into the potential of YouTube. Optimizing your videos will increase your reach and make you visible over the search engine. It also boosts your channel authority and credibility. 
If you are a content provider, proper optimization may lead to brands approaching you to promote their products. In return, you can make a good amount of money. Optimization also aids in compliance with YouTube's standard guidelines, saving you from getting penalised.
27 Best YouTube SEO Tools to Boost Your YouTube Rankings


1. Google Keyword Planner
Google has solutions to all your digital problems. If you are looking for a YouTube channel solution, Google Keyword Planner is the place to go. You can find this tool in the Google Ads dashboard. You can use this tool to find the most appropriate keywords to place in the description box and title.
2. TubeBuddy
If you are searching for the best YouTube channel SEO tools that are loaded with rich features, try TubeBuddy. It gives you an insight into different kinds of data and allows you to conduct in-depth research analysis. TubeBuddy also features many processing tools. It lets you manage your YouTube channel effectively.
3. YouTube Studio
YouTube studio is useful in multiple ways. You can use it to manage various channels together. It provides insights into real-time analytics like engagement, reach, type of audience visiting your channel, and so on. It further assists in editing with the help of a video editor.
4. VidIQ
Are you looking for a one-stop solution for all your YouTube-related problems? Consider VidIQ. It offers you every metric you need to track the performance of your own channels as well as those of your competitors. It also comes with a browser extension, making it one of the best SEO tools for YouTube.
5. Serpstat 
This one is YouTube's keyword research tool. SerpStat presents you with multiple suggestions when you type a keyword. Using it, you can improve your rankings and can find more quality leads which are necessary for improving ROI.
6. YouTube Autosuggest
When you type something into the YouTube search box, it begins to offer suggestions for the phrases or keywords you have entered. YouTube Autosuggest functions similarly. You can use the suggestions provided by this tool in the video title, description, and tags. The tool is beneficial for both creators and users.
7. Google Trends
For your channel to receive traffic, you need to keep up with the latest online trends. Google Trends is a tool that can help you figure out what's hot in your sector. Simply click 'YouTube Search,' and you will see data on the keyword you have entered. You will know whether it is trending or not.
8. Keywordtool.io 
Keywordtool.io gives you both keywords and data related to your search query. You may either use the paid version or the free one. However, the paid version provides you with accurate search volume numbers for a specific keyword. The paid version starts from $69 per month.
9. Rank Tracker
Are you unaware of what's trending on YouTube? Well, Rank Tracker is here to help you out. It allows you to get keywords from YouTube's most recent suggestions. It also gives insight into SEO's key metrics such as expected visits, search volume, competitors' analysis, and many more.
10. Ahrefs Keywords tool
Ahrefs is the YouTube SEO tool with the most comprehensive keyword database. When you conduct a keyword search, you will receive information on both local and global search volumes. It also displays clickstreams, clicks, and click percentages. You can also use it as a source of topic suggestions.
11. Kparser
Kparser is a paid YouTube SEO tool that functions very much like Keyword.io. It can help you locate the best long-tail keywords. You can put them before or after the keywords you want to target. An additional feature is that it allows you to select the parsing depth.
12. YTRank
This is yet another excellent tool for YouTube SEO. You can use it to see how you rank for a given keyword. Simply select a location, enter the URL of your YouTube video, and enter your keywords. You are ready to start tracking your rankings.
13. RapidTags 
It is another YouTube optimization tool available for free. It primarily focuses on video tags. It allows you to import the most searched video tags and their descriptions. You can then utilize them to optimize your videos. However, RapidTags has limited functionalities and is a little obsolete when compared to other tools accessible.
14. TagsYouTube
TagsYouTube and RapidTags are nearly identical. You will get a list of all the appropriate tags you can use on your content as soon as you enter your target keywords. The additional features of this tool include description, advanced title, and thumbnail generator.
15. Rival IQ
This YouTube SEO tool gives you access to YouTube metrics. You can use them to analyse your competition and make informed decisions to improve your ranking. It shows you what your peers are posting. In addition, you can check the number of likes, dislikes, comments, and views on their content, and so on.
16. SE Ranking 
It claims to be an all-in-one SEO tool. It allows you to monitor your rankings across five major search engines while also keeping track of five competitors. You can use it to allocate the target URL for every single search, and it will highlight any non-target URLs in red.
17. TagsForYouTube Chrome extension
This is a free YouTube SEO tool available in the Google Chrome extension. You can use it to find video tags by simply clicking the Show More option available in the video description. It's perfect for checking out which tags your top competitors are using in their videos.
18. YouTube Comment Moderation Tool
It is YouTube's in-built tool. And as the name implies, it assists you with comment moderation. You only need to modify the settings to screen out offensive comments. You may also specify certain words, URLs, or hashtags that you want to block. 
19. Smart Moderation Tool
As the name implies, it is one of those YouTube SEO tools that deals with comments. It's an artificial intelligence (AI) based moderator that helps you delete undesirable comments. The best feature about this software is that it self-learns. Thus, you may expect it to improve its performance with each passing month.
20. Camtasia
Camtasia is basically a YouTube optimization tool. It is perfect for anyone who gives online tutorials, webinars, or presentations. It allows you to record screen activity, including keystrokes and cursor movements. You can use this tool to add animations, notes, music, and other visual elements to your material.
21. Canva
If you are facing difficulty with designing, turn to Canva for help. It has got thousands of super cool templates. You can use them for your YouTube video thumbnails. Its drag-and-drop interface feature makes it easier for you to develop eye-pleasing visuals while improving your chances of being noticed.
22. FotoJet
Opt for FotoJet if you find Canva complex. It features a superb YouTube thumbnail creator. You can use it for thumbnail optimization or editing. For example, it lets you resize, crop, rotate, and filter images. Similar to Canva, it also has a drag-and-drop interface feature.
23. Snappa 
Snappa is a graphic designing tool featuring thousands of beautiful design templates. Even with basic or minimal knowledge of design, you can still create some awesome YouTube thumbnails with the help of Snappa. The tool has outlined a step-by-step design method.
24. iMovie 
It is a video editing tool and is perfect for those who are familiar with the basics of editing. The tool features an intuitive interface. You can use it for video rearrangement, trimming, cropping, and adding visual effects. You can also publish your videos easily with the help of iMovie.
25. Blender
Blender is one of the best YouTube SEO tools with some awesome advanced features that you can use to create 3D content. It contains an entire range of tools for modelling, VFX, and rendering. . The tool's standard features include video trimming, transitions, and adding filters. You can also create video games.
26. Corel VideoStudio
This video editing tool runs only on Windows. You can use the paid version of this tool for video resizing, trimming, and cropping. It also features split-screen stop-motion interface animation. If you want to upload your videos directly on YouTube, Corel VideoStudio allows you to do so.
27. Awario
Awario is a monitoring tool that can help SEO in many ways. It uses real time data to help you analyse the list of mentions of your product and brand. It also aids in the identification of influencers for promotion. If you are looking to build a brand's reputation on YouTube, Awario is an excellent marketing tool.
Conclusion
The above tools are beneficial in a variety of ways. They are not only good for enhancing SEO, but they also improve video quality. You can increase traffic to your channel and earn money from YouTube by using these tools. So, if you are trying hard to build your reputation on YouTube, try one of the YouTube SEO tools now.
Read More :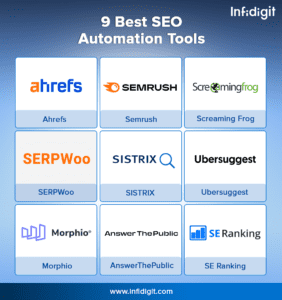 Popular Searches
Private blog networks |most subscribed youtube channels |permalink|backlink audit | people also ask |what are backlinks | hreflang | submit url to google | local seo ranking factors |introduction to schema markup |best blogging platforms |reciprocal links |artificial intelligence in digital marketing | subdomain vs subfolder | content syndication |google disavow links |what are google alerts |lsi keywords |eat seo guide |website navigation |zero search volume keywords |dwell time|heatmap tools|google hummingbird update|referral traffic|what is digital marketing and its types |how to do seo|canonical tags|what is on page seo|off page techniques in seo| Link Building Companies |Image Optimization SEO |seo company in boston |dallas seo services|seo service in houston