Google recently updated its Google My Business listings service. This update would help service-based business in the US to specify the type of services they provide to their customers.
A Business owner can select from a wide range of services listed on Google my Business. For example, a plumber may see something related to his business, like "Install faucet" or "Repair toilet", as a specialised service that he/she can add. Google says if you do not find any specialised field of service for your business, you can even add one to the list.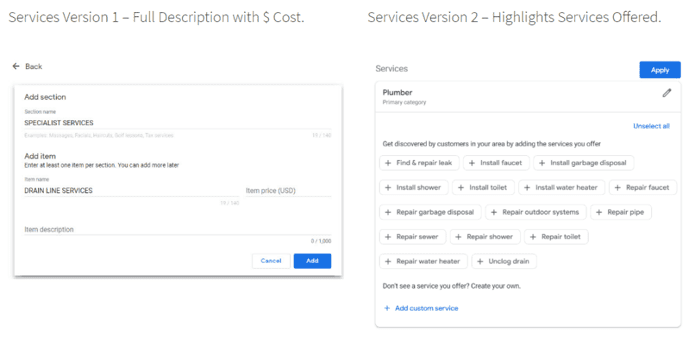 This feature can help the service-provider generate leads as well as have standardized service types that can help the customers find the right type of service provider.
For the betterment of user understanding, a business owner can also add a short description and the price of the services they are offering. In order to find what kind of services are offered by a business, a user can navigate through the service section of your business listing.
To add services to your business listing, follow the simple steps listed below:
Sign in to Google My Business.
If you have multiple locations, open the location you'd like to manage.
From the menu, click 'Info'.
In the 'Services' section, click Edit.
Add your type of services and items.