What is Blog Commenting? 
Blog commenting is a means to establish a healthy relationship amongst the industry professionals and people interested. It helps attract more and more traffic to the blog and thus to the website that publishes the blogs. 
In simple words, blog comments refer to the comments visible at the bottom of the blog posts. These comments can be blog related queries, blog appreciation quotes, or answers by the blog author to the queries raised by someone.
Importance of Blog Commenting in SEO 
Blog commenting is a great way to publicise blogs at a wide level.

The conversational tone of blog commenting helps build relationships between bloggers and the reader.

Traffic to the

blog commenting websites

increases…

It is also beneficial for search engine optimization.

It is a highly cost-effective link-building method.
Benefits of Blog Comments for SEO
Comments Boost your Traffic 
When other bloggers or intellectual social minds leave a comment on any blog, they attract more traffic to the post. Any backlink, bookmark, re-tweet, and social media posts texted by readers in the comment section drives organic traffic to the webpage.
Comments are a part of content marketing strategy. Therefore, when these blog comments have long-tail keywords, they help boost traffic. Blog commenting for backlinks helps to build a strong network of industry influencers and social media enthusiasts. Blog commenting pulls in the real filtered traffic of people who are genuinely interested in the blog content and the relevant web pages. 
Blog commenting is a platform where people with common interests can have an exchange of their intellectual views and can get their queries answered. During this commenting session, the blogger and the blog commenting websites leverage the benefits of maximum exposure while generating maximum interest among the industry followers.
Helps in building Backlinks
Blog commenting for backlinks is a powerful SEO strategy. When the blog reader or viewer comments on others' blogs, they can leave a relational link or backlink to his website. As a result, the blog publisher does sometimes visit the commentator's page and betters his traffic count. Therefore, this act of blog commenting indirectly induces more and more traffic to the commentator's website.
Increases your social shares 
Blog readers and viewers are your real audience, and once they are on your page, you can increase the reach of your website through social shares. Comments that make use of the right keywords and quality content evoke an emotional connection, thus inducing them to re-share the blog with their friends, colleagues, and other like-minded individuals. 
Blog commenting provides an opportunity for industry people and social media enthusiasts to share their views and get answers to their queries. As a result, a healthy bond develops between bloggers and blog readers/viewers. Although this relationship-building exercise takes a long time, it delivers positive results in the long run.
Increases your internal linking opportunities 
While answering queries in the comments section, you can add an internal link to your responses. These internal links can either be to other related blogs or other web pages of the same domain. Internal linking is great for increasing the reach and traffic to your website, helping improve the website performance.
Blogging or blog commenting is done in a specific niche, thus inviting attention from the target audience. Therefore, when a person reads a blog of his interest, the content and the brand name captures a space in their memory for future recall.
Blog commenting means more traffic to the different web pages of the same domain and an increased number of shares amongst the target group. It results in brand recognition, so there are high chances that the individual will consider the brand behind the blog while making his next purchase. As a result, blog commenting becomes the fuel that speeds up sales.
An error-free blog commenting management with internal links and re-shares betters the brand awareness and product page ranking. SEO-friendly blog comments also improve the webpage positioning in search results when the audience searches for your brand or related products.
How to earn SEO-friendly comments for your blogs 
Blog commenting in SEO is all about adding valuable text in the comment section of blog posts. Often, this comment section demands the personal information of the commentator as their name, email address, and website. So whenever someone reads the comment and clicks on the web link, they get directed to the respective website. It is also termed the simplest form of web linking. Such SEO-friendly comments enhance the website profile but do not play a major role in web page ranking on SERPs.
Let's explore a few additional tips and tricks on how to do blog commenting in SEO:
Make the content long and of relevance to the blog post. Two-word comments like "Good job" or "I like it" will not add much value to the blog. Long comments of approximately 100-200 words are more engaging and are well appreciated and approved by the blog owners.

Try to be the first person to comment as initial comments attract more traffic than others.

Comment on blog posts that are of relevance to your niche or industry.

If there is a query, ask.

If you have an answer to the questions raised, be descriptive in your response.

Make use of long-tail keywords in blog commenting.
How to do blog commenting on other websites? 
Find the blogs you want to comment on 
Make use of search engine operators like Google to find the blogs you want to comment on. For this, enter the text, "your niche + your reply". It provides you with a list of blogs you can comment on. Then there are a lot of filters, which help you find the most recent and relevant blogs to comment on.
Subscribe and get notified about the latest posts 
When you subscribe to a few websites in your niche, you get emails whenever a new blog post gets published on the portal. It allows you to visit the site and post a value-added message in the comment section. So apart from Google Alerts, even this old-school method is beneficial in sending you an alert whenever a new blog post of your interest gets live online.
Your every comment is a step towards building a healthy relationship with your blog author. So leave only valuable messages as comments. Try to make use of keywords and links to make the comment SEO-friendly. Never leave a spam message, and always keep your comment clean and impressive.
Conclusion 
Blog commenting is an easy way to improve traffic flow to your website and get fruitful backlinks. This off-page SEO technique is an efficient way to rank high on SERPs. Blog commenting as a relationship-building act is beneficial for sharing views and comments on a particular topic with the masses. 
Read More :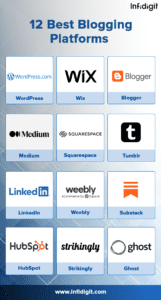 Popular Searches
Ad Groups | SEO Tips For Creating Better Content From Google John Mueller | Display-Advertising | Redirects | Anchor Text | Pogo-Sticking | SEO Competitor Analysis | Google Penalty  |Common Robots Txt Mistakes | Breadcrumbs | Seed Keywords | Rankbrain Update |Search Term |SEO Skills Required To Become An SEO Expert | Social Media Marketing | Mobile Optimization | Content Ideas | Pagination | Website Speed Optimization | SEO For Yahoo | Natural Links | Importance Of Robots Txt | Local Link Building |Low Competition Keyword |Pdf SEO | How Many Types Of Digital Marketing | What Is SEO And How It Works | What Are Canonical Tags | On Page SEO Technique | Importance Of Off Page SEO | Link Building SEO Services | How To Do Image Optimization | Dallas SEO Agency | SEO Service In Houston| Boston SEO Company