Google is renewing shopping search results with a unique label to recognize products sold by black-owned businesses.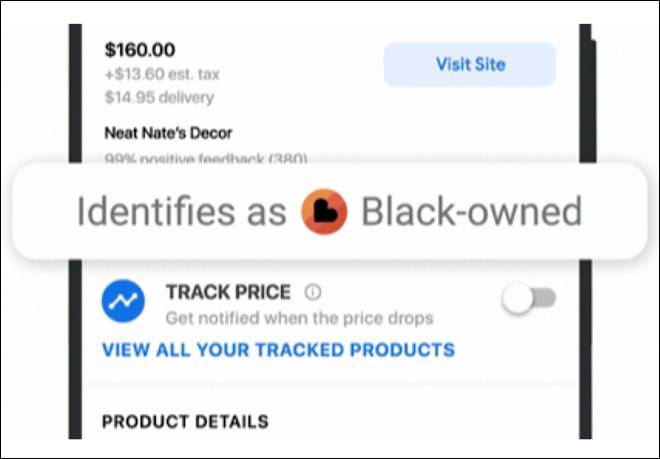 Google is launching Black History Month with an update to shopping search results that make it simpler to identify and promote Black-owned businesses.
Search case in Black-owned businesses is touching record highs, having grown 600% in the past 12 months. These include "black-owned restaurants," "black-owned bookstores," and "black-owned beauty supply". Now, Google is supporting searchers to locate these firms with a "Black-owned" label on product pages in the Shopping tab.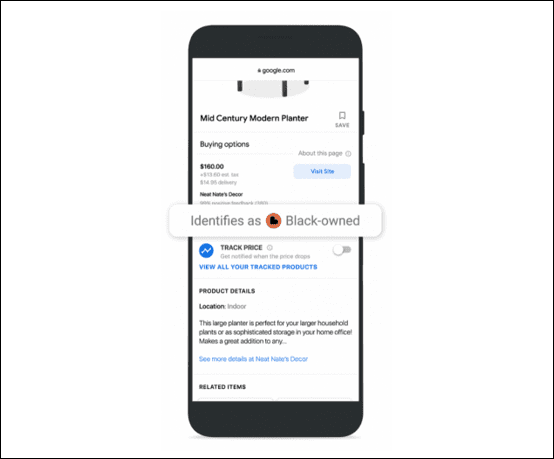 Business owners can join the Black-owned property by visiting Google Merchant Center. Step-by-step directions are available in the next segment.
"Historically, Black-owned businesses have served as gathering spots for Black communities throughout the country and provided a strong sense of ownership and belonging for those who were denied equal rights. And today, as more Black businesses come online, they're creating new pathways for economic opportunity and generational wealth in the Black community.

As we kick off the first day of Black History Month, we want to shine a light on Black-owned businesses, big and small, and honor their resilience and ingenuity."
Here's how to do it.
Adding the Black-owned Attribute in Google Merchant Center
Picking the Black-owned business attribute will give searchers a little icon like the one here.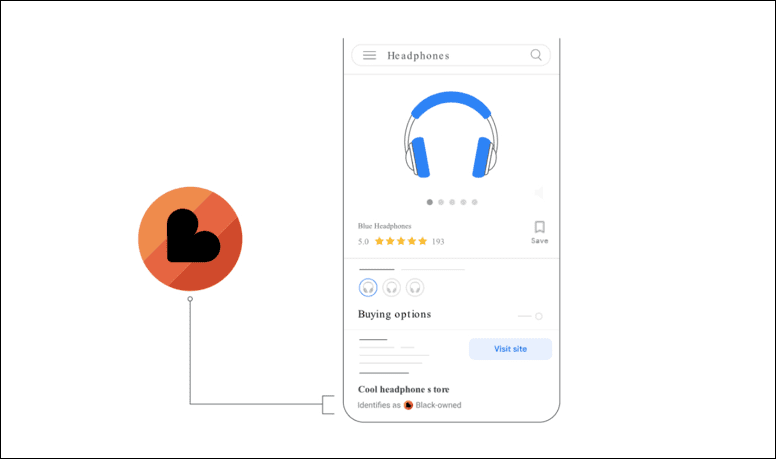 This icon will resemble the product information pages within the Shopping tab.
Add the Black-owned attribute by following the steps below:
Sign in to your Merchant Center account.

Click the

Tools and settings menu

in the top right corner of Merchant Center.

Navigate to the "Business information" page.

On the "About your business" tab, scroll down to the "Business identity attributes" section.

Click the toggle button next to "Identifies as Black-owned" to turn it on or off.
Self-identification is not compulsory. If you wish to add the characteristic, you can opt into "include my business in the promotions for Black-owned businesses," which may emphasize your products on the Google pages highlighting Black-owned businesses.
You can switch your business identification details at any time. It may take some time for the modifications to be displayed on your product summary pages on the Shopping tab.
Currently, US-based retailers who have a Merchant Center account with a business country can utilize this feature.
Although this trait is being offered in celebration of Black History Month, it is a permanent update to the Google Shopping tab. It's not something that will be noticeable for a month and fade after February.
This update is an expansion of a feature Google launched last year which highlights Black-owned businesses in normal search results. From June 2020, companies in the US with a verified Google My Business profile have been able to add a "Black-owned" property.
The characteristic which is similar to the one in Google Shopping is shown on business pages in Search and Maps. Presently the attribute comprises maximum surfaces where a business would be found in Google.
Popular Searches
SEO Services in UK  |  SEO Audit Services  |  Google Penalty Recovery  |  Best Local SEO Company  |  Top SEO Agency  |  UK SEO Consultants  |  Amazon PPC Agency  |  Enterprise SEO Service  |  Ecommerce SEO Agency  |  ASO Agency   |  PPC Services  |  Content Marketing Services  |  Link Building Services  |  Digital Marketing Service Provider  |  Conversion Rate Optimization Services  |  Technical SEO  |  Cloaking  |  What is Digital Marketing  |  Canonical Tags  |  What is PPC  |  Search Engines List  |  Top YouTube Searches  |  YouTube SEO Tips  |  What is SEO  |  Reverse Image Search