On its blog, Yoast announced the release of version 14.5 for the Yoast SEO plugin for WordPress on July 8, 2020. The updated version brings in a lot of new features along with a new internal linking feature which we are going to talk about in this article, read on to find out!
Internal Linking Blocks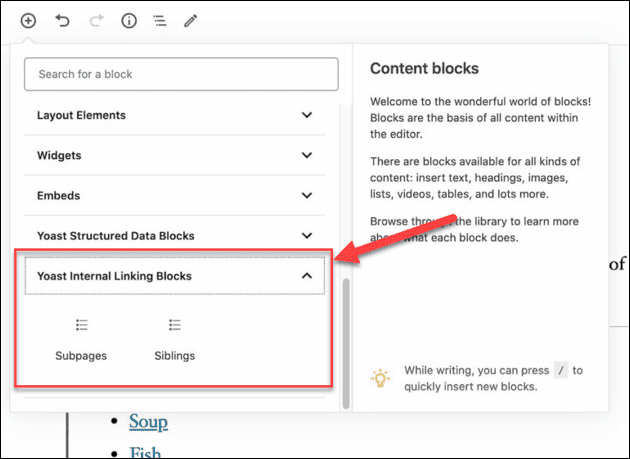 Source: Yoast
Maintaining a search engine friendly site structure is very important. Internal linking also plays a crucial role when it comes to making your website well organized for crawlers. Both these practices help the crawlers to find and crawl your web pages more easily. There are multiple SEO techniques to improve internal linking like contextual footers, breadcrumbs, featured posts section, etc. To make things easier, Yoast has introduced a new feature for premium users called "Yoast Internal Linking Blocks". It consists of two types of blocks – Subpages block AND Siblings block. 
How Do They Work?
If your site uses a hierarchical structure and has multiple categories and sub-category pages, this feature will help you improve your internal linking and also to keep it contextual. Let us understand how do both these blocks work –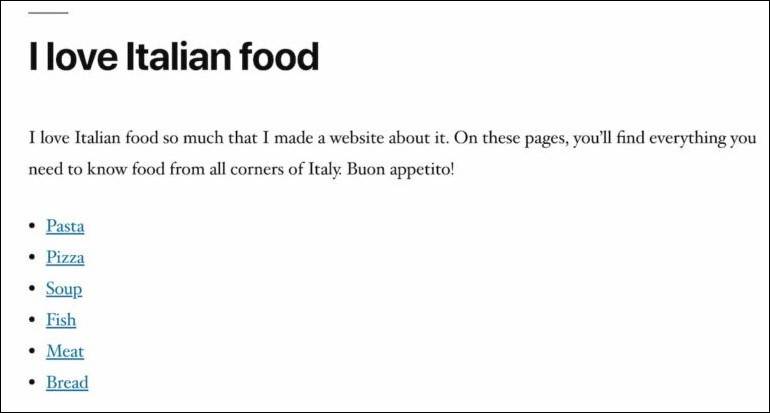 Source: Yoast
The subpages block will automatically display a list of sub-category pages onto a category page. Also, only the sub-categories that belong to that particular category will be displayed and not random pages. Let's say, for example; you have a tech-based website where you talk about gadgets. On such a website, you have a "Smartphones" category with various brand-based sub-categories. Using the subpages block on your Smartphones page will look like this –
Smartphones
OnePlus

Samsung

Apple

Xiaomi

Realme

Nokia
Here the parent page is your Smartphones page, and the brand pages are the child pages. This will help the crawlers understand your site structure more easily.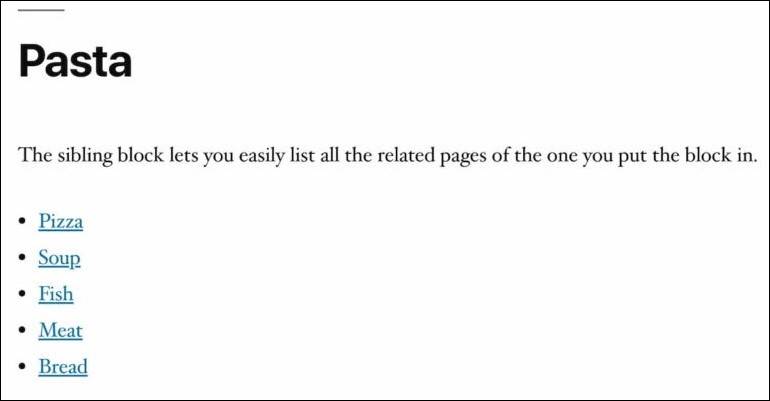 Source: Yoast
On a sub-category page, the Siblings block will list the other sub-category pages present under the same parent page it belongs to. Taking into consideration the above example of the tech website, OnePlus sub-category page will have listings in this manner –
OnePlus Smartphones
Samsung

Apple

Xiaomi

Realme

Nokia
Visual Tweaking Of The Blocks
Yes, you read it right. It is possible to change the look and feel of the blocks. By default, the blocks will appear like a bullet list on the page as seen in the screenshots above. However, you can add CSS rules to your blocks to make them visually appealing for the users. This can lead to users spending more time on your website leading to an increase in sessions. An example of a styled Sibling block is given below.

Source: Yoast
Key Takeaways
This feature is a great addition to the Yoast SEO plugin. However, it is available only for premium users. Internally linking your hierarchical pages will become a lot easier with the Subpages and Siblings block. Do keep in mind that this feature is meant only for hierarchical pages and does not work for the blog post pages. 
Are you using this feature? If yes, what impact have you observed? Let us know in the comments section below.
Popular Searches
SEO Agency in India  |  SEO Company in India  |  Digital Marketing Services  |  SEO Services  |  Ecommerce SEO Services  |  Local SEO Services  |  PPC Services  |  Link Building Services in India  |  Content Marketing Services India  |  Google Penalty Recovery Services  |  Google Reverse Image Search  |  List of HTTP Status Codes  |  What is Local SEO  |  What is PPC  |  Optimize Website Speed  |  Progressive Web App  |  What is SEO  |  Website Navigation  |  What is Google Analytics  |  What is Digital Marketing