Bing and Bard Feature Timeline
Google has been the undisputed emperor of 'search-land' for as long as anyone can remember. They have ruled with their clean and minimal interface and have cornered a large portion of the search-ad revenue. But even with the introduction of Featured Snippets / Rich Snippets, Universal Search and Knowledge Graph, 'search' has basically remained unchanged.
Now, however, 'conversational search' is giving Google a run for its money. The launch, and wildfire success, of OpenAI's ChatGPT, and Microsoft's 'New Bing', forced Google to launch 'Bard'.
The past few months have seen Bing and Bard locked in a battle of one-upmanship. Let's review how things have come to such a pass.
February 7, 2023: The New Bing
Microsoft upgraded its web search engine in a big way. The New Bing was launched and it incorporated OpenAI's latest GPT version. The new AI-powered Bing can understand queries asked in natural language, and responds with accurate answers. It can also generate code, poems, stories, and anything else that the user may desire. 
The new Bing's integration with MS Edge browser takes the concept of 'personalized experience' to a whole new level. No more typing keywords or phrases into a search box. Users can simply ask questions or make requests using natural language. 
For example,
User: Who is the president of India?
Bing: The president of India is Ram Nath Kovind.
Bing could also generate jokes, parodies, or imitations based on the user's input. 
For example,
User: Write me a tweet like Donald Trump
Bing: The new Bing is AMAZING!
It is the BEST web search engine EVER!
Google Bard is a JOKE!
It is FAKE NEWS!
Nobody likes it!
Sad!
February 8, 2023: Google Bard is announced
In its bid to outdo Microsoft, and to prove itself as the undisputed leader in everything 'search', Google announced its own AI tool, Bard. Bard features were touted to rival Bing features, maybe even more. Bing vs Bard was officially on!
But the launch event turned out to be a major embarrassment for Google. Bard wrongly stated that the James Webb Space Telescope was the first telescope to photograph an exoplanet.
With the world watching, this exposed the chinks in Google's once-formidable armor. Google could now be defeated at its own game!
Early access to the new Bing, citation links, coding and surprisingly good features instantly
A selected few got early access to the New Bing. Users were impressed by the 'citations' feature and the 'learn more' links which could be expanded. These were directly embedded in the chat.
The new Bing could also 'code' in the chat window right from the day of its release. It could code in response to natural language commands, which turned out to be a huge hit with the users. 
Besides these, the new Bing could, of course, do the routine jobs like generate poems or songs, generate images, etc. All of these, based on natural language descriptions. 
February 17, 2023: Microsoft implements a 5-question limit
On 16th February, 2023, Bing tried to get a NYTimes reporter to leave his wife! This and some other weird philosophical conversations created a storm. To counter this, on 17th February, 2023, Microsoft implemented a 5 questions per session limit for users. 
Users were restricted to asking 50 questions per day, subject to the 5-questions-per-session limit. Microsoft announced that this was a temporary measure as they wanted to improve the quality and stability of Bing and make it sound more 'human'.
However, as expected, most users were unhappy with this decision, and complained that it was too restrictive and unfair.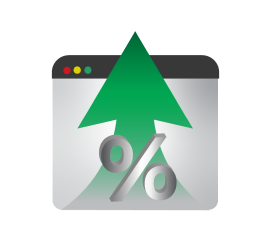 Want to increase conversion rate on your website?

Enhance your website that drives users to complete a desired action to become your customer.

Want to increase conversion
rate on your website?

Enhance your website that drives users to complete a desired action to become your customer.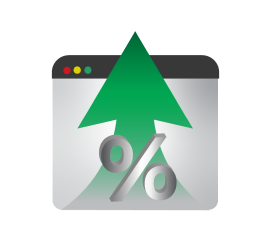 February 20, 2023: The new Bing arrives 
Ignoring the criticism from users, Microsoft officially launched the new Bing on 20th February, 2023.
Many users noted that the limit of 5 questions per session had not been implemented. But ask Bing anything about itself, and it would retreat into the proverbial 'shell'. Bing avoided answering any questions about itself. That's some modest AI tool!
It also did not provide answers to anything it considered controversial, and ended the conversation unilaterally.
However, this version came with some useful additional features that the early access version did not have. For example, users could customize their search settings and preferences using a toggle button that switched between three modes: More Creative, More Balanced, and More Precise. Each mode displayed different levels of accuracy, relevance, and originality of responses.
February 25, 2023: Tone control and special superscripts
The new Bing brought with it the option to control and change the tone of its responses.
In addition to the three modes mentioned above – More Creative, More Balanced, and More Precise – this option allowed users to further specify the tone or style of responses.
Most users routinely use hashtags like #funny #serious #formal #informal #friendly #angry #sad #happy etc. in their digital lives. Hence, the ability to use them in Bing chats made it very convenient and familiar. 
For example,
User: Write me a poem about love #funny
Bing: Roses are red,
Violets are blue,
I love you so much,
But not as much as my shoe!
The special superscripts option was another feather under the new Bing's cap. The superscripts gave users additional information or explanations about Bing's responses or content.
For example,
User: What is the capital of France?
Bing: The capital of France is Paris1.
1Paris is the most populous and the most visited city in France. It is also known for its cultural and historical attractions, such as the Eiffel Tower, the Louvre Museum, and the Notre Dame Cathedral.
People Also Read: What is Rich Snippets 
March 14, 2023: The question limit increased to 15 and "site:" search modifiers introduced
On March 14, 2023, Microsoft increased the per user question limit to 15 for the new Bing.
Microsoft also introduced a new feature called "site:" search modifiers. This feature allowed users to undertake precision searches for specific websites or domains. 
For example,
User: How to make a cake #site:allrecipes.com
Bing: Here are some results from allrecipes.com that show you how to make a cake:
– Easy Chocolate Cake Recipe
– Best Carrot Cake Ever
– Lemon Cake with Lemon Cream Cheese Frosting
March 16, 2023: The new Bing and its integration with the Edge Browser will be available to the general public
On 16th March, 2023, Microsoft made the new Bing available to all members of the general public. The new Bing was integrated with the Microsoft Edge browser, and a Bing logo could be seen in a corner on the right side of the browser. A click on this logo opened a chat session on the right side of the browser.
Further, Microsoft announced incentives and rewards for users who switched to their Edge browser and used the new Bing as their default search engine.
March 21, 2023: Google announces the availability of Bard with limited features
Google made Bard available to all users having a Google account, on 21st March, 2023. But Bard wasn't integrated into Google's main search engine. All Bard features can be accessed through its own domain, bard.google.com. 
Talking about features, Bard didn't have many. Bard could only generate up to 500-word-long responses. It could not generate images or drawings. Bard also did not have a tone control option, though it provided three alternative responses to a prompt. Further, Bard lacked a major Bing feature – the citation links. 
In the Bing vs Bard game, the latter seemed to be lagging far behind.
March 27, 2023: Bing limits question to 20
27th March 2023, saw Microsoft announcing a 20-questions-per-user limit on Bing. This was a 33% increase over the previous limit of 15 questions per user. Microsoft explained that this limit was a necessary measure to maintain the quality and performance of the service, as well as to prevent abuse or misuse of Bing's capabilities.
March 28, 2023: Bard now includes citations, albeit integration and accessibility are limited
By 28th March, citations were included in Bard's responses. 
However, Bard's citations were not as integrated or accessible as Bing's. Bard's citations were only visible at the end of each text, and not next to each sentence or paragraph. Bard's citations also did not provide links or references to the original sources, but only names and dates.
Curiously, not all responses carried citations. They were given at the discretion of Bard. How or why Bard decided to include citations, was not very clear.
April 21, 2023: Bard introduces coding capability and integration with Colab
21st April 2023, brought Google's announcement that Bard would introduce a coding capability and integrate with Colab, similar to Bing's coding capability and integration with Edge.
But here, too, Bard's features are lost to Bing's features. Bing supported multiple coding languages, while Bard was limited to Python.
Can a Bard or a Magi defeat a Lich in a Joust?
This is anyone's guess. With time, Bing and Bard could turn out to be formidable rivals of each other. 
But for now, it looks like Microsoft has woken up from its long slumber, and has decided to claim the top spot in conversational search for its New Bing.
However, with Magi in its arsenal, who knows what Google is about to unleash?
'Bing vs Bard' is not over yet. And the gloves are off now. 
Popular Searches:
Web Navigation | Conversion Rate Optimization Service | How to Find Long Tail Keywords | What is App Store Optimization | Link Building Services India | Professional SEO Services India | Google Search Terms | Difference Between Domain And Subdomain | Optimize Website For Mobile | SEO Page Optimization | Top SEO Service | How to do Off Page SEO | Keyword Density Calculator | What is Keyword Planner | Search Engine Optimization Experts | Why Website is Important For Business | Natural Link | Blog Outreach Strategy | Google Answer Box | How to Use Keyword in Blog | Search Retargeting | The History of Google | What is Organic Search in Google Analytics | Google Rankbrain | Press Release SEO | SEO Url Structure | Latest SEO Trends 2020 | SEO Service Provider in India | What is Sitelink Extension | Backlink Audit