Won't you as a user would like to have a holistic view of the results on search engines before opening them? This is exactly what rich snippets achieve for brands and websites. Rich snippets in SEO are what their literal translation means. These are enriching snippets of content, that enhance the information provided by the results on search engines to the user.
What Are Rich Snippets?
Snippets are small pieces of content displayed to the user under the URL for their searches. Rich snippets add a small chunk of content to offer more valuable information to the user, providing a more holistic overview of what the user can expect by opening the link.
For instance, someone searches for "ice-cream recipes" on Google. Google rich snippets will be the results that show key pieces of information under the URL, such as the rating of the recipe, the time taken, an image of the finished product, etc.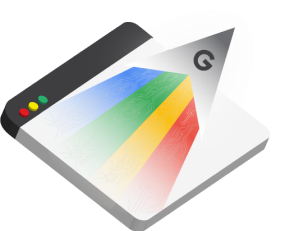 Elevate your web presence by Infidigit's SEO solutions.
Unlock higher rankings, quality traffic, and increased conversions through tailored award-winning SEO strategies.
Elevate your web presence by Infidigit's SEO solutions.
Unlock higher rankings, quality traffic, and increased conversions through tailored award-winning SEO strategies.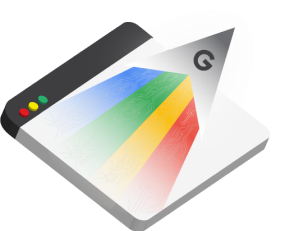 Check out this video to know more about Rich Snippets.
How are Rich Snippets Important for SEO?
The appeal of a rich snippet is to be more elaborative, holistic, and richer in information than a regular snippet. Not only does it look nicer than a typical run of the mill snippet, but also urges the user to click on the link as it offers a better overview of what the user can expect to find in the URL.
Rich snippets might not be a ranking factor in search engine ranking, but they play a crucial role in generating more clicks and making your results stand out in a long list of search results.
Types of Rich Snippets
Now that you're aware of what are rich snippets, let's take a look at the various types that you can use:
You can display customer reviews of the services or products in the snippet to capture the user's attention.
Displaying a brief overview of the recipe within the snippets can present the viewer with relevant information for food-related content. 
Key points of information about an organization such as their address, contact details, services, etc., can be added to the snippet to provide the viewer with a more holistic view of the organization.
Providing the viewers with a brief outlook of "how-to" steps can also generate interest for viewers to open the page.
A music-rich snippet displays additional information about the song such as the artist, genre, song/ album release date, record label, active years, and so on.
A product snippet displays extra information about a product, like its availability, price, delivery charges, and customer ratings and reviews.
A movie-rich snippet showcases information about a movie's director, release date, genre, box office net collection, run time, and viewer ratings and upvotes.
An event-rich snippet displays extra crucial information such as an event's time, date, location/ venue, upcoming event dates, and frequency. 
Top stories rich snippets show results only from the search-engine approved webpages and display features such as the title, the story release date, and eye-catching thumbnails.
As search engines cannot crawl and watch videos, their rich snippets highlight the key takeaway of the video, the release date, and attractive thumbnails.
What is the difference between rich snippets and rich results?
Rich snippets are often used interchangeably with rich results, and the two are almost the same. The only difference is that rich results can be a little more lengthy than rich snippets. So, rich snippets can always be rich results, but not all rich results need to be rich snippets. Both rich snippets and rich results are pulled from the structured data found in a webpage's HTML code.
When do rich snippets appear?
Rich snippets appear when Google or other search engine result pages (SERPs) finish crawling your webpage, understand your content, and find it relevant for users. It takes around two to twelve weeks for a rich snippet to appear, but if you strike all the right cords they can appear within a few days.
How do rich snippets and Google rich snippets boost SEO?
Rich snippets have a positive effect on boosting SEO and SEO page results. The underlying principle is straightforward. The more relevant your structured data and rich snippet is to the target user/ reader/ viewer, the higher the chances of Google recognizing it as useful and pushing up its rankings. SERPs like Google value structured and concise descriptions of your content/ data and recognize it faster. If your content is text-heavy and unstructured, Google has a hard time figuring out the main crux of the data and what it has to offer to users. In such verbose, scattered data, Google pulls bits of data from the entire content and turns portions it finds relevant into a snippet that looks plain and boring, for a better lack of words. But if your snippet is rich and has items like a thumbnail, reviews, ratings, whereabouts, and more details, the chances of it getting noticed and clicked on by viewers is higher.
How to get rich snippets?
Getting rich snippets SEO might seem like a complex process, but if you break it down, it is simple: 
Identify the right rich snippet from your content to display
The first step in creating a rich snippet is identifying the rich snippet category your content matches with. Check to see if your content is eligible for a search result enhancement. You can use Google's Structured Data Markup Helper tool to define your webpage content or carry out a search result for Google's list of eligible or common case Google rich snippets. The Structured Data Markup Helper tool helps you understand the data type your content falls into. The most common data categories include:
Articles

Reviews

Movies/ TV series/ episodes/ music  

Events

Recipes

Job listings/ postings

E-commerce websites/ products

Local businesses

FAQs

Restaurants/ cafes/ eateries

Data sets/ software applications
That said, not every type of content qualifies to be a rich snippet. For instance, if you are searching for the best keyword research tools, you would not need anything besides a well-written title, meta description and URL. For such content, images and thumbnails might not be of any use. But the core features, subscription prices, and reviews and ratings might. What you need to remember is that after identifying the type of data and structuring it, you can leave Google to identify and give it the ranking position it deserves.
Structure these snippets and make them more eye-catching 
Once you identify the snippet category that makes sense for your content, it's time to start structuring the data and adding the appropriate markup to your page. Structured data adhere to a predefined data model or format, making it easy to access data jointly or separately. In simple terms, structuring data is all about splitting up large data streams and labelling them into smaller and smaller individual elements. For instance, if you are writing a recipe for chicken fry, unstructured data would look something like this:
"Wash the chicken, chop it into small pieces, marinate it using curd, garlic paste, red chilli powder, turmeric powder, salt, etc. Keep it aside for ten minutes to half an hour, as per your marination preference. Heat four tablespoons of oil to a medium flame and add the chicken pieces to it. Let it fry for 15 minutes and serve it to a table of four. More than 150 people love our easy and instant recipe for fried chicken. Let the reviews of 4.5 out of 5 speak for us"
This standard paragraph style might make it harder for Google to interpret what information you want to pull in your snippet. But if you use a structured data format with simple HTML tags for the same, your content will look like:
Dish: Chicken fry
Ingredients: Garlic paste, curd, red chili powder, turmeric powder, etc. 
Prep time: 10 – 30 minutes
Cook time: 15 minutes
Serves: Four
Ratings: 4.5/ 5 stars
Votes: 150+ upvotes
Data structured like this will make it easier for Google's algorithm to crawl and interpret its relevance. You can implement this data through microdata, JSON-LD, or RDFa – all data markup applications. From these, JSON-LD makes it easier for Google to recognize the core context or message your content wants to convey. Data that has a definite structure is also more eye-catching, and several data studies have shown that users trust such data at first glance. Once you finish assigning the appropriate HTML tags to the data/ microdata, you have to insert the entire block of HTML code in your content management system (CMS). 
To create a rich snippet, you can use Google-trusted applications such as schema.org for insight into vocabularies that search engines recognize faster and JSON-LD as the preferred format for the markup code that conveys the data to Google. You can also use microdata or RDFa.
Verify the mark-up 
Once you develop the structured markup, you have to verify whether or not Google can recognize and read your marked-up data. You can use Google's Structured Data Testing Tool or Rich Results Testing tool from its Webmaster tools to do this. The testing tool will help you understand whether your structured data markup is eligible to appear in a rich snippet or rich result.
Check marked-up pages for errors
As mentioned above, Google's Rich Results Testing Tool will tell you whether your page is eligible for appearing as a rich snippet or result. But the tool does more than this. It also points out any errors in your markup and page. All you have to do is enter your URL in the Fetch snippet box or copy-paste your HTML code in the Code Snippet box. Once you click on 'run test', Google will show you how the structure looks and point you towards any errors and warnings in the upper right corner boxes.
How to Get Rich Snippets?
Rich snippets in search engines are created using structured data which is compellingly present in the pieces of content. The data structure is key to make it easy for Google to understand it and use it for SERPs. 
For instance, a sentence like "it will take a total of 40 minutes for the low-calorie lasagna to cook completely" can be broken down and structured as the following for Google to easily understand it and display as a rich snippet:
Low-Calorie Lasagna:
Cooking time: 40 mins
Here are some things you need to make the most out of the rich snippets:
Identify the right rich snippet from your content to display

Structure these snippets and make them more eye-catching
Rich snippets have become the primary attraction factor for websites to convince users to click on the URLs. Structured data in rich snippets is where the trick is, and an SEO service provider like Infidigit can help you in implementing it correctly to boost your click-through rates.
Popular Searches
Ad Groups | SEO Tips For Creating Better Content From Google John Mueller | Display-Advertising | Redirects | Anchor Text | Pogo-Sticking | SEO Competitor Analysis | Google Penalty  |Common Robots Txt Mistakes | Breadcrumbs | Seed Keywords | Rankbrain Update |Search Term |SEO Skills Required To Become An SEO Expert | Social Media Marketing | Mobile Optimization | Content Ideas | Pagination | Website Speed Optimization | SEO For Yahoo | Natural Links | Importance Of Robots Txt | Local Link Building |Low Competition Keyword |Pdf SEO | How Many Types Of Digital Marketing | What Is SEO And How It Works | What Are Canonical Tags | On Page SEO Technique | Importance Of Off Page SEO | Link Building SEO Services | How To Do Image Optimization | Dallas SEO Agency | SEO Service In Houston| Boston SEO Company