Google is the most preferred platform for any brand that wants to establish an online presence. The search giant processes 63,000 search queries per second. Google's continuous innovation and accurate and lightning-fast search results make it an ideal platform for brands to target customers and boost their brand awareness. But you may miss critical opportunities by focusing only on Google and neglecting other search platforms. It is crucial to spread your advertising campaign to other networks to reach a greater potential audience. This is where cross-network advertising comes into play. 
What Is Cross-Network Advertising?
Cross-network advertising refers to a marketing strategy where businesses promote themselves on several types of networks at once. Brands using cross-network advertising advertise their products or services on Google and target potential customers on other search engines and social media channels to increase leads and sales. 
Can Effective Cross-Network Marketing Increase Searches?
Many marketers consider Google the beginning and end of online search. However, they fail to realize that people use several other platforms for searching. Advertising on these platforms can expose them to a larger audience and increase their revenue. One such platform is Bing, Google's biggest competitor, having a 2.87% search engine market share worldwide. 
People Also Read : Types of Digital Marketing Strategies 
Bing User Demographics
Tapping into the Bing network allows you to target people using the search engine platform. The enhanced exposure to new customers ensures greater reach and the overall success of your brand. But gaining insight into Bing's  user-demographics is crucial to target them better and stay ahead of the curve. 
Here are some interesting details about the user demographics of the Microsoft-owned search platform: 
73% of Bing users are under 45 years of age

57% of users have children living in their homes

58% of users conduct product research on search engines

56% of users are males

41% of users discover brands via search engines

34% of users have a college degree

35% of users have a household income in the top 25%
3 Significant Benefits of Bing Advertising
While Google holds the lion's share in the search engine market, advertising on Bing and other networks ensures you leave no stone unturned. So, if you have been running ads on Google so far, it's now time to target Bing users to boost your sales. 
Here are the three significant benefits of Bing advertising:
Lower CPC Are Offered by Bing
Due to the cut-throat competition on Google, the cost per click on its advertisements are usually high. On the other hand, Bing offers lower CPCs, making it an ideal platform for businesses that don't have a huge marketing budget or belong to highly competitive industries. 
Sponsored Ads on Bing's Top Page Attract More Attention
While Bing has a meager share in the search engine market, sponsored ads on the platform can attract more attention. This is because more ads are displayed at the top of Bing's search results pages than cross-network Google ads. This helps advertisers drive more audience and increase conversion rates. 
AdWords is Easily Integrated with Bing Ads
If you want to promote your business on Google and Bing, you can integrate Bing ads with AdWords easily. This way, you don't have to rebuild your campaign for each platform and allows you to optimize your traffic with a single strategy.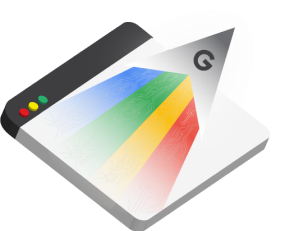 Elevate your web presence by Infidigit's SEO solutions.

Unlock higher rankings, quality traffic, and increased conversions through tailored award-winning SEO strategies.

Elevate your web presence by Infidigit's SEO solutions.

Unlock higher rankings, quality traffic, and increased conversions through tailored award-winning SEO strategies.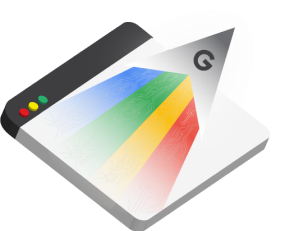 How to Create a Cross-Network Advertising Plan
Here's how you can create a cross-network advertising plan for your brand:
Specify Your Goals
Before you create a cross-network plan, lay down its foundation by analyzing your goals. What is the definition of a lead for you? Make sure you have a clear understanding of a lead and what is the maximum you are willing to pay for it. Also, decide the duration of your campaign runs. This will help you know what optimization techniques you can implement. 
Recognize Your Target Audience
The next step is to recognize your target audience and what they seek. Know their core demographics, such as age, ethnicity, and gender. Understand their psychographics like personality, interests and more. You can collect user data from multiple sources and analyze it to target your prospects better. 
Determine Your Budget
Be wise when adding networks during the initial launch of your cross-network strategy. Start with networks having the highest intent of purchase and conversions. You don't have to be present everywhere at once. Make sure you allocate a budget for two-three key networks and gradually invest in other platforms. 
Keep Your Message Consistent
Make sure your brand message and voice are consistent across each network. This creates a strong brand reputation and helps customers trust and recall your brand easily when needed. 
Utilize Network Capacity
Every network provides unique opportunities and configurations to target potential customers. So, take full advantage of each network's capacity to reach more people. 
Track Your Results
Lastly, ensure you track the conversion rates of each network. You can add custom URL tracking strings to every ad and track their performance via web analytics. This will help you know which network works for you and allocate resources accordingly. 
Conclusion
Cross-network advertising is the need of the hour in today's highly competitive business landscape. The greater the audience you target, the higher your chances of conversions. While marketers focus on Google ads cross-network when vying for traffic, advertising on the Bing platform can expand your customer base and revenue. 
Now that you know what cross-network advertising is, follow the steps to create a robust strategy to ensure a greater return on your marketing investment. 
Popular Searches:
Web Navigation | Conversion Rate Optimization Service | How to Find Long Tail Keywords | What is App Store Optimization | Link Building Services India | Professional SEO Services India | Google Search Terms | Difference Between Domain And Subdomain | Optimize Website For Mobile | SEO Page Optimization | Top SEO Service | How to do Off Page SEO | Keyword Density Calculator | What is Keyword Planner | Search Engine Optimization Experts | Why Website is Important For Business | Natural Link | Blog Outreach Strategy | Google Answer Box | How to Use Keyword in Blog | Search Retargeting | The History of Google | What is Organic Search in Google Analytics | Google Rankbrain | Press Release SEO | SEO Url Structure | Latest SEO Trends 2020 | SEO Service Provider in India | What is Sitelink Extension | Backlink Audit