Ranking on SERPs has become challenging. A couple of years back, having high-quality content with relevant, user-specific keywords was enough to rank high in search results. However, time has changed and the difficulty level has spiked. Ranking higher in search results highly depends on SEO and when digging deep, you probably have heard about Black and White hat SEO. But, have you heard about Grey hat SEO? What is Grey hat SEO? Learn all about what Grey Hat SEO is, and explore why it is imperative.
What Is Grey Hat SEO? 
Using White Hat SEO strategies in your content is accepted by Google, while Black Hat SEO is not. Grey Hat SEO is simply a combination of both Black and White Hat SEO. In simple words, Grey Hat SEO can be a riskier practice than White hat SEO – but it might still avoid getting your website penalised by search engines and their affiliated websites.
Is Grey Hat SEO Illegal? 
No, Grey Hat SEO is not illegal. However, grey hat SEO can actively prohibit certain practices and ban your website from SERPs if not cautiously handled. Since it is a practice halfway between White Hat SEO and Black hat SEO, it is partially safe but riskier than White hat SEO. 
Grey Hat SEO vs White Hat SEO 
The key difference between Grey hat SEO and White hat SEO is that the former can potentially be riskier than White hat SEO but can still escape from getting your website penalised. In simple terms, Grey hat SEO may or may not get a google penalty, depending on the practices followed.
Grey Hat SEO vs Black Hat SEO 
One of the major differences between Grey hat SEO and Black hat SEO is that grey hat SEO generally uses techniques that do not directly violate Google guidelines. Black hat SEO, however, practices techniques that directly violate the rules of Google. 
Why Is Grey Hat SEO Important? 
Many businesses hope for immediate results because they don't want to wait to improve their ranking and traffic organically. At this point, SEO professionals try applying strategies that are not completely sincere with the pattern of Google algorithms, but still do not violate the guidelines pre-mentioned. This is why understanding grey hat SEO is important since it can produce results within a very short period of time, without having to worry about the consequences that can follow. It is vital to stay updated with any latest categorization, partly since grey hat SEO can change sporadically. But remember, a grey hat SEO practice can often turn either white or black hat SEO practice in no time.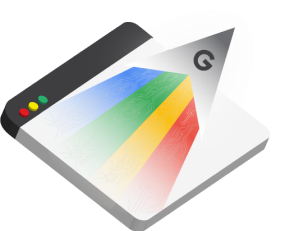 Elevate your web presence by Infidigit's SEO solutions.
Unlock higher rankings, quality traffic, and increased conversions through tailored award-winning SEO strategies.
Elevate your web presence by Infidigit's SEO solutions.
Unlock higher rankings, quality traffic, and increased conversions through tailored award-winning SEO strategies.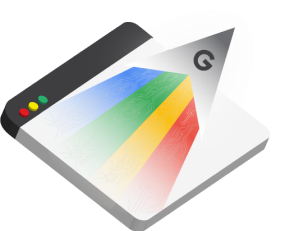 Top 11 Grey Hat SEO Techniques
1. Purchased Old or Expired Domains 
This is one of the major grey hat SEO techniques that centres between Black hat SEO and White hat SEO. Purchasing old or expired domains involves buying a domain that was left to expire but had a dominating authority due to the quantity and quality of backlinks leading back to the site. You can easily apply a grey hat SEO tactic with expired domains in two ways: 
– You can use a 301 redirection that can help in redirecting the link to the current domain you have now, especially to boost authority. This method is widely used to augment grey hat SEO techniques. 
– You can also simultaneously explore archives of the old content and further republish it on the site in an attempt to bring it to life from the way it once was prior to the domain expiration. This method can immediately amass targeted traffic or your website.
2. Careful keyword stuffing 
Stuffing your keywords carelessly and hoping for augmented results is a foul practice that does not reap rewards. Keyword stuffing is bad for SEO. What you can do instead is practice including careful keyword stuffing. Careful keyword stuffing includes providing the right keywords that generate accurate density to produce unrivalled page ranking. 
Careful keyword stuffing can boost the website's organic traffic and help businesses obtain the recognition they did not have prior. Keyword density is directly linked to the number of times a keyword should particularly appear on your content.
3. Many Social Media Accounts
It's no secret that all your customers are potentially on social media. A white hat SEO method is when you keep one social media account for your business on every platform to further share links, especially to obtain greater exposure and visibility. On the other hand, when you create several social media accounts to artificially spike the sharing rate and link to your site, the practice is part of grey hat SEO. It is absurd to believe that content can alone boost your rankings, yet the truth is that search engines also equally consider social signals. It is always a good idea to create multiple social media accounts to boost your online, as well as social presence. The practice of opening several different dummy accounts on social media falls under the category of grey hat SEO. However, this tactic should be avoided if you want to become a niche professional.
4. Using PBN 
A private blog network (also otherwise known as PBN) was once a strategic link building method. In definition, PBN is a distinct group of websites that you navigate to build backlinks to an individual website in order to boost its ranking on Google. The primary motive of PBN for concerned grey hat SEO practices is to attack a link to one central domain in an attempt to move the most link equity, especially reasons as important as boosting its authority. Two of the major methods to use PBN for backlinks and SEO are: 
– You can take help from another PBN, wherein you will be asked to bear an expense for the links that direct to your website. In reality, most of them are not as you would expect – since only a handful offers relevant and valuable links that enhance your SEO. 
– You can also build your own Public Blog Network. Usually, it is extremely safe but can potentially also take time. In case you are on your way to build an authority website after having access to an exceptional PBN, then you can try this tactic out.
5. Submit site to web directories 
Web directory submission is one of the most used grey hat SEO strategies. When you add website directories, you can simultaneously get a free backlink to your site. However, when the same is performed, but in pretty small numbers, it is solely a practice of white hat SEO. When this strategy is mainly overused, for instance, to collect roughly more than multiple links to your site, it becomes a practice of grey hat SEO.
6. Buying Links 
One of the most popular grey hat SEO techniques used by webmasters is buying and trading links. Since these tactics directly violate Google's Webmaster guidelines, they can be referred to as black hat SEO. Grey hat SEO includes, but is not limited to 4 forms, 
– Buying a link already indexed in Google. 
– Getting a post opportunity that has backlinks to one's own website. 
– Trading links with other website owners. 
– Doing barter, giving service or product in exchange for a backlink in someone else's site.
7. Getting Paid Positive Reviews 
Search engines are known for giving higher ratings to websites that have positive reviews. This holds true especially with local SEO. People generally find ways to trick the search engine's algorithm by paying individuals to leave positive feedback about the listing. There are many service providers and groups that provide positive reviews for a slight discount or bonus or cash payment. This is grey hat SEO all the way.
8. Spinning Content 
Spinning content is another major grey hat SEO practice that can push your Google rankings. However, in most cases, it is an unethical practice, if continued for a long time. The basic mechanism is to produce a somewhat similar replica of the real content. In definition, spinning content is basically when you take a piece of content and rephrase it, word by word, in an attempt that it fails to be recognised by any plagiarism software. After you have spun the content, you can then post the same on your website to acquire a better ranking for a couple of targeted keywords.
9. Duplicate Content 
Duplicate content occurs when you copy and paste several content blocks around the same site or elsewhere. Duplicate content is used widely in grey hat SEO, in ways like,
– In order to target similar search queries without having to construct a new one from scratch. One of the most common instances of an event like this is when businesses construct multiple pages carrying the same content for different city locations. Mainly, every content is duplicated, while only the city name is swapped. 
– Copying another website's content and simultaneously uploading it on a comparatively robust domain can often outrank the primary source of the content, gradually steering the traffic toward the stronger domain. 
– It can be used to output the search engine with multiple copies of the same, duplicated content.
10. Content Automation 
Using a specific software to automate the process usually required for creating content is known as content automation. In a nutshell, the primary motive of the same is to reap a constant flow of content in order to gain better opportunities for pushing your rank on Google and simultaneously also earning vital traffic. It can be done twofold, either by scraping content or by means of artificial intelligence.
11. Cloaking 
Cloaking is another major grey hat SEO tactic that represents one form of content to human users, while another to search engines. Cloaking is a very illusory grey hat SEO strategy that often helps to fool search engines, much like Google, to obtain vital ranking by using relevant keywords, while still showing varying results when searched by users. 
Bottom Line
Grey hat SEO is one of the most integral practices, it is done with caution. It can fetch you unrivalled results and generate organic traffic. It is only a matter of time before every business will start including Grey Hat SEO to both be on the safe side, and still be able to augment their website.
Popular Searches
Google Web Stories | Slug | Outbound Links | Toxic Links | Technical SEO Tools |Guest Blogging | What is ROAS | Mobile Marketing | Google Tag Manager | SEO Periodic Table | Bot Traffic | 404 and Soft 404 Errors | SEO tips for Online Grocery Stores | Google Bert Update | Robot.TXT and Meta Robot Tags | 301 Redirects | Mobile First Indexing | Podcast SEO | W3C Validation | Link Building Tools | Local Citation | Google Multisearch | How to Deal with Plagiarized Content | Increase Youtube Views | SEO Job Interviews Questions Answers | What are the Types of Digital Marketing | What is Search Engine Optimization | What is Canonical Tags | On Page Optimization Techniques | Types of Off Page | Link Building Services | What is Image Optimization in SEO | Boston SEO | SEO Company Dallas | Houston SEO Services