Google Analytics (GA) is the most popular analytics tool used by millions of websites around the globe. However, it may not be the best option for every website or use case. Moreover, the steep learning curve involved, lack of qualitative analytics, and privacy issues may make the experience overwhelming for a business owner. 
As an online business owner, you may find GA incapable of fixing the issues that hurt your website's UX and conversion rates. But rest assured; there are many Google Analytics alternatives that offer the same features.  
In this article, we have researched and compiled for you a list of the 14 best alternatives for Google Analytics. Let's dive in!  
Mixpanel
Often used in conjunction with Google Analytics, Mixpanel is a product analytics tool that allows users to interact with their internet-based product. It is a sophisticated tool that provides utilities beyond traffic analytics and real-time data on trends and user behavior. 
Mixpanel is compatible with the web, mobile, and other smart devices. It provides a broad view of customer data to help make data-backed decisions and nudge your product in the right direction. It provides custom event tracking, A/B testing, intuitive segmenting, and user behavior insights. 
Benefits
Traffic analysis and real-time tracking of data

Compatible across devices 

Great to track in-app purchases and microtransactions 

Customizable dashboards 

Easy to use 

Detailed reports and data insights on user behavior. 
Pricing 
Limited free plan 

Two paid options starting at $20 monthly. 
Woopra 
Woopra is another analytics suite that focuses on 5 different categories of data, including journey, trends, cohort, retention, and behavior, to provide relevant and contextual insights. It falls in the same league as Google Analytics.  
This tool provides well-structured analytics and reports that help website owners understand who their customers are and how they behave during the tenure of their relationship with the business. Furthermore, you can make use of their one-click integrations with many popular third-party applications such as Slack, Google ads, Google Drive, WordPress, Zendesk, etc. It also comes as a web and desktop application for an improved performance and viewing experience. 
Benefits 
Contextual insights and simple data presentation

Well-structured and categorized analytics

Tracks users during the entire life cycle of their association with the brand

One-click integration with third-party applications
Pricing
The free plan allows a limited number of features and actions per month.

The paid plans start at $999 monthly. 
Piwik PRO Analytics Suite 
Piwik PRO Analytics Suite is an Analytics alternative that is mainly focused on privacy and data security. It offers a robust analytics solution with a range of quantitative data similar to that of Google Analytics. It also offers business owners' product and business intelligence tools that help map their website data beyond user engagement and website traffic.
It is a highly user-friendly and intuitive analytics tool. Its real-time data monitoring, simple goal tracking, customizable reports, and user segmentation can provide engagement opportunities for your website like no other analytics tool mentioned in this list. 
Benefits
User-friendly and intuitive dashboards and reports 

 Seamless migration from GA

 Privacy and data security features

 Suitable for government healthcare insurance and finance

 Doesn't collect data samples

GDPR- and CCPA-complaint
Pricing
Their unlimited free plan comes with an unlimited number of supported monthly actions such as page views.

Their paid plans are customizable, and the quotes depend on the traffic and use case.  
Gauges 
Another popular GA alternative is Gauges, which allows website owners to have a comprehensive view of the traffic coming to their site. It has attribution modeling capabilities that offer insights related to your customer journey, track campaign performance, and monitor revenue generation.
Besides that, Gauges has a very useful feature where it breaks down real-time data analytics for specific locations without the need to refresh the dashboard. You can also track multiple properties at once and swap between websites and sub-domains. Lastly, it includes all the important metrics that you would expect to see is and analytics of a suite. 
Benefits
Real-time analytics

Visitor metrics

Web analytics and user demographic data 

Clean and simple interface

Multiple property tracking

Affordable

Suitable for agencies and organizations with multiple websites
Pricing
7-day free trial available.

Paid plans available in 3 versions starting at $ 6 per month. 
Clicky
Clicky is a privacy-friendly Google Analytics replacement.  It is an analytics tool known for its user-friendliness and easy installation. 
It comes with features such as heatmap tracking and real-time traffic analytics. You can use the tool to visualize the user journey and real-time engagement on your website. Clicky's heatmaps allow you to have a detailed review of each per-page session and track every action taken by any visitor on your website. 
It provides metrics similar to that of GA and other GA alternatives. Clicky's main focus lies on quantitative analytics and can be considered one of the best Google Analytics alternatives.    
Benefits 
Easy to use and install

Privacy-friendly

Uptime monitoring 

Real-time reporting

Heatmap tracking

User journey visualization

Mobile compatible 

GDPR-compliant
Pricing 
The free plan is available for websites with up to 3,000 daily pageviews. 

Clicky's paid plans start at $9.99 per month, based on the number of websites to be analyzed and the number of page views for each. 
Matomo Analytics
Previously known as Piwik, Matomo is a privacy-focused, open-source analytics tool and platform. It comes in two versions:
Matomo On-Premise, a self-hosted platform 

Matomo Cloud, hosted by Matomo
It tracks traffic and visits and provides real-time reports based on these analyses. It is one of the most popular alternatives for GA, with a user base of 1.4 websites across 190 countries. 
Besides all the GA features, Matomo offers additional utilities like heat maps, SEO keyword reporting, A/B testing, and session recordings. It is compliant with GDPR and the California Consumer Privacy Act (CCPA). You can directly import your historical data from GA to Matomo and experience a smooth migration. 
Benefits
No sample collection 

User privacy

Easy migration and import of historical data from GA

Real-time reporting 

Heat maps and session recordings 

100% data ownership

Fully compliant 
Pricing
The free plan comes with limited features, no usage limits, and allows self-hosting on a server. 

The paid plan is priced at $23 monthly for up to 50,000 pageviews, multiple advanced features, and a free trial option. 
Heap
Heap is a digital insights and analytics platform having both qualitative and quantitative features. It provides traditional quantitative analytics such as page views, events, etc., and other data analysis tools in the following categories:   
Data Analysis: reports and dashboards

Data Foundation: event tracking and enrichment 

Data Management: governance and security 
It recently acquired Auryc, a session recording and heat mapping provider, and now offers qualitative analytics features. These features allow the tool to analyze customer behavior at scale and why they engage with your website. It is one of the most powerful GA alternatives out there. 
Benefits 
Data capture automation 

Qualitative and quantitative analytics tools 

Heat maps and session recordings

Powerful behavioral analytics tool 

Advanced segmentation and reporting 

GDPR-compliant
Pricing
The free plan records 10,000 monthly sessions for one website/product 

Paid plans are priced at $3,600 yearly with the option to customize. 
Chartbeat
Chartbeat is a Google Analytics alternative that offers advanced web analytics, especially for content and publishing websites. It helps them increase their readership and earn customer loyalty. It provides users with intuitive dashboards, reporting and analytics, and optimization of multiple kinds, such as headline optimization, image testing, and integrations for gathering actionable insights. 
It uses a combination of insights and actions to help you grow your audience, improve engagement, inform editorial decisions, etc. The suite supports end-to-end monitoring to optimize your publishing and pipes unique real-time content data into your systems for better decision-making. 
Benefits
Audience engagement

Real-time analytics 

Transformative tools 

Native app integration 

Multi-site view 

Multiple dashboards (real-time, conversion, and historical)

Integrations with Facebook Instant Articles and Google AMP
Pricing 
Chartbeat offers a free trial

Its paid plans start at $7,000 per year. 
Fathom Analytics
Fathom Analytics is one of the alternatives for Google Analytics that places great significance on user privacy. Users can access quantitative data and metrics related to their site's performance, traffic, bounce rate, time on site, and goal achievements via a single dashboard.
Fathom stands by its 'privacy first' policy, even at the cost of data. Furthermore, Fathom makes it easy for users to decipher reports and analytics by tracking only the most important metrics and organizing them in a streamlined fashion in a report. Such easy-to-understand reports make it quicker for users to make marketing decisions. It can also bypass ad blockers to give users a more complete data set to analyze and work on.    
Benefits 
Privacy-focused 

Bypasses ad blockers 

Single dashboard to access all features 

Minimal data collection 

Easily digestible reports 

Good for small businesses 

GDPR- and CCPA-compliant
Pricing
Free one-month trial available. 

Three paid plans offered depending on the monthly page views. Plans start at $14 per month.  
Plausible Analytics
Plausible Analytics is a great Google Analytics replacement for privacy-conscious website owners. It is an open-source, privacy-friendly analytics tool that provides a quick way to check site traffic and insights. 
The platform has a simple and clean interface. All reports can be found in one place. It doesn't use cookies or collect personal information. It is compliant with GDPR, CCPA, and other privacy laws. Due to its short code snippets, its impact on your website's loading time is limited. Additionally, website owners can integrate Plausible with Google Search Console to discover the search queries responsible for bringing traffic to your website.   
Benefits 
User-friendly and Intuitive 

Clean and simple interface

GDPR- and CCPA compliant 

Privacy-focused with complete data ownership 

Light-weight code for faster page loading 

Open-source code that can be viewed on GitHub
Pricing
Unlimited free trial for 30 days available.

Paid plans start at $9, based on the number of page views your site receives on a monthly basis. 
GoSquared Analytics 
GoSquared Analytics is a simple Google Analytics replacement that comes with an interface extending to a single page that displays only the key web metrics that you need to monitor daily as a website owner. 
The platform offers some of the most beautiful and intuitive dashboards and reports. The platform doesn't have the steep learning curve that most platforms usually require, including GA. It is a great tool to understand how users are interacting with your website and reciprocally, how you can engage better with your users. 
It's a privacy-focused Google Analytics alternative that provides real-time analytics that you can load and view instantly. 
Benefits 
User-friendly single-page interface 

Intuitive dashboards 

Privacy-focused 

Real-time analytics and data reporting

GDPR- and CCPA-compliant 

Integrates with major third-party tools like Squarespace, WordPress, Shopify, and Slack. 
Pricing
Offers a 7-day unlimited free trial.

The paid plans start from $9 monthly, depending on the monthly page views and the number of projects.
Kissmetrics 
Kissmetrics is an analytics alternative for SaaS and e-commerce businesses. It helps track human behavior, improve engagement, and drive revenue growth. It uses quantitative analytics and reports metrics such as new subscriptions, revenue, churn rate, and time to sign up. 
You can track important customer metrics such as active users, page views, and feature usage to gain insights into customer behavior. 
Its simple and intuitive interface makes tracking and analyzing a smooth affair. You can even leverage customer data to make better decisions, increase revenue, and drive business growth. It helps SaaS websites with essential insights related to PLG strategies to acquire qualified prospects. 
Benefits 
Advanced product and digital marketing analytics 

Simple and user-friendly

Tack and analyze users, acquisition sources, and top customers 

Identifies roadblocks for seamless onboarding

Identify revenue-generating products 
Pricing 
There is no information available about a free plan 

Paid plans start at $299 monthly and increase depending on the monthly pageviews, user seats, domains tracked, etc. 
Adobe Analytics
Adobe Analytics is similar in range and metrics when compared to GA. It provides enterprise-level cloud-based analytics and more advanced tools and reports, such as reports on attribution and predictive modeling. 
The platform takes care of every touch point in the user journey so businesses can model their future actions to level up their performance. Adobe is a premium analytics suite for organizations requiring advanced analytics needs and having high budgets. 
Benefits 
Powerful analytics suite with advanced analytics and reporting capabilities 

Data visualization 

Insights at every touch point in the user journey

Business intelligence tools

Predictive modeling
Pricing 
Adobe Analytics is available in a 3-tier price structure. The pricing for each structure is available on demand. 
Simple Analytics 
Simple Analytics is one of the best Google Analytics alternatives for the users' simplicity, ease of use, and privacy-focused features. It provides all the critical metrics important for online businesses, including page views, top pages, time on page, demographics data like browser and location, etc. 
True to its name, the platform has a simple and clean dashboard that you can navigate with ease. It is GDPR compliant and doesn't use cookies to collect user data. It is suitable for small businesses. It allows you to import your historical data from GA and avoid any gaps in your data during migration.
Benefits
Collects only the most important data and metrics 

Simple, intuitive, and user-friendly 

GDPR-compliant 

Easy navigation

Easy migration from GA

Support for import of historical data 
 Pricing 
14-day free trial available for starter and business plans. 

Paid plans start at $9 monthly.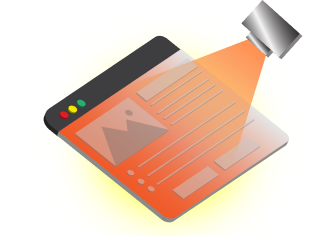 Looking for an extensive SEO Audit for your website?
Unleash your website's potential by harnessing Infidigit's 400+ SEO audit to achieve peak site health & dominance on Google organic search.
Looking for an extensive
SEO Audit for your website?
Unleash your website's potential by harnessing Infidigit's 400+ SEO audit to achieve peak site health & dominance on Google organic search.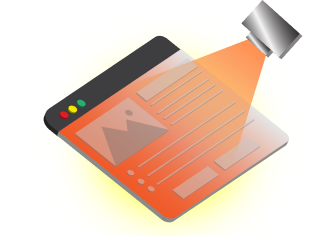 Select the most appropriate Google Analytics substitute for your business 
These were some of the best Google Analytics alternatives you can opt for as a website owner. 
When choosing a Google analytics alternative, ensure that the tool you select meets your online business's unique needs and fits your budget. It's not the numbers that count when understanding what's going on with your website. It is the analytics, reports, surveys, feedback, and heatmaps that these Analytics alternatives offer. 
There's an analytics tool for every possible use case – be it improving your website's tracking and performance or increasing engagement, growth, and user loyalty. 
FAQ
What is the most liked alternative for Google Analytics? 
GA is the most popular tool installed on around 36 million websites. However, some great Google Analytics alternatives like Hotjar, Clicky, Semrush, and Matamo are used by over 1 million websites each. This article also provides a conclusive list of the 14 most useful GA tools you can opt for as a website owner. 
Is there any better alternative to Google Analytics?
There are many Google Analytics replacements that provide a better user experience and more functionalities than GA. Most of them come with a free version and are open-source cum privacy-focused tools. Some of these popular Google Analytics alternatives are as follows:
Matomo On-premise: Offered for free if you host it yourself on an independent server.

Kissmetrics: An analytics tool for SaS and e-commerce business. 

Heap: Offers up to 10,000 pageviews monthly for one product/website 

Adobe Analytics.
Popular Searches:
Guest Blogging | Schema Markup | Meta Tags In SEO | Enterprise SEO | What Is Bounce Rate | Title Tags | SEO Strategies | What Is SEO And How It Works | Website Navigation | How To Do SEO | SEO Updates | What Is SEO In Digital Marketing | Breadcrumb Navigation | Canonicalization | Website Importance | Top 10 Search Engines | Benefit Of SEO | Wordpress SEO | Rich Snippets | What Is CTR | Google Structured Data | Basics Of SEO | Customer Retention Techniques | SEO Latest Updates | How To Promote Blog | What Is Meta Description | Best Free Keyword Research Tool | SEO Basics | App Store Optimization | Organic Search