Back in 2012, Google came up with a new algorithm named as 'Webspam Algorithm Update' that targeted junk links and inappropriate link building functions. This Webspam Algorithm Update was later popularly known as the Penguin Update.
Let's deep-dive into the Penguin update.
What is Google Penguin Update?
Google's Penguin update brought about a drastic change in organic search results. As per the guidelines of Google, websites that were using black-hat SEO techniques like keyword stuffing, cloaking, and the use of link schemes for link building were affected post the rollout of the Penguin update.
Launch and Impact
The Penguin update was officially launched on April 24, 2012. Google estimated that around 3% of its search results would be affected by the update.
Many e-commerce stores, large B2B companies, and nationally-recognized brands were affected severely by the launch of the Penguin update. Some experienced a drop in traffic, whereas some saw an increase; still, some had no impact.
Why Penguin?
The Panda update was about the amount of content value present on the website, which is also known as "thin content.". The Penguin update worked as an extension of the Panda update.
With the Penguin update, the main goal was to understand how to overcome the effectiveness of Black Hat SEO techniques in a better way. Matt Cutts, in an SMX conference, said that they were looking for an upgraded technique to tackle the low-quality content. They initially started with the Panda update but then came across lots of clings in the content, thus leading to the introduction of the Penguin update.
The Penguin algorithm update works with the website's incoming links and not the outgoing links. It deals with/gauges naturally-generated links, authentic links, and the relevancy of the links obtained.
Also Read :
Google Penguin Update and Revamps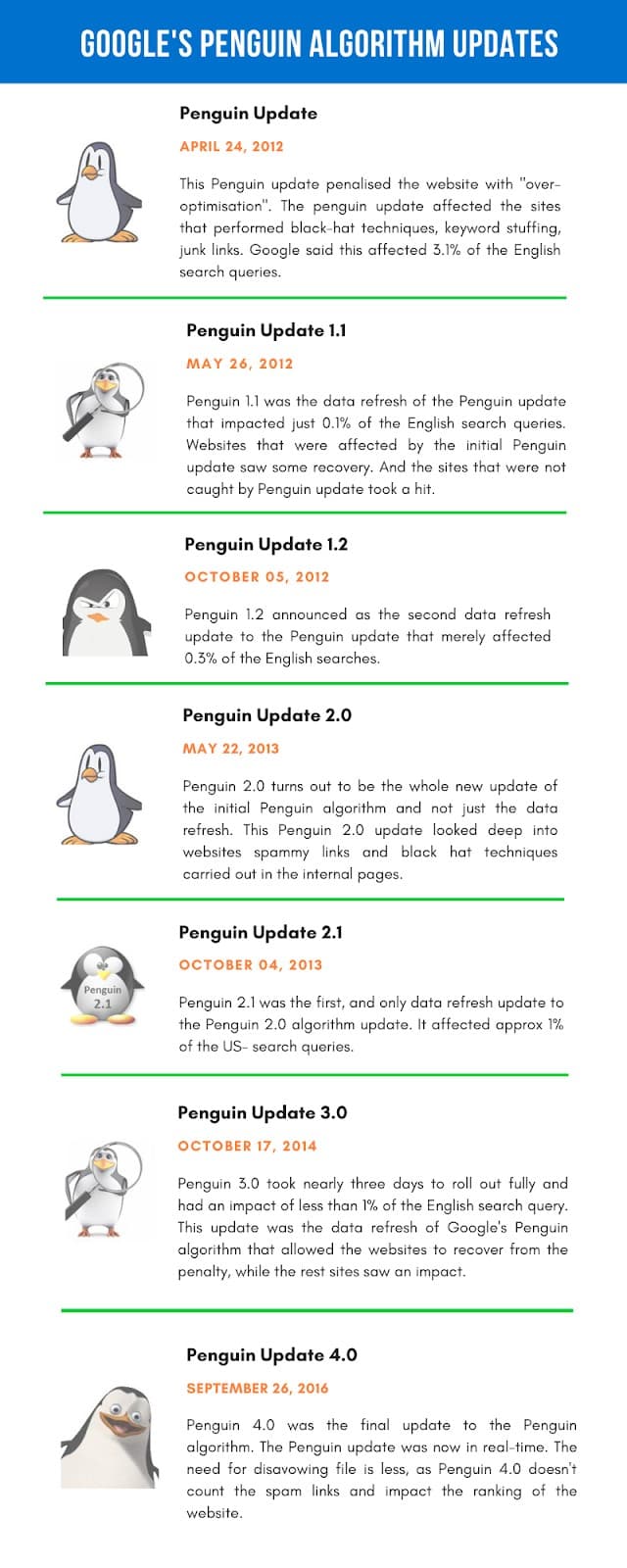 Google Penguin Recovery
As per the research, low-quality directories and paid link networks were affected by the Penguin update. Perhaps, once you get to know that your website has been hit by the Penguin algorithm update, consider the following steps to recover:
Remove all possibly spammy links, including those that are created manually or placed on third-party websites.

Disavow all the unnatural links of your site. In the

Disavow tool

, select your website and upload the disavow file that contains all the spammy links that need to be submitted to Google, asking it to ignore these links. This will ensure that there is no impact on your site's rankings.

Content should not be over-optimized, and keywords need to be plugged in logically so that the relationship between the topic and keywords makes sense.
Have you faced any recent drop in traffic? If yes, it can be because of the rolling out of a recent Google update. We provide Google Penalty Recovery Services to help our clients recover from such updates and also make sure they follow the best practices in SEO, going forward.
Read More :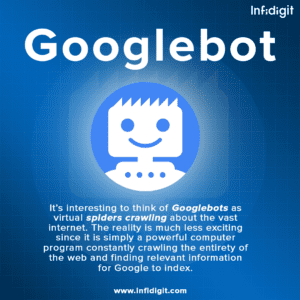 Popular Searches
SEO Company | SEO Agency | Best SEO Company in Mumbai | Digital Marketing Services in India | SEO Services in India | Ecommerce SEO Company | Website Audit Services | Local SEO Services | PPC Services in India | SEO Guide | Types of Digital Marketing | Canonical Tags | Website Navigation | Google Business Listing | Image Optimization | Importance of Digital Marketing | Schema Markup | Google Reverse Image Search | What is YouTube SEO | Google Knowledge Graph