With millions of pieces of content published daily, standing out in the crowd is crucial, and paraphrasing can play a key role in creating unique and valuable content for your audience. The internet is brimming with content, and search engines place a premium on high-quality content that is both original and closely aligned with the user's search intent. Using paraphrasing tools, you can create multiple variations of the same content, catering to different keywords and phrases and helping your website rank for various search terms. 
How to Use a Paraphrasing Tool?
Using a paraphrasing tool is a straightforward process that can be done in a few simple steps. First, you must choose a reliable paraphrasing tool that accurately paraphrases the text. Once you have selected an application, copy and paste the text you want to paraphrase into the tool's input field. Adjust the settings to your preferences if the tool allows you to customize the level of paraphrasing. Then, to generate a new text version, click the para button. Following the creation of the new text, it is critical to manually edit and proofread it to ensure that it is unique and high-quality.
Is Google willing to accept content that has been paraphrased?
Google's algorithm does not penalize or prohibit the use of paraphrased content. However, ensuring the content is unique, relevant, and original is crucial. Paraphrasing can be an effective technique for creating original content, but it is essential to avoid producing content that is simply a reworded version of existing material.
Moreover, Google values high-quality content that provides value to the user. Therefore, it is necessary to ensure that the paraphrased content maintains relevance and coherence with the topic. To achieve this, you can use tools, such as keyword research and content optimization, to ensure that the content satisfies user intent and is optimized for search engines.
Paraphrasing Pros
Increase keyword variety
By rephrasing content using synonyms and related terms, you can expand the range of keywords used in your content and improve your SEO efforts.
Keyword variety is essential because it allows you to target a broader range of search terms that potential customers might be using. For example, you promote a product that helps people sleep better at night. Instead of only using the keyword "sleep aid" repeatedly, you could use synonyms such as "sleep supplement," "sleep enhancer," or "sleep support" to expand our keyword variety. Doing this will also keep your content fresh and engaging for readers.
Resolve grammatical errors
Grammatical errors can severely impair one's credibility and professionalism. By utilizing paraphrasing methods to identify and correct mistakes, you can guarantee that your content is error-free and conforms to the high standards expected by clients.
For instance, suppose you have crafted a social media campaign aimed to promote a new product. Upon conducting a grammar check, you may discover several errors in the text, such as faulty verb tenses or incongruent subject-verb agreement. By leveraging paraphrasing techniques, you can rephrase the text, eliminating these errors while still conveying the message intended for the audience.
Improve engagement
Paraphrasing tools utilize complex algorithms and natural language processing techniques to identify and rephrase content automatically. By doing so, these tools can assist digital marketing professionals in producing fresh, original, and engaging content that resonates with their audience.
Assume you have a lengthy blog post that could benefit from some modifications to increase engagement. By leveraging a paraphrasing tool, we can input the text and receive multiple versions that are unique and differ from the original while still conveying the intended message. In this way, we can produce content that maintains its relevance and interest to the audience.
Make your writing easier to read
Paraphrasing tools often use Natural Language Processing (NLP) and machine learning algorithms to analyze the text and suggest alternative wordings that are easier to understand. For example, a tool may suggest replacing a complex phrase with a simpler one or breaking up a long sentence into shorter, more manageable sentences.
Paraphrasing tools can help improve readability and make written content more accessible to a wider audience. However, it is crucial to note that these tools are not perfect and should not be relied upon entirely. It is always important to review and edit the output generated by the tool to ensure that the meaning and context of the original text are maintained.
Reduces worries about plagiarism
Paraphrasing tools can help users avoid plagiarism by generating content that is substantially different from the original. However, it is worth noting that these tools are not foolproof and should not be relied upon entirely. You should still review and edit the output generated by the app and run it again on a plagiarism-checking application to ensure originality. 
An instance of this could be when an academic paper contains a complex sentence. In this case, a paraphrasing tool can provide suggestions for alternate phrasing using simple language and sentence structure, helping the writer avoid unintentional plagiarism while still conveying the original message.
Having more free time
Using a paraphrasing tool allows you to quickly generate different text versions while retaining the original meaning. This can help streamline your workflow and free up time for other tasks. For instance, you can use a paraphrasing tool to rewrite code snippets for testing purposes or to summarize technical articles into more concise versions.
Paraphrasing Cons
Duplicate content is penalized by Google
Paraphrasing tools have the potential to generate duplicate content, which is content that is either identical or very similar to existing content on the internet. This can occur when the tool rephrases text without changing its meaning, leading to content that is not unique. The consequences of content duplicity can be severe for your online business and websites, including lower search engine rankings, decreased credibility, and reduced traffic. Search engines penalize websites with duplicate content, making it difficult for users to find the website in search results.
Possibly face legal issues
Paraphrasing tools can be a great aid in generating new content quickly and efficiently. However, it is critical to note that the tool's output might include content infringing on copyright laws. Copyright infringement occurs when one uses someone else's original work without their permission or without giving them credit. 
If the original content owner discovers the duplicate content and takes legal action, the consequences could include fines, lawsuits, or other penalties.
Furthermore, using this tool to generate content for commercial purposes can garner even more severe legal consequences. That is because the commercial use of copyrighted content is often subject to more stringent legal regulations.
Sometimes, quality may not be up to par
Paraphrasing tools use algorithms to reword existing text, and while they can effectively change the wording, they may not always capture the intended meaning or context of the original text. As a result, the output may be confusing, awkwardly worded, or even inaccurate. Moreover, if the content being paraphrased requires a particular writing style or tone, the tool may not be able to replicate it accurately. This can lead to the output sounding robotic or impersonal, which can detract from the intended message.
People Also read – How to do SEO For Website Step by Step 
List of Paraphrasing Tools 
QuillBot 
Quillbot

is an AI-powered paraphrasing tool featuring paraphrasing, summarizing, and grammar checking, and the ability to translate content into multiple languages.

Quillbot offers a range of pricing plans, including a free version with limited functionality, a monthly subscription plan starting at $9.95, and an annual subscription plan starting at $49.95.

The tool's paid plans offer additional features such as sentence-level rephrasing, contextual thesaurus suggestions, and plagiarism detection.

Quillbot is available as a browser extension, desktop application, and mobile app, making it easy to use across multiple devices and platforms.
Wordtune
Wordtune is an AI-powered freemium writing tool that offers a variety of features to improve writing quality, including rephrasing, sentence expansion, and tone adjustment.

It integrates with popular writing platforms like Microsoft Word and Google Docs, as well as offers a web-based editor and browser extension.

Wordtune offers paid plans starting at $9.99 per month or $119.88 per year.

Paid plans offer advanced features such as integration with Gmail, the ability to save and reuse templates, and the option to create custom style guides.

The free version allows only ten rewrites in a day.
Rephrase
The Rephrase tool offers five modes for paraphrasing content, including Fluency, Formal, Smart, Creative, and Standard. It can be used for various purposes, such as blogging, copywriting, script writing, and research work.

The Rephrase tool is available in over 50 languages and includes features such as text summarization, plagiarism detection, and grammar checking.

Rephrase offers three subscription plans: the weekly plan costs $7, while the monthly and annual subscriptions are priced at $20 and $150, respectively.

The tool has a word limit of 1500, which is a limitation for those who need to paraphrase longer texts.
Paraphraser.io 
In addition to paraphrasing, the Paraphraser.io tool provides various features, including article rewriting, grammar and plagiarism checks, and text summarization.

It offers three distinct paraphrasing options – creative, short, and smarter.

The free version of Paraphraser.io allows users to rephrase up to 600 words per day, whereas the premium version permits unlimited paraphrasing. However, at a time, users can only paste and rephrase articles up to 1500 words in length.

The weekly premium plan is priced at $7, while the monthly and annual subscriptions cost $20 and $150, respectively.
Pre-Post SEO
The Pre-Post SEO tool offers a variety of functionalities, such as paraphrasing, domain authority check, binary translator, and image-to-text converter. 

It is available in multiple languages, making it convenient for content creators worldwide. 

The basic monthly plan costs $10 and allows for up to 5000 words submission per day, while the standard plan costs $20 per month and allows for up to 15000-word submissions. 

The paid version provides additional benefits, including a Chrome extension, the ability to upload multiple files, citations, and a free grammar check.
SpinBot 
The tool offers API integration, allowing developers to integrate it into their applications and websites.

SpinBot allows you to upload documents in various formats, including .doc, .docx, and .txt, for paraphrasing.

The tool can spin text, creating multiple variations of a single sentence or paragraph.

The tool supports multiple languages, making it suitable for users who want to paraphrase the content in different languages.

It can check the rewritten content for plagiarism, ensuring that the output is unique.
Paraphrase Tool 
The tool can paraphrase text in over 100 languages, including Arabic, Bosnian, Armenian, Bulgarian, and Chinese.

It offers 18 writing modes, with 12 available for free and 6 in the premium version.

The paid plan starts at $7.99 per month, which allows users to rephrase 500 paragraphs and check for 100 instances of plagiarism. The annual subscription costs $59.88 and has no usage limits.
Conclusion 
Paraphrasing tools have become essential for content writers, bloggers, and students who want to produce high-quality content free from plagiarism. With the advancement of technology, paraphrasing tools like Paraphraser.io and SpinBot have made it easier to rephrase the content and produce unique articles. These tools offer a range of features, including text spinning, article rewriting, sentence rephrasing, plagiarism checking, and grammar correction. Moreover, they are user-friendly, with a simple interface that makes them easy to use for both technical and non-technical users. While these tools have limitations, they are useful for speeding up the content creation process and ensuring that your content is unique and original.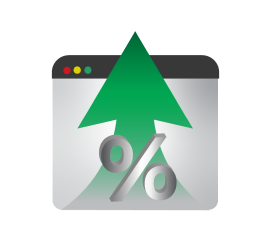 Want to increase conversion rate on your website?

Enhance your website that drives users to complete a desired action to become your customer.

Want to increase conversion
rate on your website?

Enhance your website that drives users to complete a desired action to become your customer.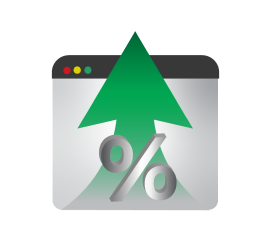 FAQs
What is the difference between a grammar checker and a paraphrasing tool?
While both grammar checkers and paraphrasing tools are valuable aids in the content creation process, they serve distinct functions that require a different set of capabilities. A grammar checker is primarily used to identify and correct grammatical errors in a text, including spelling, punctuation, and syntax. It has a rule-based system that matches the text against a database of predefined grammar rules to identify and suggest corrections for errors.
In contrast, a paraphrasing tool assists in rephrasing or rewording existing text to create new, unique, grammatically correct, and SEO-friendly content. It utilizes natural language processing and artificial intelligence algorithms to identify synonyms, sentence structures, and idioms to produce coherent and original text.
How do I effectively paraphrase?
To achieve successful paraphrasing, one must first identify the core message of the original content and comprehend the underlying context. This understanding will allow for appropriate synonyms and alternative phrasing selection that best captures the essence of the original text. Additionally, it is crucial to maintain a consistent tone and style throughout the paraphrase while avoiding excessive use of technical jargon that may alienate the intended audience.
For instance, if the original content discusses the benefits of using big data analytics to improve customer engagement, one might effectively paraphrase it as follows: "The utilization of advanced data analytics enables companies to enhance customer experience and optimize engagement strategies by extracting valuable insights from vast amounts of data." This paraphrase effectively conveys the original message concisely.
Popular Searches –
301 Redirection SEO | Evergreen Content | Multisearch | Top Digital Marketing Blogs | Quality Backlinks | Bing SEO | Client Side Rendering | How to Pin Comments on Instagram | How to Improve Google Ranking | On Page SEO Optimization | Latest SEO Techniques | PBN Links | Best SEO Services Provider | SEO Concepts | What is Content Syndication | SEO Requirements | Best SEO Service Providers | Google Hummingbird Update | How to do Local SEO | SEO Marketing Company | E-Commerce SEO Company | Marketing SEO Services | Types of Digital Marketing Strategies | Local SEO Expert | Http Error List | Website Traffic Bot | X Robots Tag | Basic SEO Knowledge | SEO Automation Tools | Keyword Difficulty Score